Take your home-cooking to the next level with this sous vide beetroot salad. Full of punchy flavours – and a combination of crunchy, creamy, crumbly and tender textures – this divine dish is great on its own or as a side.
Chefs have been using this remarkable method of cooking to bring restaurant-goers mouthwatering menus for the past few years. Now you can recreate the same flavours at home with the help of VacPro Commercial Vacuum Sealer and Sous Vide Pro Immersion Circulator Stick.
Serves 6 (as a side)
Prep 15 minutes
Cook 1 to 2 hours
Ingredients
1 bunch beetroot, trimmed
1/4 cup blanched almonds
2 tablespoons skinless hazelnuts
2 teaspoons extra virgin olive oil
1 garlic clove, crushed
1 teaspoon ground cumin
1 teaspoon sumac
100g goat's cheese, crumbled
Fresh mint leaves, torn, to serve
Dressing
2 tablespoons extra virgin olive oil
1 tablespoon cider vinegar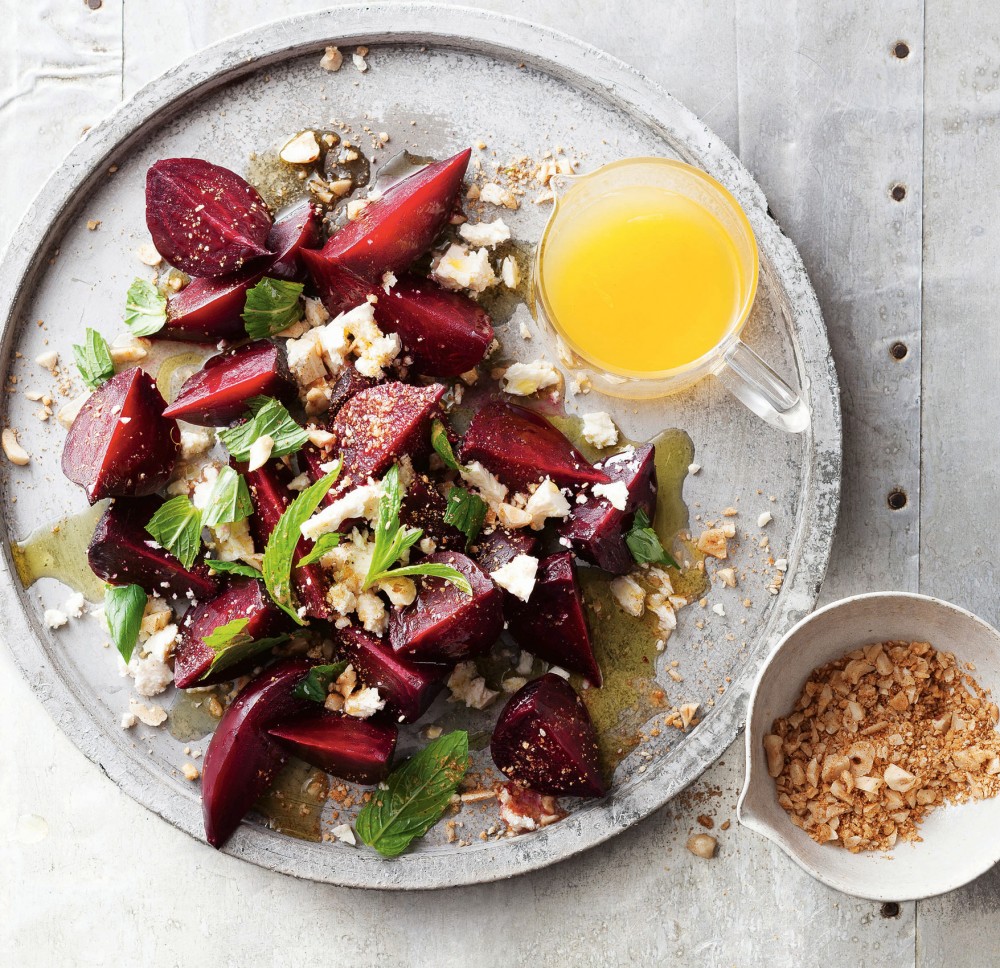 Method
1 Wearing disposable gloves, peel beetroot and cut into wedges. Place beetroot in sous vide pouch and vacuum seal. Cook in sous vide machine following manufacturers instructions for 1 to 2 hours.
2 Heat a small frying pan over medium-high heat. Cook almonds and hazelnuts for 1 to 2 minutes or until toasted. Transfer to a chopping board. Roughly chop.
3 Heat oil in same pan. Return nuts to pan with garlic and cumin. Toss over heat for 30 seconds or until fragrant. Transfer to a bowl. Add sumac. Season with salt and pepper. Toss to combine. Set aside to cool.
4 Make Dressing: Whisk oil and vinegar together until well combined. Season with salt and pepper.
5 Remove beetroot from pouch and transfer to a serving plate. Sprinkle with goat's cheese and almond mixture. Drizzle with dressing. Serve topped with mint leaves.