Tacos are a family favourite right across this great country of ours. But how do you improve on a classic? Well, we think we've found a way – as this inspired spicy pulled pork taco recipe does just that!
Serves 8
Prep 10 minutes
Cook 8 hours
Spicy Pulled Pork Taco Ingredients
1 tablespoon Mexican chilli powder
1 teaspoon ground oregano
1.6kg pork neck
1 brown onion, halved, sliced
375g bottle medium salsa
400g can diced tomato
2 avocadoes, sliced
Warmed flour tortillas, fresh coriander leaves, sliced green chilli and lime wedges, to serve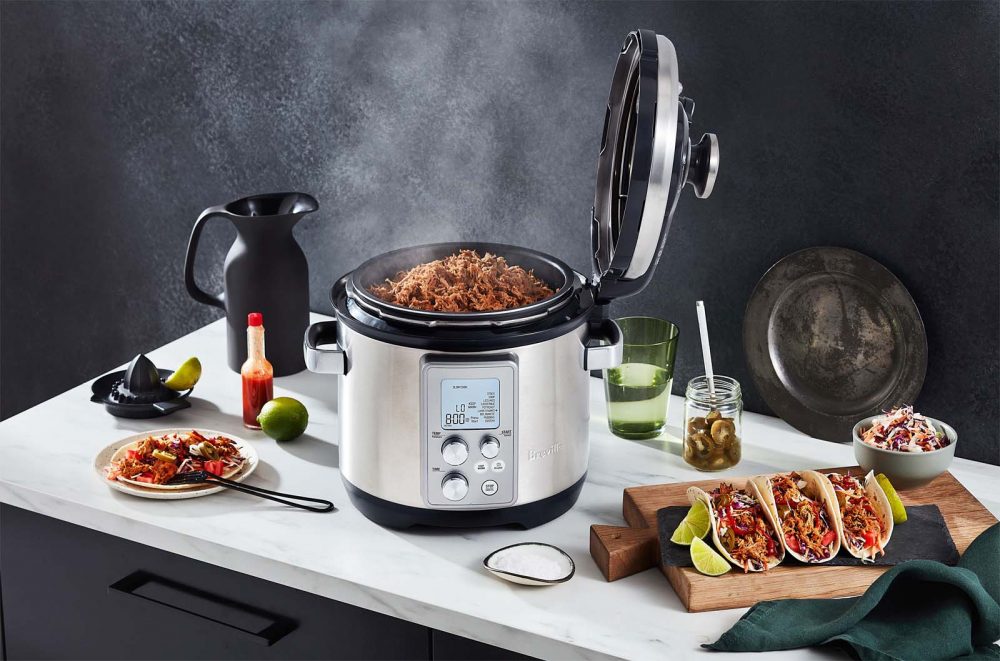 Tools of the Trade
Our chosen cooker for the spicy pulled pork component of this recipe is Breville 'The Fast Slow Pro' 6L Multi-Cooker – as you'll see in the method below. Available from Harvey Norman, this is a cooker that can transition between fast and slow cooking and reliably produces great results.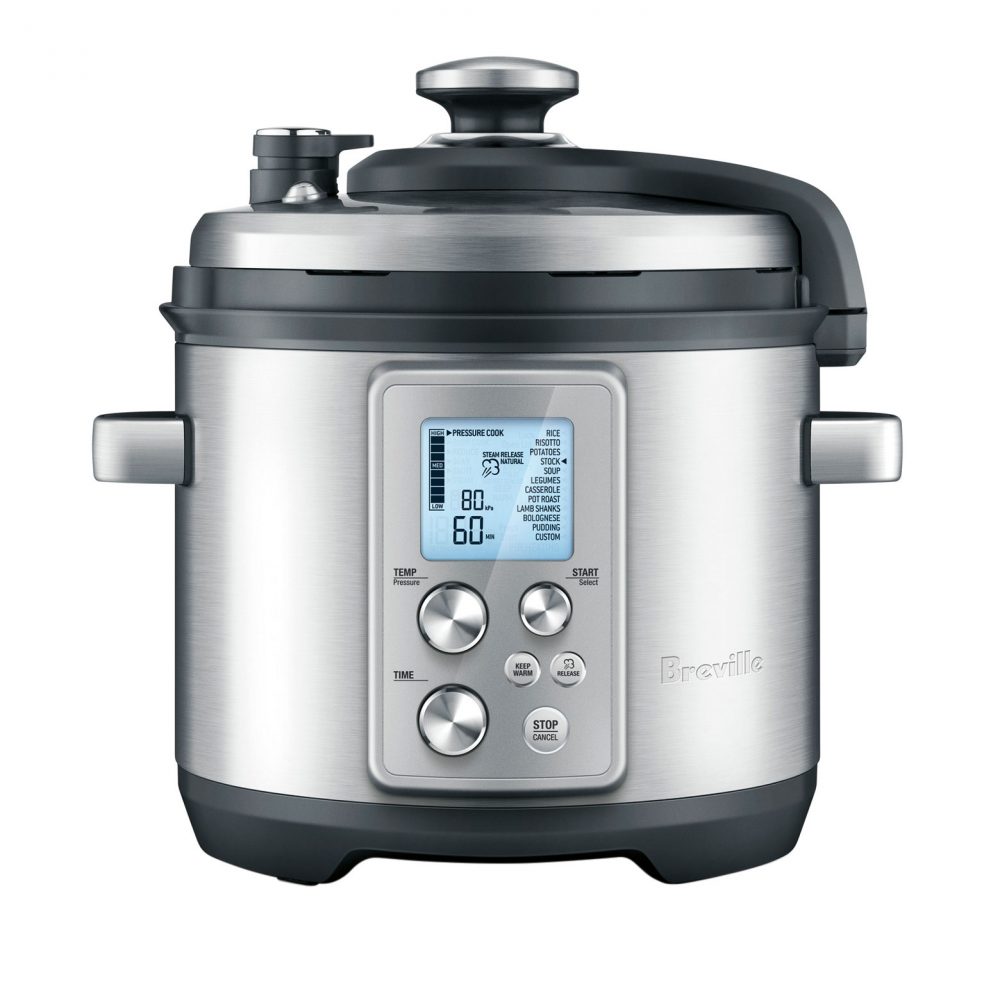 Spicy Pulled Pork Taco Method
1) Combine chilli powder and oregano in a bowl. Rub spice mixture all over pork.
2) Combine onion, salsa and diced tomato in the bowl of 'The Fast Slow Pro' cooker. Season with salt and pepper. Top with pork. Cover. Following manufacture's instructions, cook on the slow cooker setting for 8 hours or until pork is very tender.
3) Using 2 forks, shred pork and mix into sauce mixture. Serve pork in flour tortillas with avocado, coriander and chilli. Serve with lime wedges.
Discover More Recipes
Keen to add more tasty dishes to your repertoire? Check out a few of our other favourite recipes here.