Your Christmas dinner guests will be raising their glass to your success  as the host with the most this holiday entertaining season – especially after taking a sip of this festive and summery tipple of zesty Cointreau, crisp Prosecco, fresh melon and fragrant peaches. Chin chin!
Do yourself a favour this season, and make Christmas prep even easier with quality appliances from Harvey Norman – the Vitamix Ascent Blender will make quick work of this tasty tipple recipe.
Prep and Cook time 10 mins
Makes 6
Ingredients
½ rockmelon, 2cm thick round cut from thick end
1 large or 2 small (200g) ripe peaches, halved, stone removed
1 ½ teaspoons Cointreau, or to taste
750ml bottle chilled Prosecco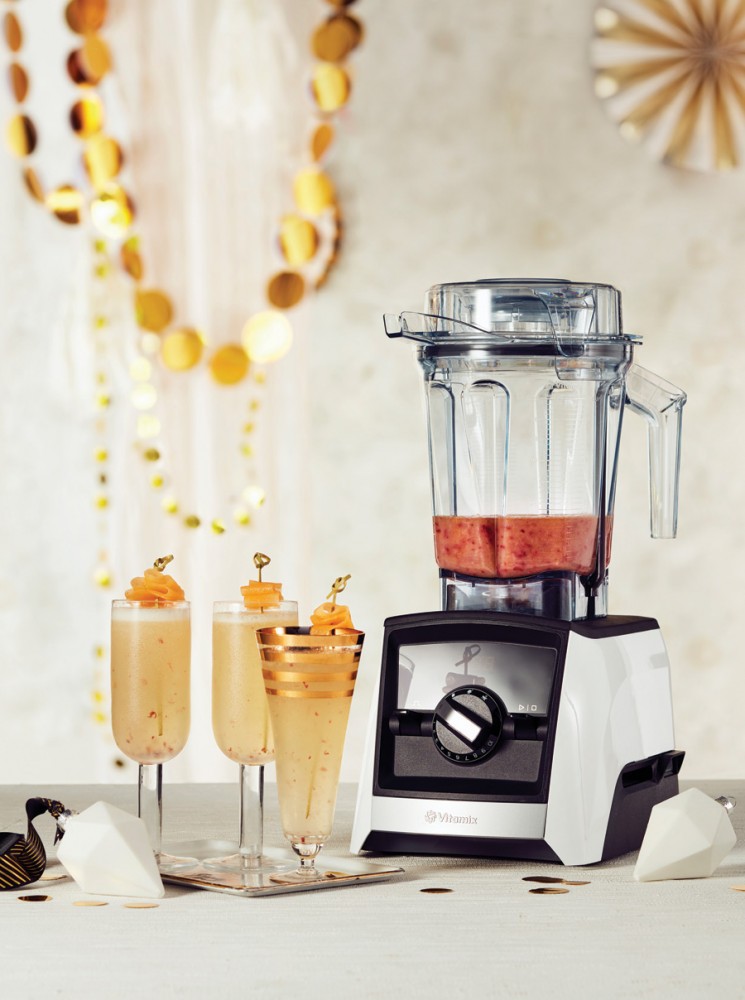 Method
1 Using a peeler, peel edge of rockmelon to make six strips, about 2cm wide and 12cm long. Weave onto 6 cocktail skewers.
2 Just before serving, puree peach flesh and Cointreau in your Vitamix until fine. Add 1-2 teaspoons of peach puree to each glass and top up slowly with Prosecco. Add rockmelon cocktail skewers.