Turmeric is cherished by those who love healthy eating. With possible anti-inflammatory benefits, it's the spice that everyone's talking about.
One of the best ways to have turmeric is with this Turmeric Smoothie recipe – because, put simply, it's delectable!
Serves 2
Prep 10 minutes
Turmeric Smoothie Ingredients
1 cup frozen diced mango
1 banana, peeled, chopped
2 teaspoons ground turmeric
2 cups chilled lemon and ginger Kombucha
1 cup coconut yoghurt
Toasted coconut chips, to serve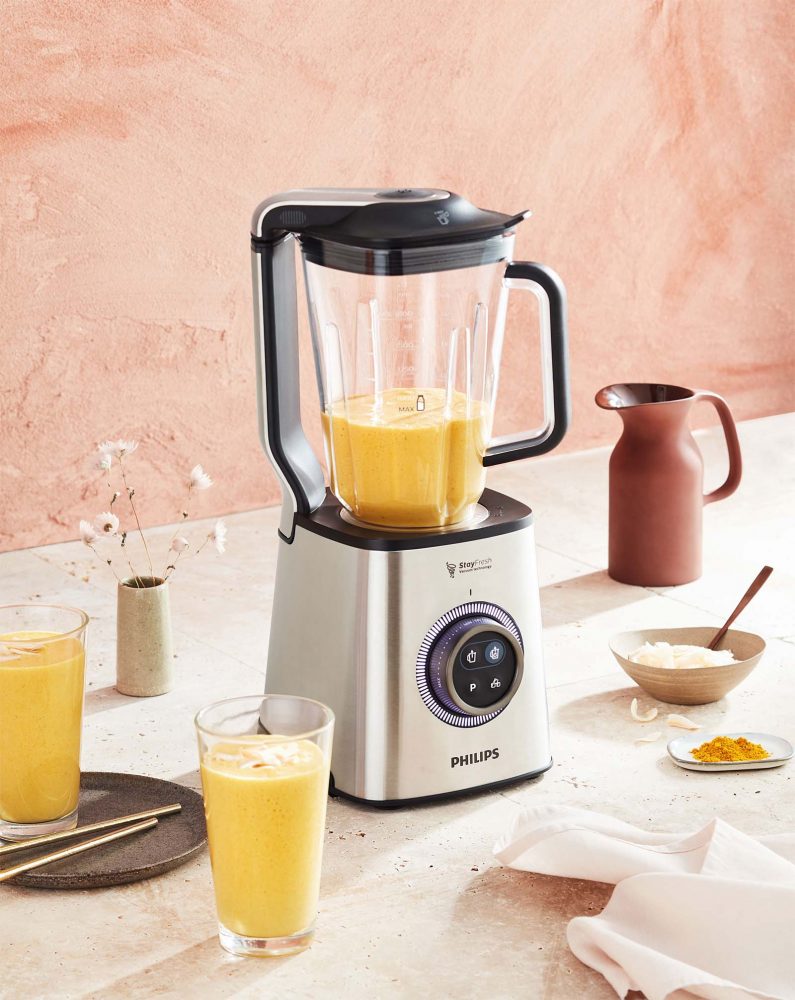 Turmeric Smoothie Method
1) Place mango, banana, turmeric, Kombucha and yoghurt in a blender. Blend until smooth.
2) Divide between glasses. Sprinkle with toasted coconut chips. Serve.
Tools of the Trade
Looking for a blender worthy of this Turmeric Smoothie recipe? You've got to check out the Philips High Speed Vacuum Blender, available now at Harvey Norman.