Are you a vegan? Or just a lover of amazing desserts? Whatever your culinary preferences, this tantalising vegan tea cake recipe is absolutely must-try!
Serves 12
Prep 15 minutes
Cook 1 hour 15 minutes
Vegan Rhubarb and Almond Tea Cake Ingredients
2 1/2 cups plain flour
1 1/2 teaspoons bicarbonate of soda
1/2 teaspoon salt
1 1/2 cups caster sugar
1 1/2 cups unsweetened almond milk
1/2 cup sunflower oil
2 teaspoons vanilla bean paste
1 1/2 tablespoons apple cider vinegar
2 rhubarb stalks, trimmed, cut into 6cm lengths, halved lengthways
1/3 cup flaked almonds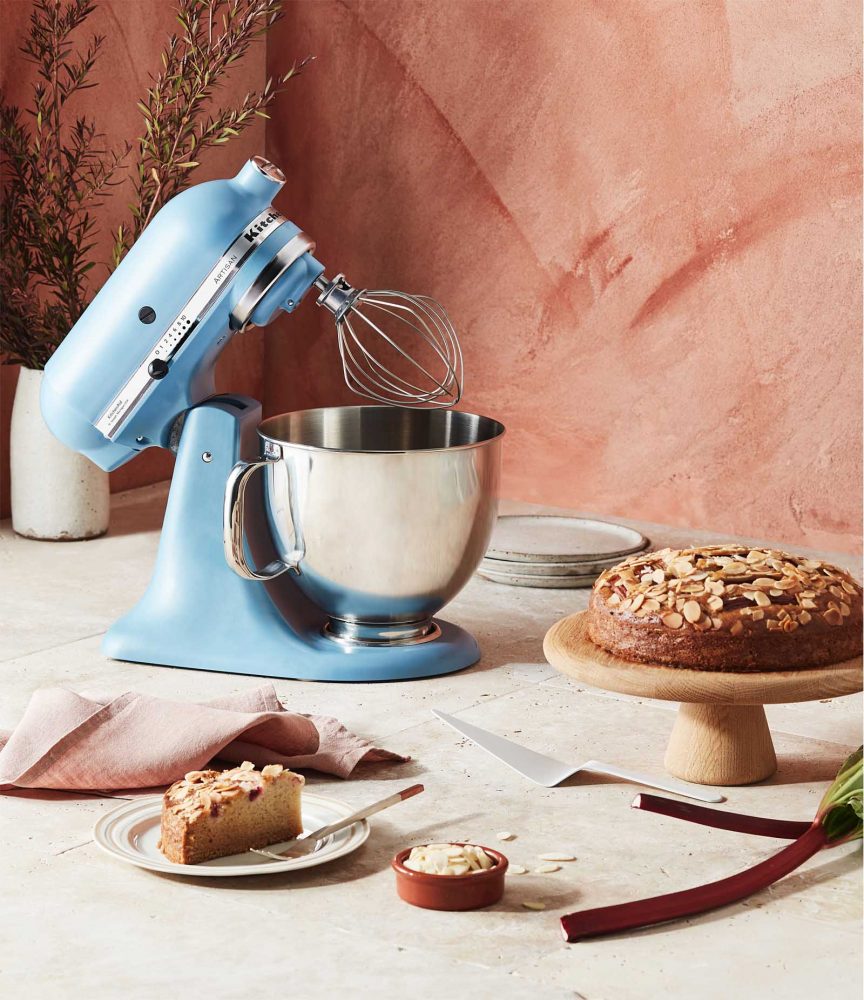 Vegan Rhubarb and Almond Tea Cake Method
1) Preheat oven to 180C/160C fan-forced. Grease a 22cm round springform cake pan. Line base and side with baking paper.
2) Sift flour, bicarbonate of soda and salt into a large bowl. Add sugar, milk, oil, vanilla and vinegar. Using an electric mixer, beat on low speed until smooth and just combined. Pour mixture into prepared pan. Arrange rhubarb on top. Sprinkle with almonds.
3) Bake for 1 hour 15 minutes or until a skewer inserted into the centre comes out clean. Cool cake completely in pan. Place on a serving plate. Serve.
Tools of the Trade
Ready to start baking your delicious vegan tea cake? You'll need an effective elextric mixer – and they don't come much better than the KitchenAid Stand Mixer, available now at Harvey Norman.