With summer kicking off, there's no better way to celebrate those balmy evenings and sun-drenched days than by grilling up a steak on the barbie. For something extra special, try this Whole Grilled Flank Steak with Wild Garlic Chimichurri recipe.
Serves 4
Ingredients
60g basil
60g wild garlic
1 clove garlic, peeled and roughly chopped
1 chilli, seeds removed and roughly chopped
50g extra virgin olive oil
115g white wine vinegar
4g fine salt
1 lemon
1 flank steak (650g)
Rock salt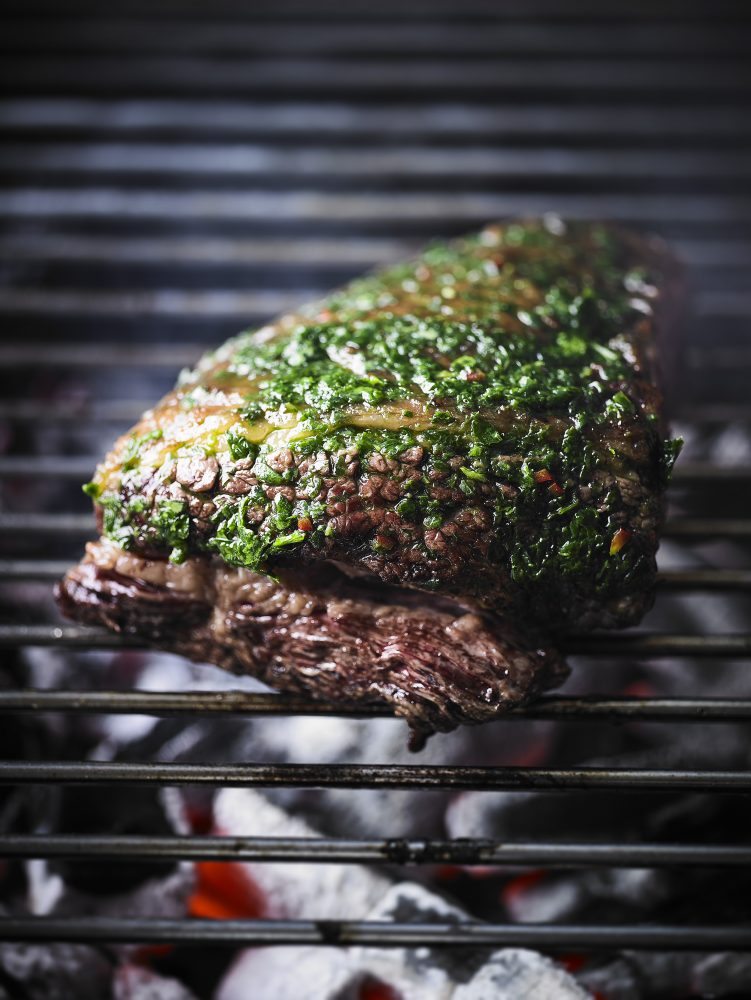 Method
1) Blanch the basil and wild garlic in boiling water for 30 seconds, then remove and plunge into a bowl of iced water. Place the garlic and chilli, basil and wild garlic into a blender along with the vinegar and olive oil and blend until smooth. Adjust the seasoning with lemon juice and salt.
2) Trim the flank steak of excess fat and sinew, leaving only a layer of the fat on top. Season with rock salt. Heat the BBQ and grill fat-side down over hot coals to render and crisp, then turn the flank steak. The coals will have cooled a little, so finish cooking the flank until the internal temperature reads 52-55°C on a probe thermometer. Remove and rest for 10 minutes. Spoon over the chimichurri, then slice the flank to serve. Finish with a sprinkle of rock salt.
Tools of the Trade
Is your mouth watering after reading the recipe? It most definitely will be after you sense the aroma of steak grilling on your Everdure by Heston Blumenthal HUB II Electric Ignition Charcoal BBQ, available now at Harvey Norman.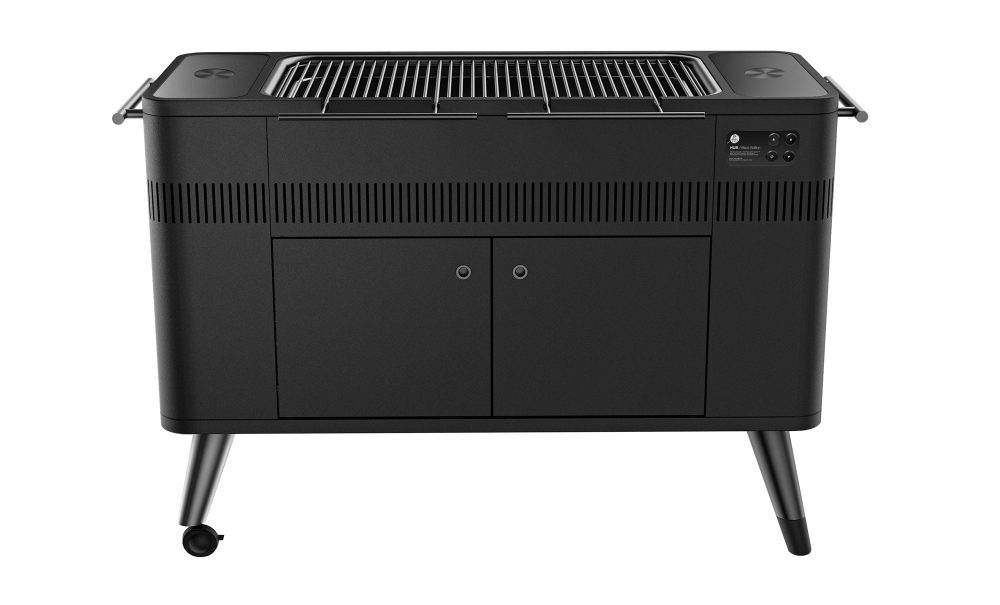 Summer BBQ Recipe
Want another great summer BBQ recipe? Try this Charred Lemongrass and Lime Prawns with Spicy Coriander Dressing – perfect for Christmas.