Summer – salad and smoothie season – is here! It's the perfect time of the year to get more fresh fruits and veggies in your system – that way when 2018 rolls around you won't feel compelled to commit to lofty new year's resolutions involving unrealistic diets!
Stay on track with this fresh and flavoursome smoothie – it's a great breakfast-on-the-go option or as a healthy post-gym pick-me-up.
Ingredients
1 small lime, peeled, seeds removed
1 green kiwi fruit, peeled
1 Lebanese cucumber, roughly chopped
6 ice cubes
375ml (1 1/2 cups) chilled coconut water
100g kale leaves, stems removed, roughly chopped
1 pear, quartered, cored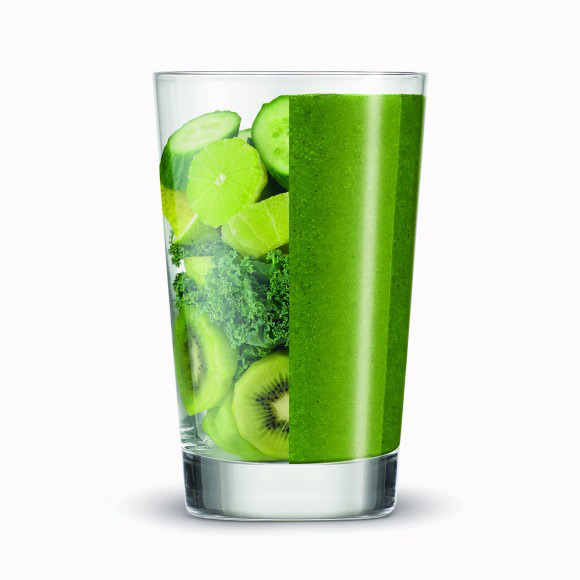 Method
1 For best results, use your Breville Boss™ blender.
2 Place ingredients into the blender jug and secure lid.
3 Press the GREEN SMOOTHIE function, or blend for 60 seconds until smooth.
Tools of the Trade
Blend like a boss with Breville The Boss Blender from Harvey Norman.