If you've never tried a Zucchini and Pea Slice before, you're in for one delicious surprise! This recipe is so good, you'll be going back to it time and time again.
Serves 4
Prep 15 minutes (plus cooling time)
Cook 30 minutes
Ingredients
1 brown onion, finely chopped
2 garlic cloves, crushed
1 teaspoon ground cumin
2 zucchinis, grated
1 carrot, grated
1 cup frozen peas
1/3 cup plain flour
1/3 cup chopped fresh mint leaves
1/2 cup grated tasty cheese
6 eggs, lightly beaten
2 tablespoon milk
Chopped avocado, chopped tomato, fresh coriander leaves and chilli sauce, to serve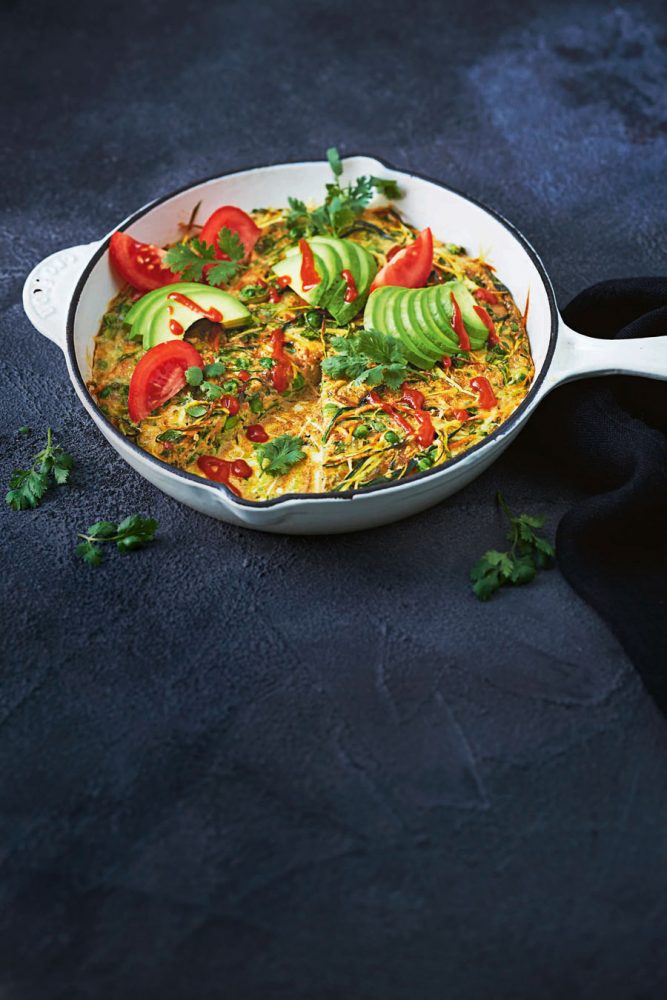 Method
1) Preheat oven to 200°C/180°C fan forced. Heat oil in a 25cm (base) ovenproof frying pan. Add onion. Cook for 5 minutes or until softened. Add garlic and cumin. Cook for 1 minute or until fragrant. Transfer to a bowl. Set aside for 5 minutes or cool slightly.
2) Add zucchini, carrot, peas, flour, mint and cheese to onion mixture. Stir to combine. Add egg and milk. Stir until well combined.
3) Pour mixture into pan. Bake for 20 to 25 minutes or until golden and cooked through. Stand for 5 minutes.
4) Top with avocado, tomato and coriander. Drizzle with chilli sauce. Serve.
Tools of the Trade
Are your taste-buds tingling? Get cooking with the Smeg 600mm 16-function Pyrolytic Oven, available at Harvey Norman.