A few weeks ago I became a father for the first time.
Now my days involve clumsily changing nappies, keeping track of feeding times and convincing our daughter to fall asleep. Oh yeah, there's challenges, but parenthood has been an incredible experience.
I don't know if it would have been quite so fun though if I didn't have access to the right resources. Sometimes parenting can be an overwhelming experience, which is why I've found it so important to have access to tools that have the potential to make life as a parent just that much easier.
Currently, four of my favourite baby products have been created by Project Nursery – a nursery brand that specialises in innovative electronic products for parents of young kids as well as parents-to-be.
1] Mum + Bub Smartband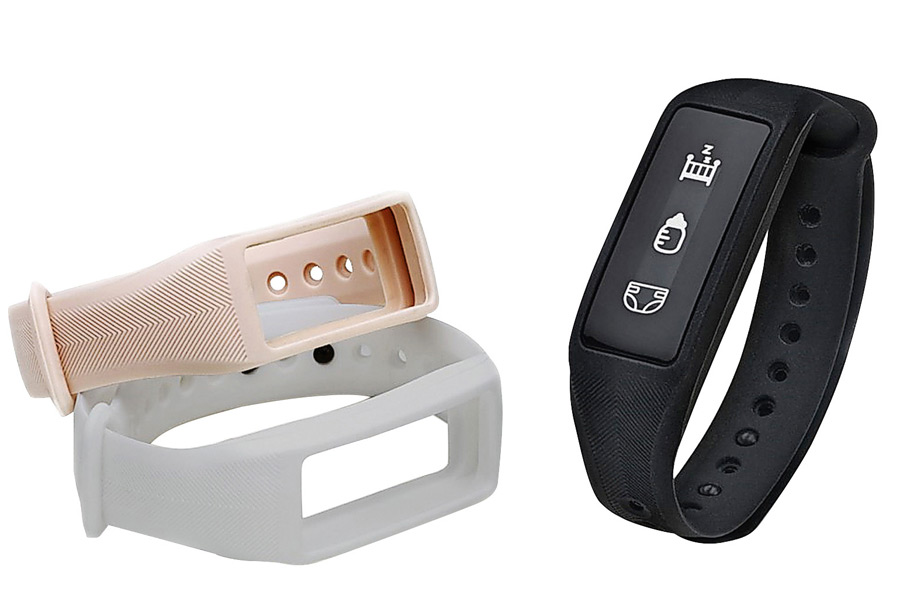 One of the things I've quickly come to realise about parenthood is that there's a lot of things you need to remember to do. All day. Everyday. And in the middle of the night too.
That's just one reason why I'm loving the Mum + Bub Smartband. It alerts you when it's time to feed bub, change their nappy and send them off to sleep. And it also reminds you when you've got that doctor's appointments. Despite the name, this device is perfect for any sleep-deprived parent, be it mum or dad!
Of course, reminders aren't all this awesome device does. During pregnancy, it helps track baby's movements, offering the mum-to-be a journal of their progress. And after baby is born, it'll also monitor their health.
Finally though, this Project Nursery Smartband also takes care of you.
As my wife and I have found, taking care of a newborn is an all encompassing adventure (and that's not to mention how hectic it's bound to get in a couple of years when our daughter turns into a tyrannical toddler). This often leaves us with precious little time or will to take care of ourselves – at a time when we need our fitness and energy the most. And that's why the Mum + Bub Smartband's fitness tracking functions are just so important. By tracking how many steps you've climbed, calories you've burned and distance you've run, while also looking at your exercise routine and hydration, this tracker helps and inspires you to keep achieving your fitness goals.
2] 4.3" Video Baby Monitor System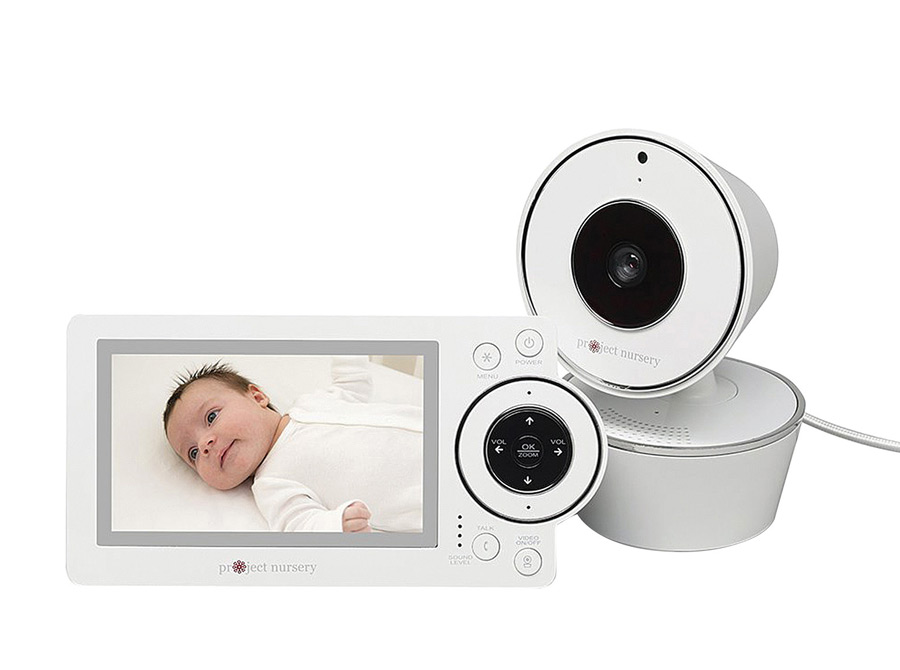 Ahh, I remember when I was free. Free to walk to the kitchen and check if anything new had magically appeared in the fridge. Free to binge watch shows to my heart's content. Free to wander wherever I wanted in my own home.
However, after our baby popped out I couldn't even look out the window without fretting about her, something I'm sure all first-time parents can relate to.
Well, that was until I was introduced to the Video Baby Monitor System.
The comfort and reassurance that this baby monitor provides is just so invaluable.
With a secure encrypted connection, I can view my baby at all times from anywhere in the house. No longer do I have to worry about being in the same room as her, as I can now watch her from the other side of my home on the super user-friendly 4.3" LCD screen, which I'm easily able to set up on surfaces such as the kitchen bench.
The fact that the camera can be remotely panned, zoomed and tilted means I can see everything going on in her room. But, to be honest, there's no need to be constantly staring at the monitor as the system features motion and sound detection alerts that notify should something come near her. And that reassurance feels like it's completely given me my freedom back.
3] Lion Sound Soother with Night Lamp
If you'd have told me a few weeks ago that certain noises actually help you sleep, I would have told you that was the craziest idea I'd heard and then called the cop-shop to register a noise complaint. It wasn't until after having a kid that I realised white noise and lullabies are totally the best things in the entire world – they're just so soothing!
And with Project Nursery's Sound Soother, you have quick and easy access to those oh-so-relaxing sounds.
When putting bub to bed, you can just pop on the Sound Soother and select from calming tunes including 'Twinkle , Twinkle Little Star', Brahms' 'Lullaby' and Mozart's 'Eine Kleine Nachtmusik'. You can also play restful sounds including waves and a heartbeat. In fact, the heartbeat is our little one's favourite – it always does the trick, rhythmically sending her to sleep.
And, well, truthfully, it always sends us to sleep too. In fact it's so good at sending us to sleep, I've actually begun recommending it to friends that don't even have kids!
The Sound Soother also features a super-fun lion design, a sleep timer and a night light with adjustable brightness. In conjunction with the soothing sounds, the ambient light really does help create a tranquil sleep space.
4] Sight and Sound Projector
When you want your baby to go to sleep, soothing is definitely the way to go. But when you want to get their brain ticking, stimulation is key.
I've found that the delightful Sight and Sound Projector offers you the best of both worlds.
White noise, lullabies and nature sounds are all on offer to help soothe baby. You can even play your own favourite tunes and sounds thanks to the Sight and Sound Projector's Bluetooth compatibility, which allows you to sync it up with any device.
As far as stimulation goes, this Project Nursery Projector has it in spades. Its sight element features three image wheels of rotating, full-colour pictures and shapes that you can project onto walls. And truly, one of my favourite things to do is to watch my daughter as she becomes captivated by inspiring and imaginative visuals.
This device also features an adjustable night lamp for children, helping you set the ideal lighting for their needs depending what time of day it is.
Again, this is another well thought out innovation from Project Nursery, that parents like me are sure to love.
Learn More About Project Nursery
If you're a parent or parent-to-be, I'd highly recommend checking out Project Nursery's wonderful range of products. Whether it's a tracker, monitor or a baby sound machine, you'll find an innovative selection of baby gear designed to try and help make you, your partner's and your bub's life run smoothly.
If you want to learn more, you can head in store to talk to our expert staff or, of course, you can shop online.