In the world of Australian broadcast technology, there's a whole lot of excitement in the air. And it's all to do with 4K TV.
Offering an unrivalled viewing experience, 4K TV is a technological revolution that has been flying under the radar for a couple of years. At Harvey Norman, we've seen firsthand a number of brilliant 4K TVs coming onto the Australian market – and with the first 4K TV channel about to broadcast in Australia, now marks the moment 4K is about to truly take off.
This October, channel 444 launches on Foxtel. From movies and docos to music and sport, Australia's first 4K TV broadcast channel means you'll have an amazing range of 4K TV content beaming straight into your home.
So, with this television revolution kicking into full force, we thought now would be the perfect time to explore 5 essential questions about 4K TV.
What is 4K TV?
4K TV refers to a new video format with a screen resolution of 3840 x 2160 pixels. Pixels are the dots that create an image on the screen and when there are more dots, the on-screen image becomes sharper and more realistic. It's for this reason that there's so much excitement around 4K Ultra HD technology. By having 3840 pixels across the screen and 2160 pixels down the screen, 4K TV has a huge four times the resolution of High Definition and a whopping 20 times the resolution of Standard Definition.
How good is 4K?
The image quality produced by 4K TV is unparalleled. Given its vast resolution superiority compared to HD, it should come as no surprise that when watching 4K content on a 4K TV, the images you see will have a breathtaking sense of clarity. Our opinion is that it's a technology that completely lives up to the hype.
What 4K TV should I buy?
There's a whole range of brilliant 4K TVs available in Australia. With stunning imagery, each can offer a truly immersive broadcast experience. Here's a sample of what we think are the best 4K TVs in Australia.
1) LG 55"/139cm 4K Ultra HD Smart OLED AI ThinQ™ TV
2) Panasonic 65"/165cm 4K Ultra HD Smart OLED TV
3) Sony 75"/190cm 4K Ultra HD LED Smart TV
4) Samsung Series 8 82"/208cm 4K Ultra HD Smart LED TV
Now, let's take a slightly more detailed look at each model.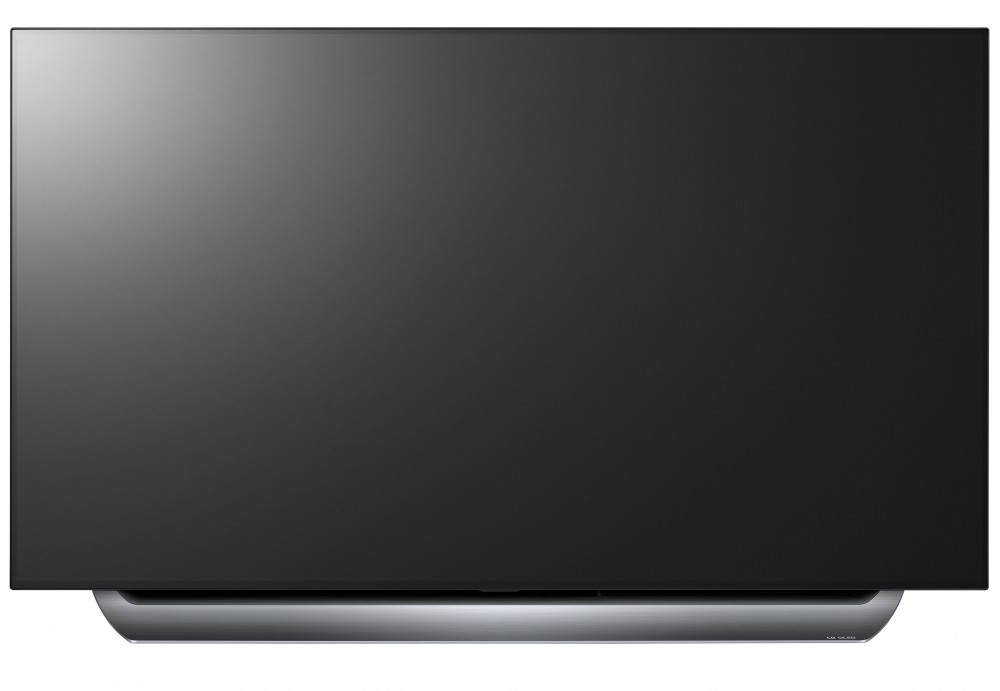 • 4K Cinema HDR delivers a stunning high dynamic range picture, while Dolby Vision™ dramatically enhances the colour and contrast of HDR content frame-by-frame, for a truly cinematic viewing experience.
• The Alpha 9 Intelligent Processor designed for LG OLED, delivers stunning image performance, noise reduction, image enhancement and colour refinement for a next generation visual experience.
• This state-of-the-art OLED Display generates over a billion rich and beautiful colours. Combine this with no backlight, and you also get the most hair-raising blacks imaginable for enhanced contrast.
• LG AI ThinQ™ offers an enhanced interactive experience by employing Natural Language Processing (NLP) to deliver intelligent voice-activated control.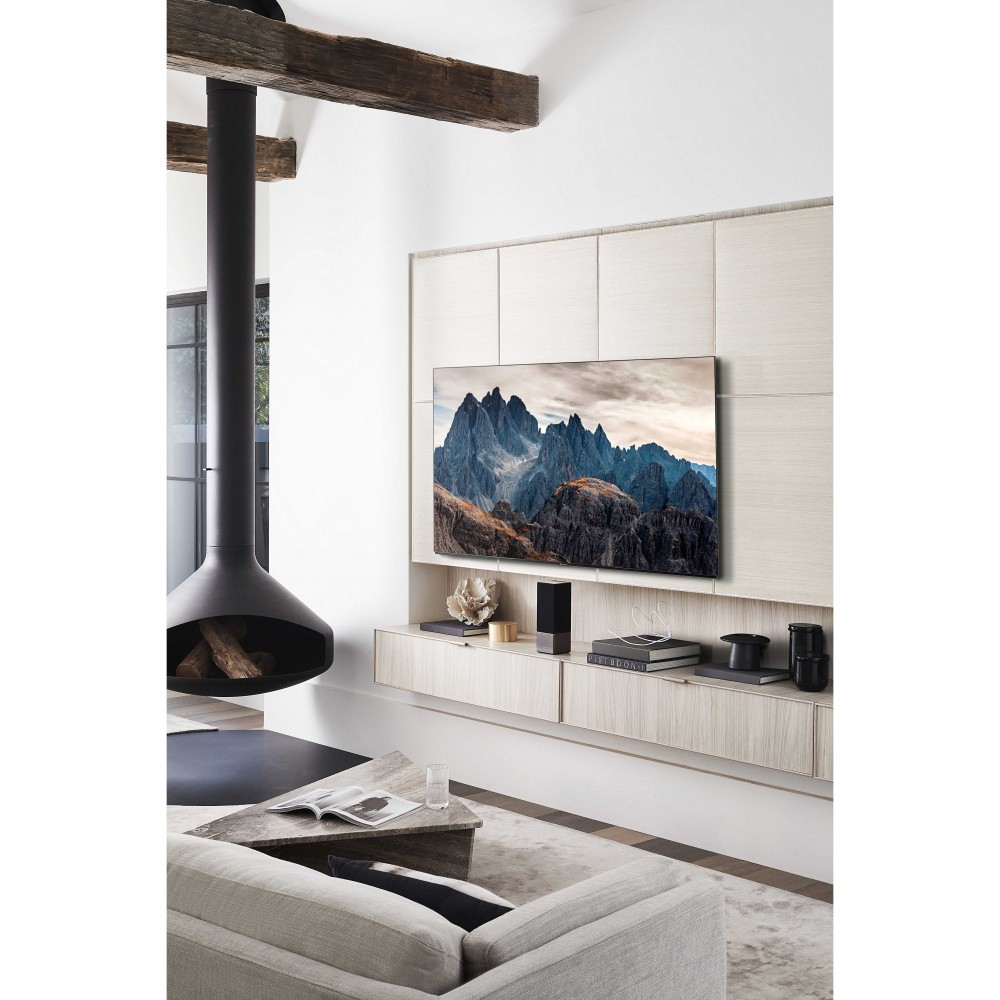 • The Panasonic 4K TV is beautifully slim and sleek, complementing any modern environment.
• The OLED's self-emitting pixels in tandem with the Hollywood Cinema Experience 4K processor provide remarkable visuals with deep blacks and vivid colours.
• Features Hexa Chroma Drive PRO colour management technology – allowing this 4K TV to accurately reproduce colour, resulting in sharp and vibrant high dynamic range images.
• With an internet connection and the relevant subscriptions, you can use the in-built Panasonic My Home Screen 3.0 platform to access a range of online media services.
• This Sony 4K HDR TV features the X1 Processor, which helps upscale all content to near HDR quality and 4K resolution, improving colour, contrast and clarity.
• Smoothing all the fast paced action is Motionflow XR 800 (200Hz Equivalent), offering an improved viewing experience for sport, games and action movies.
• Thanks to Android TV, this television has advanced voice control and Voice Search. Plus, with an internet connection and relevant subscription, you can access a world of entertainment from a variety of online streaming platforms.
• It doesn't get much bigger than this! With an 82" screen, this Samsung 4K TV takes immersivity to the next level. And despite its size, the screen is also an example of modern minimalism, meaning it'll seamlessly take its place within your decor.
• Features Game Mode, so whether you're gaming or watching a high-impact movie scene, the minimal input lag will allow for a smooth viewing experience with impressive clarity.
• Again, with an internet connection and relevant subscriptions, you'll be able to access a whole host of online streaming services.
How can I broadcast 4K TV in Australia?
Once you have your 4K TV, there are a variety of ways available for you to broadcast 4K TV content in Australia:
► Foxtel's dedicated 4K TV broadcast channel is launching this October – and you'll be able to find it by going to a most-fitting channel number: 444! On top of having access to a range of 4K movies, music-programming and documentaries, you'll also be able to see the first live 4K TV sporting broadcast in Australia, when the Australian men's cricket team take on South Africa in a one-dayer from Perth. You better pad up though, because it's going to feel like you're right there in the middle of the pitch!
► A range of online streaming services in Australia have 4K TV content on demand. With a high-speed internet connection and an account set up with one of these streaming providers, you'll be able to broadcast 4K TV content on demand.
► Want 4K content straight from the shelf? It's time to get your hands on a 4K Blu-ray!
Where can I buy a 4K TV in Australia?
You can shop for state-of-the-art 4K TVs online or by heading into your local Harvey Norman store.
If you have a question about 4K TVs in Australia that we haven't covered here, Harvey Norman's friendly, expert staff can help you with everything you want to know.
All you've got to do now is sit back and immerse yourself in the most breathtaking images you've ever seen!