Are you wondering what TV you should buy? Curious about what new wonders the latest technology can achieve? Well, you're in luck! Some of the biggest brands in TV are in the process of releasing their 2019 range of TVs—featuring everything from advanced chipsets and image processing power, to the revolutionary power of 8K, and even incredible built-in audio to keep up with the visuals. But what's the difference between the brands? And—the ultimate question—what TV should you buy?
I was recently fortunate enough to attend the Harvey Norman 2019 TV Roadshow, an event where representatives from Australia's leading TV brands came together to get us excited about what's in store for television technology in 2019 – and let me tell you, 'excited' is an understatement! Read on to discover what's in store from the five biggest brands in Australian TV in 2019.
Samsung  TVs in 2019
Without a doubt, the biggest thing to come from Samsung's 2019 line-up is the introduction of the 8K TV. Currently 8K content is a rare commodity, but as more and more people purchase 8K TVs, producers will create content for the market. To borrow a line from a classic movie: "Build it and they will come."
What this means is that by investing in an 8K TV in 2019, you'll be sitting at the forefront of the next stage in the evolution of TV – ready to experience state of the art content as it arrives.
On a technical front, many are under the impression that 8K is twice the definition of 4K – but it's actually four times the quality! I'd highly recommend heading in store to see the difference for yourself—words and images on your phone or computer simply don't do it justice. Better yet, regardless of what content you're viewing, Samsung's 8K TVs feature a clever AI upscaling technology that constantly refines the onscreen image to produce unprecedented quality—even when the original source is not 8K.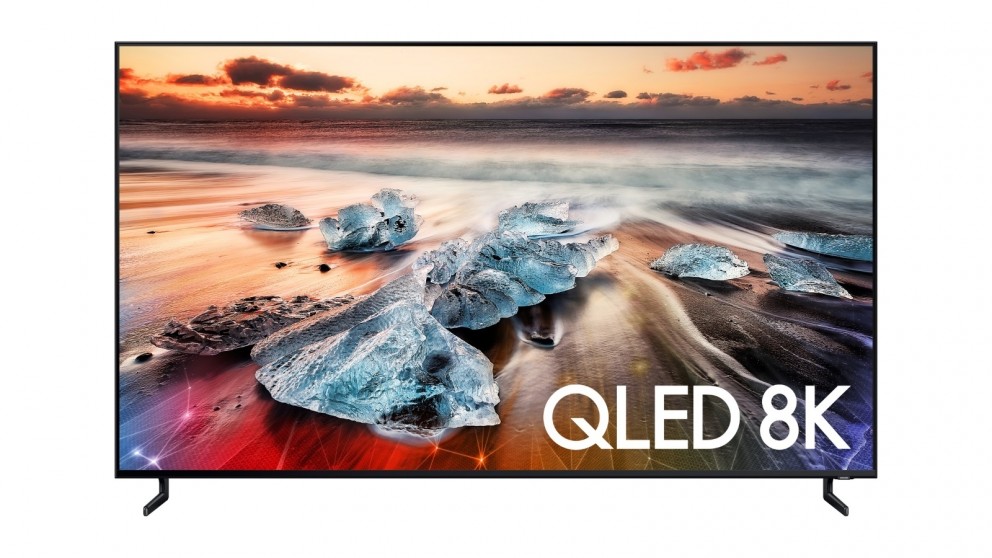 Samsung's 2019 range of TVs have three specific features that are standard across all models:
► Bluetooth connectivity, so you can connect to your devices wirelessly
► Universal Remote functionality (meaning you can control all devices connected to the TV with just the TV remote!)
► HDR10+ compatibility, meaning they support the latest media, whether you're streaming from Netflix, watching live TV, playing video games or enjoying a movie on Blu-ray
Samsung continues to up the ante, featuring most of the popular TV streaming and catch-up apps, including Netflix, Stan, Amazon Prime, ABC iview, and SBS On Demand. What's more, they have teamed up with Apple to now include iTunes compatibility and feature inbuilt Apple AirPlay, meaning that Samsung isn't just for Android users anymore.
LG TVs in 2019
Perhaps what is most exciting about LG TVs in 2019 is how much of the AI market they are compatible with—a neat 90%, which includes Alexa, Google Assistant, and Apple Home Kit, as well as their own smart platform LG ThinQ. This makes it easier than ever to have a truly connected home, and to control it all from the comfort of your lounge. Say you want to start your robotic vacuum cleaner, all you have to do is ask! Plus, with the Magic Remote (which comes with every model), you don't have to project your voice so that the TV can hear you: simply speak to the remote.
With larger screen sizes across their range, it's also important to increase quality (if a larger screen has the same definition as a smaller screen, the quality is reduced exponentially). No TV better sums up LG's drive to conquer both domains of size and quality than their incredible 88" 8K OLED TV. A truly massive screen, this TV certainly packs a punch in both areas, and is indicative of the brand's dedication to deliver only the best across their whole product range.
If you're not quite ready to make the leap into 8K, LG have a range of Super UHD televisions. These TVs have Ultra High Definition—but with a host of added features, like full array dimming, Dolby Atmos® and an α7 processor. LG are still at the forefront of OLED innovation, and continue to focus on advances in television technology.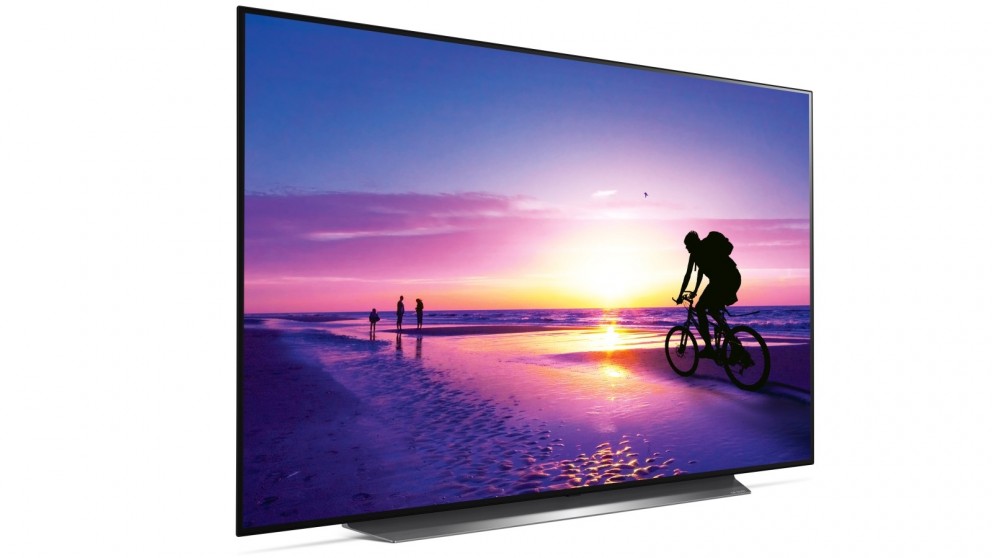 Hisense TVs in 2019
In recent years, Hisense has become recognised in Australia as a premium brand. With Hi-View Engine processing, Hisense's range of TVs for 2019 can produce state-of-the-art picture quality, and—when paired with Dolby Atmos audio played directly from the TV, through the panel—the overall experience becomes extremely impressive, particularly considering the competitive price.
And that's not to mention Hisense's Designer Collection—exclusive to Harvey Norman, Domayne and Joyce Mayne, and available only in Australia. At Harvey Norman, we're more than a little pleased by this exclusive tech – especially because of how stylish it is. The all-white design offers something refreshing for the discerning consumer who are tired of the traditional black or silver units, while still featuring all of the premium features you'd expect.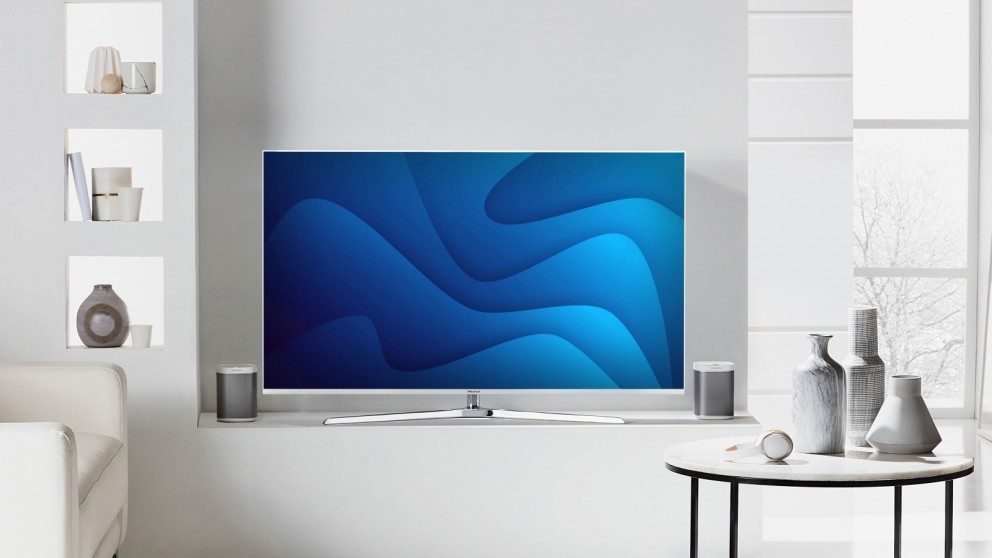 Panasonic TVs in 2019
In 2019, Panasonic are building upon their successful 2018 run by continuing with their slogan "Hollywood to your home"—and their range truly exemplifies this. Their HCX (Hollywood Cinema eXperience) chipsets mean that the picture quality has actually been tuned in Hollywood by experts. Professional colourists even use Panasonic OLEDs as reference monitors, setting the bar for true home cinema at Panasonic.
Supporting both HDR10+ and Dolby Vision, Panasonic's range of OLED televisions can adapt to whatever the source material was created in, meaning you get a great quality picture every time, no matter what you're watching. The Panasonic GZ1500 model (arriving August) will feature front-firing speakers (the same technique used in movie theatres), and the Panasonic GZ2000 model features professional-grade substrate to draw heat away quicker from the television—this allows it to work harder and process images at a superior standard. Tuned by hi-fi audio brand Technics, this same TV will be the first in the world with true upward-firing speakers at 40W for the surround sound experience (all without any additional audio equipment). Although, you can always add a soundbar if you want to.
It's worth noting that Panasonic's 2019 range includes the GX800, a premium LED television that will be exclusive on the Australian market to Harvey Norman (and our friends over at Domayne and Joyce Mayne). This exclusive range will certainly give you bang for your buck, offering premium features and 4K quality.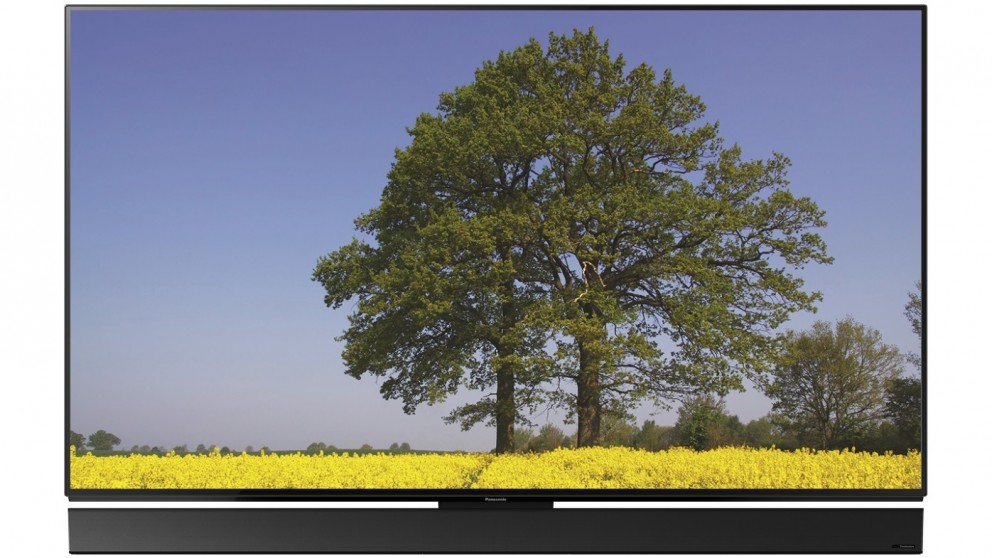 One last feature that might be particularly attractive to the potential buyer is TV Anytime (also known as TV Anywhere). This means you can control your TV using your mobile or tablet, from wherever you are. You can set a TV show to record even when you're across the country, or turn the TV off in the lounge room when you're in the bedroom. But, to me, even more exciting is the fact that you can stream from your TV to your mobile or tablet. Yes, that's correct, you can watch the latest Handmaid's Tale episode direct from your TV, even if you're nowhere near home. Now you can stay up-to-date while you're away and don't need to worry about spoilers on social media. How cool is that!
Sony TVs in 2019
You won't have to worry about where you sit when you own a TV from Sony's 2019 range. With improved viewing angles and sound positioning tweeters, you can hear and see clearly, no matter where on the lounge you manage to grab a seat.
Rest assured that you'll own a premium TV, regardless of which of Sony's range you choose from; Sony decided to filter down some of their high-end features to their base models, meaning that even on the lower end of the price spectrum you are getting incredible quality and processing power. You can enjoy Android, Google and Apple compatibility, as well as Dolby Vision and even a Netflix-calibrated mode for streaming bliss. And, speaking of streaming, it'd be remiss not to mention that selected models will feature exclusive apps like Kayo Sports and Foxtel Now. How's that for choice!
Sony have also paid close attention to the design of their TVs, choosing a minimalist style that can both blend in or stand out as a statement in tastefulness.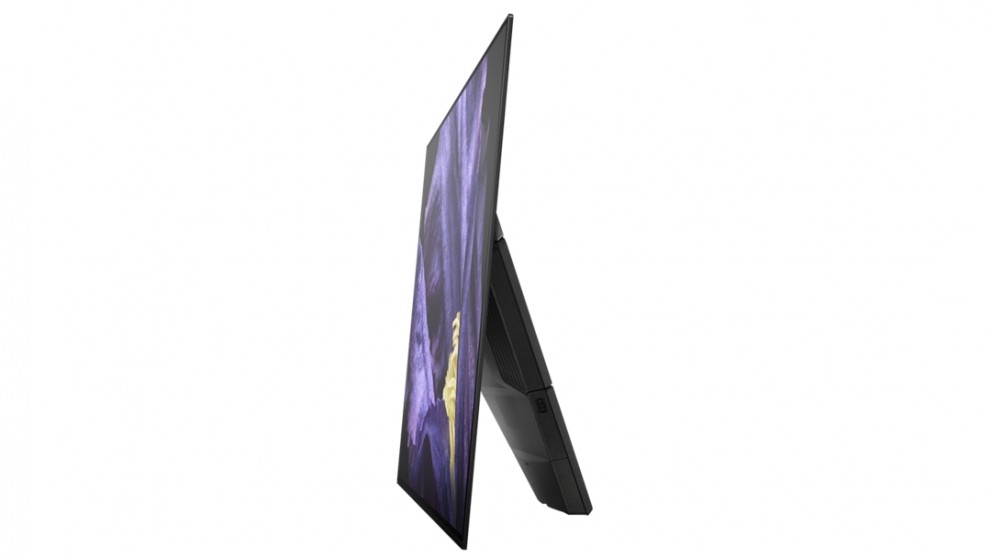 But, to be pragmatic for a moment, the bigger the screen, the better sound you need to match the audio with the visual. Sony have three Dolby Atmos soundbars in their 2019 range, featuring Vertical Surround Sound—creating the effect of upward firing speakers without actually firing up, or even requiring ceiling reflection (which can be tricky to achieve correctly). With great bass, they're even perfect for streaming music from your smartphone or tablet to really get the party started! So if you're after great sound as well as visuals, Sony has you covered.
So…what TV should I buy?
If you've seen a TV you're excited about or you'd like to learn more about the other great TV brands available from Harvey Norman in 2019, simply head in to your local store to speak to our friendly and expert staff. They'll show you our display models and you can discuss your needs and wants to find your perfect TV from our 2019 line-up. Of course, if you're already certain of the 2019 TV model you want to purchase, you can always shop from the comfort of your own home by using our website.