What is the best student laptop?
As a parent, you've probably found yourself asking this very question. From tech specs and innovative features to portability and design, there are a variety of factors at play.
To help make your selection easier, here at Harvey Norman we've created a dedicated Back To School page, where a whole host of Modern PC options – each with a tremendous range of benefits – can be compared. You can even narrow down your selection based on whether you're looking for a device for primary, high school or tertiary education.
Recently, we were lucky enough to sit down with Dr Selina Samules from Cluey Learning, an online tutoring service tailored to Australian school students. As the Chief Learning Officer, Selina knows what it takes to deliver great teaching, so we took the opportunity to pick her brains about how the Modern PC has helped transform online learning and take a look at one of her favourite student devices: the HP Pavilion X360 14" 2-in-1 Modern PC.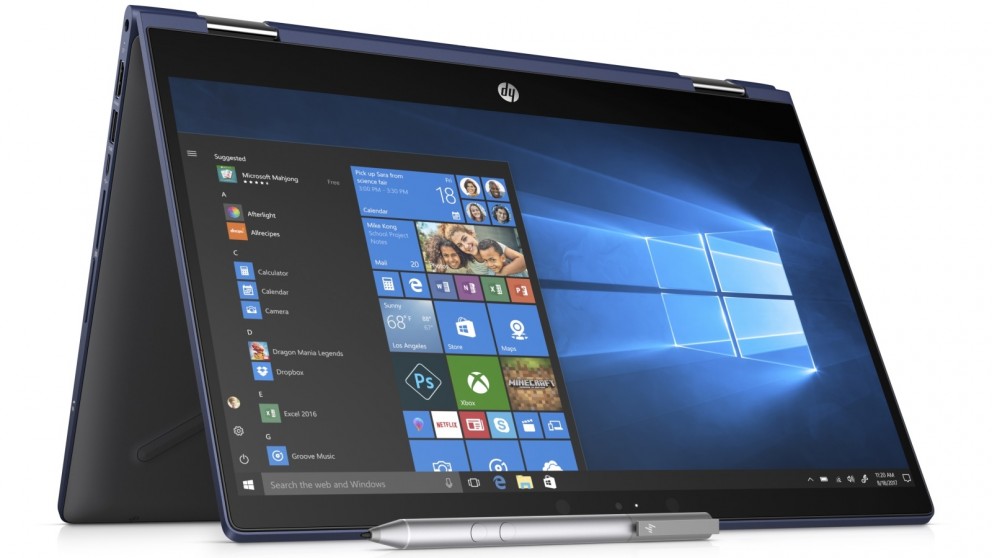 How has the Modern PC changed the way students learn?
Thanks for taking the time to sit down with us, Dr Samules. As an experienced educator, what features are you looking for in a Modern PC?
I want portability and a bright and crisp display. As a tutor, a HD webcam comes in very handy for communicating with my students as it allows for live, face to face tutoring online, from anywhere with an internet connection, so we're not restricted to a classroom, but can replicate the same experience. A digital pen and a touch screen are great for quickly scribbling and drawing visual aids for my students – especially for Maths! Having a digital pen lets me save any hand-written and/or drawn notes and send them directly to my students.
Why do you think the HP Pavilion X360 14" 2-in-1 Modern PC is such a great device for students?
The fact that the HP Pavilion X360 Modern PC is both a tablet and a traditional laptop makes it very attractive. Where a traditional laptop restricts the user by its inherent form factor (e.g., try using a laptop when standing up), the tablet nature of the HP Pavilion X360 introduces flexibility on how the device may be used, where, and when.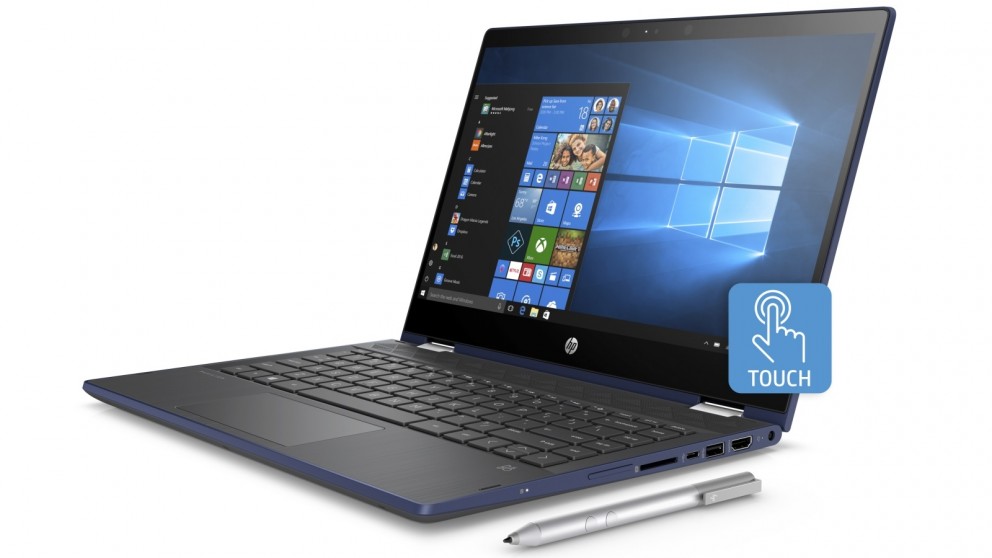 For today's students who are always on the go, why is a 2-in-1 Modern PC device a great option?
 I'm a firm believer in the benefits of being able to learn at anytime, anywhere. Having a touchscreen device that can go from laptop to tablet in one single movement is so helpful. We encourage students to think critically and one of the best ways to do this is to learn actively by doing. For example, a student can type a response via their laptop's traditional keyboard then flip to tablet mode to circle and highlight notes provided by their online tutor.
What will parents love about the HP Pavilion X360 Modern PC?
There's quite a few things that make the HP Pavilion X360 attractive for parents. The price for starters is very reasonable. Its light weight and portability is a huge plus (it comes in at under 1.7kgs). Also a positive is its future-proof nature, with all the connectivity and built-in multimedia support that students need. The last thing a parent wants is to replace a piece of expensive technology every year!
A particular boon for online learning, the HP Pavilion X360 provides students with a smooth real-time experience. Whether a student is learning Shakespeare or binomial theorem, the HP Pavilion X360 emphasises the interactivity and engagement of our tutoring approach.
You mentioned that the HP Pavilion X360 is lightweight and portable. Why is the design of a Modern PC so important?
Having a lightweight and portable laptop makes learning easier and more attractive for students. Cluey offers the flexibility of studying anytime and anywhere, and we want their learning experience outside of school to be as accessible as possible. The ultra-thin and lightweight design of the HP Pavilion X360 reduces the need to travel around with heavy backpacks full of textbooks. And being equipped with a 128 GB Solid State Drive (SSD), Windows starts-up in a flash with ample room for movies, software and important documents.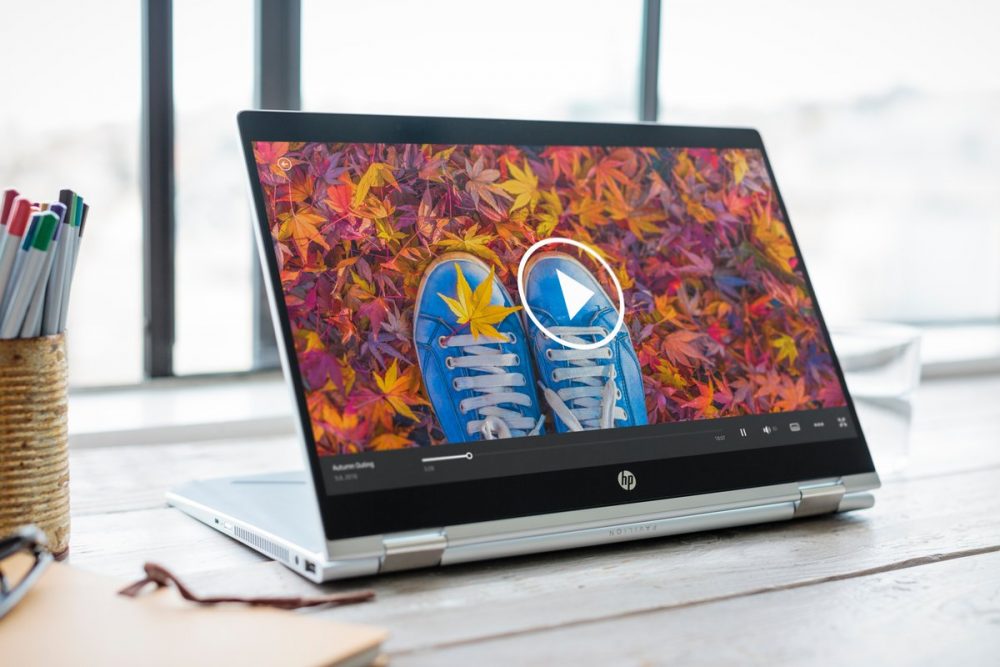 Featuring Windows 10, the HP Pavilion X360 Modern PC includes Windows Ink – a range of applications and features designed for use with a digital pen. How is Windows Ink revolutionising the way students learn?
Online one-on-one tutoring used to be cumbersome but the internet and the advent of digital writing pens has provided our students with enriched face-to-face learning experiences. The pen isn't just for drawing! One of the best features of Windows Ink is the ability to quickly and effortlessly personalise the learning content for each student by marking it up, expanding on areas they struggle with, scribbling notes in the online platform, or annotating text as an image using Screen Sketch.
This Modern PC tool really helps to teach students how to think critically. For example, in English subjects, I can quickly mark up a student's writing and show them, via screen sharing, how to better express their ideas. In Maths topics such as algebra and trigonometry, students can show me their working and I can provide immediate feedback. As a tutor, I can directly engage with each component of a student's learning process.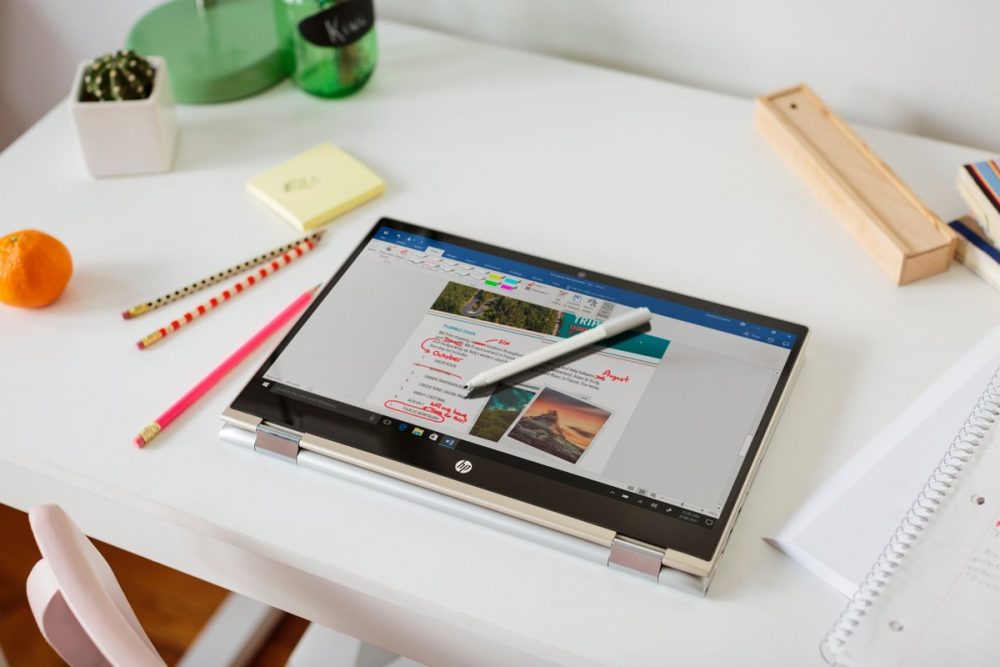 With state-of-the-art Modern PCs at our fingertips, how does the education experience differ today compared to when you were young?
I'm sure that every parent reading this will agree with me that back when we went through school, learning was an entirely different experience. Everything was analog. I still remember in my first few years of university that I was rushing to scribble down notes from an overhead projector!
We used to have to carry kilograms of textbooks; even back in high school. These days, resources are so easily accessible digitally, and with a Modern PC weighing less than 1.7kgs, there is no barrier to access. At the press of a button, students can access online the latest study materials and get help from expert tutors, who personalise learning, making education a fun and engaging experience, and a seamless part of their lives. No more boring note taking. That is the beauty of technology!
Summed up, it comes down to convenience. Learning online via our platform with a Modern PC is so easy and with features such as real-time video and an interactive whiteboard, we can ensure that each child can learn in a way that suits them and their circumstances.
Find the best device for you.
At Harvey Norman, we have everything you need to help get set up:
► Our dedicated Back To School page has an amazing selection of back to school devices including the HP Pavilion X360 14" 2-in-1 Modern PC. You can even narrow your selection down based on whether you're after a device for a primary, secondary or tertiary student, making it so easy to find what you're after.
► If you're still not sure, why not check out our PC Selector tool. You can tell us exactly what features you're looking for in a Modern PC, and we'll provide options tailored just to you.
► Want to see the latest devices in person? Head into your local Harvey Norman store and speak to our friendly, expert staff – they'll be sure to help with any questions you have.
► Plus, if you don't have time to set up your new Modern PC, we'll have you up and running in no time with our range of in-store Tech Services. From software installation to data transfer or even performing a free health check to make sure your PC is running smoothly, our technicians will have you covered.