Every bride wants to remember her special day for the rest of her life, and what better way to commemorate the big day than with gorgeous instant photos of your guests?
With Instax, you can not only experience the magic of seeing your photos instantly spring to life, but you can also get creative and add personal touches with a gorgeous selection of wedding-themed accessories.
View these videos from the lovely Rosie McKay of Bride to Be magazine and get inspired with the hottest wedding trends from Instax.
The Hottest Wedding Trend Right Now
Instax cameras are hot on trend for weddings right now, and more couples are using them on their wedding day as a fun, unique and affordable way to create lasting memories.
Not only will you and your partner be able to take home a collection of beautiful, personalised photos, but your guests will be sure to love the novelty and fun of instant photos.
Instax Wedding Guestbook
As Rosie states in the video, photos are the most treasured items from your wedding day. Each photo is a special memory you'll be able to cherish for the rest of your life; a unique memento of your big day and the special people you shared it with.
The added joy of Instax photos is that they're instant. Which, aside from the fun and excitement of seeing your photos printed before your eyes, means you and your guests can get let loose and get creative.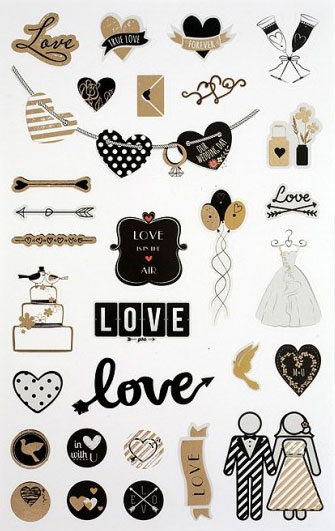 Ask your friends and family to make the most of their instant photos by adding one or two to the Instax wedding guestbook.
Instax has a huge range of decorative accessories, and Harvey Norman has the largest range of Instax accessories in Australia! With so many options to choose from, your friends and family will find it easy to embellish those guestbook pages with their own personal touch.
For the perfect guestbook setup, choose your favourite Instax camera and film, accompany with your fave Instax accessories and team with a dry-mount photo album (all available at Harvey Norman).
Decorate with washi tape in different styles and patterns, or add a couple of fabulous wedding-themed stickers.

This way, guests can create a wonderfully personal page with their own special message and photo, just for the happy couple.
Best of all, Instax has accessories to suit all occasions. So whether your wedding is more traditionally themed or features a modern twist, there are Instax accessories that will suit your style and fit right in with your wedding day.
(Just be sure not to forget the extra Instax film!)
Instax Wedding Photo Boards
One brilliantly simple way to get creative is with an Instax wedding photo board. And don't worry – if you don't have a creative bone in your body Instax can help you out there, too. With the huge range of Instax accessories on offer at Harvey Norman, simply select a theme and go!
A photo board is easy to set up and decoration can be minimal, as the main attraction will be the multitude of fab photos on display.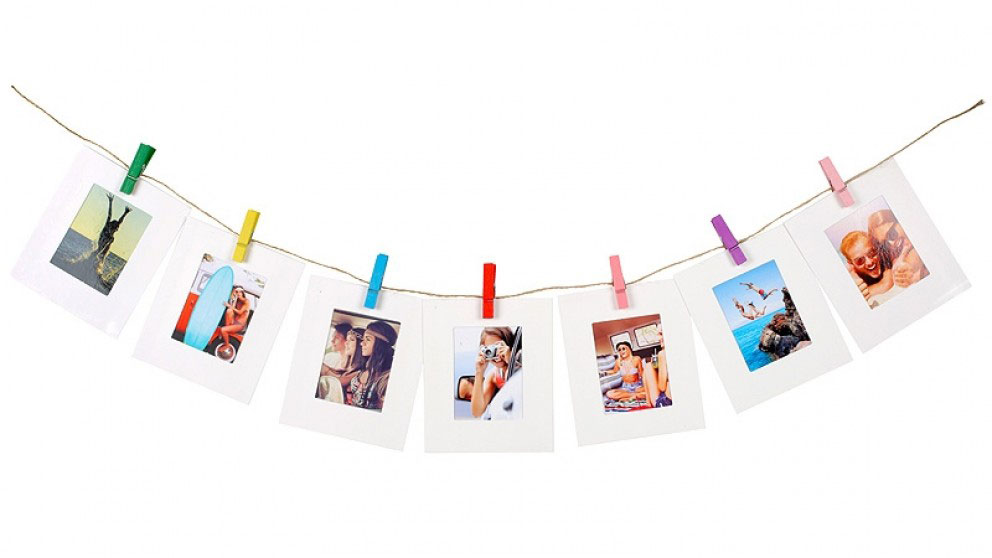 Add a couple of cute, themed stickers to the corners of the board, then hang string across the board horizontally. Invite your guests to peg one or two photos up and – viola, you've got yourself a wedding photo board.
But to have photos for your board, you need to ensure that your guests don't become camera shy. A clever and oh-so-simple way to get candid shots during the event is to place an Instax camera on each table, or ask a good friend to step up to the role as Pro Instax Photographer.
Another great way to encourage guests to get snap-happy is by setting up an Instax wedding photo booth with props included. Check out Instax's super cute 'Wedding' and 'Party' themed props for some fun ideas.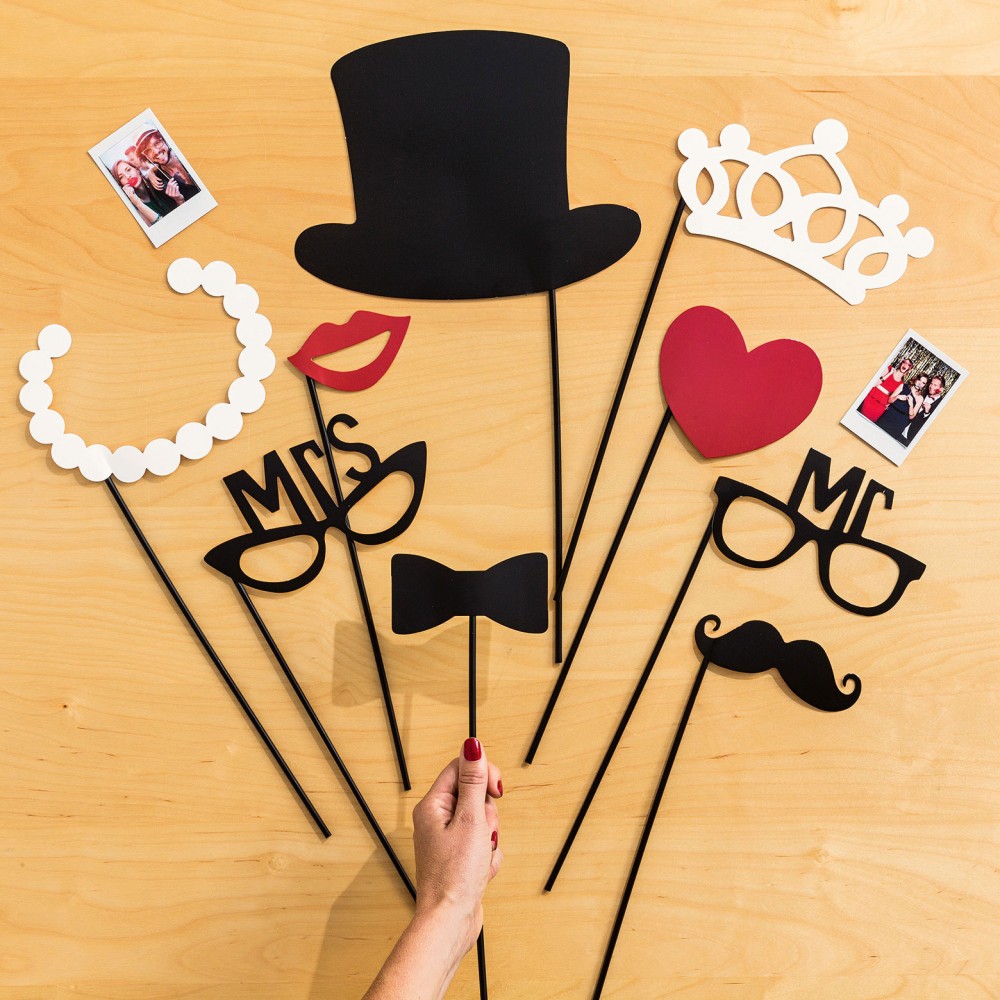 After the wedding, find a place to hang your board up at home so you can treasure those memories forever. Not only will you have a one-of-a-kind piece of statement art, but those special photos will be sure to bring a smile to your face whenever you see them.
So whether you're a bride-to-be planning her own wedding or helping a friend, get down to your local Harvey Norman store to check out our huge variety of Instax cameras and accessories and have a  chat with the team about ideas and themes. Otherwise, jump onto our website to check out the range online.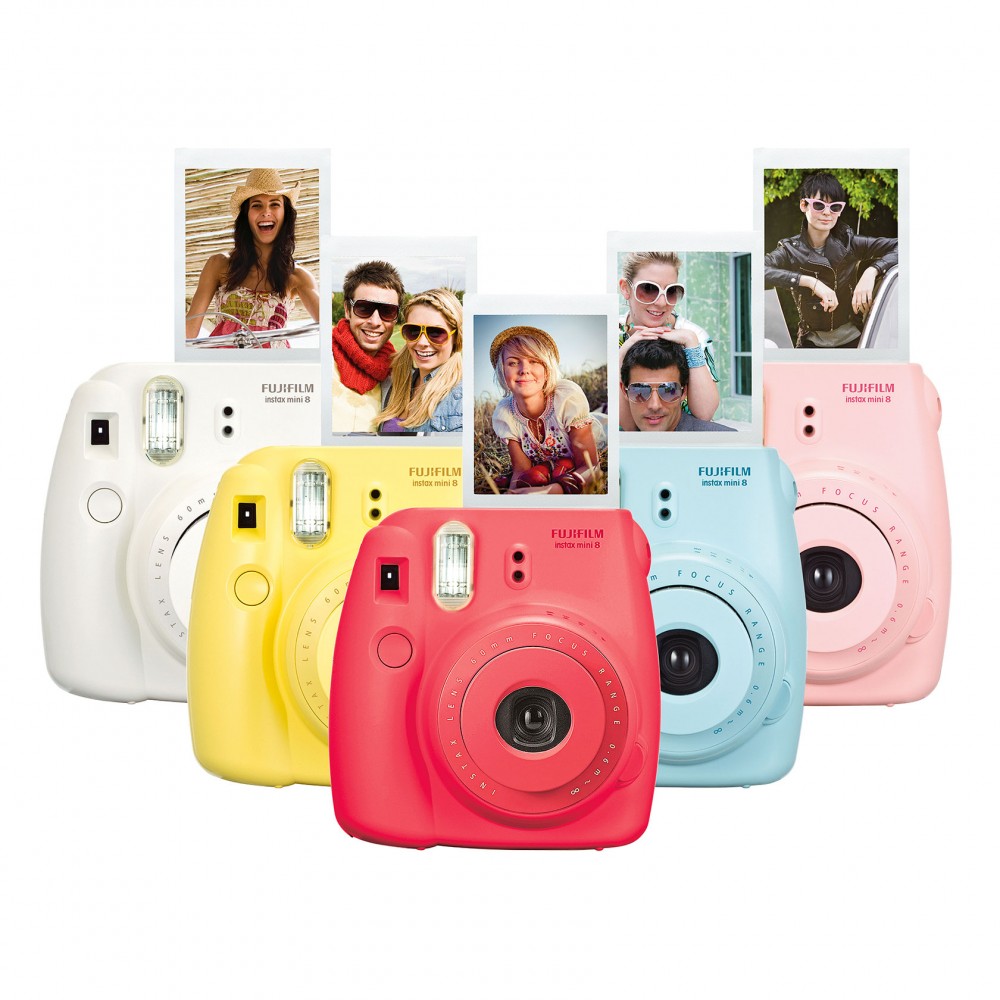 What are you waiting for? It's time to get creative and start planning the most memorable and fun wedding of the year!