The phone rang. "There's a situation in the boardroom. You're needed in here immediately", said the voice on the other end of the line.
These words stirred me from my mid-afternoon reverie one rather unusual day.
I gathered my thoughts — and notepad — then headed over to the meeting room.     
"Shut the door behind you".
What I saw before me was truly surprising. A white, powdery substance scattered on the floor to one side of the giant conference table, a pile of hair clippings covering a chair on the other. What the..?! There were a couple of boxes containing Dyson Cinetic Big Ball vacuum cleaners, too.
This is going to suck, I thought to myself, both in the literal and metaphorical sense.
"You've got five minutes to get rid of it all. GO!"
When you've been a proof-reader for as long as I have, you get used to cleaning up other people's mess. It's par for the course. This, however, I'm sure wasn't in the job description. Was it in the fine-print perhaps?
Nevertheless – no time for questions now. It was time to put these cleaning machines to work.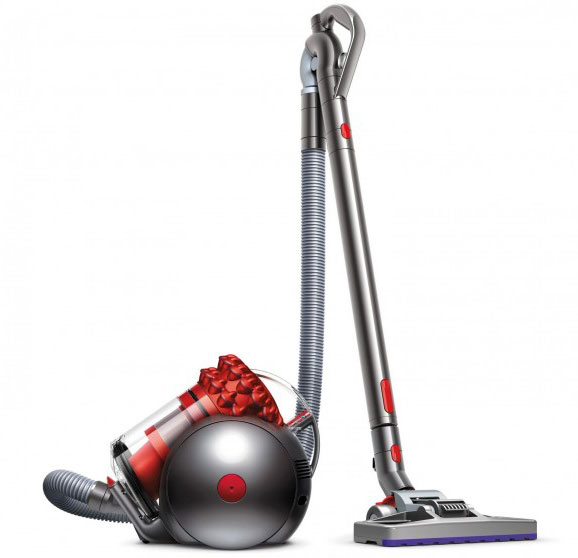 I'd always heard about how fantastic Dyson vacuum cleaners are. Proud owners are always raving about theirs. I was intrigued to finally test them out after years of using inferior, hand-me-downs.
Box number 1 contained a Dyson Cinetic Big Ball Absolute, a model exclusive to Harvey Norman. Box number 2 housed a Cinetic Big Ball Animal Pro. I unpacked the contents and despite so many pieces, each Dyson was instinctively easy to assemble.
Now, let's see, which vacuum attachments would be most appropriate for the tricky task at hand?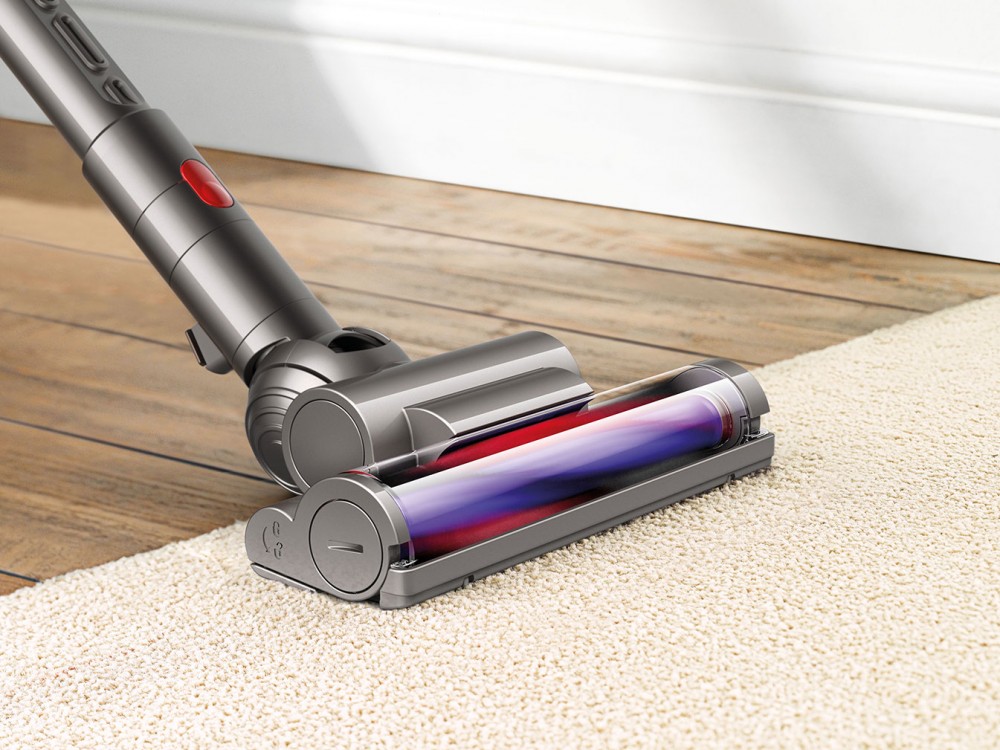 Both the Dyson Absolute and Dyson Animal Pro come with a selection of attachments, depending on your cleaning needs. They're all quick-release for a swift and entirely efficient job, and can be easily changed to tackle different tasks. Get in, get out… fast. There's the swivel hard floor tool, its skinny profile perfect for reaching into awkward gaps. The tangle-free turbine tool — with brushes spinning in opposite directions — is ideal for removing hair from carpet and upholstery. Stubborn, dried-in dirt is no match for the, ummm, stubborn dirt brush. The reach under tool extends, bends and twists for tricky spaces. Throw in the carbon fibre soft dusting brush — perfect for hard surfaces — as well as the combination and stair tools. That's a comprehensive set of Dyson attachments.
There are a couple of add-ons available that can be purchased separately, too. The Dyson Groom Tool has been specifically designed for mess-free, vacuum-assisted dog grooming (this pooch-pamperer features a self-clean mode). Then there's the Dyson Up Top Tool, which twists and turns at multiple angles for cleaning hard-and/or-high-to-reach surfaces, such as door and window frames, and cupboard tops.
Taking the Dyson Cinetic Big Ball for a Spin
OK, compose yourself, Man, I thought to myself, and get a grip – starting with the articulated handle, which rotates 360° for greater control and versatile cleaning of floors, furniture and corners. After fiddling with the long wand I discovered it extends up to 1.25 metres. Handy!
With the Dyson Absolute's dual mode floor tool — with suction control — attached, the mound of unidentified residue on the boardroom's carpeted base bit the dust in seconds. Impressive! The Absolute is engineered for comprehensive cleaning around the home and, in this case, office.
I then turned my attention to the hair-covered chair. I don't think we're dealing with human DNA here! Channelling my inner Ace Ventura, I grabbed the Dyson Animal Pro, designed for complete home cleaning and specialising in pet hair removal. It comes with a carbon fibre turbine floor tool as its main weapon, which picks up fine dust and removes ground-in dirt. I proceeded to take care of business like a boss with what has to be the best vacuum for pet hair.
Looking around the room, all evidence of whatever the heck had happened was gone. Done and dusted!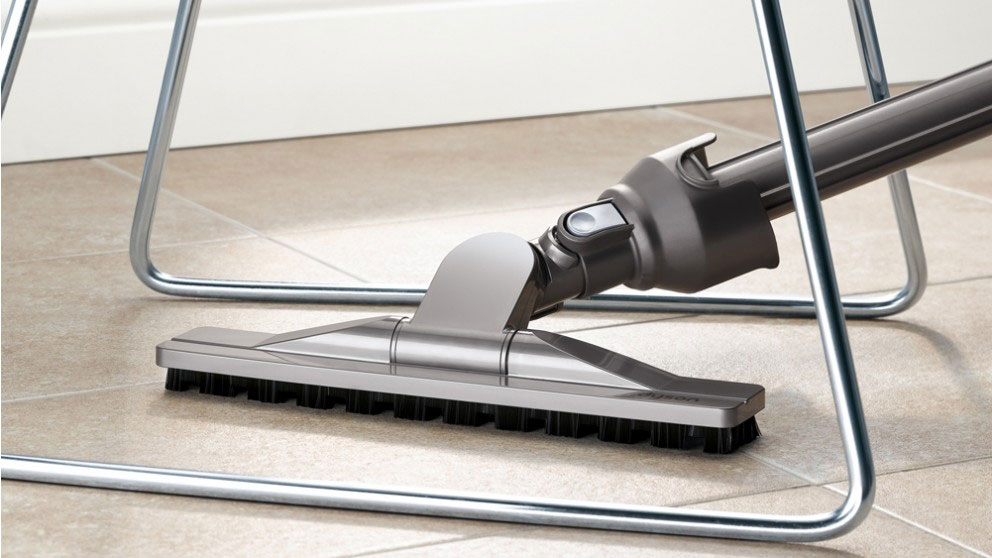 The Dyson's Cinetic's Innovative Features
The boffins at Dyson have crammed so much clever tech into their products. For starters, they boast the latest barrel technology, with claims these are the only vacuums with no loss of suction and no maintenance. Zero dirty filters to wash or swap. Zero replacement bags to buy. No hassle, no worries.
A Dyson Cinetic vacuum cleaner separates the fine dust and debris that can clog other cleaners. It's engineered to be completely sealed – the air that leaves the machine is said to be cleaner than the air you breathe!
The high-capacity bin is 33% larger than the previous generation of Dyson barrel vacuum cleaners. On top of that, a new bin-emptying mechanism means there's no need to touch the dirt. Simply push the button and, voila, the dust and debris is released. Germophobes, rejoice!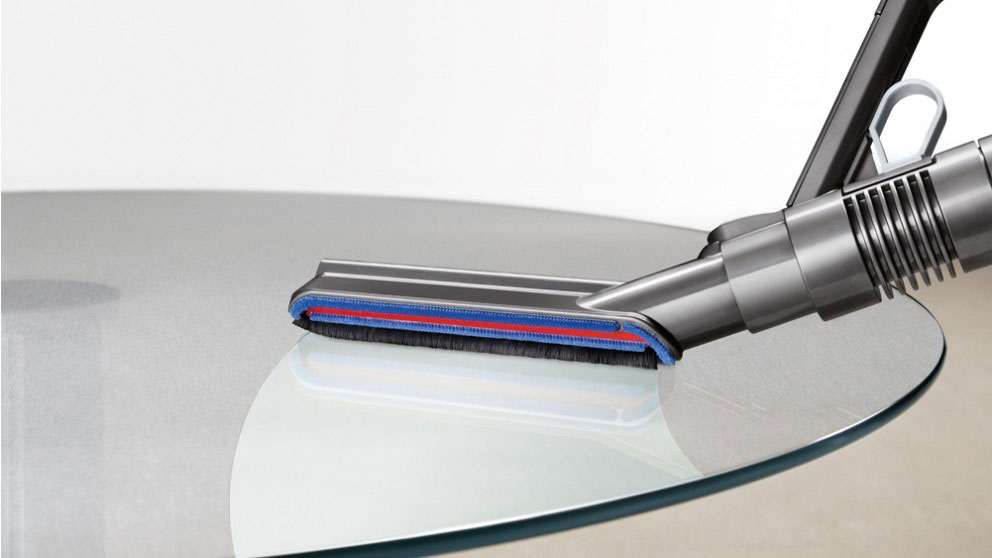 Then there's Big Ball technology that stabilises your Dyson, allowing it to turn on the spot, manoeuvre smoothly around furniture and even pick itself up after a tumble. Conventional barrel vacuums can topple over. Not these. They get knocked down, but they get up again. Fewer delays, less time wasted. Roll the Dyson and your lucky numbers come up every time.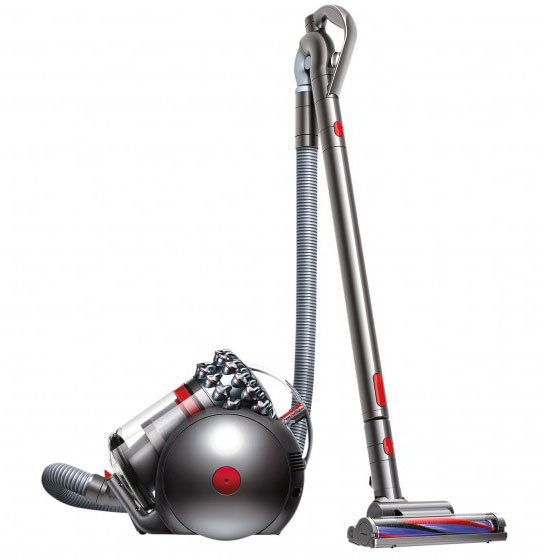 "So, what do you think?" asked the powers-that-be.
Apart from "maybe get the janitor to do your dirty work next time", I was thoroughly impressed by the performances of these suckers.
Take it from me and believe the hype – Dyson vacuum cleaners are the real deal!