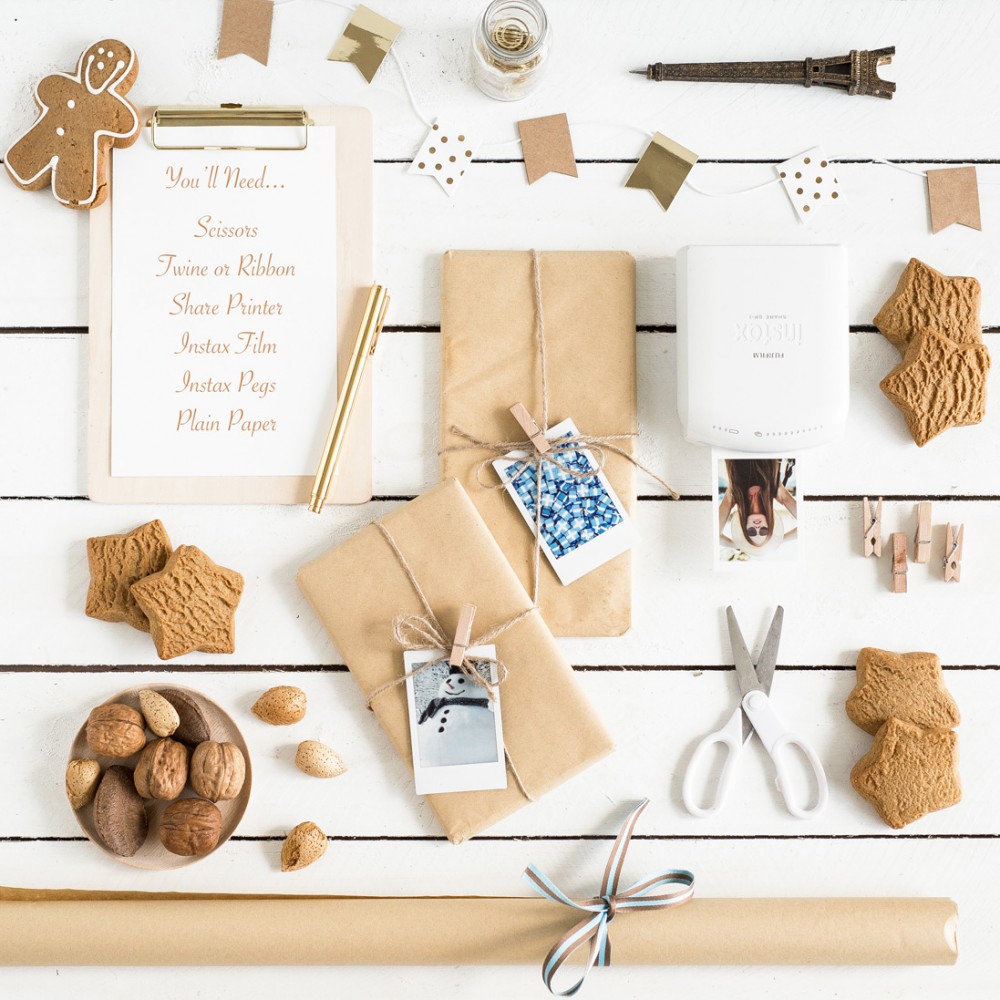 Hi guys!
My name is Charli or @meohmygirl and, as the new FUJIFILM Instax Ambassador, Harvey Norman has invited me to write this guest post to share some creative ways to use your Instax.
In the spirit of the silly season, I thought it'd be fun to show you how to use your Instax camera to personalise your Christmas gifts this year.
For this fantastically festive Instax project you'll need:
Scissors
Twine or Ribbon
Plain brown paper
Fuji Pegs
Optional Washi tape
Wrap your gifts up in some plain wrapping paper. You can use busier prints if you like, but to keep the focus on the images, it is best to opt for something cleaner. I'm using brown kraft paper to give my gifts that rustic look.
Take you Share Printer + print out some instax. The great thing about the share printer is that it lets you pick whichever photo you like. I'm using some Christmas images, but you might want to personalise each gift by printing a funny photo of your bestie and you, or maybe a cute snap of your pet. I've actually used funny photos this year instead of gift tags makes it a bit more fun.
Take some brown twine or string and loop it around your gift.
Using your little Instax pegs, pop your instax gift card on. And for a colourful option, add some Christmas washi tape to make the kids gifts fun!
Voila! Instant personality. Plus, they'll look great under the tree.
Want even more fabulous Instax creative crafting ideas? Click below to check out my fun video on creating a gorgeous scrapbook to fill with all your favourite Instax photos:
 This next video on making an inspirational photo board demonstrates another great way to showcase your prized Instax photos. See for yourself:
 Add a touch of your personality to any room with a decorative photo hanger. It's a cute gift idea, too. Click below to watch the video: