Bulky, cumbersome laptops are a thing of the past, thanks to the new range of Microsoft
Surface tablets. The Microsoft Surface 3 and Surface Pro 3 are lightweight, powerful and compact
tablets that can do virtually everything a laptop can. Best of all, they come in a convenient,
ergonomic package that has the potential to change the way you study, work and play. These
amazing new tablets are available at Harvey Norman now, so why not visit your local store for a test
drive today?
Okay, not fully convinced that you should discard your old portable PC just yet? We understand. The familiar can sometimes have a tight grip on the heartstrings, while the new can seem alien by comparison. So for those not quite ready to let go of the classic laptop, here are four reasons to help you flick the old and upgrade to an impressive, new Surface.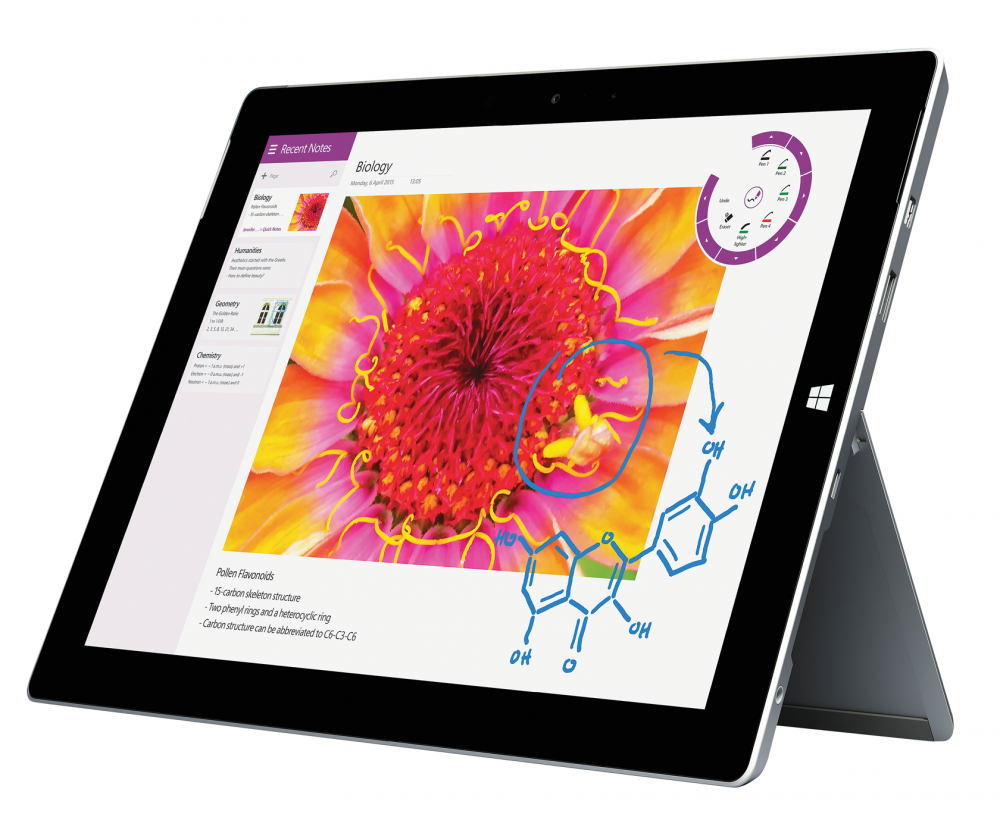 1. Study
Whether you need to smash out that assignment due tomorrow, take notes in a lecture or just get yourself organised for the semester, the Microsoft Surface 3 gets the job done. It's packed with all the Microsoft Office programs you're likely to need, and yet it won't weigh down your bag; the Surface 3 tips the scales at a modest 622g and features a 10.8 inch screen. Speaking of notebooks, did you know that you can actually use the Surface 3's pen to make your own handwritten notes? Score: Surface 1 – Laptop 0.
2. Work
Both the Surface 3 and the Surface Pro 3 have Intel® powerful processors, so you can multi-task
with ease. Email your boss or clients on the move, keep track of important dates and work
on presentations and reports on the commute home. It's all much easier with a lightweight
Microsoft Surface tablet.
3. Home
With a wealth of apps and programs at your disposal, your Surface can be a great tool to keep the family entertained. The powerful processor allows films, games and sound to be played smoothly. You can even create a different user profile for every member of the family and control what each person can access.
4. Creativity
Inspiration can strike anywhere, so it's good to have a way to record your creations when you're on the move. The Surface Pro 3 has a powerful Intel®Core™ processor, capable of running your creative tools of choice, including Autodesk® Sketchbook® Pro, 4 Adobe® Creative Cloud® or Manga Studio. For added comfort, the Surface pen lets you write, draw and sketch on the pressure-sensitive display while your hand is resting on the screen without leaving unwanted marks.
The days of unnecessarily bulky computers are over. Head in store or online to Harvey Norman to get your very own Surface 3 or a Surface Pro 3 today.