Music is a part of our everyday lives. It brings people together and it has the power to evoke a spectrum of emotions.
Hearing a childhood favourite on the radio can bring back wistful memories. An infectious beat over supermarket speakers can have you tapping your toes in the fruit and veg section. Does hearing your favourite jam at a party leave you powerless to do anything but get up and dance? Maybe you simply can't help but smile every time you hear 'that special song' (you know the one!).
More than just calling to mind fond memories, music can transform your mood and the atmosphere in any space – especially your home.
This is where the latest range of Sonos wireless speakers comes in to play.
Music Time is Family Time
Sonos speakers are designed to give you the ultimate at-home music experience. The Sonos range of high-quality speakers can transform your home into a connected, dynamic environment the whole family can enjoy.
Breathing new life into a room doesn't necessarily mean shelling out for a new lounge suite or re-carpeting. It can be as easy as investing in a couple of wireless speakers to change the atmosphere.
A recent study conducted by Sonos found that playing music in the home leads to stronger relationships, happier families and more quality time spent together (read more about the 'Music Makes it Home Study' here).
Specifically, the study showed that people who play music out loud at home spend an additional three hours and thirteen minutes together per week. Yes, really!
As well as spending more time together, 43% of participants reported feeling extremely loved after music was introduced to the home.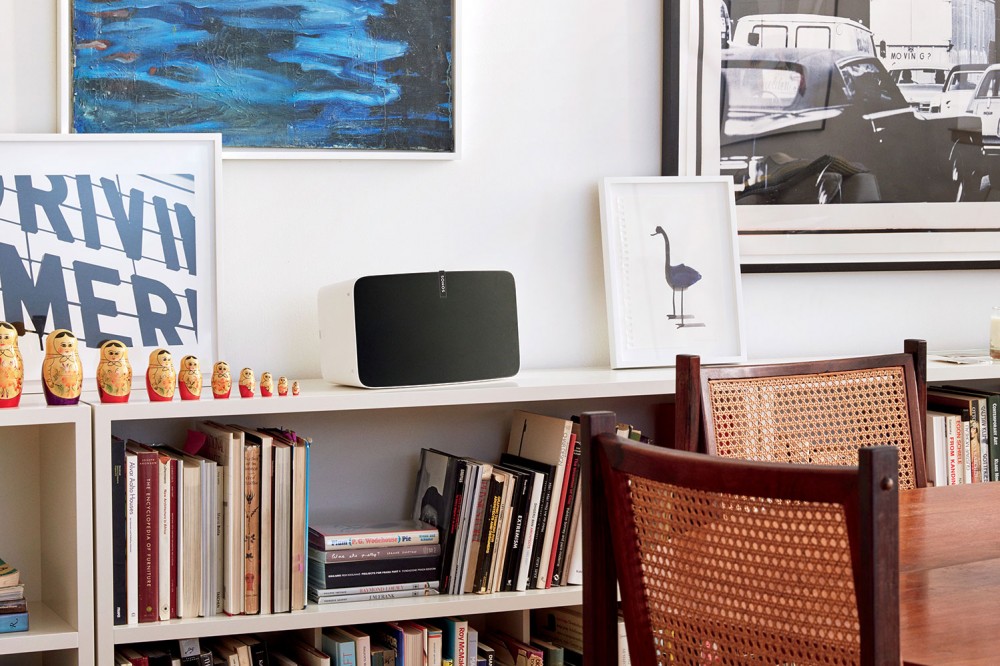 The True Multi-Room Experience
The Sonos range is comprised of high-quality speakers engineered to provide your home with rich, room-filling sound.
Sonos speakers use Wi-Fi instead of Bluetooth, meaning they are simple to set up and can be controlled with the Sonos app. This makes it easy to connect your expanding Sonos collection over time.
You can connect multiple speakers throughout all rooms of your house for totally synced, crystal clear music. Alternatively, play different tracks throughout different rooms to create unique moods and themes.
The Sonos range caters for all lifestyles and budgets. Whether you're after discreet but voluble bookshelf speakers or a solid, six-driver setup for your booming bass tracks, there's a Sonos speaker that's perfect for your home.
Tiny and Mighty – Sonos PLAY:1
The PLAY:1 is a compact, great value speaker offering crystal clear audio. Despite its diminutive size, it packs incredibly powerful sound. You'll be blown away by the high-quality sound this little speaker can pump out!
Pair two together for sublime stereo sound in the living room, bedroom or bathroom.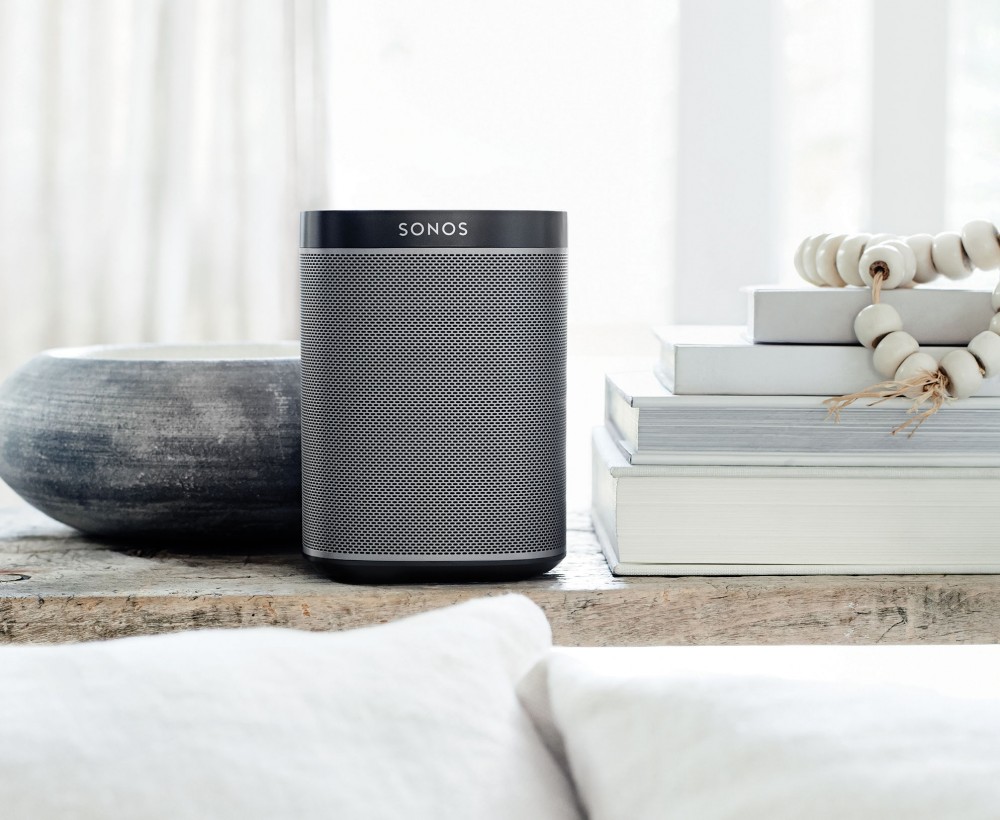 Versatile and Sexy – Sonos PLAY:3
Place it in the kitchen and let your favourite tunes inspire your cooking; base it in the dining room and let it set the mood of your dinner party; or use it as your own personal hi-fi system and set it up in your bedroom. Whether it's big or small sound you're after, the PLAY:3 is the ideal size for just about any room in the house.
Its sleek design means it won't look out of place on a bench, bookshelf or bedside table, and its impressive audio capabilities make it ideal for either soft and soothing background music or resounding, room-filling tunes.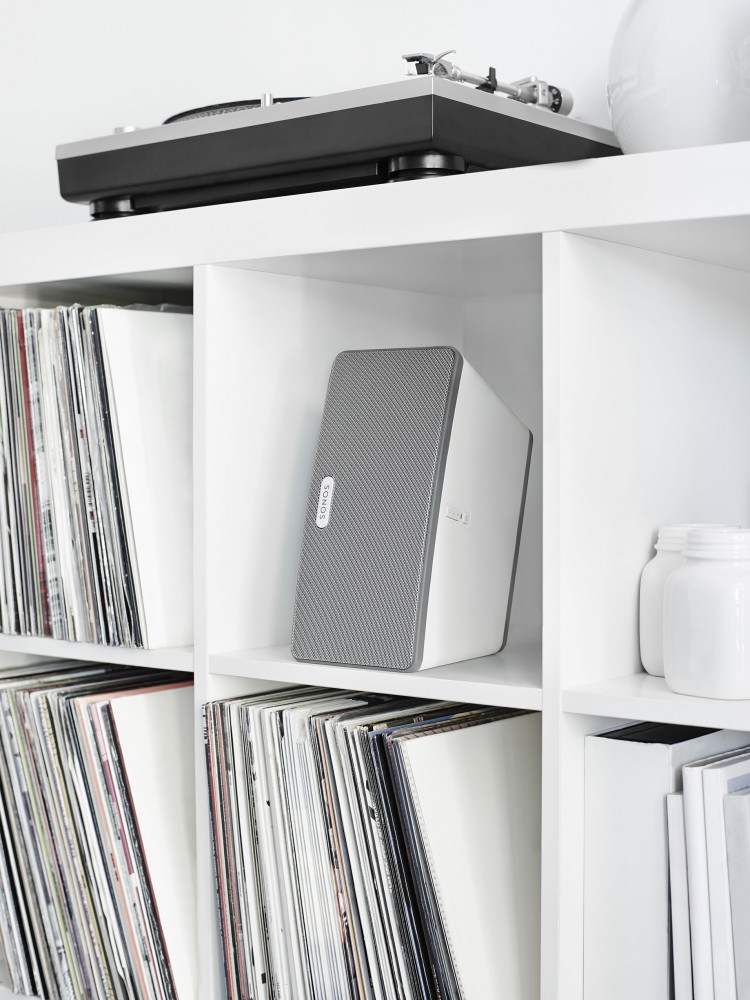 Big and Beautiful – Sonos PLAY:5
For pure, deep, vibrant sound, you can't go past the PLAY:5. This incredible speaker features six drivers with dedicated amplifiers for an amazing in-home music experience.
You can even turn two PLAY:5s into individual left and right channel speakers to create larger-than-life sound. Take it one step further and pair with a PLAYBAR and SUB for a wonderfully immersive home theatre experience.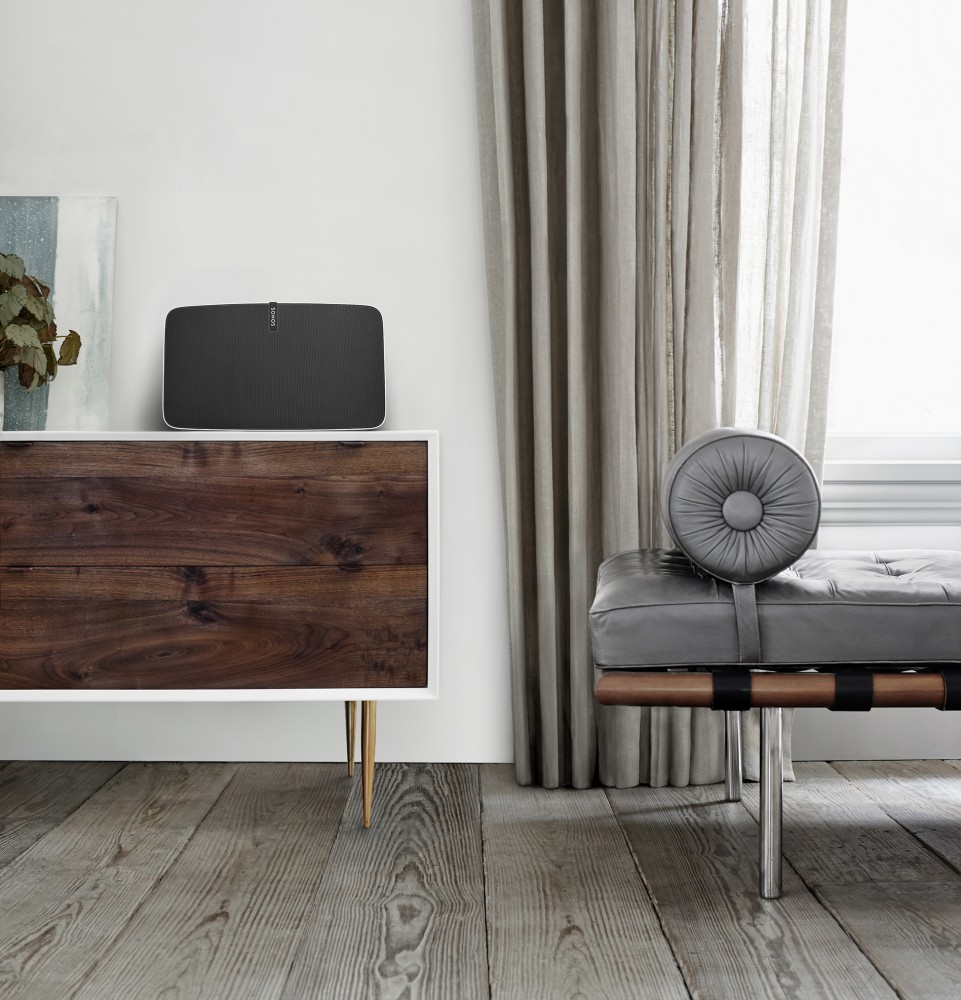 Home Theatre Goals – Sonos PLAYBAR
The ultimate solution for your very own home theatre system – the Sonos PLAYBAR.
Match it with your television to create a totally epic entertainment experience, whether you're watching the latest blockbuster or a music video.
Create a 3.1 or 5.1 channel home theatre system by combining the PLAYBAR with other Sonos speakers for the supreme at-home movie experience!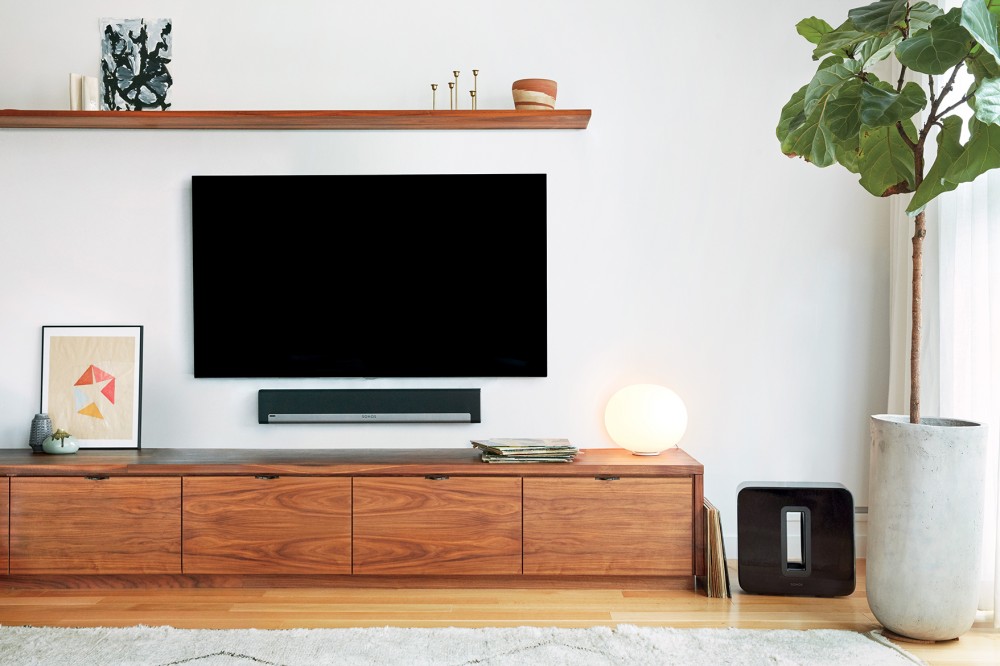 Heart-Pounding Bass – Sonos SUB
The Sonos SUB really is in a class all of its own. With deep, enveloping bass, this incredible speaker offers astonishing sound in a slick, modern design.
Two force-cancelling speaker drivers offer full-bodied bass without causing cabinet buzz, so you get all of the sound minus that annoying rattle.
With footy finals right around the corner, there has never been a better time to kit out your living room with a state-of-the-art Sonos home theatre system.
To find out more about how you can revamp your home with music, visit your local Harvey Norman store and check out the full Sonos range.
Start connecting today, and transform your home into an audiophile's paradise!