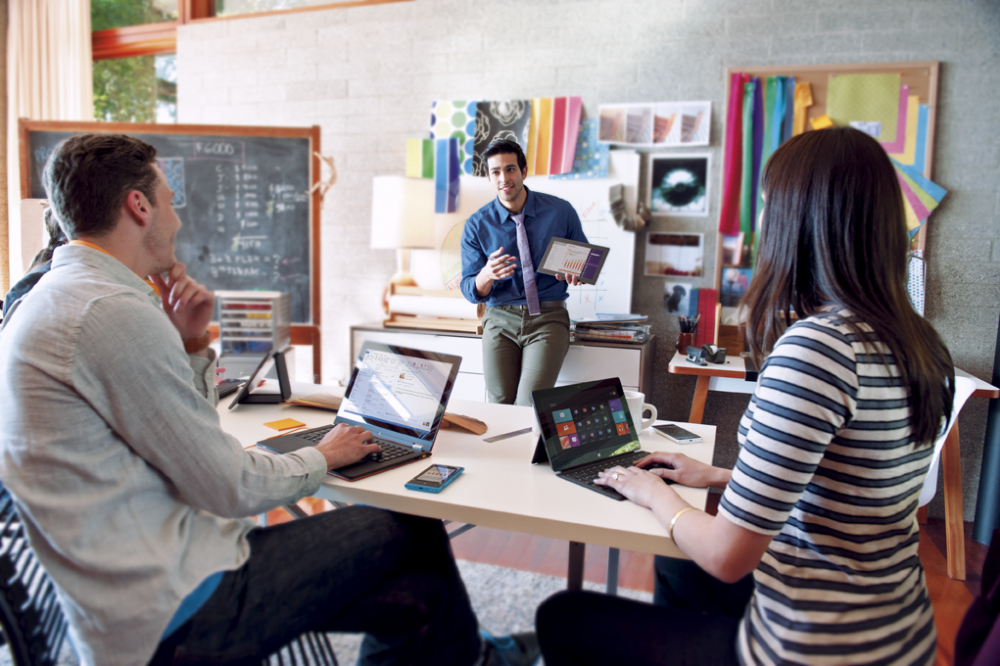 Upgrade and Make Things Happen with Windows 10
It's time to get excited and let your inner tech-head rejoice as Microsoft's Windows 10 has arrived! In great news for all computer users, Windows 10 takes all the existing features you know and love and makes them better, while also adding new dimensions that truly make it your partner in making things happen and being productive.
To make it super easy to upgrade to Windows 10 and experience the difference for yourself, you can upgrade to Windows 10 for free* when you purchase a Windows 8.1 device from Harvey Norman. Sound like a winning deal? Just follow these two simple steps:
Purchase a Windows 8.1 device from Harvey Norman – you can check out the range here
Go to www.windows.com/windows10upgrade and follow the easy upgrade instructions
Want to know what all the fuss is about? Here's a quick look at how Windows 10 compares to some previous versions of Windows: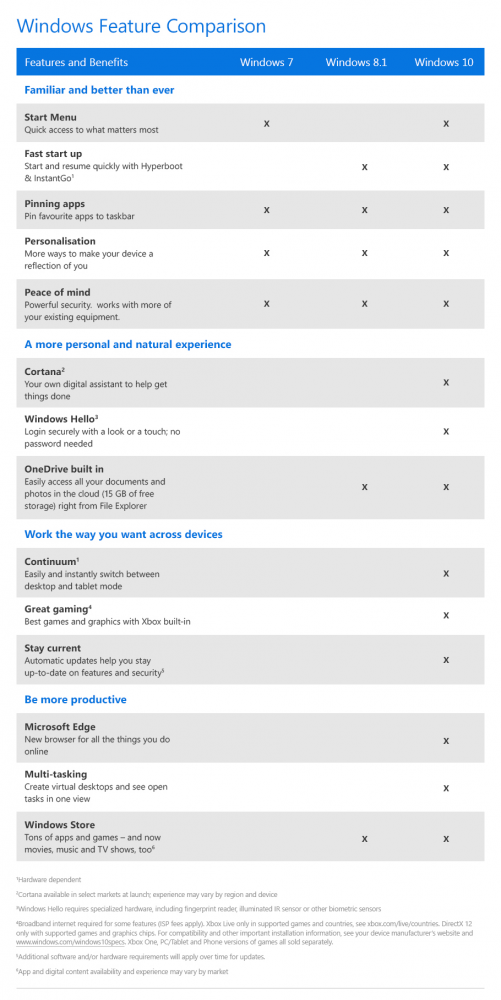 The Windows 10 Difference
Microsoft Windows 10 takes the familiar feel of the Windows system and makes it better than ever. Microsoft have brought back the famous Start menu and made it easier for you to expand and customise how you use it. A more streamlined and responsive structure makes the familiar more simple and much faster, while 'InstantGo' maintains your network connectivity even when you're in standby mode – allowing the system to update in the background and keep it ready to resume instantly. Windows 10 also balances your processor and memory resources so your apps and web browsers respond super-fast.
Want to customise the way you interact with Windows? Windows 10 gives you the options of voice, pen and gesture navigation so you can mould the entire experience to your personal style and needs.
The Start and Live tiles give you the 'at-a-glance' overview of all the things that matter to you, and Windows Hello gives you the option of adding hardware like fingerprint scanners and biometric sensors for extra security.
OneDrive Storage
Take your files with you wherever you go thanks to OneDrive. When you upgrade to Windows 10 you'll get 15GB of free OneDrive cloud storage, so you can keep all your favourite photos, important files and priority documents in the one place that you can access any time via an internet connection.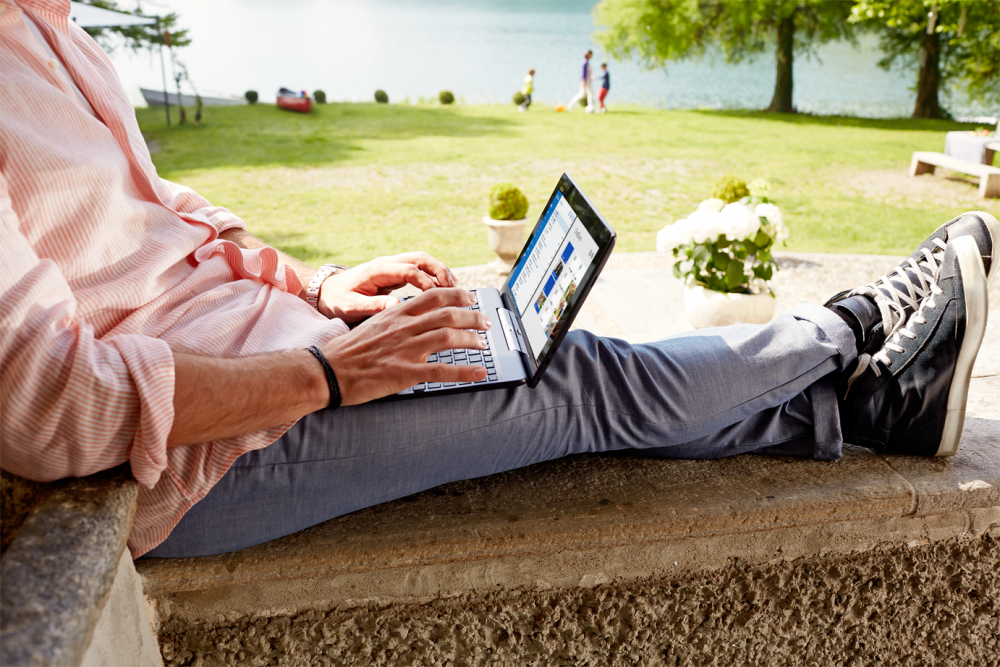 Built-In Apps
Windows 10 features a number of great built-in apps that work across all of your devices. Maps, Photos, Mail & Calendar, Music, Video, People and Messaging have got your essential functions covered, giving you all the practical functionality you want without needing to wait to download and install additional apps. Like to multitask? Windows 10 lets you snap up to four apps on the screen at once in a single view, and you can create new virtual desktops for grouping or extra space.
Get the Edge and Improve Your Productivity
Windows 10 features Microsoft Edge – the all-new web browser that has been built to provide a superior experience. Get things done quicker by writing directly on webpages and sharing your mark-ups; read your favourite blogs and news sites effortlessly without the distractions in 'Reading View'; and get personalised search recommendations in the address bar so you can find your online destination quicker than ever.
Works Across All Your Devices
Windows 10 ensures your apps both work and look great, whatever device you are using them on.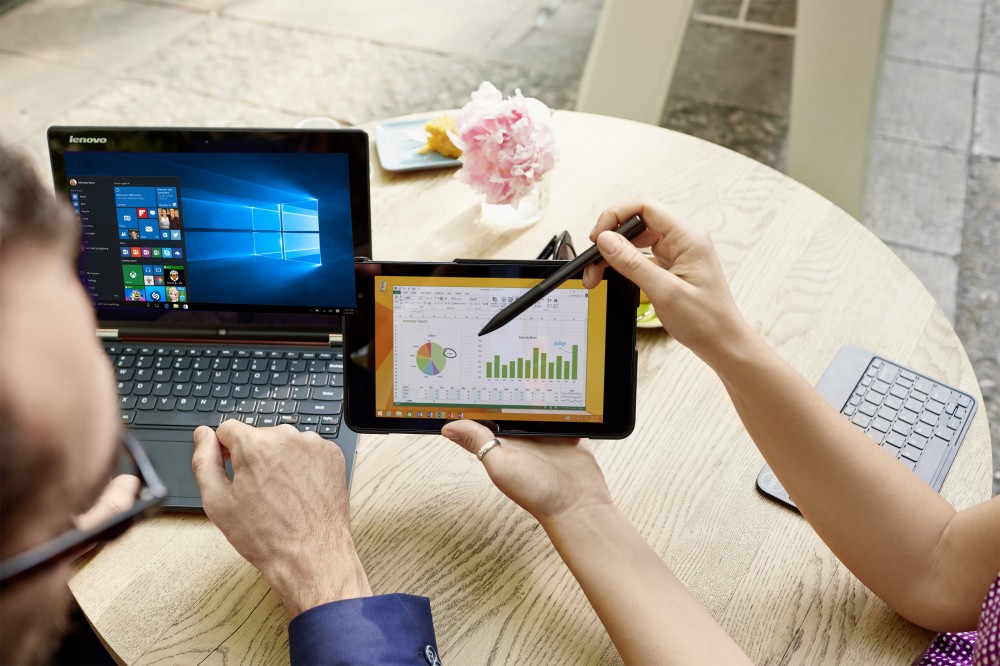 All-In-Ones
If your main machine for serious work and play is an all-in-one, then you'll love the new experience that Windows 10 can bring. With a range of hardware peripherals and the ability to customise your mode of interaction and navigation, you can experience a new dimension of flexibility and serious performance.
Laptops
It's that go-to device you take everywhere for business and play, and now with Windows 10 you get a faster, more secure and personal experience than ever. Boot-up and loading speeds are now quicker than ever, so whether you're in a client meeting, giving a presentation, working to a deadline or just drafting your next novel in the local cafe, Windows 10 will have you up and running in next to no time.
2-In-1s
For when you want the focus of a laptop and the freedom of a tablet in the same machine, a 2-in-1 is ideal – and Windows 10 has the flexibility to match whatever you want to do, letting you do your best work anywhere. Microsoft Edge really comes into its own with a 2-in-1 device, with the touchscreen allowing you to write directly on webpages so you can design, edit and share in a way that suits your creative process.
Free* Upgrade When You Purchase a Windows 8.1 Device at Harvey Norman
If you're as excited about Windows 10 as we are, then you'll want to grab this opportunity to both upgrade to a new computer and upgrade to Windows 10 for free*at the same time. With a huge range of Windows 8.1 products available at Harvey Norman (with everything from desktops and laptops, to tablets and 2-in-1s) you'll be sure to find the device you need to take things to the next level. Remember, this offer won't last forever, so get on board and get your free upgrade to Windows 10 now.
*This upgrade offer is for a full version of Windows 10. 3GB download required; standard data rates apply. To take advantage of this free offer, you must upgrade to Windows 10 within one year of availability. Once you upgrade, you have Windows 10 for free on that device. Windows 10 Upgrade Offer is valid for qualified Windows 7 and Windows 8.1 devices, including devices you already own. Some hardware/software requirements apply and feature availability may vary by device and market. Devices must be connected to the internet and have Windows Update enabled. Windows 7 SP1 and Windows 8.1 Update required. Some editions are excluded: Windows 7 Enterprise, Windows 8/8.1 Enterprise, and Windows RT/RT 8.1.