The photo shown above was taken by Sarah Cooper.
For those of you not in the know, the Intel Extreme Masters 2017 Grand Final was held over the weekend in Sydney. This was a pretty big deal for the gaming community, as the event has never been held in Australia before.
The Intel Extreme Masters (IEM) is a global gaming event that attracts massive audiences around the world every year. A circuit of tournaments are held all over the globe, with the best of the best going on to the finals.
And when I say best, I mean the absolute best. These hardcore, dedicated, pro gamers prove that to be in the top tier, you need to be serious about gaming.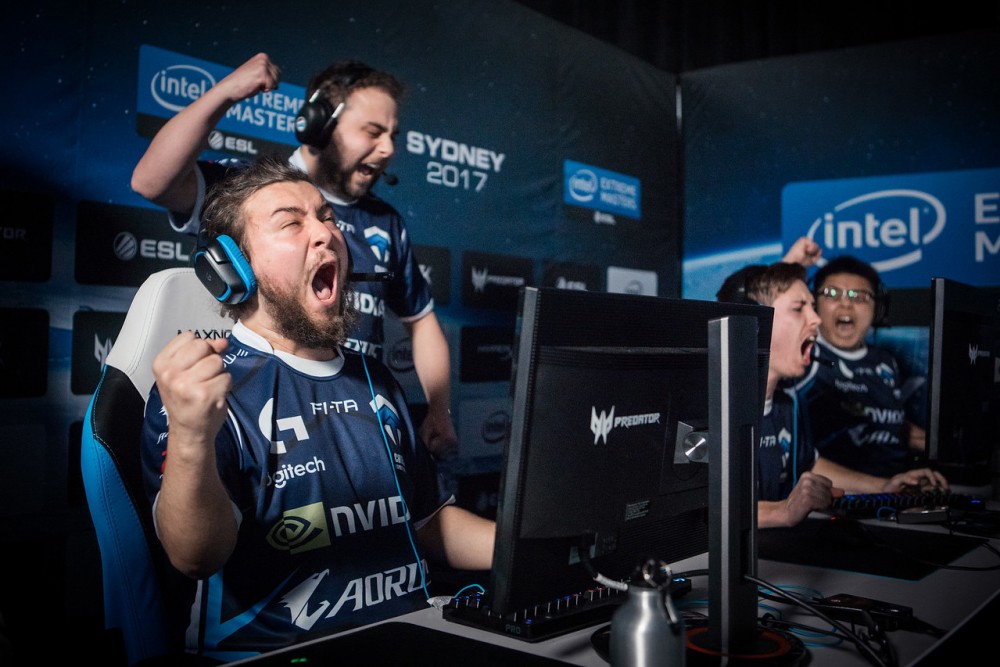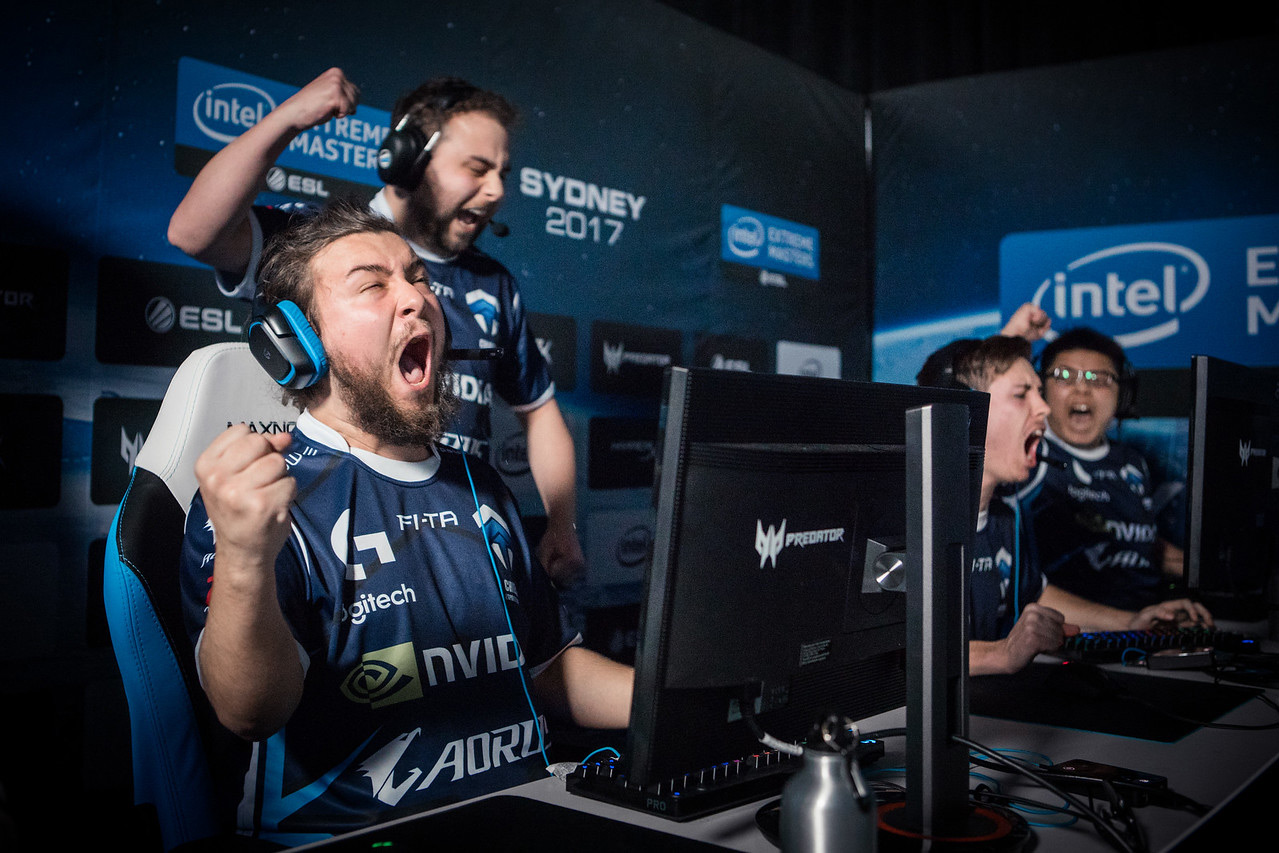 In the last decade or so, we've seen the popularity of eSports continue to rise. The guys and girls of the pro gaming scene may not seem like your traditional athletes, but these high-level competitors are veritable celebrities in the eSports pro circuit, with fans packing out the Qudos Bank Arena for a chance to watch these gaming giants play off against one another.
With world-famous superstar teams like SK Gaming, Renegades, FaZe Clan and Chiefs all competing for the $200,000USD prize, anticipation levels at the event were high.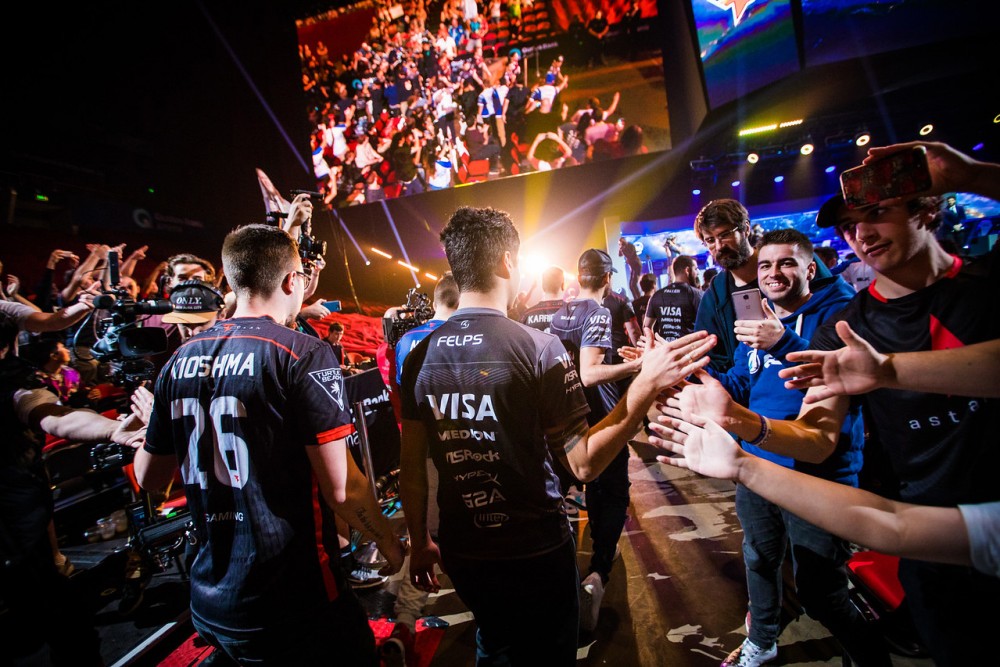 I was lucky enough to be invited down to the IEM to hang out with the Harvey Norman tech heads at the Games Hub stand. I also got the chance to chat with a few of the punters and ask them what they thought about Harvey Norman's range of gaming laptops, desktops and accessories.
I arrived at Qudos Bank Arena at 11am, not too long before the doors opened to welcome the crowds. After checking in, I met up with the awesome Harvey Norman Games Hub team.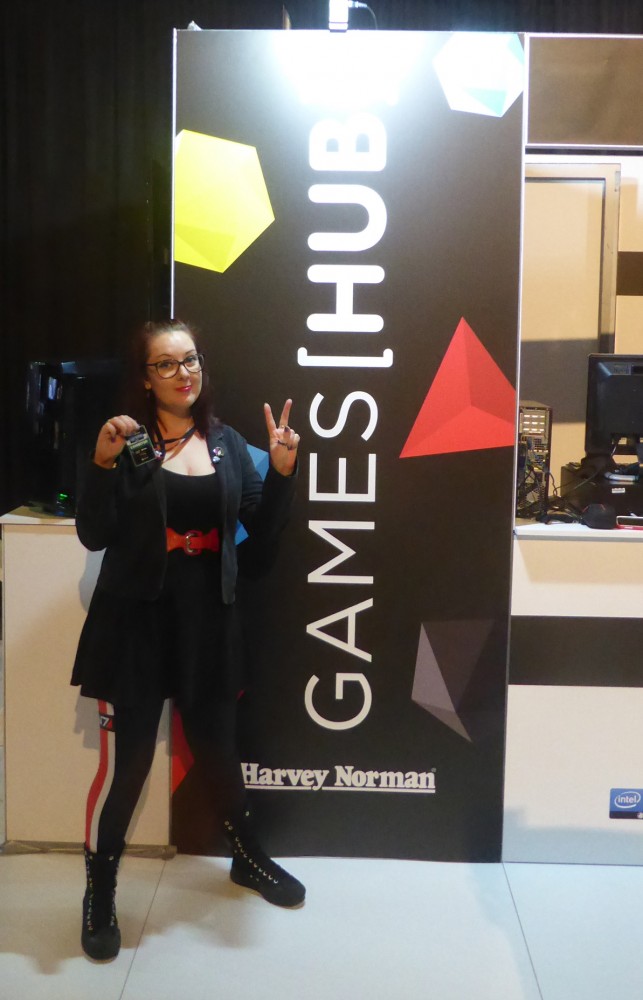 I was bursting full of curiosity, so before the crowds arrived en masse I took the opportunity to ask them a few questions about the loot we had on offer.
Sarmen, Games Hub team leader, was super helpful and incredibly excited about being at the event. He had already seen Day 1 through, and spoke about how surprised some people were to find that Harvey Norman did in fact sell such a range of gaming peripherals and devices.
"Being at an event like this puts Harvey Norman on the map. It lets hardcore gamers know that we are a one-stop gaming destination.
"We're letting people know about the huge range of gaming gear we stock, and with stores all over the country, Harvey Norman is an easily-accessible, competitive place for gamers to shop."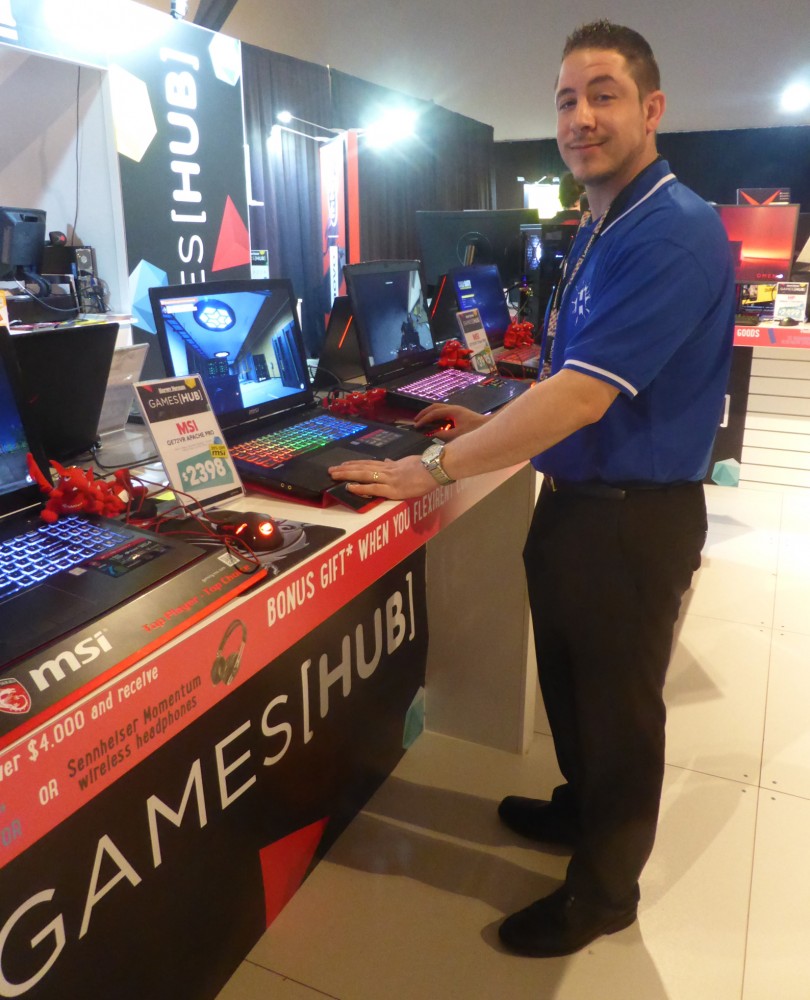 I was interested to know a little bit more about the huge range of the best graphics cards on offer at the stand, and Zac, Harvey Norman computers genius, was more than happy to tell me a little more about them.
"You need a minimum of 4GB graphics for most games. Our MSI NVIDIA GeForce graphics cards are very competitively priced. We sell everything from 1050 graphics cards right up to 1080Ti graphics cards. So if you're after an upgrade or even if you're building your own computer, chances are we've got what you need."
The crowds had begun to arrive, and it was my chance to talk one-on-one with some of the event's attendees and find out what they thought about the range of products on offer.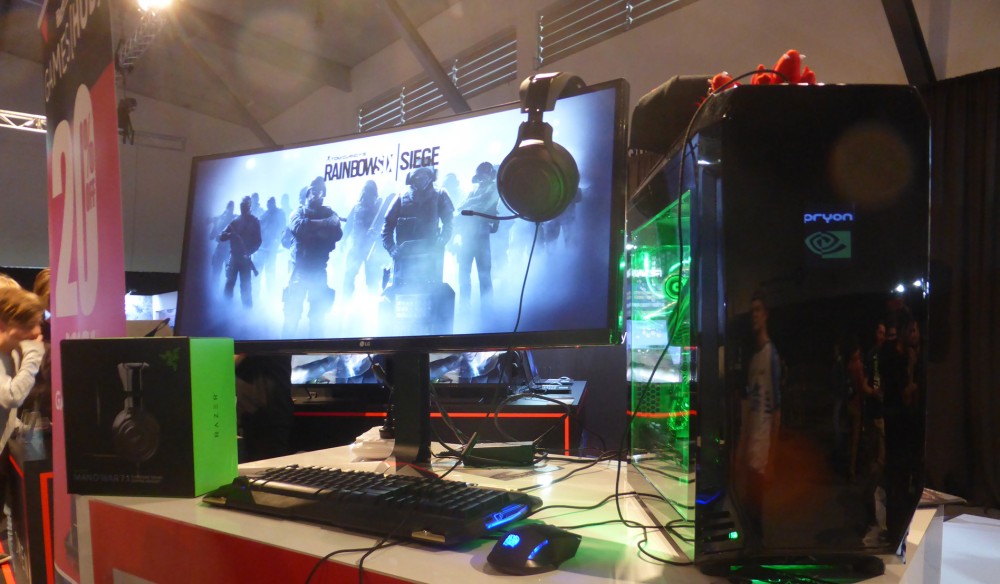 The first people I spoke to were Aidan and Jack, two self-confessed Razer fans who were checking out the range of gaming laptops, mice and headsets we had on display.
"Harvey Norman actually stock a huge range of products, but I guess they're not known as a gaming destination," said Aidan.
When asked if he'd shop at Harvey Norman, now that he knew that we stock Razer gaming accessories, Aidan replied, "Yeah, definitely. Razer gives you a better experience and gives you more of an edge."
I asked Jack what he thought about the curved monitors we had on display from Samsung and Predator.
"The bigger screen lets you see more of the game, which I reckon gives you an advantage over your enemies… Definitely worth it."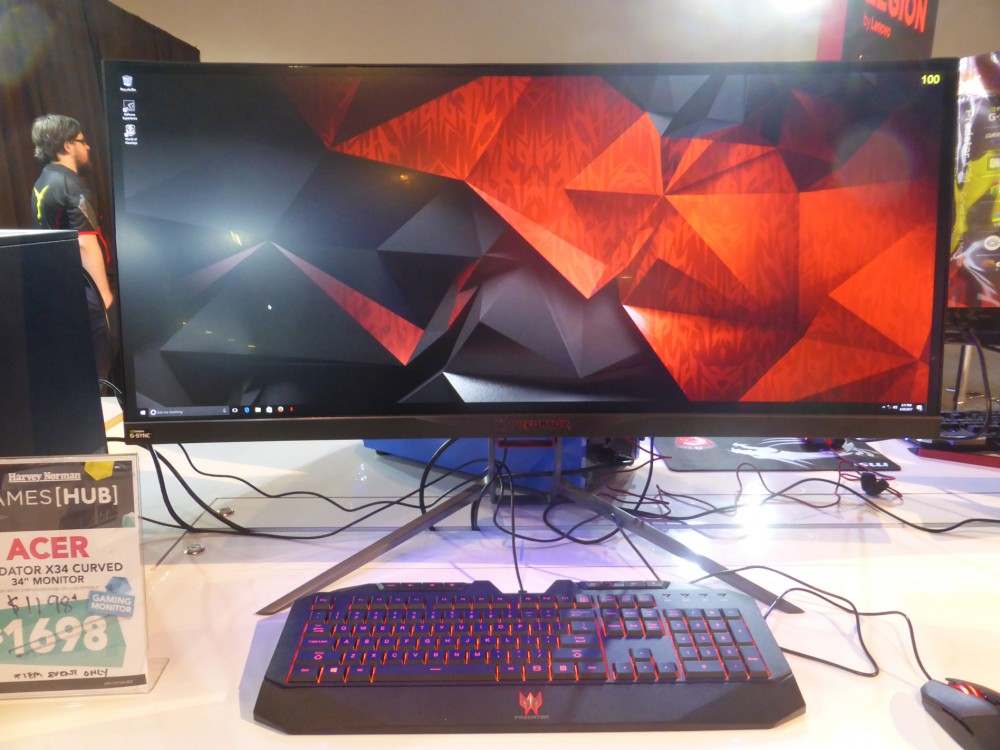 Next I spoke to Michael, who was in the process of having his finance approved on the Acer Predator G9-793-71K7.
"I was here yesterday and spoke to one of the guys about [this laptop]. I decided to buy it today… I really wanted something with 1070 graphics. Plus it looks pretty cool."
Michael told me that he played "everything", so the Predator was a great choice for him as it can easily handle just about anything.
I noticed Nick browsing the gaming accessories. I asked him what brand he preferred – Logitech or Razer?
"I'm a life-long Logitech fan. I'm actually looking for a new mouse at the moment."
When asked whether he was aware that Harvey Norman stocks Logitech gaming accessories, Nick responsed,  "Yes… I actually live in Maitland so if I need [new gaming gear] straight away it's good to know they stock everything I need."
After chatting to a few more of the attendees, I managed to sneak off and watch a few rounds of Counter-Strike.
I got to the arena just in time to see the match between Team Aus and Team UK kick off. Instead of 'The Ashes', this tournament was named 'The Caches'.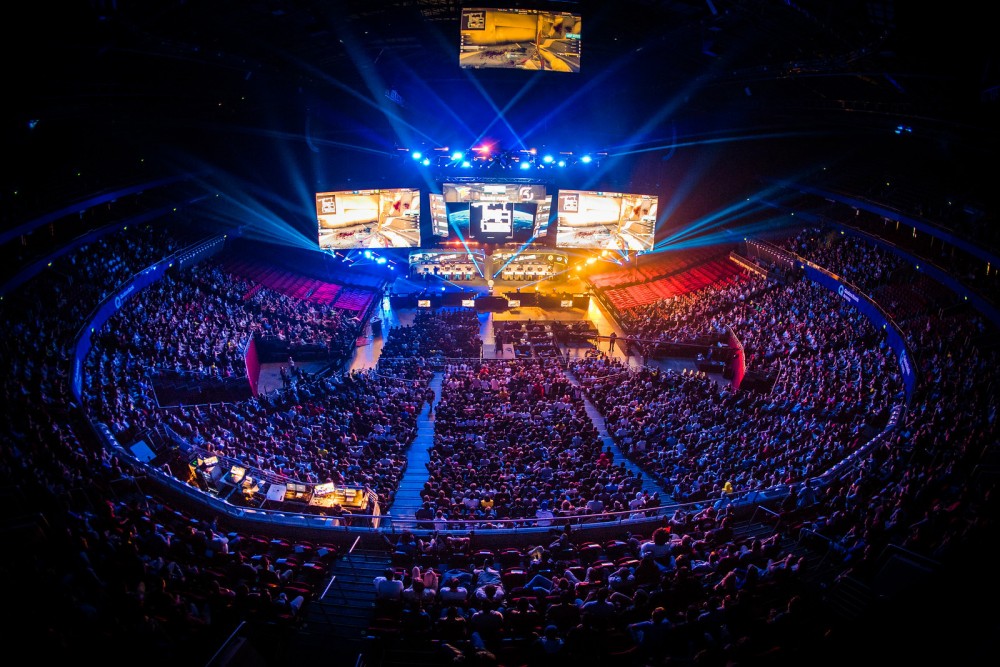 Team Aus was headed up by local legend SPUNJ, while Team UK was led by English hall-of-famer HenryG.
15 rounds made up the first half, with each team trying to eliminate the other. The rounds were as fast-paced and as intense as you'd expect from a roster of hardcore gamers, with the crowd eagerly watching every move on the big screen.
You may not think there'd be a lot of crowd participation from an eSports event, but you'd be wrong. The crowd cheered whenever one of the Aussies made a good play, and booed when the Brits managed to get in a kill shot. For my part, I sat glued to the big screen, cheering and chanting along with the rest of the crowd.
When I arrived back at the Games Hub, Adam excitedly told me that they'd just sold the first ever Lenovo Legion Y520-K7 and Y720-7V in Australia! Achievement unlocked!
My Top Gaming Picks from the Games Hub
FOR GAMERS ON THE GO
Gaming Laptops
Lenovo Legion Y520 Gaming Laptop.
Intel® Core™ i7 processor | 8GB RAM | 128GB SSD +1TB HDD | 4GB GTX 1050 Graphics | 15.6" screen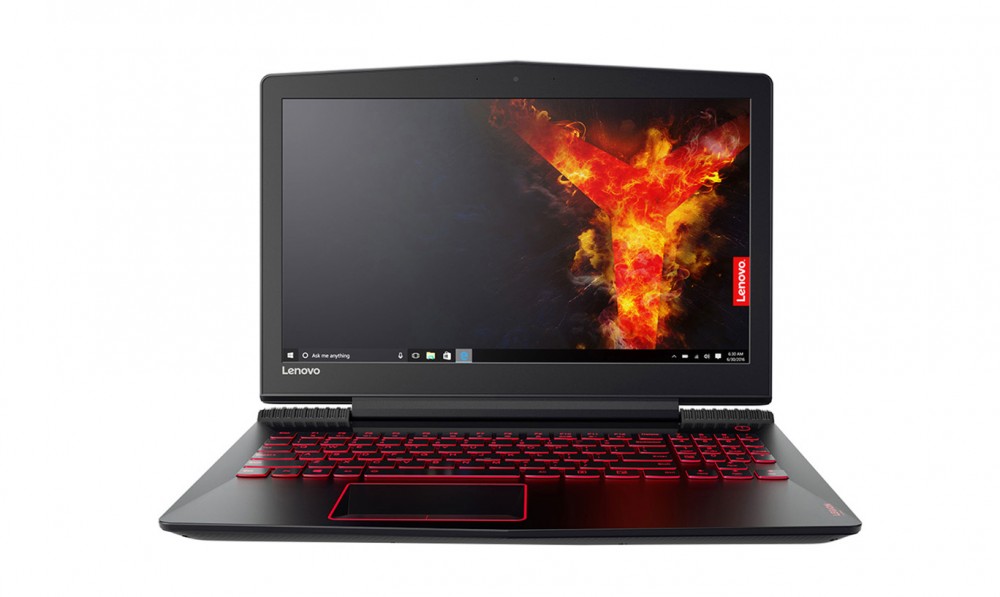 First up is the brand new Legion Laptop from Lenovo. This is a fantastic laptop for players who are looking to get in to serious gaming. It's light, portable, and offers great value for money with 4GB 1050 graphics and hybrid SSD and HDD storage. It also features Dolby Audio Premium for immersive sound.
Find out more here.
Standout feature: This is Zac's number one recommended entry-level gaming laptop. He reckons it's the perfect all-rounder for players who are starting to get serious.
Lenovo Legion Y720 Gaming Laptop.
Intel® Core™ i7 processor | 16GB RAM | 256GB SSD +1TB HDD | 6GB GTX 1060 Graphics | 15.6" screen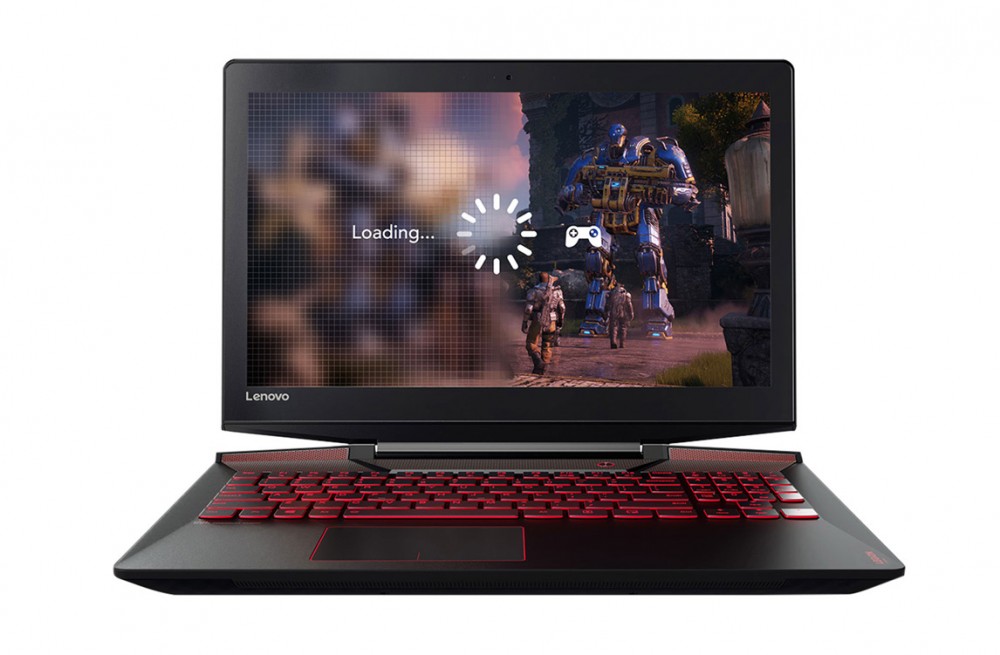 For players looking for a gaming laptop with a bit more bite, you can't go wrong with the Legion Y720. Featuring a fat 16GB RAM, huge hybrid storage and mind-blowing graphics, it's also the world's first Dolby Atmos® laptop, which makes for a truly immersive experience.
Standout feature: Zac reckons the intense Dolby Atmos® sound adds an extra layer of intensity to your gaming experience, bringing both games and movies to life.
Find out more here.
Asus ROG STRIX GL753 Gaming Laptop.
Intel® Core™ i7 processor | 16GB RAM | 256GB SSD +1TB HDD | 4GB GTX1050Ti Graphics | 17.3" screen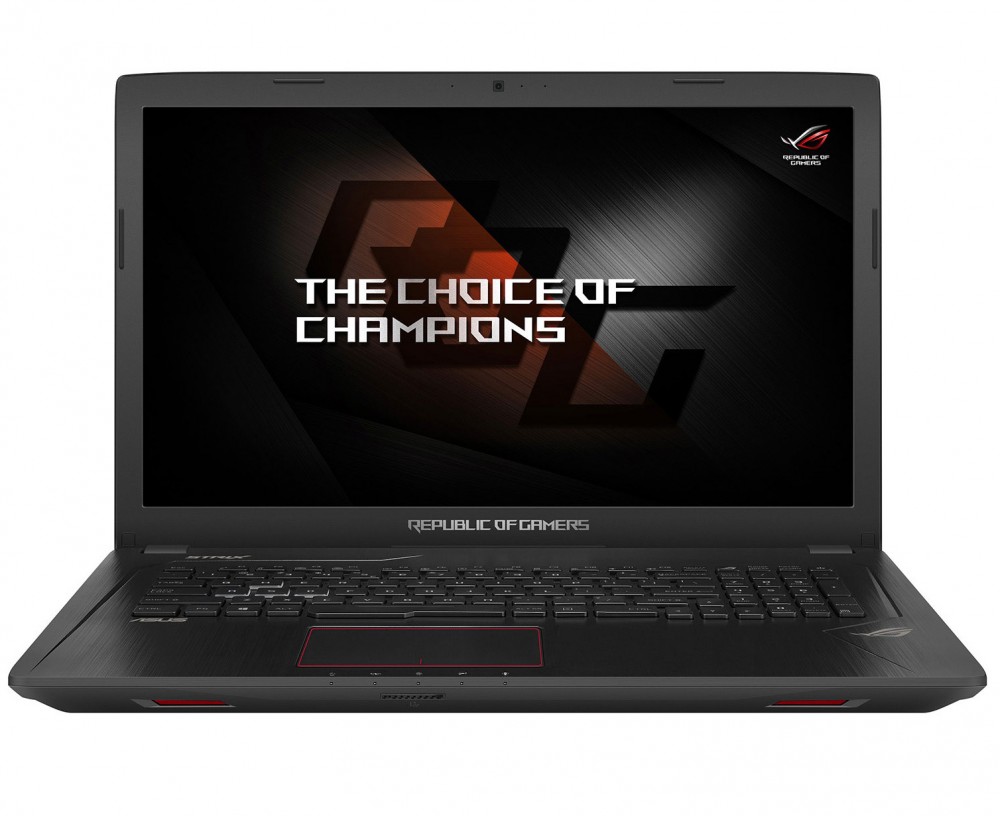 This is a great mid-range gaming laptop, packed with all the features you need and nothin' you don't. The RGB Aura keyboard allows for 4-zone customisation and features 2.5mm of travel distance, while the large storage size (hybrid SSD and HDD) means you won't be running out of space in a hurry.
Find out more here.
Standout feature: The GTX 1050Ti graphics combined with the Full HD wide view display offer awesome performance for the price.
MSI GT83VR Titan Gaming Laptop.
Intel® Core™ i7 processor | 32GB RAM | 256GB SSD +1TB HDD | 2 x 8GB GTX1070 Graphics | 18.4" screen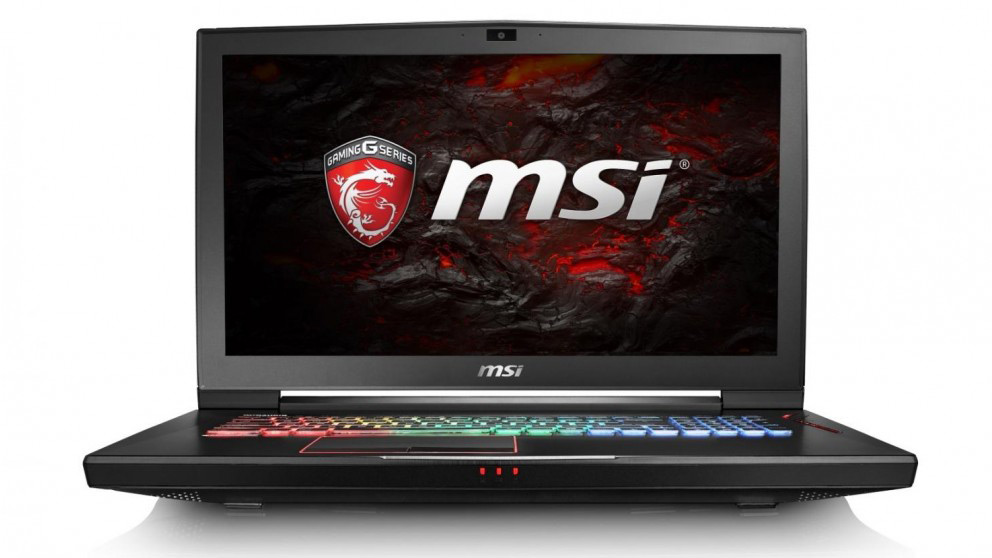 Last but definitely not least – the piece d'resistance of gaming laptops. Introducing the outrageously powerful MSI Titan.
Designed for high-pressure scenarios, this beefy gaming laptop will get you through mission after mission.
With a massive 32GB of RAM at your fingertips and larger than life graphics, this laptop will have no trouble handling whatever you throw at it. Combine this with an advanced three-fan cooling system and you've got one powerful, portable gaming machine.
Find out more here.
Standout feature: According to Cameron the MSI expert, the best feature of this supercharged device is the SLI graphics. 2 x 8GB graphics cards running in SLI configuration will give you the smoothest frames imaginable for a laptop. There's not a game on the market this baby can't handle.
POWER & PERFORMANCE
Gaming Desktops
Lenovo Ideacentre Y710 Cube Compact Gaming Desktop.
Intel® Core™ i7 processor | 8GB RAM | 2TB HDD | 8GB Radeon RX 480 Graphics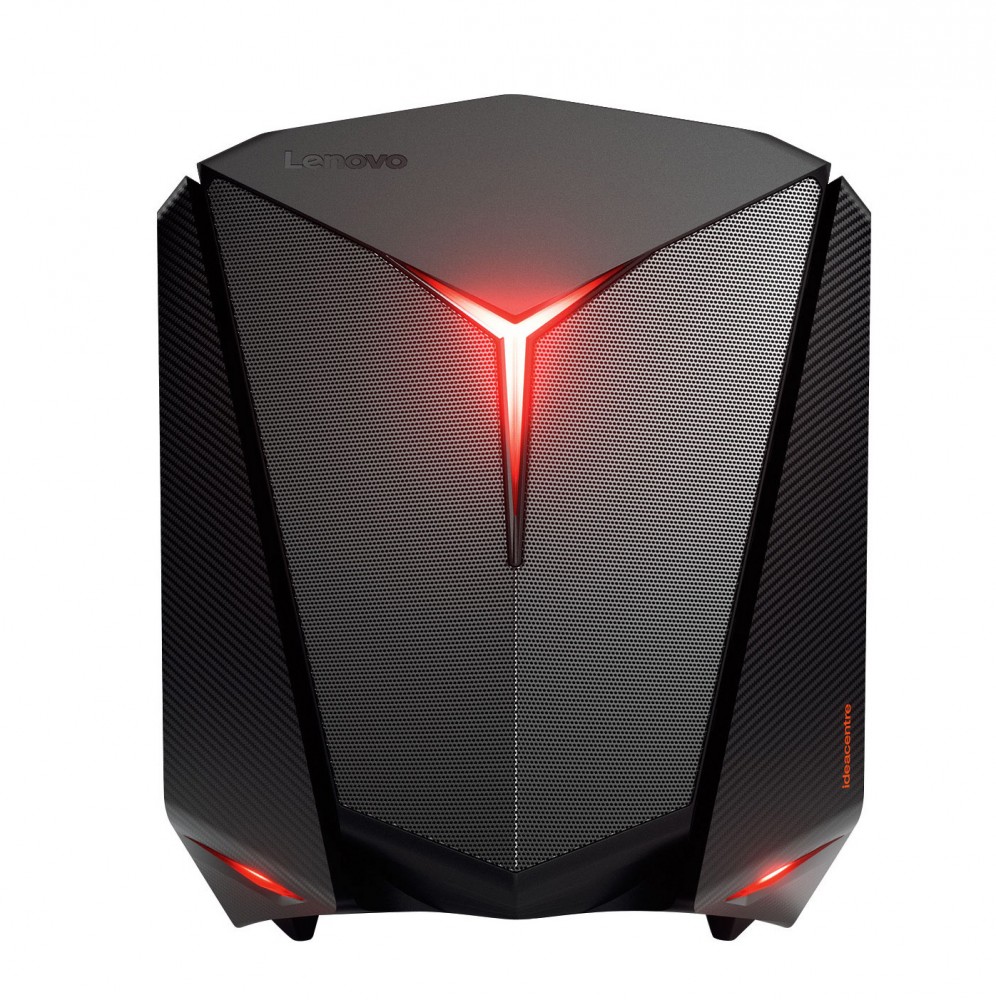 Packed full of features, the compact Cube gives you everything you need to grind your enemies into dust. Combining 8GB RAM with high quality AMD graphics means your games run smoother and look hotter. It also features four USB 3.0 ports for fast multiple connections.
Find out more here.
Standout feature: The tiny but mighty design means this compact machine can fit just about anywhere, but still delivers a powerful punch.
Intel® Core™ i7 processor | 16GB RAM | 256GB SSD +2TB HDD | 6GB GTX1060 Graphics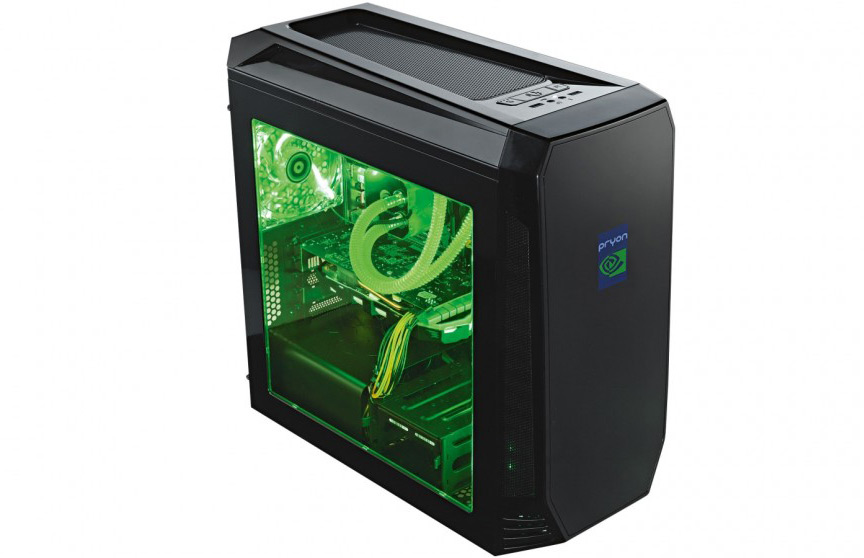 Pryon machines look cool; there's no denying that. All those flashing lights and whirring fan blades look like they mean business. But how do they measure up? With immersive 6GB graphics, a sweet liquid cooling system and a top of the range i7 processor, the Aegis-2 is engineered to make sure you get the most out of your gaming experience.
Find out more here.
Standout feature: Experience incredible performance and stunning visuals powered by the 6GB GTX 1060 Graphics card.
HP Omen X 900-071A Gaming Desktop.
Intel® Core™ i7 processor | 32GB RAM | 256GB SSD +2TB HDD | 2 x 8GB GTX1080 Graphics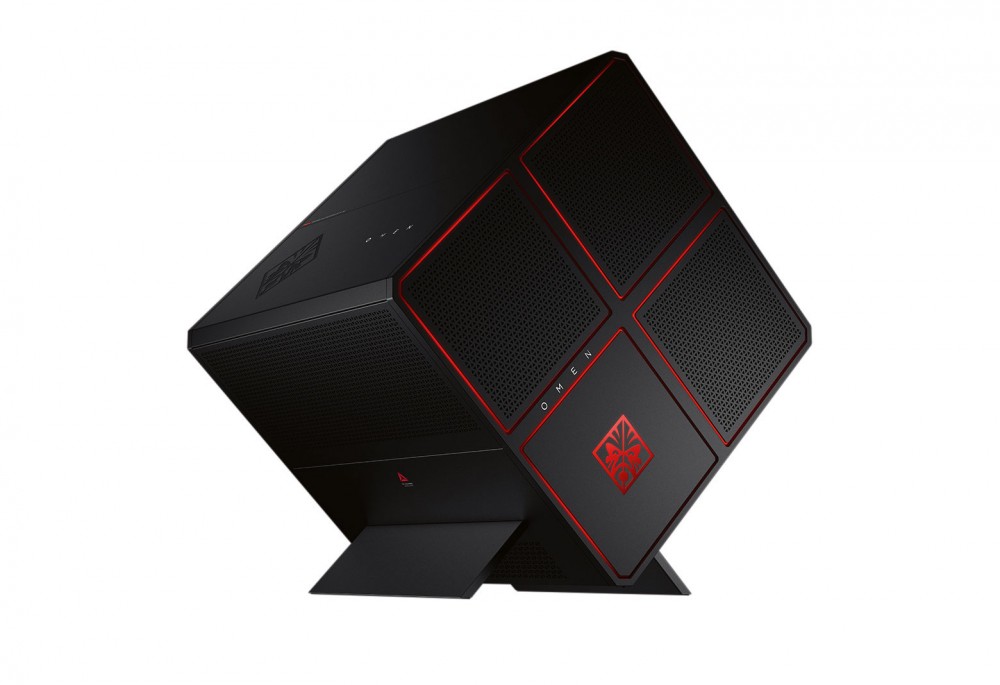 While the diamond design is not new, HP have really taken this idea and run with it. They have engineered a premium gaming desktop that is capable of keeping up with even the most intense gaming sesh, and which is also powerful enough to handle VR and 4K content like a boss.
I spoke to Igor at the HP stand on Sunday to get a little more info on this souped-up gaming desktop.
"The tri-chamber design separates the hot components into their own areas," explained Igor. "Then you have the two vents on top positioned for optimal airflow, with two fans and a liquid cooling system. All of this is designed to keep the machine cool under pressure.
"There are also four compartments for additional hard drives, giving you up to 12TB additional storage space."
Find out more here.
Standout feature: Yeah, you read that right. There's not one but two 8GB graphic cards loaded into this bad boy. Is it OP? You betcha. But once you get a taste of the power the Omen has to offer, nothing else will satisfy you ever again.
THE BIG PICTURE
Gaming Monitors
Samsung 24" Curved Gaming Monitor.
1920 x 1080 resolution | 2 x HDMI ports | 16:9 aspect ratio | Up to 144Hz refresh rates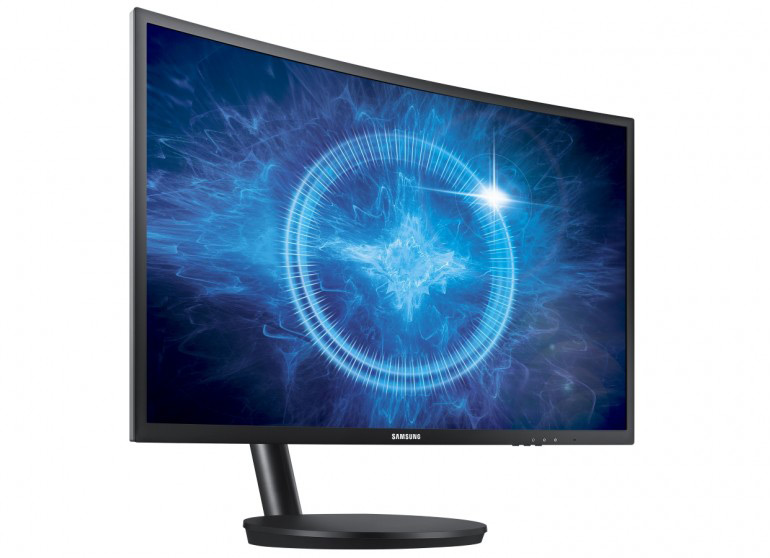 This is a great value, reliable monitor for gamers who want a more immersive experience and are looking to upgrade to a curved monitor.
It's the perfect size for most spaces, while offering the added benefit of a curved screen. With a high refresh rate, 1ms response time and Full HD display, it's perfect for gaming or watching movies.
Find out more here.
Standout feature: The super fast response time means there's next to no blur, offering a smoother gaming experience.
Acer Predator X34 Curved 34" Gaming Monitor.
3440 x1440 resolution | 2 x HDMI ports | 21:9 aspect ratio | Up to 100Hz refresh rates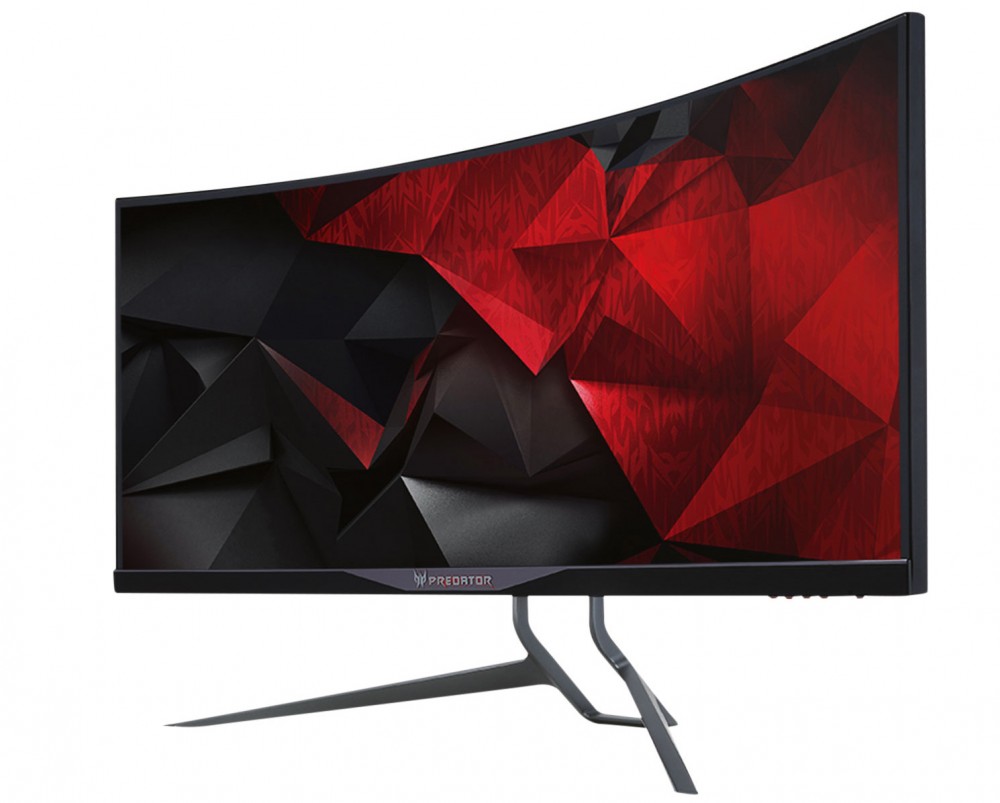 Size does matter, especially when we're talking curved monitors.
You won't understand just how massive the Acer Predator Curved Monitor is until you've seen it in the flesh. The amazing 21:9 aspect ratio means that you see more than someone with a 16:9 ratio. This feature, combined with the stunning resolution, adds a whole new level to the idea of immersive entertainment.
Find out more here.
Standout feature: "The NVIDIA® G-Sync™ chipset is able to 'talk' directly with the graphics card for a faster response time," says Adam, Harvey Norman tech guru and all-round nice guy.
IT'S DANGEROUS TO GO ALONE!
Gaming Accessories
Razer DeathAdder Chroma Gaming Mouse.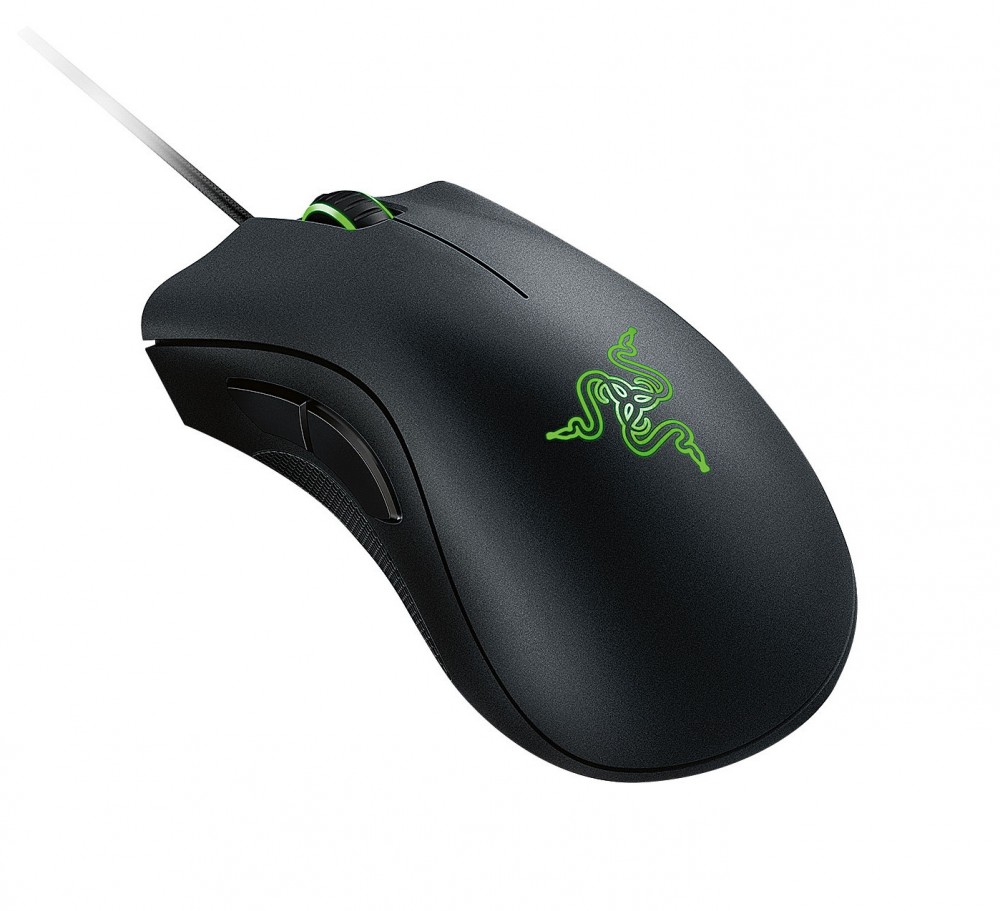 With an advanced 10,000dpi optical sensor, ergonomic design, optimised mechanical switches and customisable lighting, the DeathAdder offers the speed and response demanded by hardcore gamers.
Find out more here.
Logitech G933 Artemis Spectrum Wireless Gaming Headset.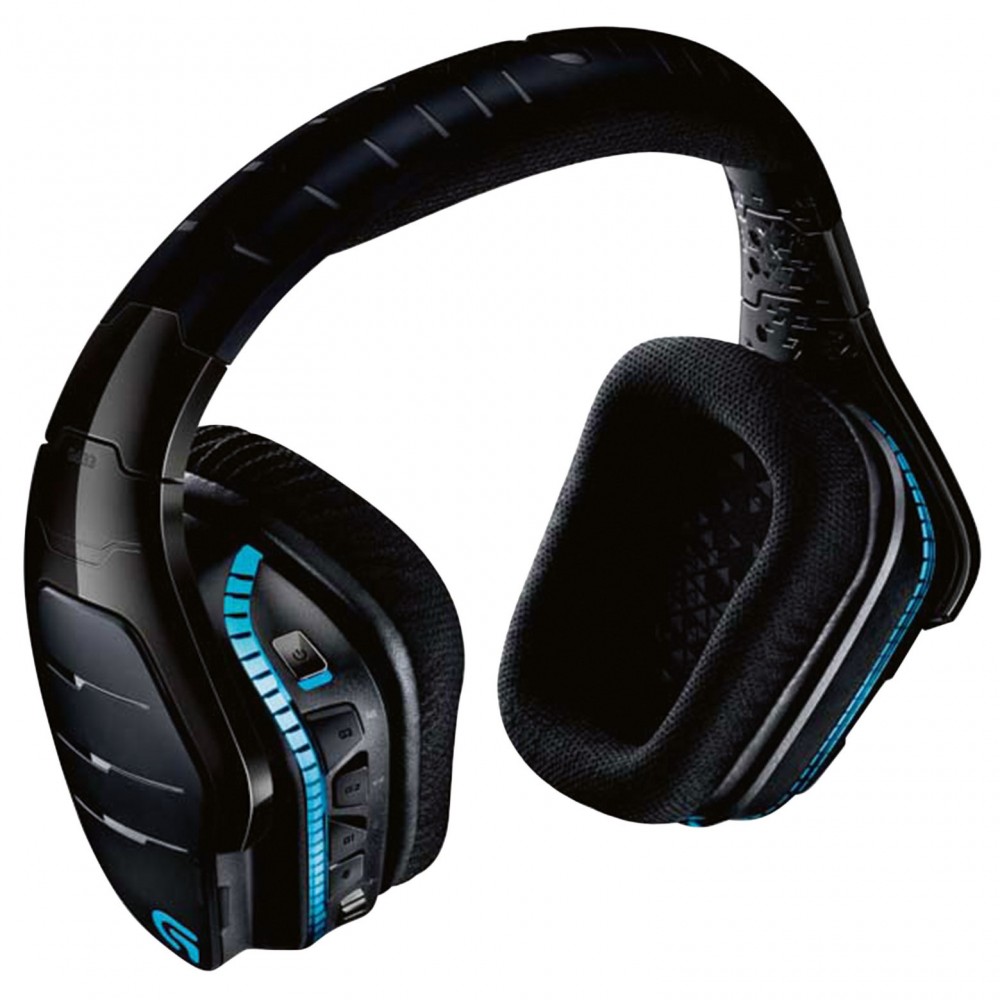 For unrivalled sound that will have you looking over your shoulder for enemies, you need the Artemis Wireless Gaming Headset.  With awesome 7.1-channel sound, wireless connectivity for total freedom, Pro-G audio drivers and a comfortable design optimised for long gaming sessions, this headset is a gamer's dream come true.
Find our more here.
Razer BlackWidow Chroma Gaming Keyboard.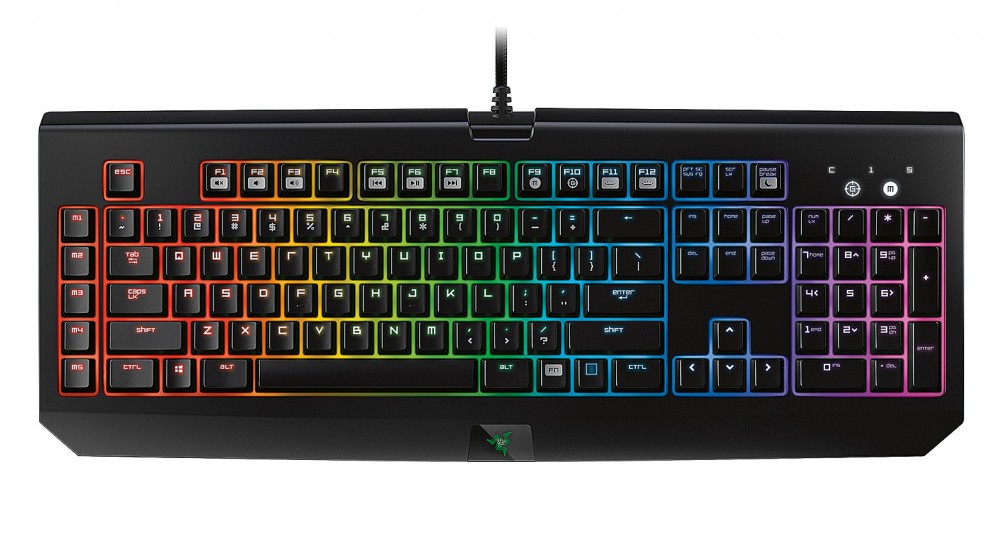 For the ultimate gaming experience, you need the ultimate gear – and the BlackWidow Gaming Keyboard is designed to deliver the best. The ultra-durable mechanical switches are highly responsive, tactile and durable, giving you a long keystroke lifespan (and capable of handling those less-than-stellar moments when you lose your cool and rage quit).
The customisable lighting options allow you to highlight particular keys for max efficiency, while also allowing you to customise your colours to match your personality.
Then there's the ergonomic wrist rest to top it all off, which ensures top-notch comfort for those all-nighter gaming sessions.
Find out more here.
Are you ready to start training for the next Intel Extreme Masters? If you answered with an earth-shattering YES, then get down to your local Harvey Norman store and check out our range of gaming gear. Our tech heads can help you find what you need, whether you're new to gaming or a veteran slayer. Otherwise, jump onto our website and shop our gaming accessories and devices online.
GG, everyone, GG.