Create photo albums online using your Facebook photos with printpix by Harvey Norman, starting at just $19.99 and conveniently delivered to you. Of course, having the right cameras for your needs and getting to know the functions are the first steps in taking great photos, as we'll see in the first instalment of the printpix Photography Series.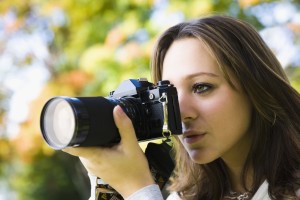 Choosing A Digital Camera For You
Depending on the type you choose, different cameras have different advantages:
Digital compact cameras are portable and can be used as point-and-shoot or with pre-set functions.
Interchangeable Lens Cameras (ILC) are 'all-in-one' devices that can take both still photos and video footage. They're versatile, with the ability to change lenses.
Handy Tips When Shopping For A Camera
Most quality digital cameras, both DSLR and compact, have settings that allow you full or partial manual control. Many cameras will have Manual, Automatic, Shutter priority and Aperture priority, as well as modes for sports photography, portraits and close-ups.
Look for a digital camera that lets you override the automatic settings. Being able to manually select the shutter speed, or increase or decrease the amount of exposure in the photograph, is a very important feature. Some digital compact cameras come with pre-determined settings that help, too.
Digital SLR cameras have almost instant reaction times, this delay (mostly in compact cameras) is called 'shutter lag' and it's a good idea to check the 'shutter lag' with any camera purchase. Work out how long it takes from pressing the button to actually taking the photograph because you may need to anticipate the shot if the camera is slow.
Just get out there and give it a go – with a bit of technique, imagination and luck you'll capture images that'll last a lifetime.