Almost all Interchangeable Lens Cameras (also known as "ILC") have the capability to record HD video and the quality is very good. In fact, it's outstanding for at least these two key reasons:
1) ILCs use large sensors, where the actual sensor size of an interchangeable lens camera is significantly larger than the average sub-$1000 video camera, typically 50-70 times larger when using an APS-C sensor in an ILC camera.
2) Even entry-level interchangeable lenses allow more light and, in return, deliver better quality video footage, especially when using fast f-stops of F2.8 or below on long lenses.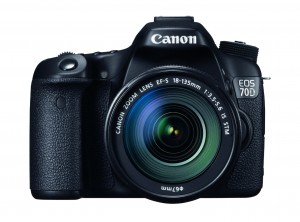 Another great benefit of shooting video on ILC is the ability to change lenses – shooting with dramatic depth of field is achievable even with a camera under $500. The video results are stunning – new focus systems like we are seeing from the new Canon 70D are impressive and designed to enhance ILC video capability. You can expect to see more developments from all ILC manufacturers around technology which will improve video shooting even further.
If you are considering a video camera for that next holiday or special occasion, it's worth considering an ILC upgrade. The end result will be better footage in an 'all-in-one' device that can replace the need for both video and still cameras, and at the same time improve your still photography.
For a great range of cameras, including Interchangeable Lens Cameras, visit your local Harvey Norman store or shop online.