For players and punters alike, State of Origin is arguably the pinnacle of the gladiatorial sport that is Rugby League. As New South Wales tackles Queensland in the annual, best-of-three representative series, the stage is set – state versus state, mate versus mate. It's tribalism in its footy form… and we love it!  
State of Origin is sensory overload for all involved: the sight of fans in waves of maroon and blue gear; the smell of hot chips, meat pies and beer wafting through the grand stands… Then there are the unmistakable sounds of the most anticipated contest in the football calendar.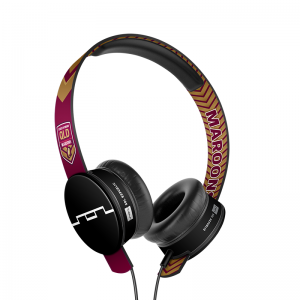 The soundtrack of SOO sounds infinitely better with SOL REPUBLIC Tracks headphones. Imagine listening to the TV broadcast through quality audio gear: the pierce of the referee's opening whistle; the roar of the parochial crowds, the "thump" of each crunching tackle… Whether you barrack for the Blues or make noise for the Maroons, now you can show your true colours with SOL REPUBLIC's range of Track State of Origin headphones for NSW Blues and QLD Maroons sold through Harvey Norman.
Some of the unmistakable sights and sounds of SOO over the ages include:
NSW enforcer Mark Geyer and QLD legend "The King" Wally Lewis going toe-to-toe before half-time in the second of the '91 Origin games – bring back the biff!   
The deafening silence of the Sydney crowd when the Maroons' Mark Coyne scored that "miracle try" in the last minute of Game 1 (1994) to snatch victory from the devastated New South Welshmen. 
Billy Moore's impassioned chant of "Queenslander!" while returning down the tunnel for the second half of Game 2 in the '95 series.  
Ex-NSW player and then-coach Tommy Raudonikis' infamous "cattle dog" call, which would spark his players to start all-in brawls with their QLD counterparts in the 1997 and '98 series. 
New South Wales' winningest coach, Phil Gould, making his stirring pre-game presentations from ground level on channel 9's television coverage.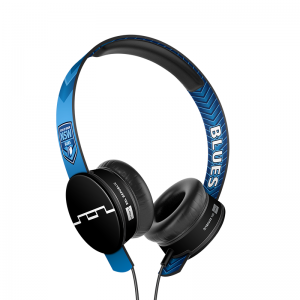 What's your favourite State of Origin moment? Whether you're a Blue or Maroon, be loud, be proud and fly your colours with SOL REPUBLIC Tracks State of Origin headphones.