Knafeh Bakery is the small family business success story on everybody's lips. From a single Sydney shipping container, 'Bearded Baker' brothers Ameer and Joey El-Issa have expanded the mobile Middle Eastern dessert extravaganza into Melbourne and are currently recruiting bakers in New York. Their growing business relies on fast, flexible technology to flourish, and Modern PC is their mobile work hub of choice.
This sweet success story began just over three years ago in the El-Issa family restaurant.
"Hospitality was a big part of our upbringing," says Ameer El-Issa. "That love for food and people."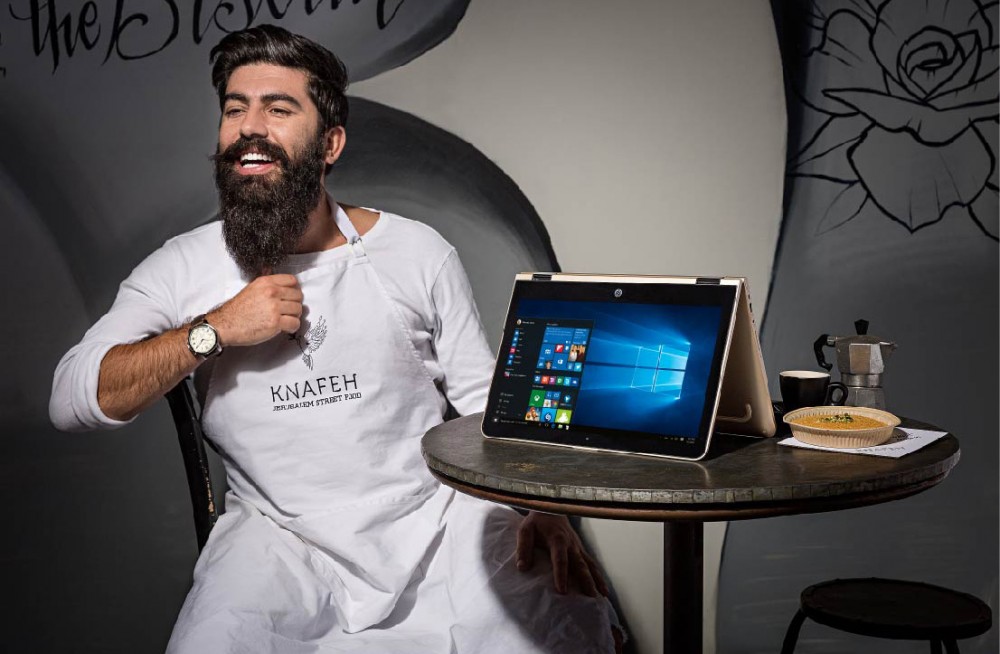 Ameer and his mum wanted to incorporate the Middle Eastern dessert knafeh into the menu, so they started food testing in their restaurant. Traditionally, Knafeh is made from cheese, soaked in a sugar syrup and topped with semolina flour or thin vermicelli-type noodle strands.
"Traditional knafeh is quite a heavy, intense dessert," says Ameer. "The knafeh that we grew up on, my mum's, is a lighter and creamier interpretation."
The Knafeh Bakery's extremely popular version is much lighter in texture and the sugar syrup is flavoured with a hint of rose water, and the topping is lightly crusted and decorated with crushed pistachios.
Once the recipe was perfected, they rolled out their knafeh at the family café.
"It became an instant hit."
Soon, people were coming to the restaurant just for the knafeh and ordering it as a takeaway item.
"Things started escalating to the point where it was slowing the restaurant down."
That was when Ameer had the idea of taking the rampantly popular dessert solo. His background in architecture gave him the inspiration to look at shipping containers as a blank canvas, and he decided to take one to the next level, coming up with a design to turn the container into a mobile bakery.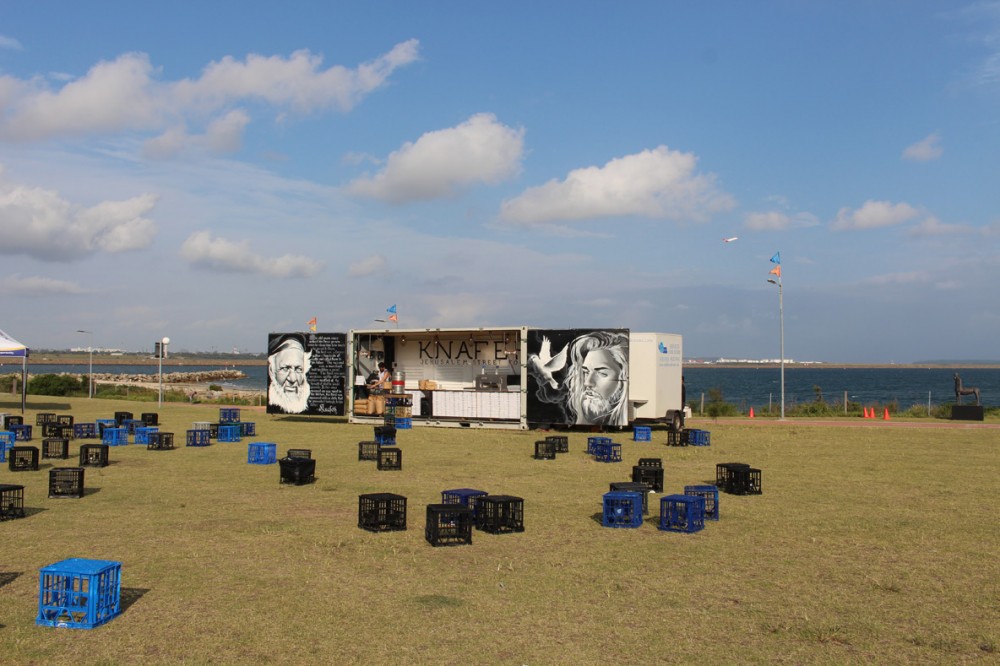 "I said, hey, listen, I bought a shipping container, and they thought I was mad," says Ameer. "I said just chill – I'm going to turn it into this bakery!"
His siblings, and operations manager Carrie, got on board, and in just a few short years their travelling shipping container Knafeh Bakery has exploded in popularity with foodies, dessert connoisseurs and adventurous eaters, not to mention young couples and families looking for an exciting dining experience without the heavy price tag.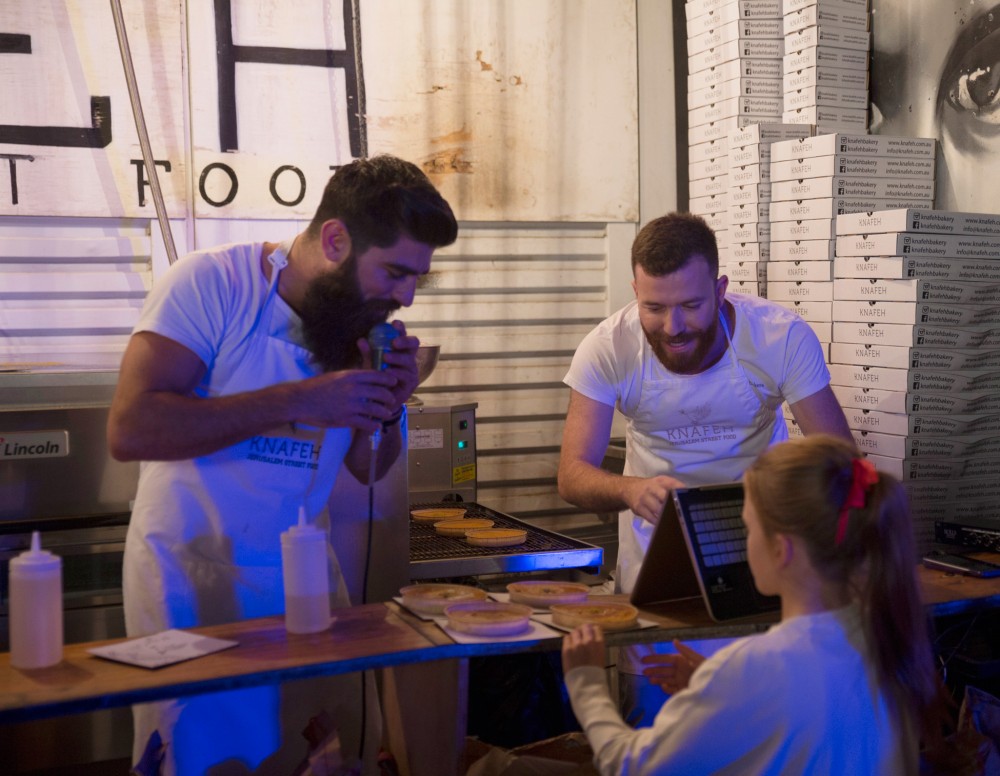 Knafeh Bakery is more than just a food truck. It's an experience. The El-Issa family pays homage to their Palestinian roots with the 'Jerusalem street food' aesthetic. Arabic music plays from speakers attached on top of the shipping container. Customers can see the knafeh being prepared, and when their name is called to pick up their order; there is singing, dancing and a warm welcome that makes each customer feel special. The bakers sometimes play instruments and entertain the crowds. The atmosphere is always fun, festive and inviting.
"Everything is always on the go. Having access to everything all the time is really essential."
As a mobile business, their car is their office. Access to important council documentation, timesheets, staff details, marketing material, stock ordering sheets, calendars and schedules are all kept online or on their laptop and mobile devices. They need hardware that can deliver results without fail – like Modern PC.
"We're always on the road," says Ameer, "And it's become this big logistical operation. Everything that we've created from a systems and operations perspective, it's got to be mobile. Everything is always on the go. Having access to everything all the time is really essential."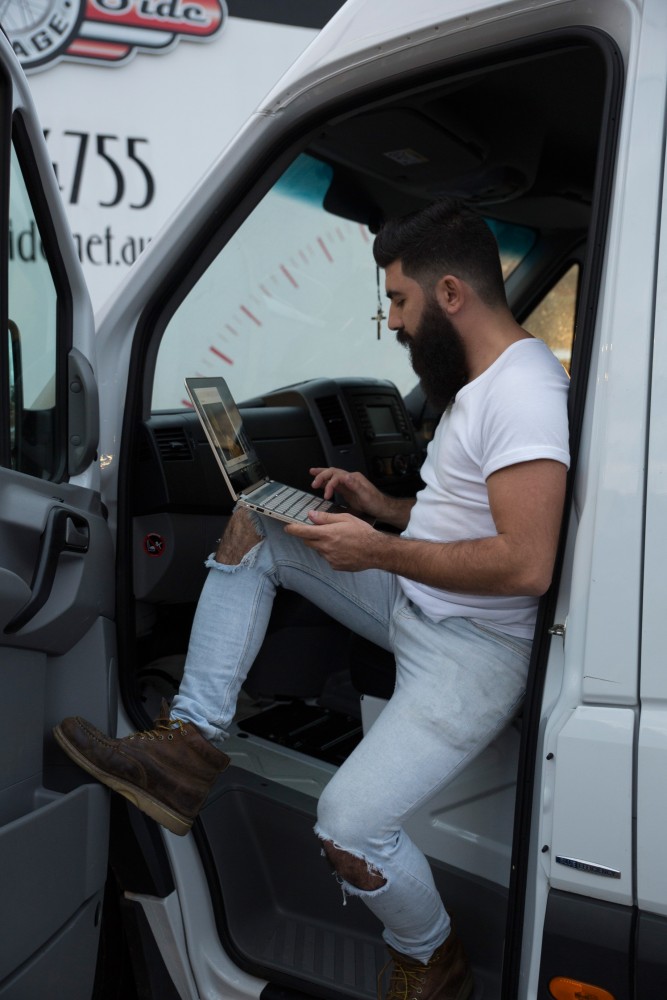 Modern PCs are thin, lightweight and high performing, with the latest Intel® 7th gen processors and solid state drives. Their all-day battery life* is perfect for work, play and on-the-go.
"Battery life is very important to us because we can't afford to have anything just die on us before service," says Ameer. "I don't take breaks during the day, so why should my computer?"
Ameer also loves the versatile convertible functionality of his Modern PC laptop.
"I'm very hands-on and I wasn't a big fan of a traditional keyboard," he says. "The touchscreen comes in really handy, especially during service."
"I don't take breaks during the day, so why should my computer?"
Ameer relies on his HP Pavilion x360 Modern PC for more than logistics – he loves to share sweet tunes while he's dishing out delectable knafeh.
"Music is a big part of our culture," he says.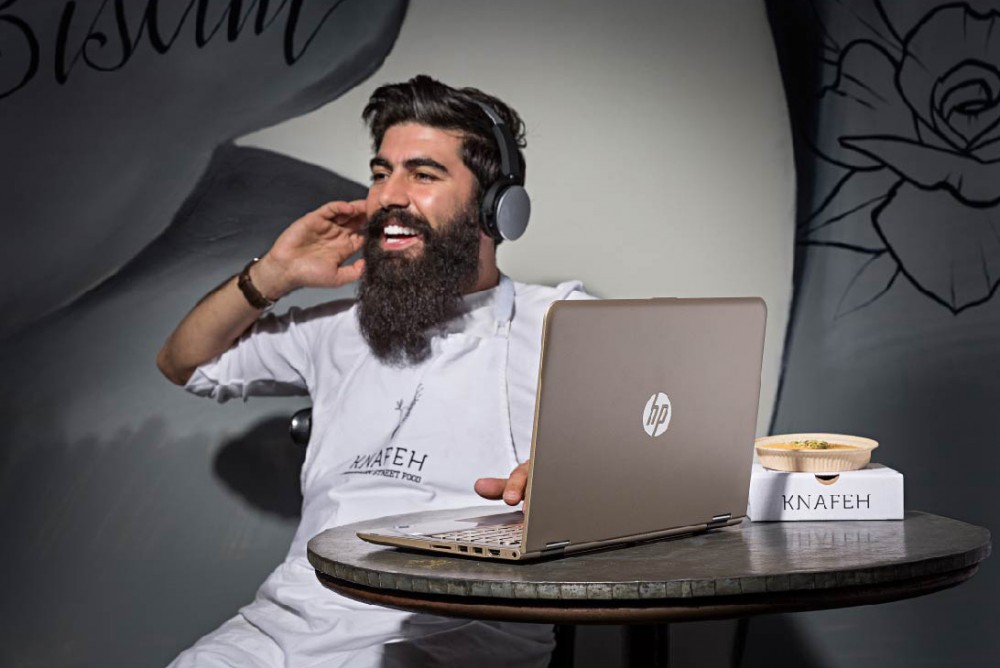 The Bearded Bakers draw in the crowds with their energy and charisma, and love connecting with people both at the bakery and on social media.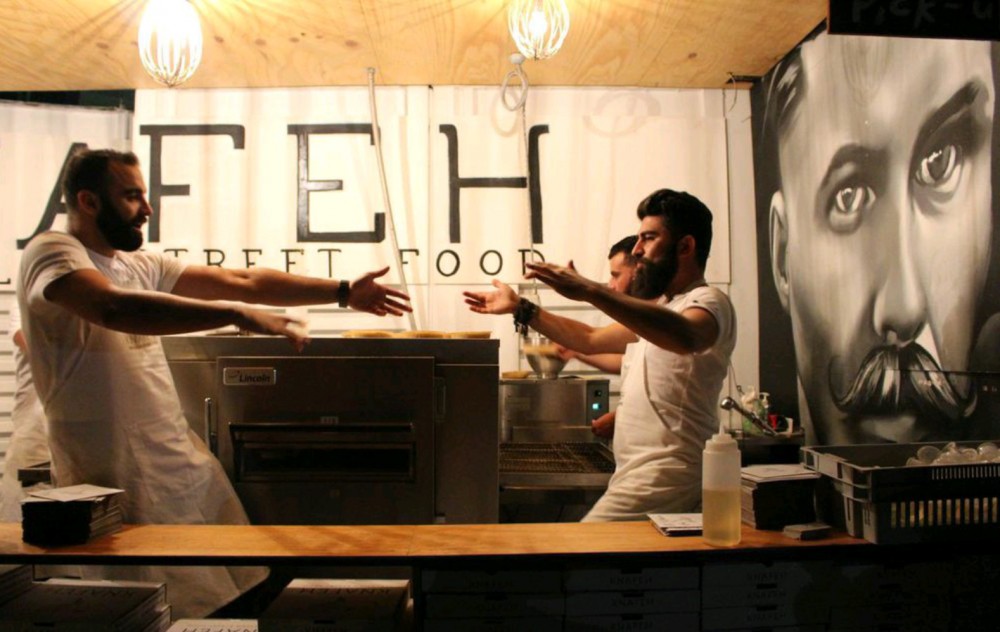 "We don't just sell knafeh, we sell an experience. We get down and dance with people, half the time we're up on the bar putting on a show."
With so many aspects of his business to juggle throughout the day, Ameer loves having a Modern PC laptop as flexible as his workflow.
"This thing is really cool," he enthuses. "It's light, it's versatile. We run our music and our microphones off it as well our social media."
With growing crowds in Sydney and Melbourne and a New York Knafeh Bakery opening soon, Ameer's Modern PC will be part of the street food wonderland for a long while to come.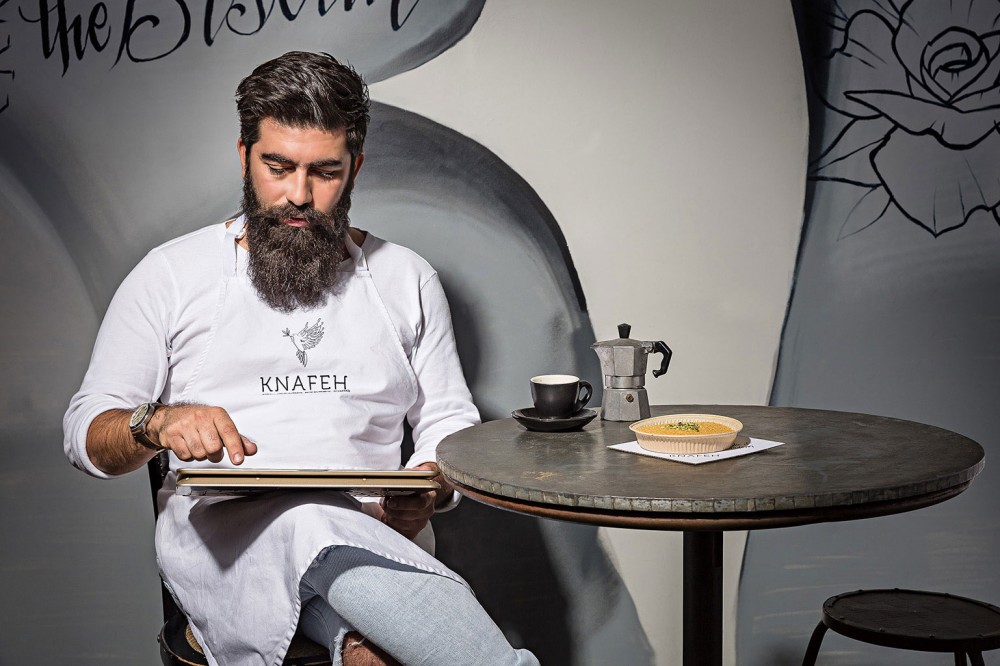 Could your dream use a flexible, lightweight and high-performing convertible laptop? Whether you prefer HP, Lenovo, ASUS or Acer devices, there's a whole range of options to suit your needs at Harvey Norman.
Head down to your local Harvey Norman store or shop online today.
*All day battery life is dependent upon usage.