No other sport evokes passion and pathos in players, pundits and punters like "the world game".
Summing up the emotion perfectly, legendary Liverpool FC coach Bill Shankly once stated: "Some people think football is a matter of life and death. I assure you, it's much more serious than that."
The game itself appeals to the purists, having undergone relatively minor rule changes on the pitch over the years. Outside those white lines, however, technological advancements in player performance tracking devices and coaching aids continue to evolve. It's technology — such as the Modern PC — that's now available to everyone thanks to Harvey Norman. Progress at the professional level is having a trickledown effect, with amateurs adopting similar methods both locally and abroad.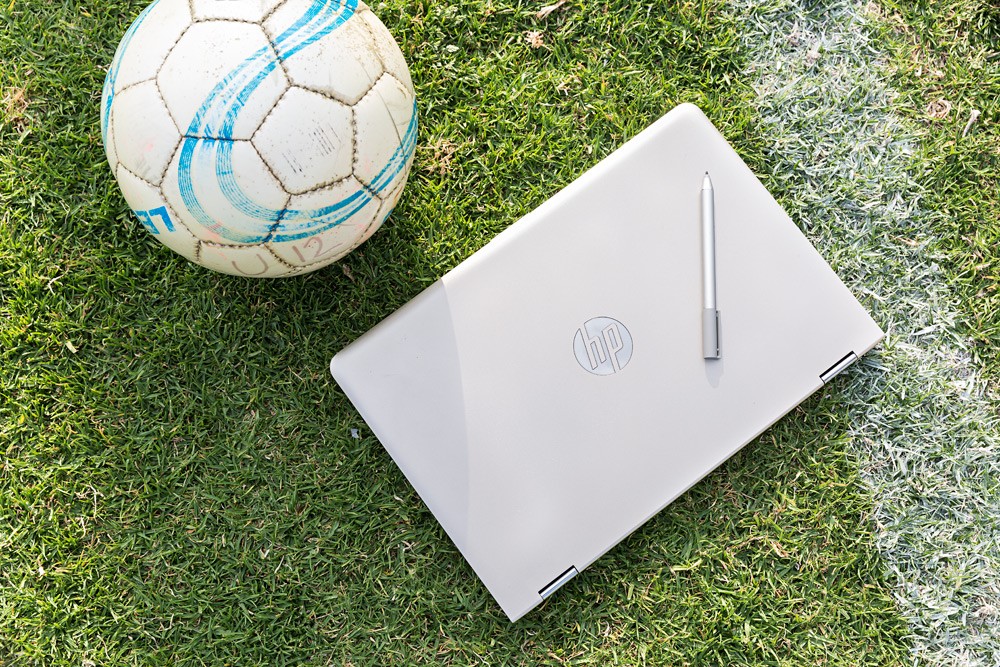 One such home-grown group is Parramatta FC, an elite-level team that's part of the Granville & Districts Soccer Football Association. It was founded as the Melita Eagles in 1956 by Maltese migrants, giving it a proud history and making it one of the oldest soccer clubs in Australia. In its guise as the Parramatta Eagles, the organisation won two premierships in the National Soccer League (the predecessor to the Hyundai A-League) in 1990-91 and 1993-94. Today, Parra FC competes in the National Premier Leagues NSW.
Ben Harris is the coach of the club's Under 12s team, which plays in the Skill Acquisition Program (SAP) run by Football NSW. He's coached most of these kids since nine years of age and has nothing but praise for his group of rising stars.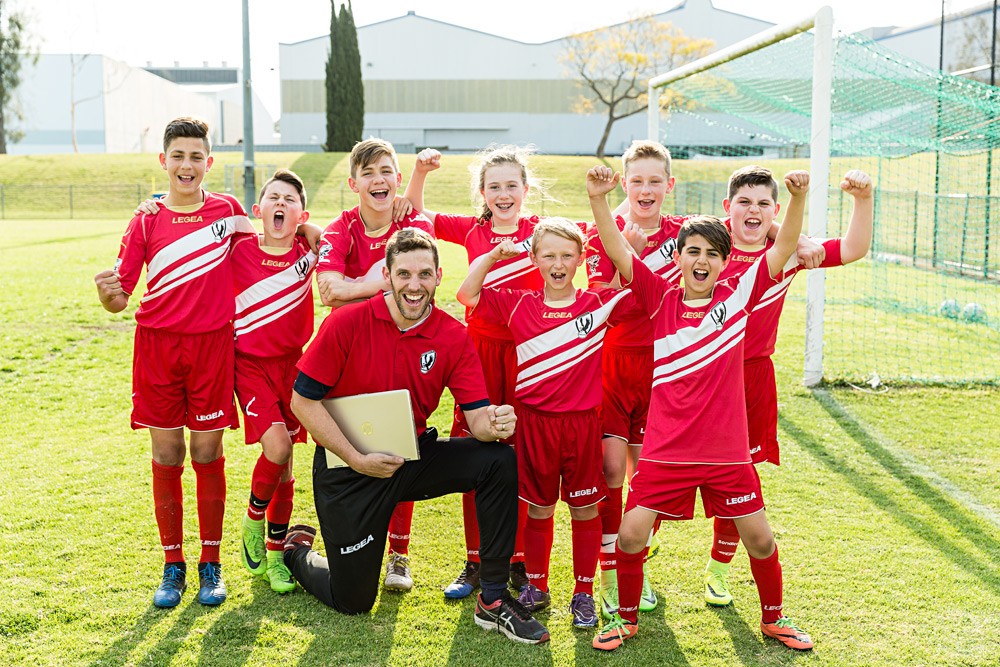 "They're just a really good bunch of guys and girls. They listen, play hard, enjoy themselves and are all developing really well. With the players who have been there the last three or four years, it's fantastic to see how far they've come, the things they can do on the field now – it amazes me every week."
As a mentor, Ben gets a real kick out of watching his protégés improve:"It's always nice if they can move on to bigger and better things, but I love watching them actually develop and grow as players." As do their parents, whose positive feedback Ben finds particularly satisfying.
In today's coaching caper, chalkboards and notepads have been replaced with keyboards and touchscreens. Modern training methods call for Modern PC laptops.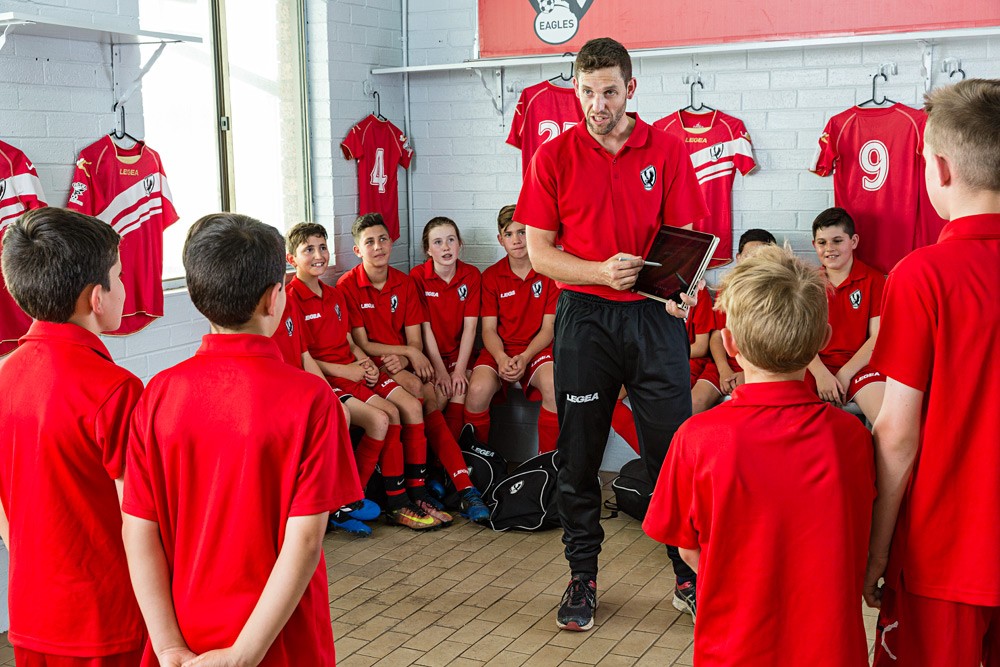 Like the players on the pitch, these high-performance products are quick, functional and versatile. Fast processing speeds, all-day battery life and lightweight solid state drives are just some of the winning features to keep up with the pace of your day.
Ben admits the Modern PC is an important tool in his day-to-day coaching duties: "We do a lot of work on game play and how to do things on the field in different positions. This Modern PC from the range of Harvey Norman laptops online has really given me the chance to engage on-screen. With Ink Replay I can turn strategy sessions into real-time action."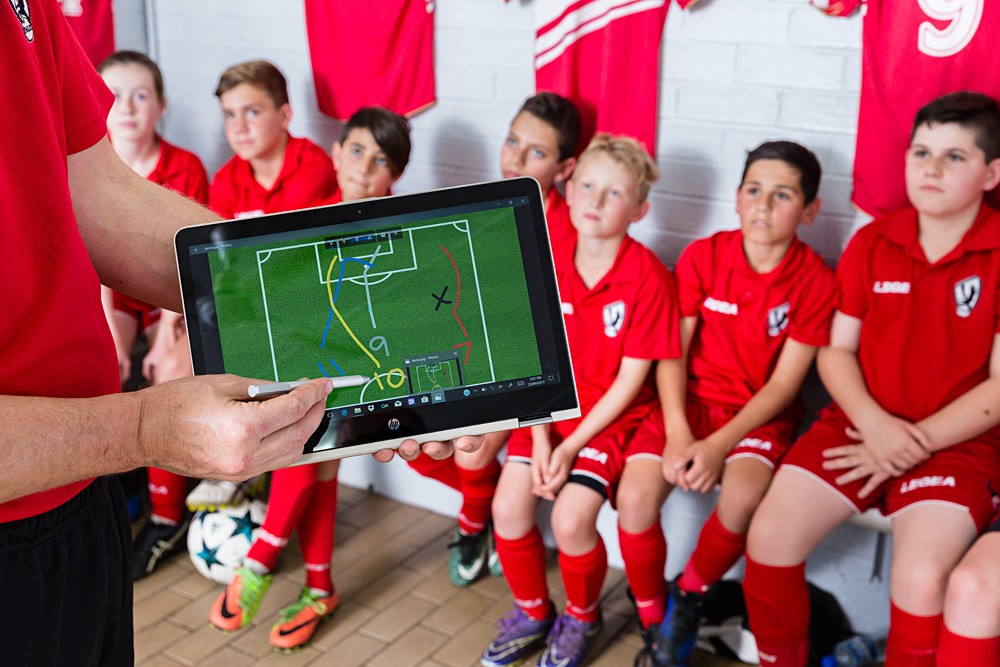 This feature lets him mark up plays and replay ink strokes in the order they were drawn on the screen to illustrate step-by-step or emphasise individual elements. Ink Replay runs the inking like a movie – you can even rewind, fast-forward and pause.
Another clever element is Story Remix in Windows 10, which lets the user collate photos and videos, insert drawings or 3D objects, and even add a music soundtrack. It's perfect for saving and sharing Ben's yearly review: "At the end of each season I like to put together something for the kids. Coaching is not just about what's on the field – it's about creating these memories. The Story Remix tool is really great. It automatically does everything but also gives me the opportunity to customise."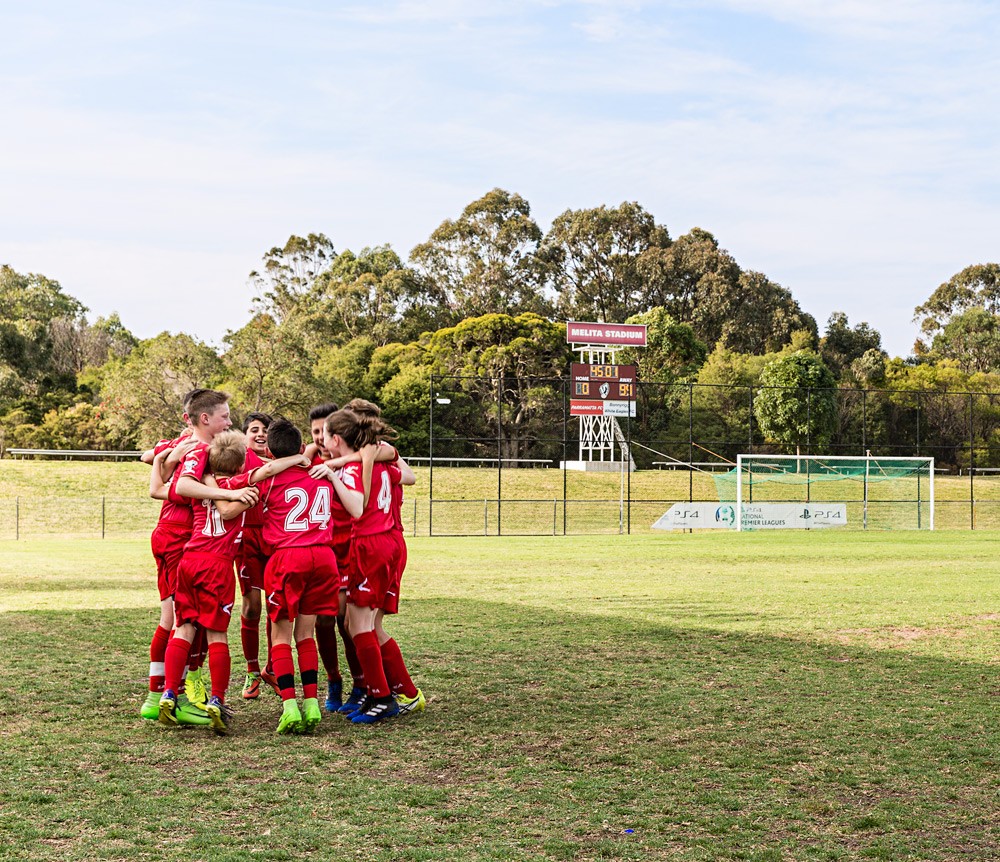 Ben's son, Jake, who also plays for Parramatta FC, is a fan of Paint 3D, the latest evolution of classic Paint. Using the myriad art tools available, he's taken the eagle on the club's emblem and done a 3D rendering of it.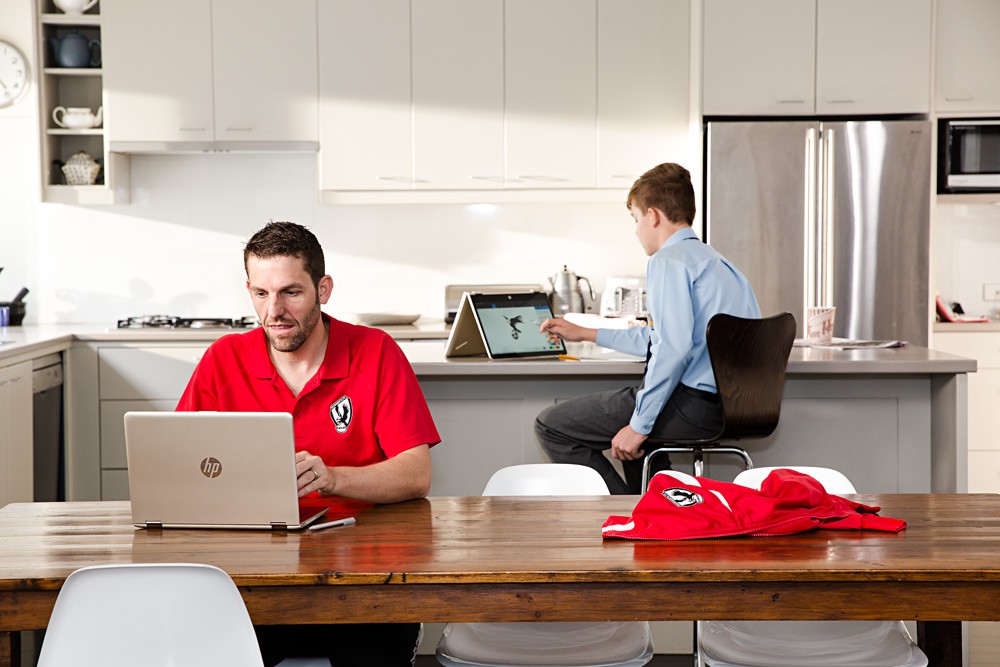 "They're all hungry to learn," said Ben of his young soccer students. "Anything I can do with these Modern PC devices is really going to be beneficial.  I love this team and together we can do amazing things."
Harvey Norman is the home of the Modern PC, with many models from world-leading manufacturers like HP computers, Lenovo PCs, Acer devices and ASUS laptops.
Offering a huge selection of the best laptops on the market today, head down to your local Harvey Norman store or shop online today and score yourself a Modern PC.