"What is a Chromecast?" you might ask. No, it's not a fancy way to make your car bumpers and door handles metallic and shiny. Simply put, a Chromecast is the coolest, easiest way to stream online entertainment from your smartphone, tablet or laptop and view it on your television. Want to know why we're making a big deal about such a little device? Then have a read of our top ten reasons why we love using the Chromecast!
Chromecast is clever!
It's a thumb-sized media streaming device that plugs into the HDMI port on your television and lets you watch all your favourite online content on the big screen… even if it's not a Smart TV! The Chromecast works across multiple platforms, so you can then use devices like an Android smartphone, tablet, iPhone, iPad, Mac or Windows laptop, or Chromebook to cast your favourite entertainment (video, music, photos) and apps on the big screen.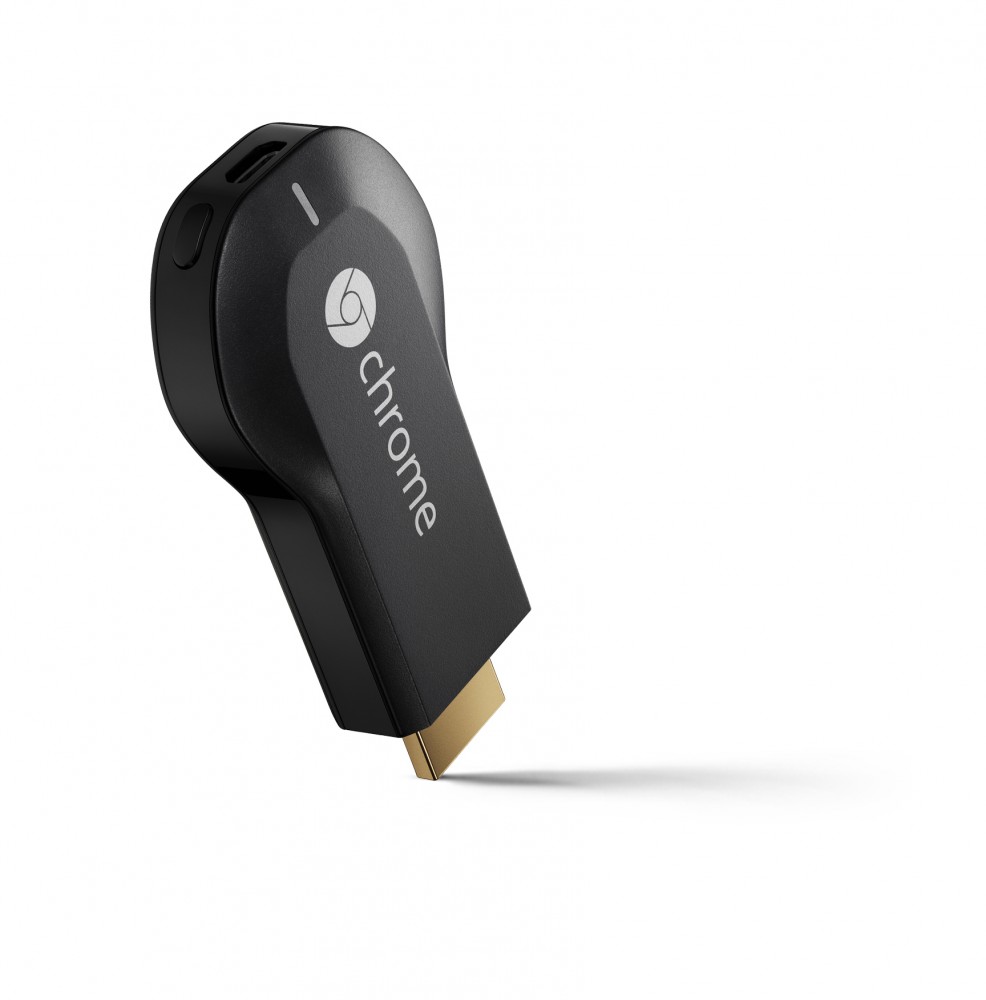 It streams all the content you love, with even more to follow.
Chromecast works with your favourite streaming services (such as Netflix, FreeviewPlus and iview) and popular apps like YouTube, Presto, Pandora, Quickflix, Google Play Movies & TV, Google Play Music and Chrome. Just go to chromecast.com/apps to discover the range of what's covered. As an added plus, the Chromecast automatically updates with a growing number of apps and new features being added all the time.
Simply plug and play.
It's super-easy to start using the Chromecast because it works with the devices you already own, including smartphones, tablets and laptops. Plus, it takes only a few minutes and three easy steps to get started:
Plug the Chromecast into your TV.
Connect the Chromecast to your Wi-Fi network.
Cast videos and more from your smartphone, tablet or laptop.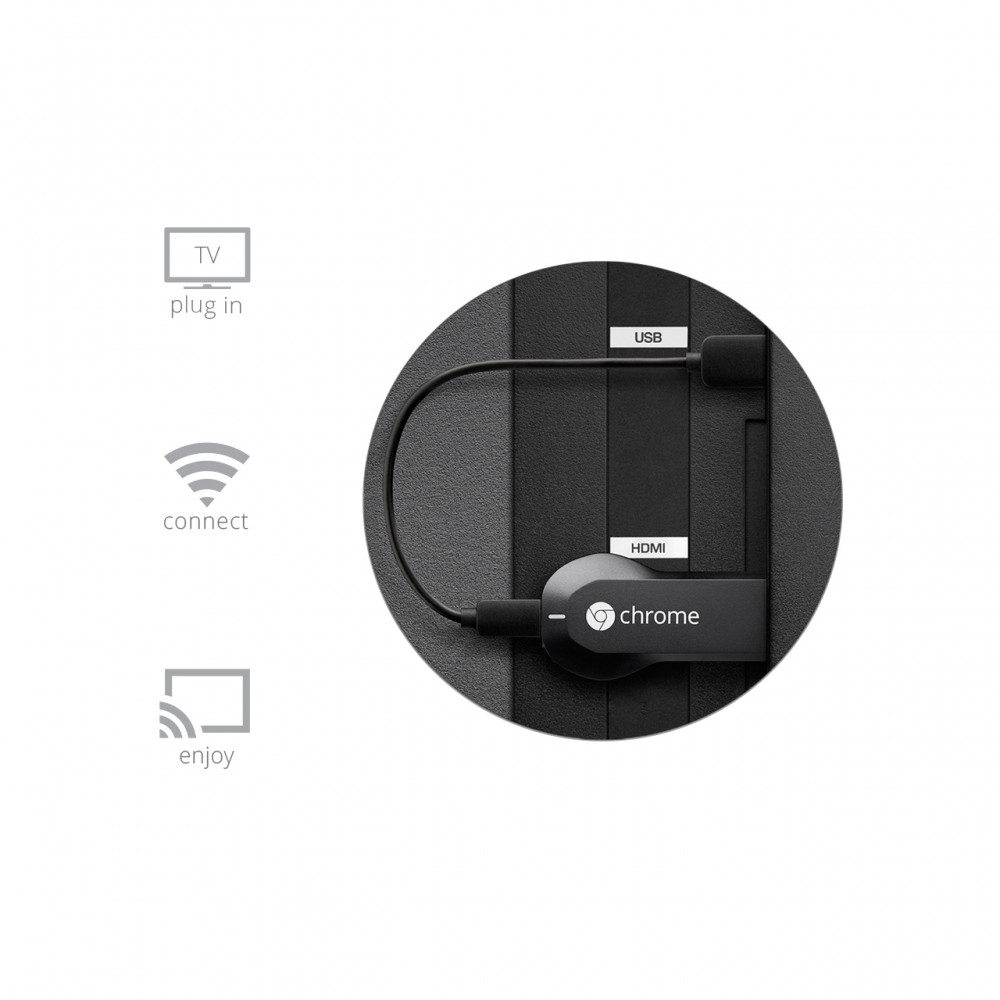 It's user-friendly.
The Chromecast taps into the same experience of using apps and browsing the web that you're already familiar with on your smart devices, making it so simple to start using. Just open a supported app, press the cast icon, then sit back and enjoy.
No remote? No worries.
With a Chromecast, your smartphone, tablet, or laptop becomes your personalised remote control. Use it to search and browse, play, pause, rewind, control the volume and even make playlists. Start watching what you want, how you want.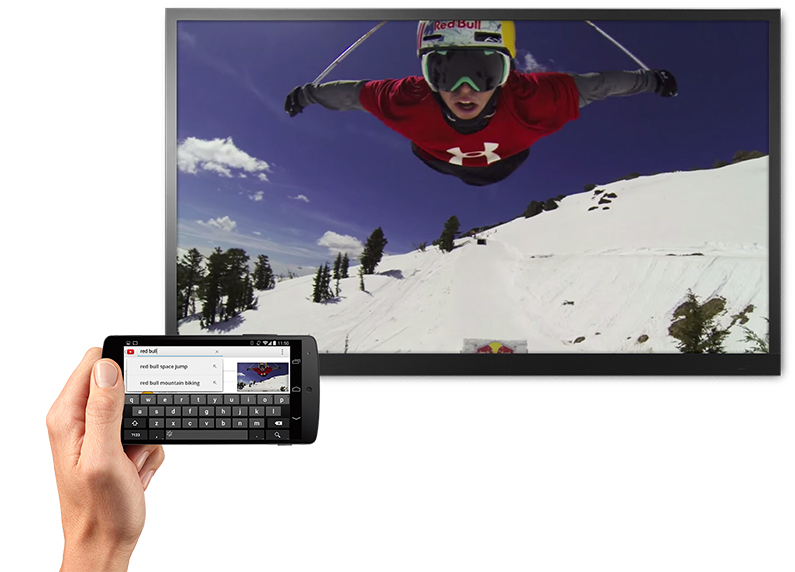 There's something for everyone.
Friends and family can use your Chromecast with their phones and tablets with no additional set-up required, as long as they're connected to the Wi-Fi network at your house. Want to share that cool new video clip? No longer do you need to huddle around a laptop or pass a smartphone around the room. Just use your Chromecast to stream it onto your big screen TV so everyone can see.
You can multi-task without interruption.
Even while you're casting content, you're free to use your smartphone, tablet or laptop for other things. Switch to another app, open a new browser tab, or let your device go into sleep mode while you continue to watch your favourite content on the TV, all without draining the battery on your smartphone, tablet or laptop. Need to get online and take care of business, but the kids are streaming cartoons on your laptop? Use your Chromecast to cast content to the TV for the kids while you get work done at the same time.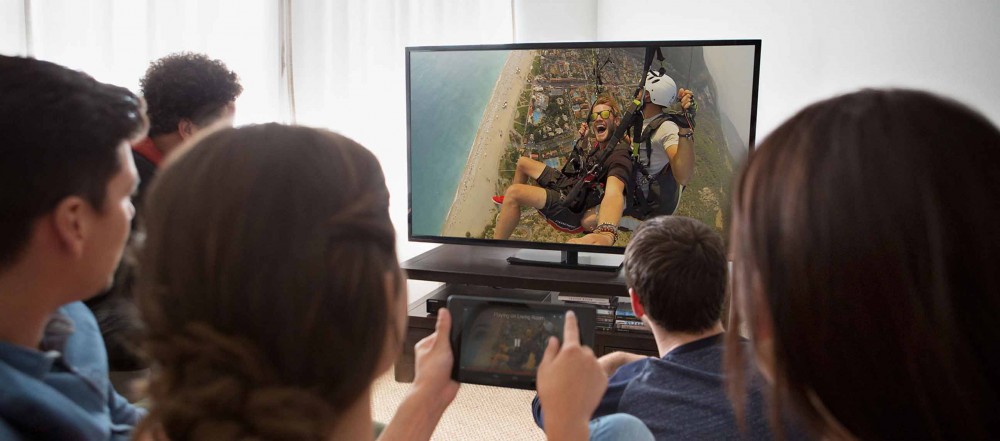 It won't break the bank.
At a mere $49 a pop, you'll easily be able to afford to stick a Chromecast in your television. Heck, for this price you could easily get one for every TV in the house! It's a very small price to pay for the change it will make to the way you view your favourite media content.
It's a great way to showcase your photography and video skills.
What better way to show off those scenic holiday snaps and treasured family videos than on Chromecast? With the Chromecast app you can easily stream your home videos and galleries of your favourite photos and artworks – you can even feature weather reports on screen.
All the cool kids are using it.
A quick chat in the lunchroom was all it took to quickly discover just how many of my work colleagues are already Chromecast converts.  For some it was the ability to watch online and stream content via their TV in the lounge room that made them a fan. The convenience and comfort was vastly improved once the experience was shifted to a bigger screen. For others it became a way to share the experience of services such as Netflix. What was once an avenue for individual entertainment now became another way of sharing content, adding more possibilities to movie nights with family and friends.