Ultra High Definition — otherwise known as Ultra HD, UHD and 4K — is a new standard in digital television definition. There is no other technology currently available that provides better picture quality.
What is the Difference between Ultra High Definition and Full High Definition?
The more pixels that make up an image, the sharper the picture and the greater detail you see. Ultra HD takes that to the next level, boasting a pixel resolution four times that of Full HD (that's 3840 x 2160 versus 1920 x 1080). Also, the pixels on a UHD panel are four times smaller than those of 1080p HD. At over eight million pixels per frame and four times the image clarity of existing Full HD TV panels, the difference when watching Ultra HD content is incredible. This chart illustrates the comparison between pixel resolutions of Ultra HD versus Full HD:
| | | | |
| --- | --- | --- | --- |
| Resolution | Horizontal Pixels | Vertical Pixels | Total Pixels |
| Ultra HD | 3,840 | 2,160 | 8,294,400 |
| Full HD | 1,920 | 1,080 | 2,073,600 |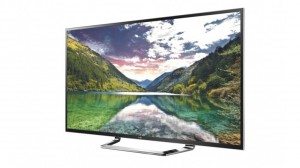 What is the Benefit of Ultra High Definition?
The main advantage of Ultra HD technology is a whole new level of incredible image quality and crisp detail. UHD's higher pixel density has a big impact on larger screen sizes – you can sit much closer to a 4K TV (compared to a Full HD one) and enjoy optimum picture quality without pixelation being an issue. Ultra High Definition technology offers you a far more cinematic, immersive experience.
What Happens to Content when it is Not Ultra High Definition Quality?
An Ultra HD TV can still display standard and high definition content. It uses "upscaling" technology to boost a low-resolution signal so that the picture quality looks better on a high-res screen. To begin with, most of what you'd watch on a 4K TV will be SD or HD, so the fact that UHD content is scarce at the minute makes upscaling an important feature. If a TV doesn't upscale effectively, almost everything watched on it will look significantly less impressive.
Pop into your local Harvey Norman store to experience the hugely impressive LG 84-inch Ultra HD LED LCD TV for yourself – it's a world first!