Google Home requires Wi-Fi and compatible devices.
What if there was one device in your home that could give you complete control of all your other devices? What if it could turn on your smart-switch connected air conditioner in the lounge room, play Episode 4 from Season 2 of the latest show you've been binging on, and let you know what tomorrow's weather was looking like? What if you could control this device simply by talking to it?
Introducing Google Home – the hands-free help from the Google Assistant that's now available at Harvey Norman.
This revolutionary new voice-activated device is powered by the Google Assistant, and it can do just about anything you ask it to.
You can ask Google Home questions about the weather, finances, sport, local and international news as well as traffic and so much more. You can get it to translate phrases into another language, or vice versa. You can control your music and ask it to play your favourite tunes.
It can also connect with other smart devices such as Chromecast and Philips Hue; so you can tell Google Home to turn the lights on or off and set the temperature without lifting a finger.
Google Home  works like a laptop without the need for you to physically interface with it. Instead, all you need to do is ask it nicely. So while you're glugging down your morning coffee and trying to get the kids organised for school, you can ask Google Home what the traffic is looking like and whether or not the kids should pack their raincoats. Tell Google Home to make a list of last-minute groceries you need to pick up after work, and ask it to remind you to call your sister back about Friday night's dinner plans.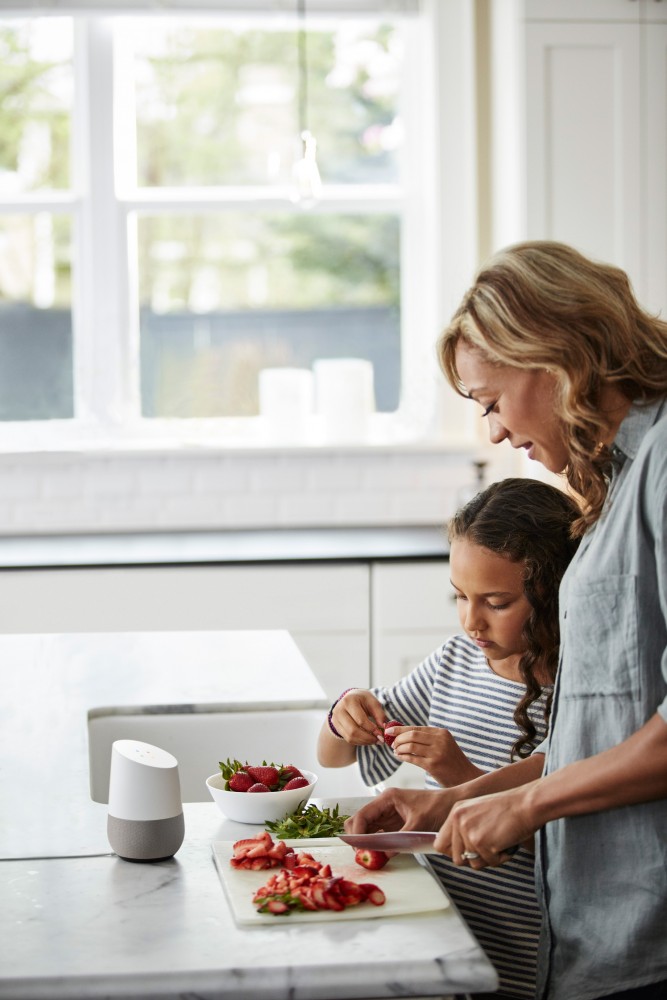 Being able to directly speak with Google Home puts it in a league of its own. With your hands free, you're able to multi-task simply and easily. Whether you're unpacking the groceries, busy preparing dinner, getting ready to go out or simply on the other side of the room.
Imagine being able to ask Google Home to convert ounces to millilitres without having to stop in the middle of your recipe just to check the answer on your phone. Or asking what a good substitute for fish sauce is once you realise the bottle is empty.
Google Home can even differentiate between different voices in your household, giving you a totally personal experience.
Not so long ago, the idea of putting a camera into a phone seemed amazing. I still remember being completely wowed (and a little bit jealous) when one of my high school friends got her first camera phone: "So, you can take a photo and then send it straight away to someone? That's awesome!"
Now, technology has moved so far into the future that you can have your very own live-in, high-tech helper to make everyday life that little bit easier.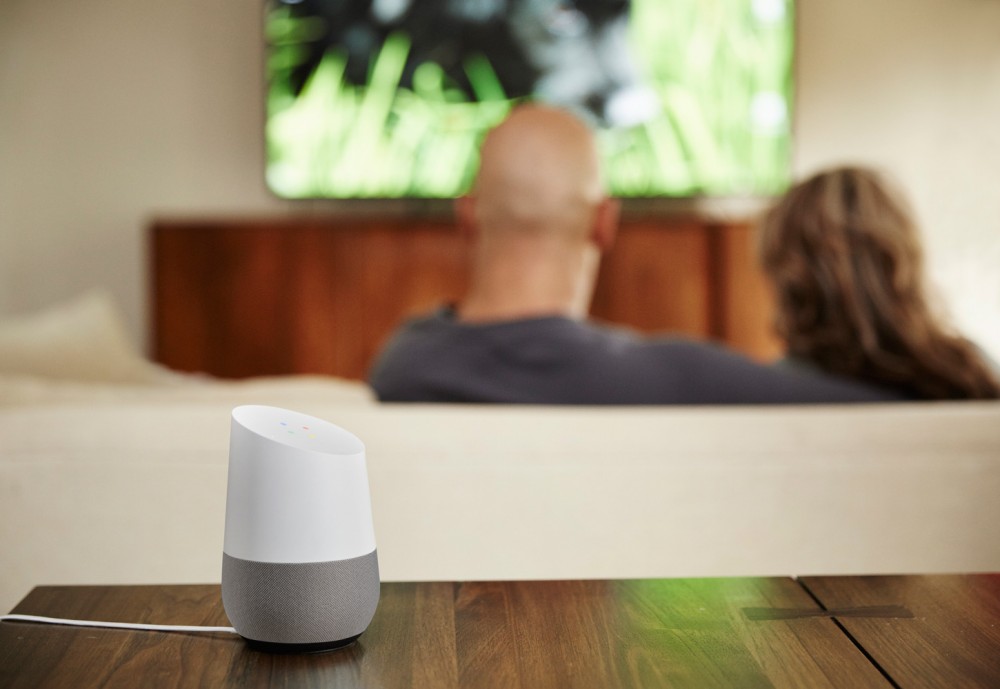 Are you imaging your life with the helpful addition of your very own Google Home ? Then make sure you get down to your local Harvey Norman store to chat with our friendly staff, or jump onto our website now and get your very own Google Home today.