BOSE
Listen at the leading edge of sound with Bose. Regardless of whether you choose Bose headphones for your commute or Bose speakers for your living room, you'll experience audio excellence without compromise.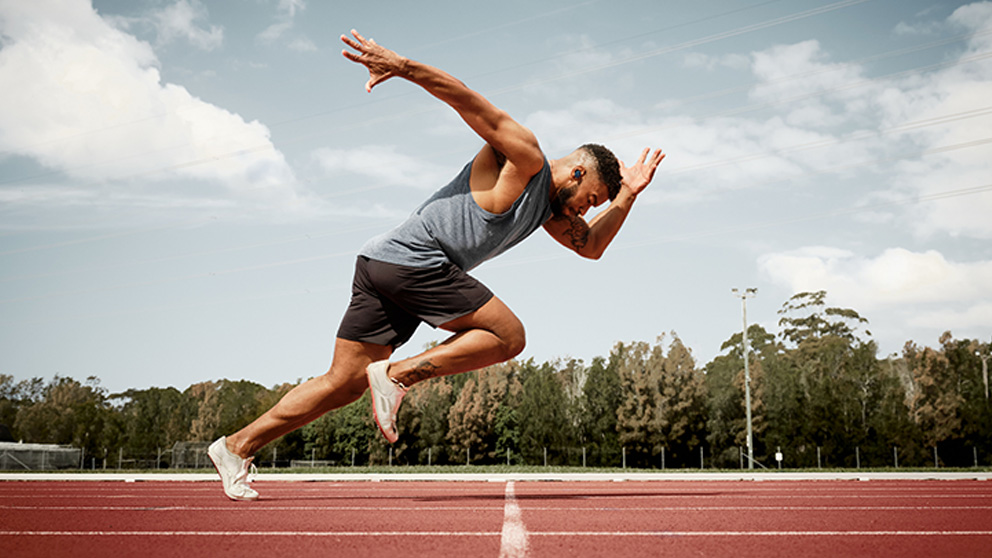 Home Theatre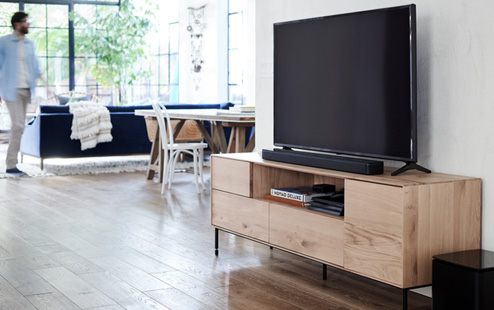 Premium performance. No compromises. Bose soundbars and home cinema surround sound systems bring out the best in your entertainment, so you can enjoy thrilling, cinema-like sound from the comfort of your couch.
Bose Portable Home Speaker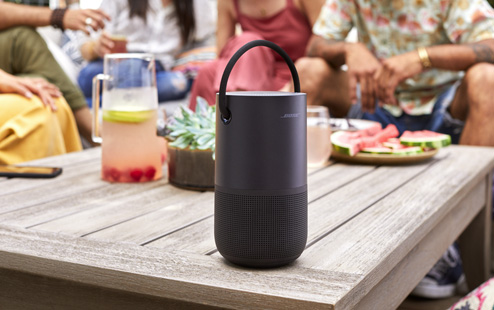 The Bose Portable Home Speaker is a wireless home speaker, a portable Bluetooth® speaker, and a voice-controlled speaker, all in one.
Headphones 700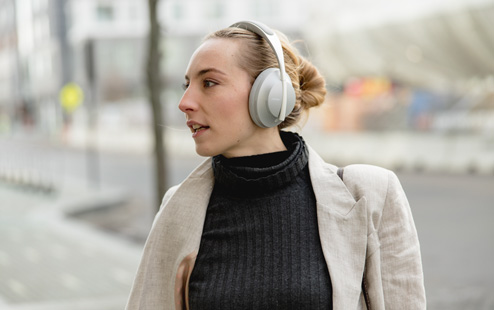 The Bose Noise Cancelling Headphones 700 deliver superb audio quality that'll keep you immersed for hours on end. Offering 11 levels of noise cancelling, the headphones create an isolated soundscape that's free from ambient sound and other audible distractions.
QuietComfort Earbuds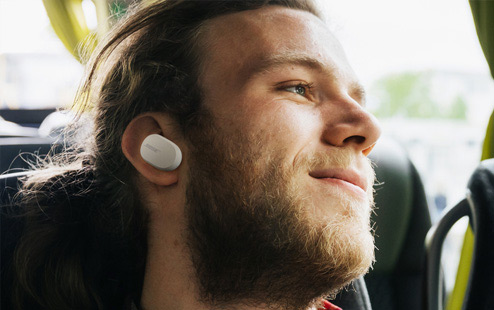 These sleek, wireless earbuds are designed with breakthrough acoustic innovations and the world's most effective noise cancelling. Together, they produce crisp, clear audio and rich, deep bass over a bed of virtual silence—so you can hear all kinds of details that typically get lost. Whether it's for music, videos or podcasts, you'll enjoy a truly compelling listening experience—from truly wireless earbuds.
Sport Earbuds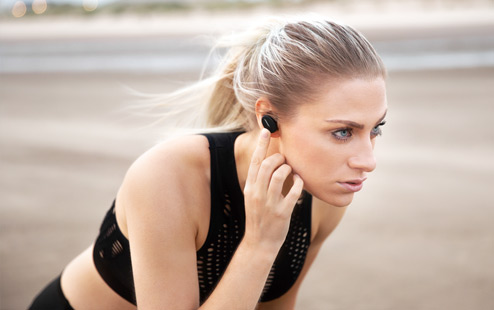 Get clear, powerful sound from our first truly wireless in-ear headphones. They're engineered to stay in place and stay comfortable. We've packed them full of technologies so you can push your workout to the next level.
Bose Frames Tempo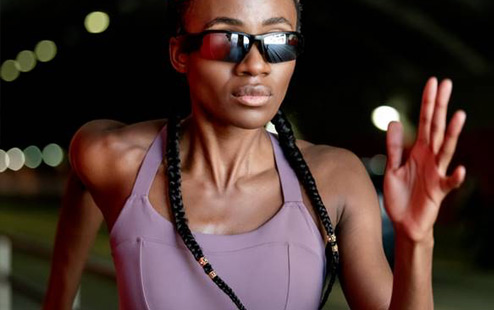 Experience high-quality sound—without headphones. That's the magic of Bose Frames Tempo: high-performance sport sunglasses with a revolutionary Bose Open Ear Audio™ design that allows you to hear your music and your surroundings at the same time for a workout unlike any other. Enjoy maximum comfort and stability and find the best fit with three nose pad options; optional interchangeable lenses are also available.
Bose Frames - Tenor & Soprano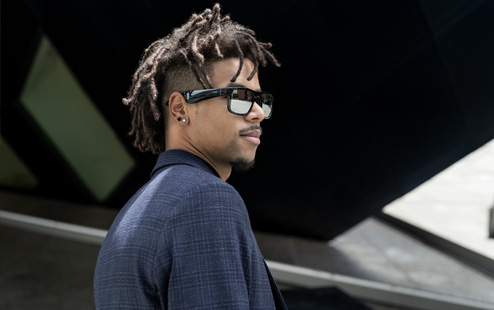 Thoughtfully refined and strikingly elegant, the latest Bose sunglasses are here. Two new luxe silhouettes flaunt polarised lenses and premium craftsmanship, while exclusive Bose Open Ear Audio™ technology produces sound you'd never expect from sunglasses. It's a jaw-dropping experience that leaves you free to engage with the world around you, while discreetly listening to.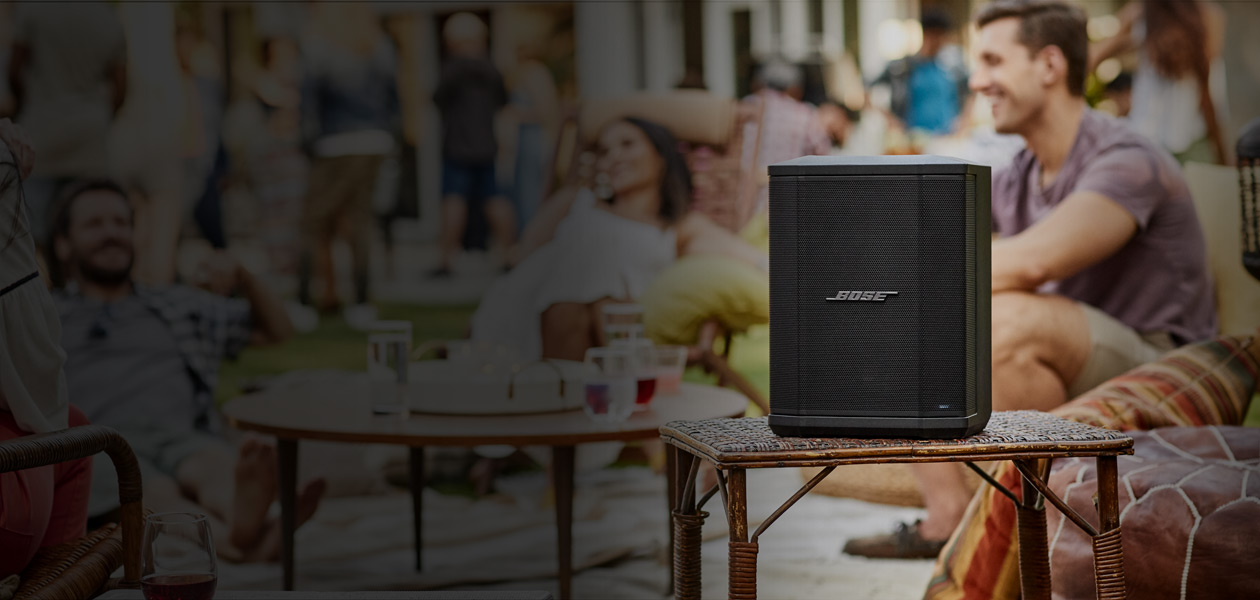 About Bose
Bose has been defining sound since 1964.
The Bose name was built upon the notion that combining scientific research with an understanding of how people listen to music would lead to audio innovation. This proved true as early as 1968, when the revolutionary 901 Bose speakers produced a sound that replicated live music better than any before them.
This spirit continues to guide the development of every pair of Bose earphones and beyond. Bose Australia remains fully committed to delivering the best listening experience across everything from a Bose soundbar to a Bose Bluetooth speaker so you can introduce them to your set up with complete confidence.