Crock-Pot
A Crock-Pot one pot solution helps you prepare more flavourful food with less effort, energy and expense. By performing just a few basic functions, you can turn your meals into succulent delights, discover new cuisines and take your culinary skills to new heights. Just prepare your ingredients, set the timer and come home to a flavoursome meal.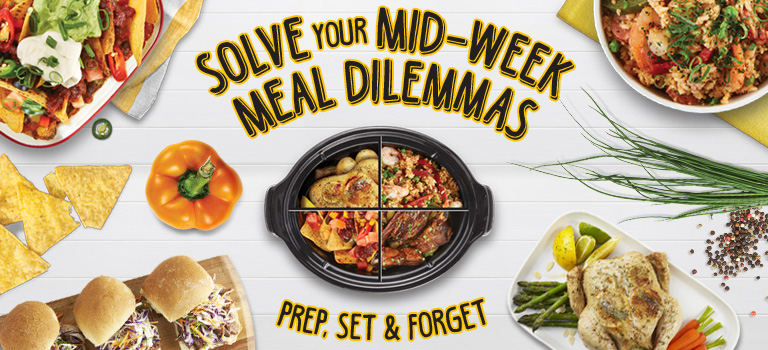 Slow Cookers
Crock-Pot slow cookers make creating delicious food remarkably straightforward. Uncomplicated controls, dishwasher safe parts and built-in timers combine to put sumptuous flavours within easy reach.
Crock-Pot cookers are designed to work around you. Programmable timers and keep warm functions mean you only need to sit down to enjoy your creation when you are ready.
You can do more than just slow cook with a Crock-Pot. Some models have sear and sauté functions, for example, or allow you to increase the range of textures without increasing the washing up. Just place the crock directly on any cooktop, turn up the heat and lock in even more flavours.
Crock-Pot slow cookers are available in a range of sizes to suit any home. Certain models come with hinged lids that allow you to prepare enough for 6 dinners to more compact models that comfortably serve 2 without monopolising counter space.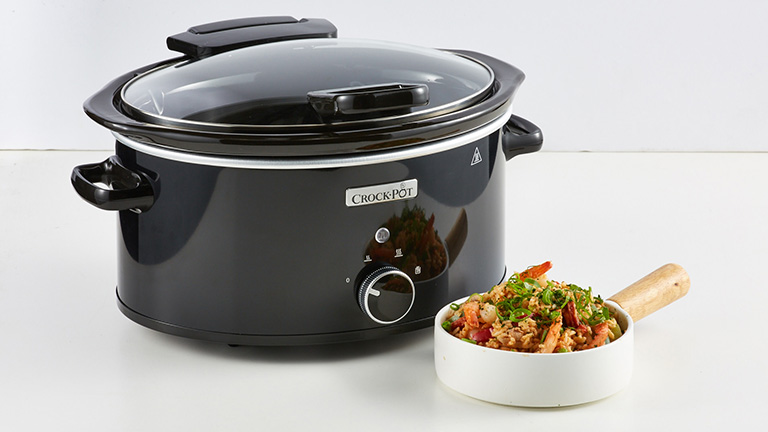 Prawn Jambalaya
Add chicken, chorizo, onion, capsicum, celery, chicken stock, tomatoes, garlic and Cajun seasoning to the crock. Stir and cook on low for 6-8 hours. Then stir in prawns, rice and green onions, cook for a further 20-30 mins, garnish with finely sliced green onions and serve.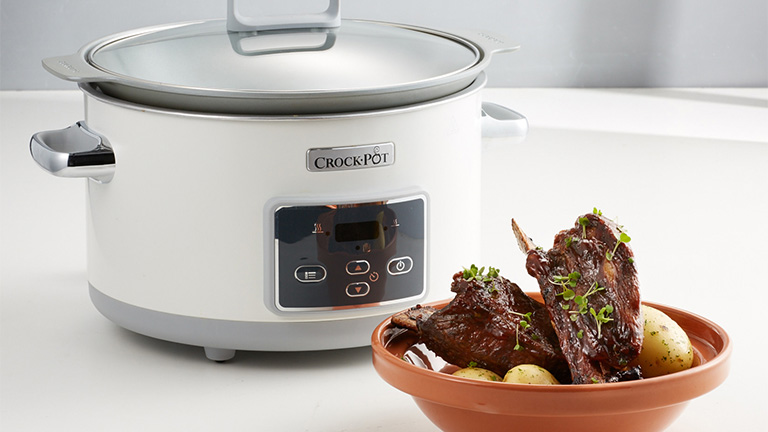 BBQ Beef Short Ribs
Add beef short ribs, BBQ sauce, garlic powder, onion powder and water to the crock. Mix and cook on low for 6-8 hours. Remove the ribs, serve with herbed potatoes and garnish with freshly snipped micro herbs.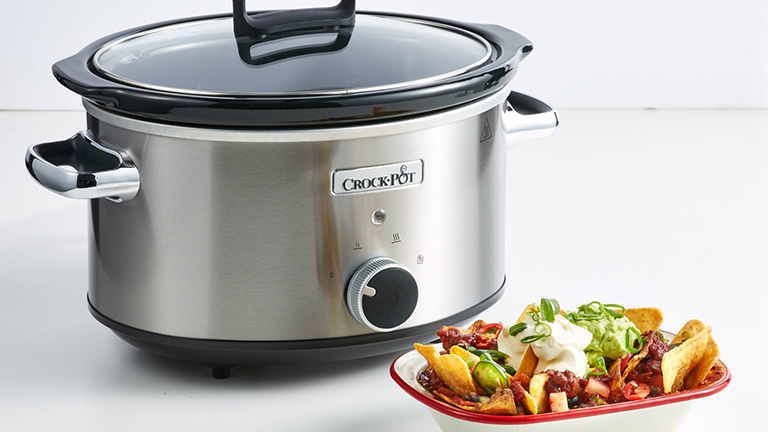 Vegetarian Nachos
Add sliced red onion, sliced capsicums, corn, taco seasoning and salsa to the crock and stir. Cook on low for 6-8 hours before sprinkling cheese, adding corn chips and placing the crock under the grill until chips are golden. Serve with guacamole, jalapeños and sour cream.
Lemon Herb Chicken
Slide lemon slices and rosemary under the skin of the chicken breast. In a separate bowl, mix garlic, dried thyme and marjoram leaves and olive oil into a thick paste and rub into the chicken skin. Add water, cook on low for 6-8 hours, then serve with steamed vegetables.
About Crock-Pot
Crock-Pot has been introducing the joys of slow cooking to millions of homes around the world since 1971.
Designed to be energy efficient, uncomplicated and versatile, Crock-Pot products allow you to prepare a huge range of food that stretches from succulent stews to crunchy granola and trap every flavour along the way.
From small, manual slow cookers to those with greater capacities and digital controls, Crock-Pot has the product you need to prepare delicious, cost-effective meals with ease. Simply perform basic prep, turn it on and come back when it's time to enjoy your latest creation.