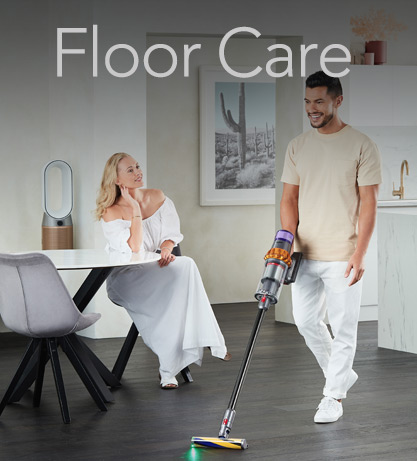 The Most Powerful, Intelligent Cordless Vacuum1
Power through housework with the Dyson V15 Detect Total Clean, a streamline deep-cleaning machine.

LASER BEAM CLEAN
Tackle heavy duty cleaning without the heavy lifting with the Dyson V15 Detect Total Clean stick vacuum. Hold the future of cordless cleaning in your hands with innovative features like an LCD screen displaying proof of a deep clean2 and a dust particle measuring Piezo sensor that reacts to the quantity of debris you are collecting, increasing suction power when needed3. A precisely-angled laser on the Slim Fluffy cleaner head makes invisible dust visible on hard floors — so you don't miss anything4. It also comes equipped with the High Torque cleaner head with anti-tangle comb, that deep cleans carpets by automatically adapting power to eliminate manually changing cleaner heads5.
STRONG SMART SUCTION
Detect dust with eagle eyes and watch the Piezo sensor get to work by automatically varying suction levels based on the number and size of particles being captured3. Powered by a Dyson Hyperdymium™ motor – which spins 125,000 revolutions per minute – the Dyson V15 Detect Total Clean creates unrivalled suction1 to eliminate even the most persistent dust bunnies.
ADVANCED FILTRATION
Boasting an impermeable filtration system, it traps 99.99% of particles as small as 0.3 microns6, so all the invisible particles you capture stay trapped inside the machine.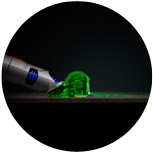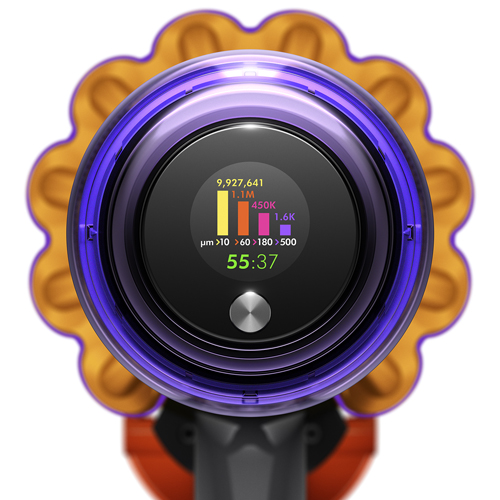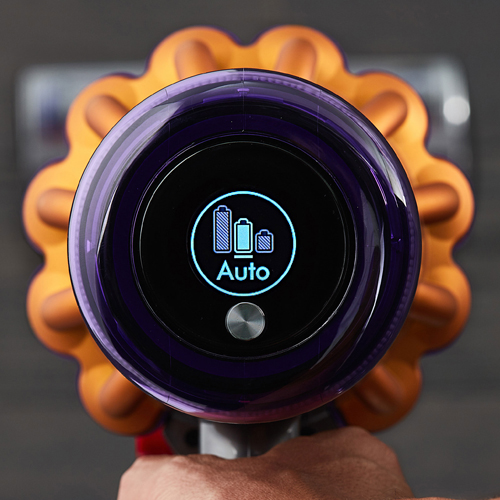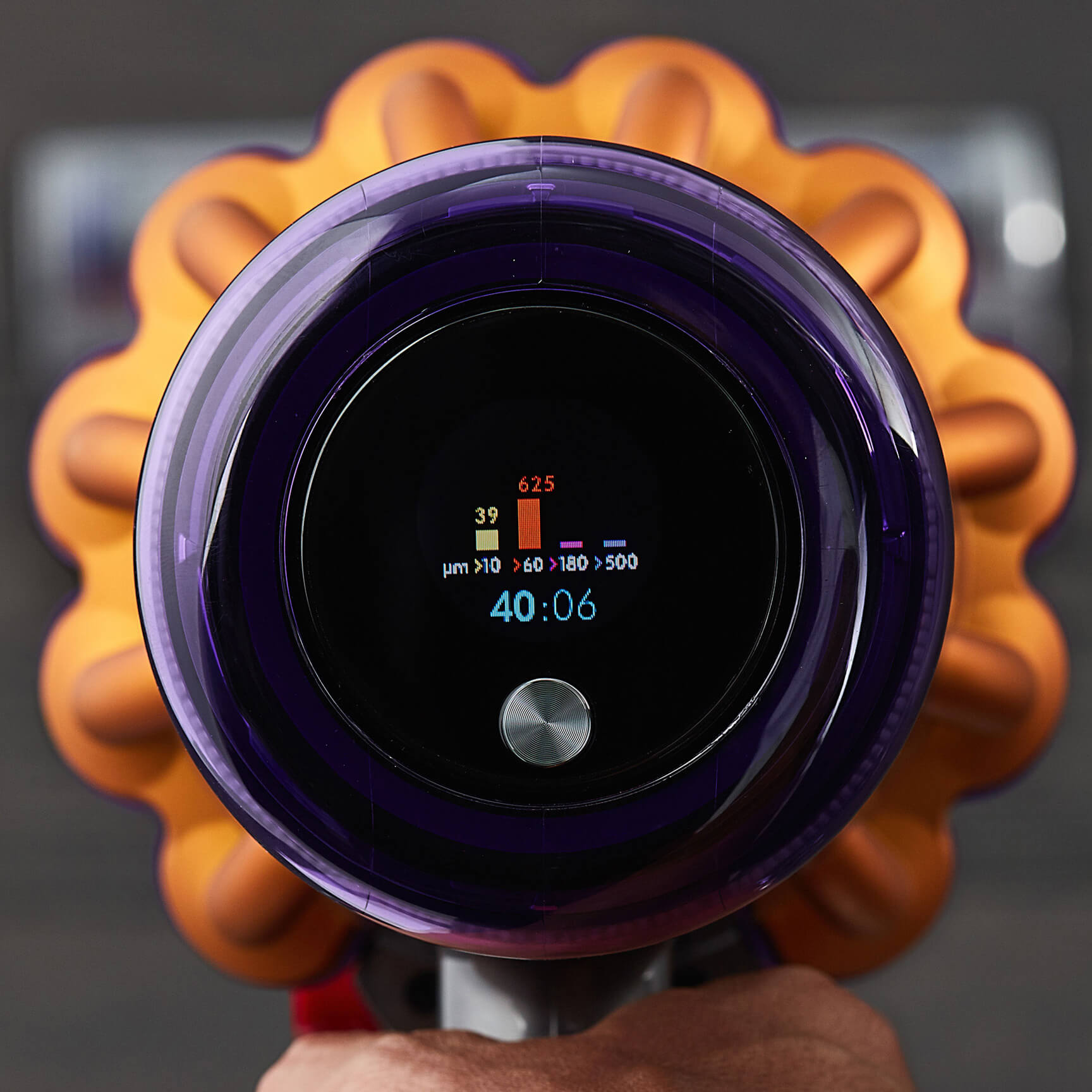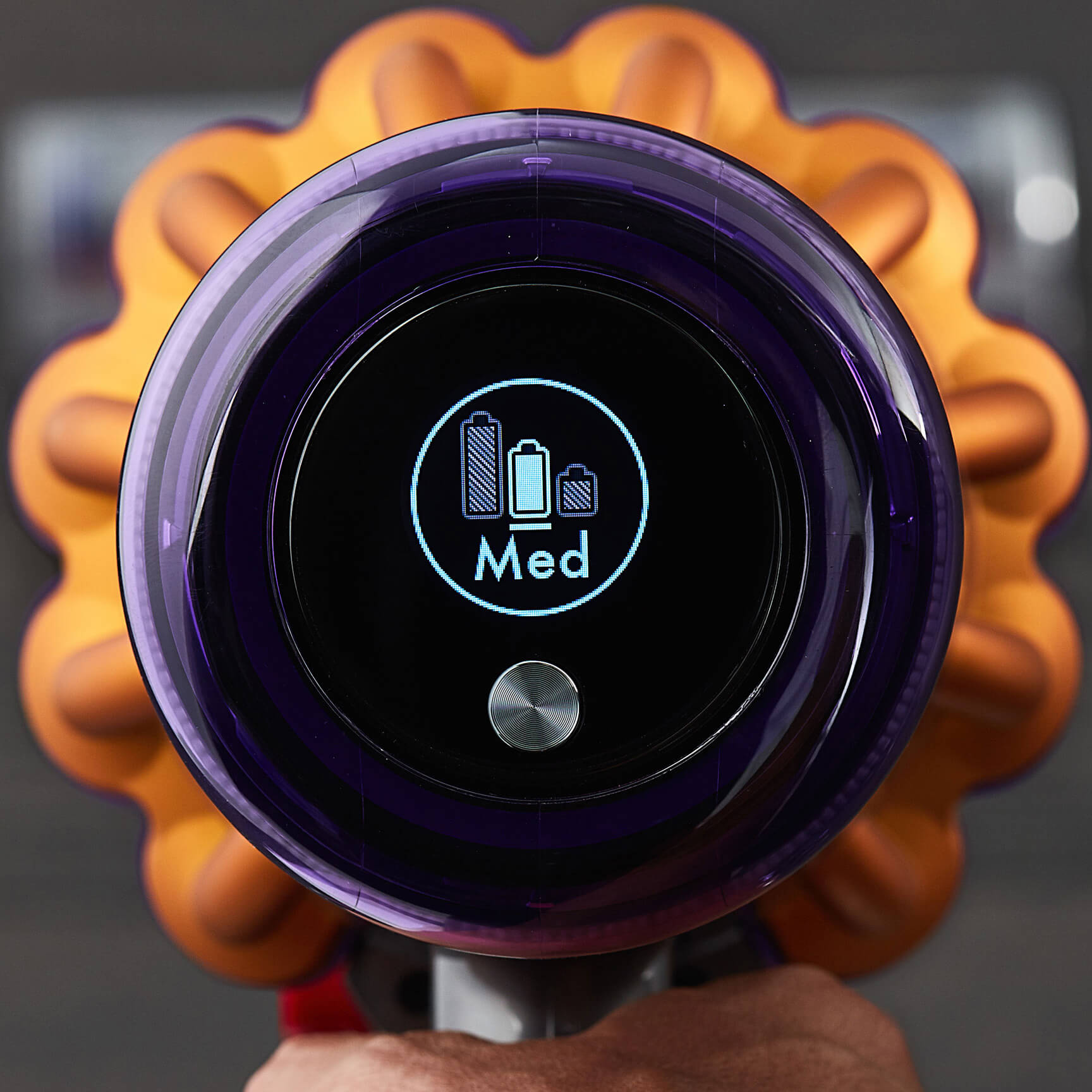 Detective Dyson
Super intelligent, incredibly powerful and with real-time updates.
PROVE DEEP CLEANS WITH AN LCD SCREEN
View results in real-time on a crystal clear LCD screen, which tracks the amount and size of particles captured. It reports precisely how much pollen, dust mites, mould and other allergens the Dyson V15 Detect Total Clean is collecting, as it happens.2
MICROSCOPIC MEASURING
A Piezo sensor continuously measures and counts dust particles, while automatically increasing suction power when needed.3
ONE HOUR OF UNWAVERING POWER7
Clean your home and car from top to bottom with powerful suction control.
LASER TECHNOLOGY
Only the Dyson V15 Detect Total Clean reveals near-invisible particles on floors. Using a precisely-angled laser, dust is illuminated and contrasted against the surface of the floor4. The laser is green due to the human eye's evolutionary sensitivity to this colour, ensuring you spot every speck and never miss a thing.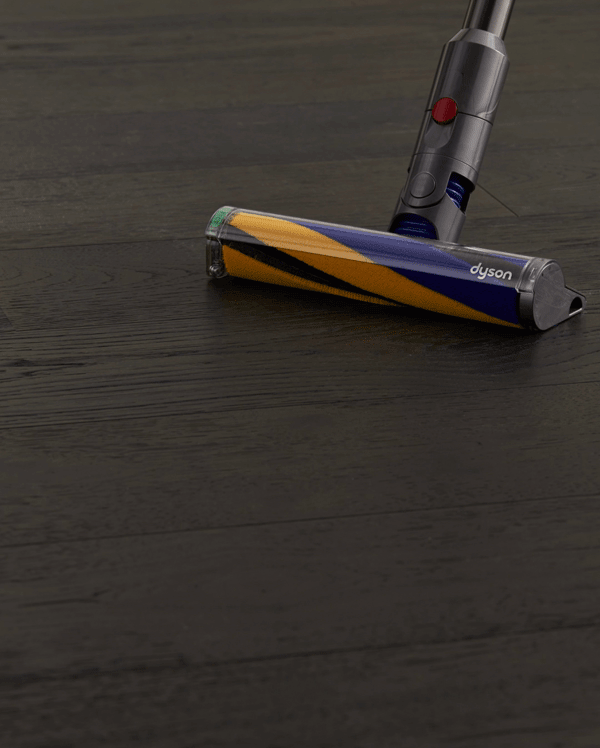 Go-go gadgets
Tough on dirt. Wherever it hides.

ACCESSORISE ALL AREAS
The Dyson V15 Detect Total Clean vacuum comes with all the tools of the trade, including a High Torque cleaner head with an anti-tangle comb, Laser Slim Fluffy™ cleaner head, combination tool, crevice tool, stubborn dirt brush, soft dusting brush and hair screw tool - from dust to pet hair, there's an attachment for every task. It even boasts a drop-in dock and wand clip for safe charging and neat storage when not in use.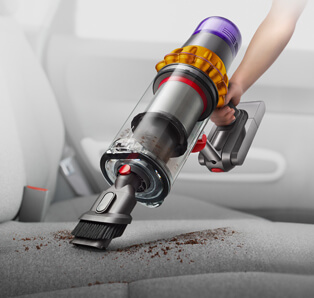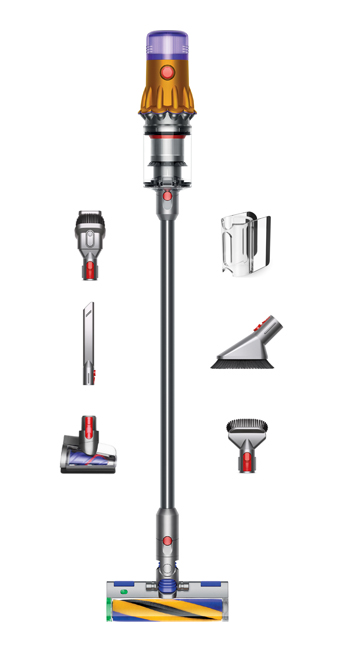 COMPACT AND POWERFUL:DYSON V12 DETECT SLIM TOTAL CLEAN
Looking for powerful Dyson cordfree suction in a more compact format? Introducing the Dyson V12 Detect Slim Total Clean stick vacuum. Dyson's most powerful, compact cordless vacuum1 features a precisely-angled laser on the Slim Fluffy cleaner head that makes invisible dust visible on hard floors – so you don't miss anything4. An integrated sensor measures particles being captured and automatically adjusts suction level when required3. Prove your deep clean efforts with an LCD screen showing what's been vacuumed2, then power on/off with the touch of a single button.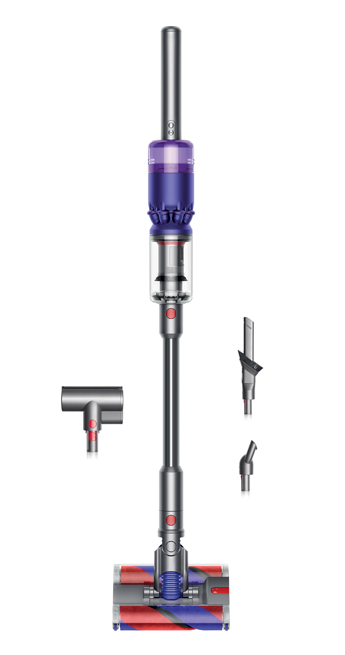 SMOOTH OPERATOR:DYSON OMNI-GLIDE
Introducing Dyson's slimmest8, most flexible vacuum for hard floors – the Dyson Omni Glide Stick Vacuum is here! Clean every nook & cranny from all angles with the first omnidirectional Fluffy cleaner head9 that manoeuvres around obstacles in an effortless fashion. It picks up large debris and fine dust when moving forwards or backwards10 and into tight spaces11. It is also rearranged in-line, allowing it to lie flat when cleaning under furniture.
Animal Instinct
Clean up your act with these good-looking, hard-working Dyson vacuums.

QUEEN BEE:DYSON V11 ANIMAL STICK VACUUM
With 40% more suction power than the Dyson Cyclone V10™ vacuum12 and up to 60 minutes of fade free power with Dyson's most powerful battery13, the Dyson V11 Animal is packed with power and performance. It features Dyson DLS™ technology in the High Torque cleaner head, which automatically adapts power to suit different floor types and the LCD screen shows remaining run time and performance updates.

CLEVER CAT:DYSON V10 CYCLONE ANIMAL STICK VACUUM
Designed with a powerful digital motor, the Dyson V10 Cyclone Animal Stick Vacuum provides 60 minutes of fade-free suction13 on carpets, hard floors and inside cars. Switch to a handheld in one simple click for precise and versatile cleaning. 'Point and shoot' to hygienically eject particles into the bin and drop inside the wall-mounted dock to recharge, store, grab and go.

DUST BUNNY:DYSON V8 ANIMAL STICK VACUUM
Efficient and versatile, the Dyson V8 Animal Stick Vacuum boasts a digital motor, powerful suction and whole-machine filtration. Reach high and low with an ergonomic design that transforms to a handheld in just one click - while multiple accessories precisely clean your home and car. Store safely between cleans with a rechargeable docking station so it's ready to go when you are.
Clean machines
Whether it's a barrel or upright design, these top models from Dyson will help make vacuuming a joy.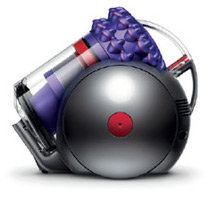 CURVES AHEAD
The Dyson Cinetic Big Ball Origin vacuum has a curved body - it can right itself if it tips over - and is designed to remove dirt on hard floors and carpets. Just switch between the two at a push of a pedal.

LIGHT AND EASY
The Dyson Light Ball Multi Floor+™ vacuum features Dyson Radial Cyclone™ technology to maximise suction, a cleaner head that adjusts to varying floor types and an instant-release wand to make cleaning high places easier. It comes with three tools.
1Suction tested to IEC 62885-4 CL5.8 and CL5.9, loaded to bin full, in Boost mode. 2Quantity and size of dust displayed on-screen vary depending on usage. Examples shown may occur within one or more displayed size range. 3Quantity and size of dust displayed on-screen vary depending on usage. Automation suction adaptation only occurs in auto mode. 4Laser engineered for hard floors. Effectiveness of laser influenced by ambient light conditions, debris type and surface. 5In Auto mode. 6Tested for filtration efficiency at 0.1 microns (EN1822, ISO29463). 7In Eco mode on hard floors. 8Compared to all Dyson™ vacuums, tested by independent third party laboratories. 9Compared to all cordless vacuum cleaners with soft roller cleaner heads and 360° castor wheels, according to GFK sales tracking data. 10Tested to EN60312-1:2017 clause 5.1 for hard floors in Max mode. 11Tight spaces refer to gaps that are wider than 20.7cm. 12Suction tested to IEC 62558-2 CL5.8 at the inlet, tested in Boost mode. 13In Eco mode on hard floors.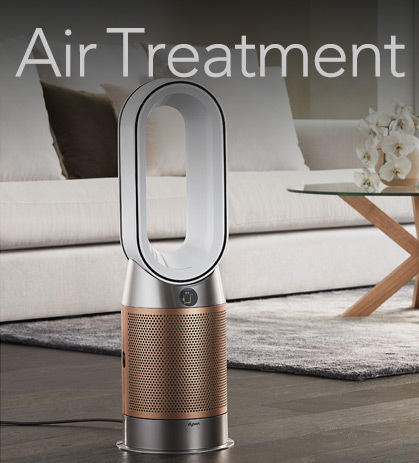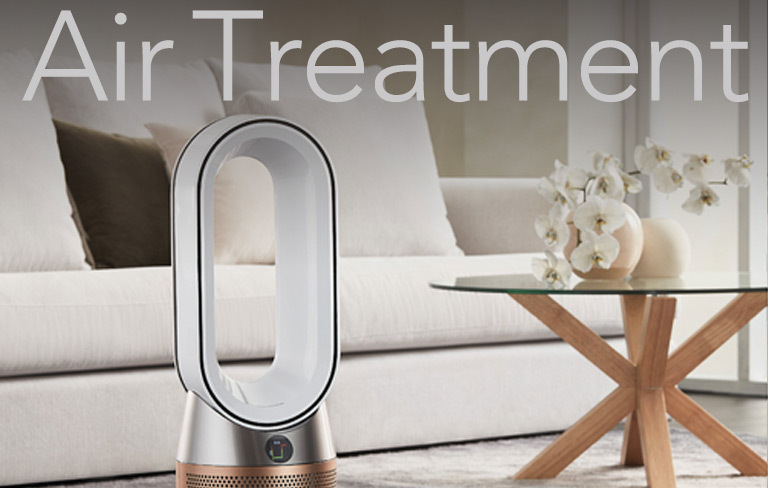 Breath of fresh air
Enjoy pure air at home, thanks to the all-in-one Dyson Purifier Hot+Cool™ Purifying Fan Heater.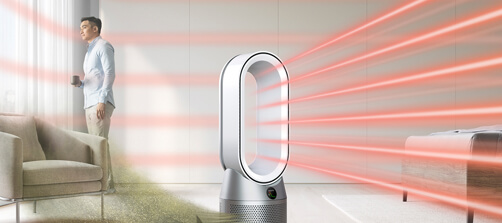 CUTTING-EDGE TECH FOR A MODERN PROBLEM
Air pollution can be a problem in our cities, and it's not restricted to outdoors – in fact, the average home can be up to five times more polluted than the air outside1. After engineering vacuums that leave floors and surfaces spotless, Dyson has turned its attention to purifying the very air we breathe. The Dyson Purifier Hot+Cool™ Purifying Fan Heater monitors air quality and adjusts airflow accordingly, for ocean-fresh air in the comfort of your own home – at the temperature you want2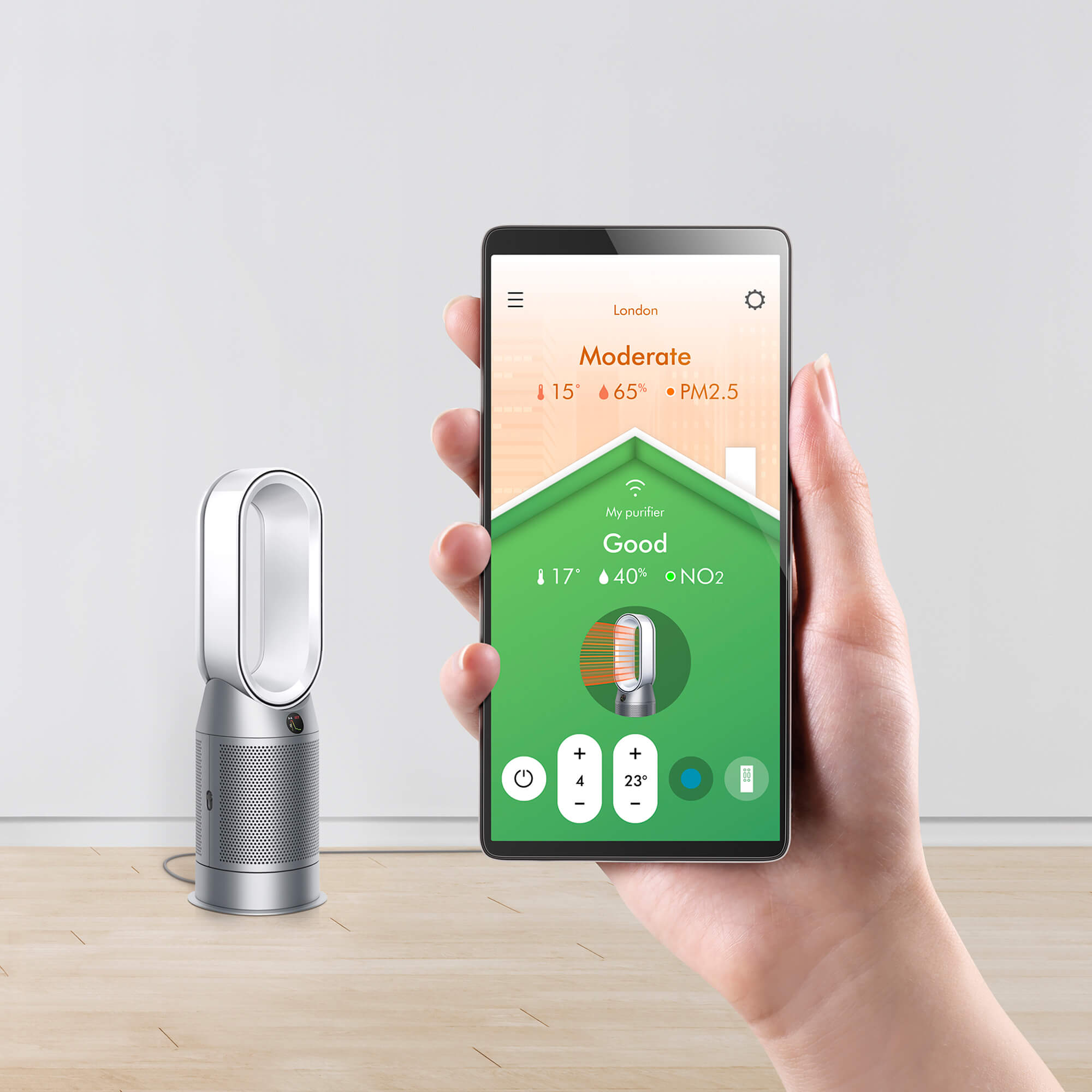 CONNECTIVITY
Be in control of the air that you breathe with the Dyson app, which lets you manage the machinedirectly from your device3.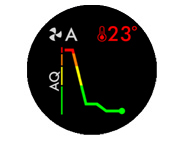 SUPER SENSORS
The machine automatically recognises airborne particles and gases, diagnoses them and thenreports in real time. Job done.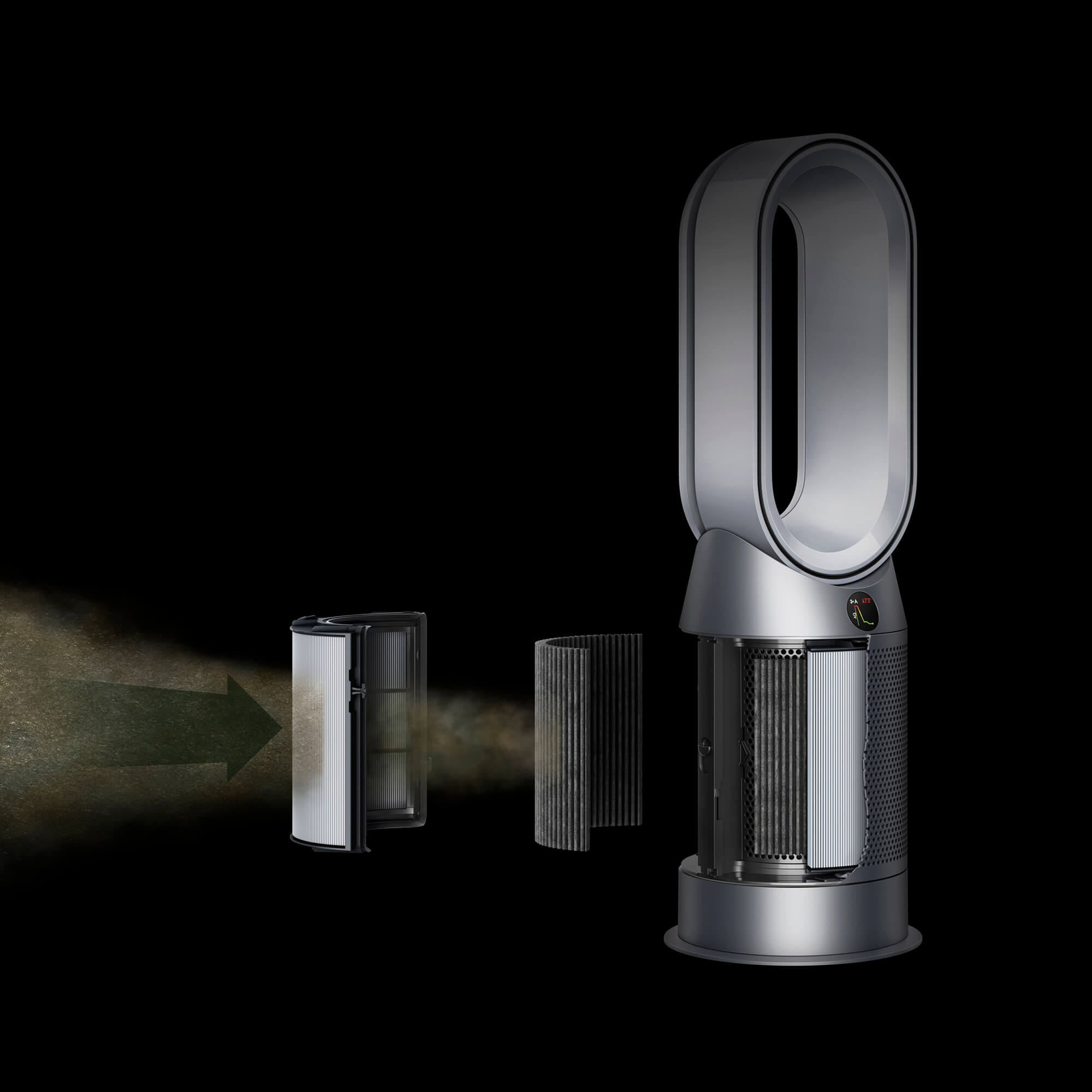 THE FINEST OF FILTERS
Gases such as formaldehyde, nitrogen dioxide and benzene are captured, as well as 99.95 percent of fine particles such as allergens and pollutants4.
Total control
No matter the season, you can stay cool or heat things up with the Dyson range of fans and heaters.


TRIPLE THREAT
An innovative, all-in-one air purifying, heating and cooling fan solution, the Dyson Purifier Hot+Cool™ projects purified, heated air throughout the room5 in winter and cools you down in summer with a powerful stream of purified air automatically detecting and capturing harmful gases6 and pollutants, HEPA H13 and activated carbon filtration removes an unbelievable 99.95% of particle pollution4. Dyson's Air Multiplier™ technology effectively distributes purified air evenly throughout your room5. With WiFi connectivity, you can control and monitor air quality from anywhere using the Dyson Link App3. And you can control it hands-free with compatible voice services9.

CHILL OUT ZONE
The coolest way to enjoy clean air while also beating the heat, Dyson Purifier Cool™ features intelligent sensing and HEPA H137 filtration, coupled with activated carbon, to effectively remove gases6, dust and allergens. Capturing 99.95% of fine pollution particles, as tiny as 0.1 microns8, innovative Air Multiplier™ technology draws in distant pollutants and projects purified air throughout the room10. Featuring 10 speed settings, 350° oscillation, WiFi connectivity, night mode and sleep timer — you can even control and monitor air quality from anywhere, using the Dyson Link App3, or hands-free with compatible voice services9.


BREATHE EASY
Allergy sufferers rejoice! A breath of purified air all year round, Dyson Pure Hot+Cool™ captures fumes, gases and 99.95% of ultra-fine pollution particles and allergens11 — including pet dander and pollen. Providing purified heat during those chilly winter months, this smooth oscillator also works as a purifying fan when the mercury rises. Smart, huh? Featuring Jet Focus control for long-range personal heating, powerful Air Multiplier™ technology amplifies surrounding air, giving an uninterrupted stream of purified airflow.

PLAY IT COOL
A supreme air purifying machine, that also keeps you cool in summer, the Dyson Pure Cool™ features HEPA and carbon filtration technology to remove odours, gases and 99.95% of air pollutants and allergens, including bacteria and pollen, from the air11. With a 10-speed fan to help you chill out on a hot day, Dyson's Air Multiplier™ technology and ultra-smooth oscillation combine to stream purified air throughout your room.
PURE GENIUS
The versatile performer that delivers clean air and comfort every day of the year, Dyson Purifier Hot+Cool™ Formaldehyde detects and removes gases6, allergens, dust, and even destroys formaldehyde12, thanks to the catalytic filter. This innovative all-rounder captures 99.95% of air pollution particles8, as well as heating your whole room evenly5 in winter and cooling you down in summer. Boasting HEPA H137 and activated carbon filtration, sleep settings, and WiFi connectivity – you can even control it hands-free and remotely with compatible voice services9 and the Dyson Link App3! Pure genius? Absolutely!
1Supported by data from the Centre for Australian Weather and Climate Research, 2009. 2Heater and fan; not an air-conditioning unit. 3Requires device to run app, wi-fi or mobile data, Bluetooth 4.0 support, and iOS version 10 or Android version 5 (or above). Standard data and messaging rates may apply. 4Tested to JEM 1467 (acetic acid, acetaldehyde, ammonia), GB/T18801 (formaldehyde, benzene) and DTM-003282 (NO2). Capture rates vary. Tested for filtration efficiency at 0.1 microns (EN1822). 5In maximum setting. Tested for air projection, purification coverage in an 81m3 room and heating performance in a 35m3 room. 6Gas capture rates vary. 7Particle challenge by DEHS oil specified in EN1822 within a chamber specified in ASTM F3150. Tested in Max Mode at IBR US, for whole machine efficiency above 99.95%. 8Tested for filtration efficiency at 0.1 microns (EN1822). 9Refer to the Dyson Link app for compatible voice services. 10In maximum setting. Tested for air projection, purification coverage in an 81m3 room. 11Particles as small as 0.1 microns. Tested to EN1822. Gaseous capture tested to GB/T18801. Gaseous capture rate may vary. 12Third party full machine testing based on GB/T 18801-2015 formaldehyde cumulative clean mass testing with continuous injection until plateau of formaldehyde CADR is achieved. Results may vary in practice.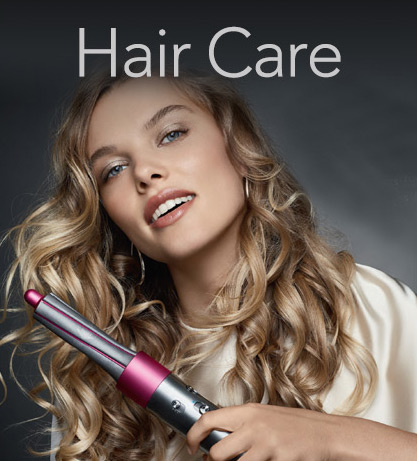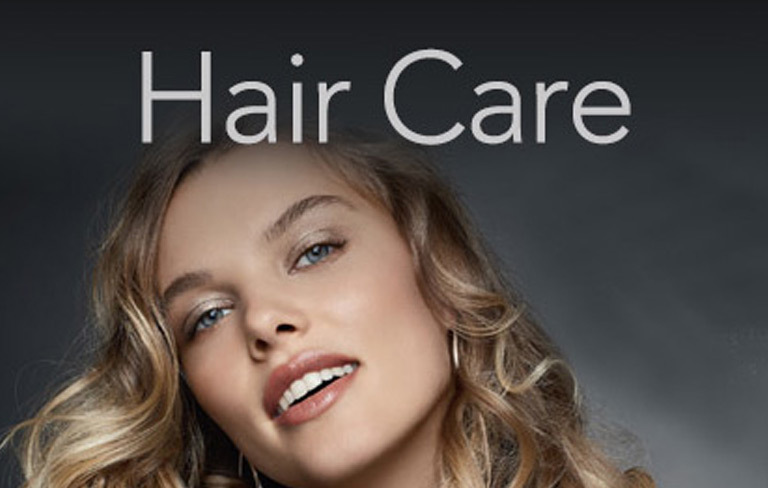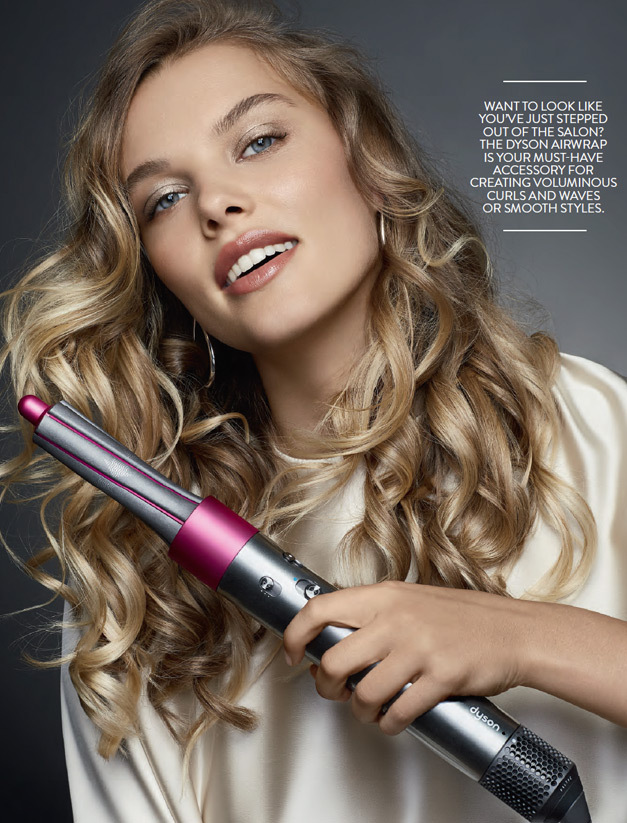 Now That's a Wrap
DYSONAIRWRAP
The must-have multi-tasker, Dyson's Airwrap smooths, dries, curls and waves your hair for a styling solution you'll love.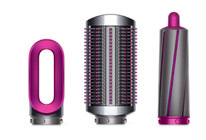 AIRS AND GRACES
The Dyson Airwrap is powered by a digital V9 motor which harnesses an aerodynamic phenomenon called the Coanda effect. This attracts and wraps hair around the barrel — without extreme heat — to achieve loose, beachy waves or voluminous curls.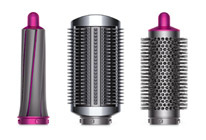 SALON-STANDARD BLOW-DRY
Featuring attachments for different styles, the Airwrap smoothing brushes attract hair to the surface of the brush and propel air along the strands of your hair, like a professional blow-dry. The Airwrap can style and dry simultaneously by combining the moisture in your hair with controlled heat and powerful airflow – like a magic wand for your hair!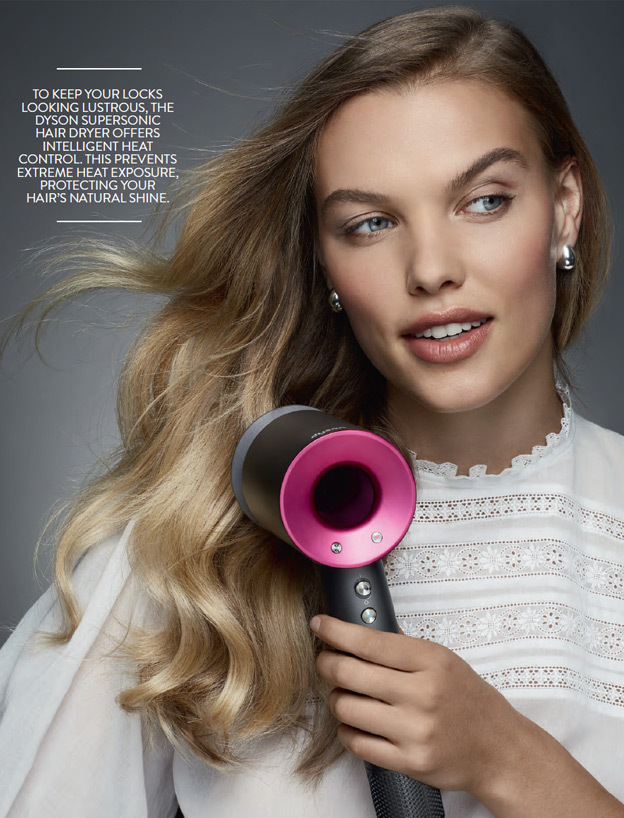 Your Hair-Drying Superhero
DYSONSUPERSONIC
Delivering fast drying and supreme styling without damaging heat, the Dyson Supersonic helps you achieve sleek and smooth or curly and voluminous looks — and everything in between.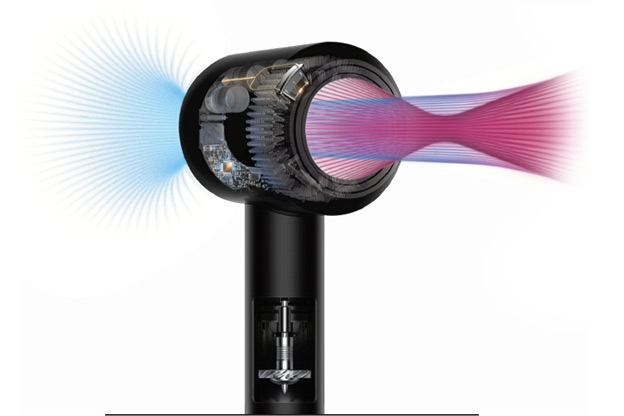 THE POWER IS IN YOUR HANDS
Small and sensationally powerful, the Dyson Supersonic digital motor sits inside the handle, perfectly balancing the dryer's weight. With ultra-fast drying capability, three precise speed settings, four heat settings and temperatures moderated 40 times per second to avoid heat damage — the Supersonic puts the control in your hands. Add your preferred attachment and you're good to blow-dry!
CHOOSE YOUR DYSON SUPERSONIC™ COLOUR
Available in White/Silver; Fuchsia/Iron; and Black/Nickel.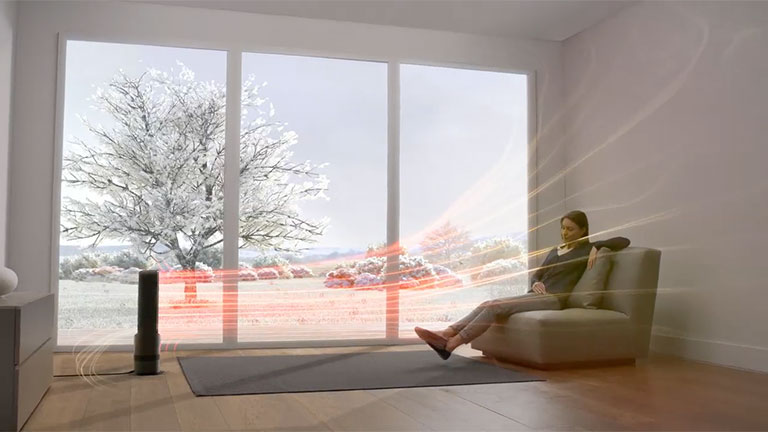 About Dyson
Dyson was founded in 1993 with the creation of the world's first bagless vacuum cleaner—a product that revolutionised the floorcare market.
Dyson has since grown to become one of the world's most recognisable brands and its name is now synonymous with innovation, design quality and reliability.
Dyson Australia offers an extensive range of powerful and technologically advanced vacuum cleaners, fans, purifiers and other airflow products that can help you maintain a more comfortable, safe and hygienic home.