Welcome to the GoPro Family
The GoPro family includes an option for every adventure. Each action camera is rugged and waterproof out of the box so all you need to do is set a course and go.
It's Time to Get Attached
GoPro mounts, grips and other accessories allow you to get even more from your GoPro action camera so you can capture better footage while focusing solely on your latest adventure.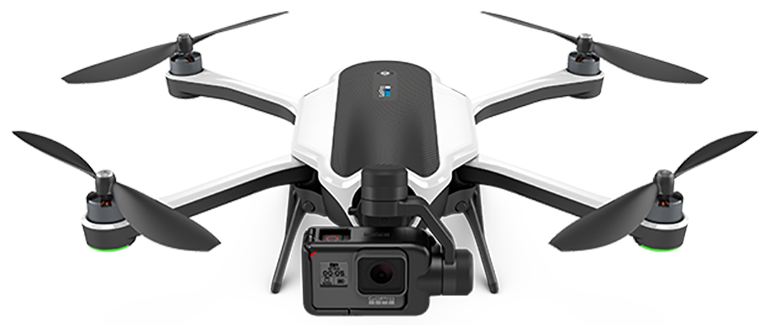 More than a Drone
Conquer the skies and capture amazingly smooth footage with GoPro's Karma drone. Compatible with the latest range of GoPro action cameras, Karma lets you spread your wings and capture footage you could only dream of.
About GoPro
In the USA in 2002, GoPro was founded in an attempt to create affordable camera equipment that could capture adventure–sports footage. GoPro's first offering was a 35mm camera that was lightweight and rugged enough to be used in extreme circumstances but lacked immediacy. A shift towards the creation of digital camcorders led to enormous success and the birth of one of the most versatile cameras on the market.
GoPro cameras such as the GoPro Hero models are used by some of the biggest production companies, brands, sports stars and celebrities on the planet. By engaging with its customers and encouraging them to share their footage, GoPro has also enabled some of the most breath–taking footage on the Internet.
GoPro Australia helps users capture their latest adventures in resolutions of up to 4K. Lightweight, robust and compatible with a range of GoPro mounts, cases and housing, GoPro Hero cameras allow users to record and share their experiences like never before.