Meet the Lineup
See life from a new perspective with a GoPro action camera. With a range of options in the family available, all featuring a tough extrior and impressive technology inside, there's a GoPro that's perfectly designed for you.
Wear it.
Mount it. Love it.
Re–live the experience on your television, watch footage at the scene on a detachable LCD touch screen, make sure your GoPro is always ready to go and control the settings on your camera from long range — all thanks to the range of accessories and cables available for GoPro cameras.
Capture your favourite moments, then sit back and relax while your pictures automatically transfer via the GoPro app - to create an epic video of your adventures.1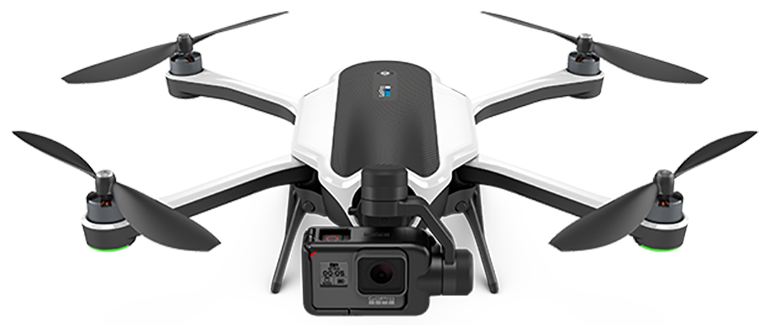 More than a Drone
Conquer the skies and capture amazingly smooth footage with GoPro's Karma drone. Compatible with the latest range of GoPro action cameras, Karma lets you spread your wings and capture footage you could only dream of.
About GoPro
In the USA in 2002, GoPro was founded in an attempt to create affordable camera equipment that could capture adventure–sports footage. GoPro's first offering was a 35mm camera that was lightweight and rugged enough to be used in extreme circumstances but lacked immediacy. A shift towards the creation of digital camcorders led to enormous success and the birth of one of the most versatile cameras on the market.
GoPro cameras such as the GoPro Hero models are used by some of the biggest production companies, brands, sports stars and celebrities on the planet. By engaging with its customers and encouraging them to share their footage, GoPro has also enabled some of the most breath–taking footage on the Internet.
GoPro Australia helps users capture their latest adventures in resolutions of up to 4K. Lightweight, robust and compatible with a range of GoPro mounts, cases and housing, GoPro Hero cameras allow users to record and share their experiences like never before.
1 QuikStories requires the GoPro and Quik mobile apps, available free for iOS® and Android™. To create a QuikStory, your HERO6 Black must be connected to the GoPro app.
2 Compared to HERO5 Black.