PLAY ANY SONG IN ANY ROOM.

HEOS is the wireless music system that lets you play your songs throughout your home and control it all through your mobile devices. All you need to get started is one or more HEOS speakers and the free HEOS app.
HEOS APP
ANY TUNE. ANY ROOM. ANY TIME.
The HEOS app lets you play practically any song in any room in your home. Choose music from your own collection or stream tracks from services — you can even get recommendations from other users. What's really great, though, is that you can play different songs in different rooms so everyone gets to enjoy the music they love.
CREATE
YOUR OWN PLAYLIST OR LET FRIENDS, FAMILY AND GUESTS ADD THEIR FAVOURITE TRACKS FOR THE ULTIMATE PARTY MIX.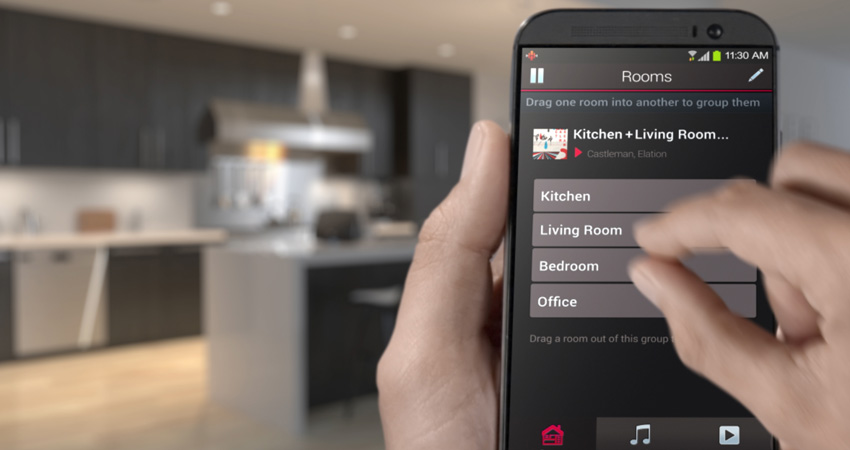 PICK
THE SONGS, SELECT THE ROOMS. PLAY THE SAME SONG THROUGHOUT YOUR HOME OR LISTEN TO DIFFERENT MUSIC IN DIFFERENT ROOMS.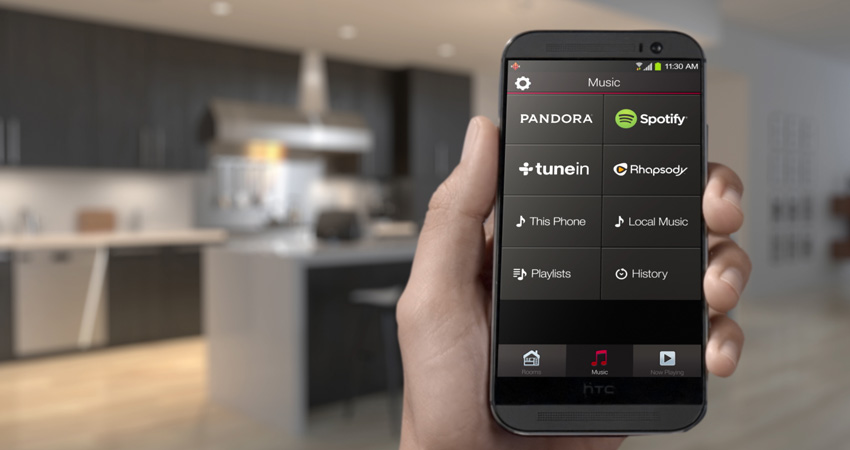 LISTEN
TO MUSIC STORED ON YOUR PHONE, TABLET, USB DRIVE AND HOME NETWORK OR STREAM FROM ONLINE SERVICES.
WIRELESS MULTI-ROOM SOUND SYSTEM
ANY ROOM. OR EVERY ROOM.
HEOS gives you total control of the music in your home. Features like 'family' and 'party' modes mean you can play the same song throughout or listen to different tracks in each room.
FAMILY OF PRODUCTS
THEY MAKE BEAUTIFUL MUSIC, TOGETHER OR APART.
HEOS speakers are made with high-quality components and the latest acoustic technology to deliver a pure, crisp, precise sound. They can be paired to create a 'front-row' sonic experience or used on their own for room-filling audio in a compact, stylish form.
HEOS 7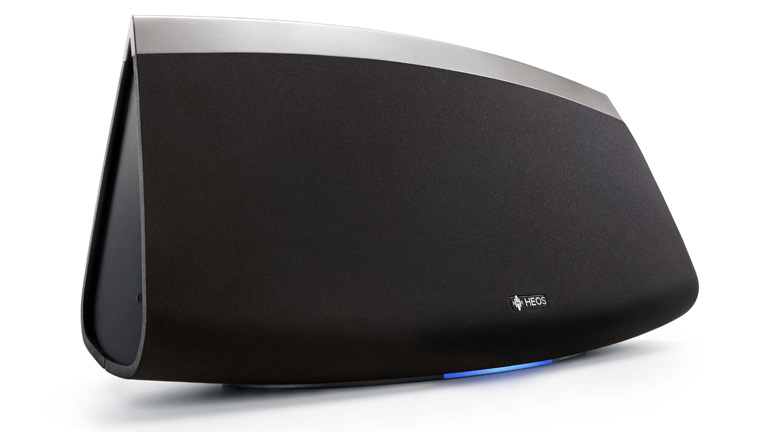 The HEOS 7 has enough power to fill the biggest room.
If you are serious about sound, or if you want to throw parties to remember, the HEOS 7 is the speaker for you. It is, quite simply, the ultimate wireless speaker.
HEOS 5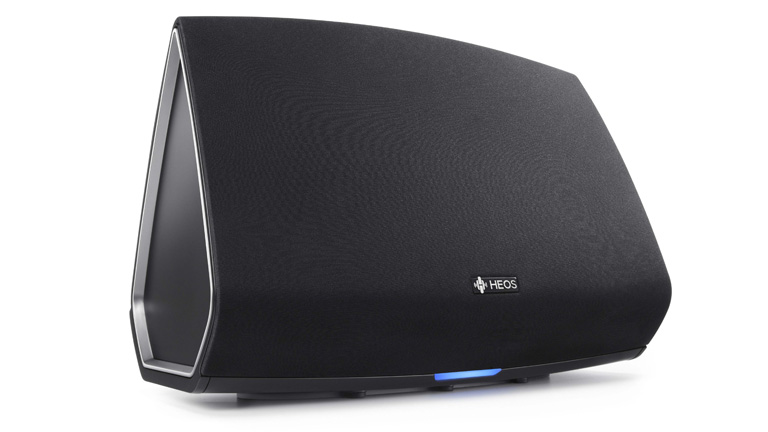 The perfect all-rounder, HEOS 5 is ideal for medium to large rooms.
HEOS 5 is your go-to speaker. Clear highs and deep lows mean this speaker is ready for anything. Compact and stylish, it can fit seamlessly into practically any room.
HEOS 1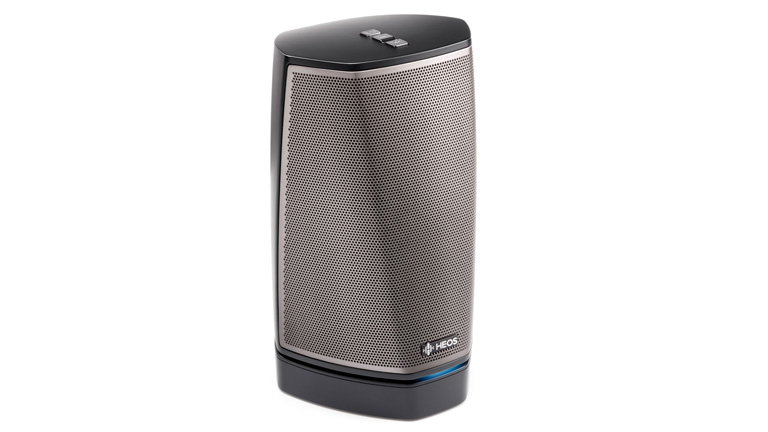 HEOS 1 delivers outstanding audio in a compact form.
WiFi streaming, a USB port and stereo line input mean there are no limitations on how you listen to your music. Humidity resistance means you can even set one up in your bathroom.
HEOS Soundbar & Subwoofer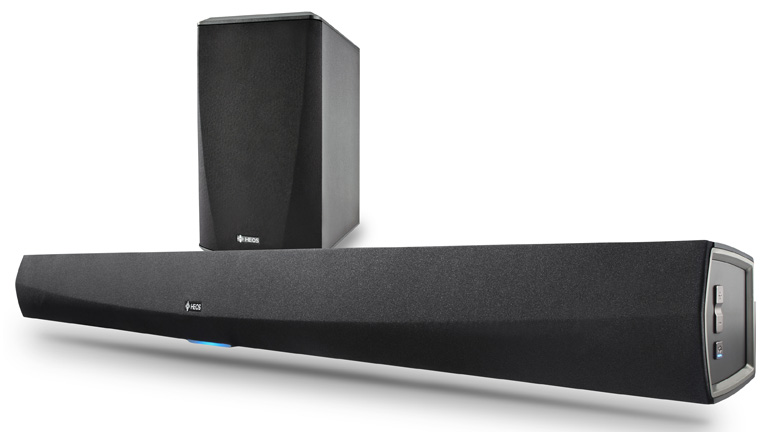 The HEOS soundbar and subwoofer are all you need to take your media set up to the next level.
Compact yet powerful, the HEOS home cinema kit fits seamlessly into your décor scheme and brings high fidelity audio to your home so you get more from your favourite films, shows and songs.
HEOS Link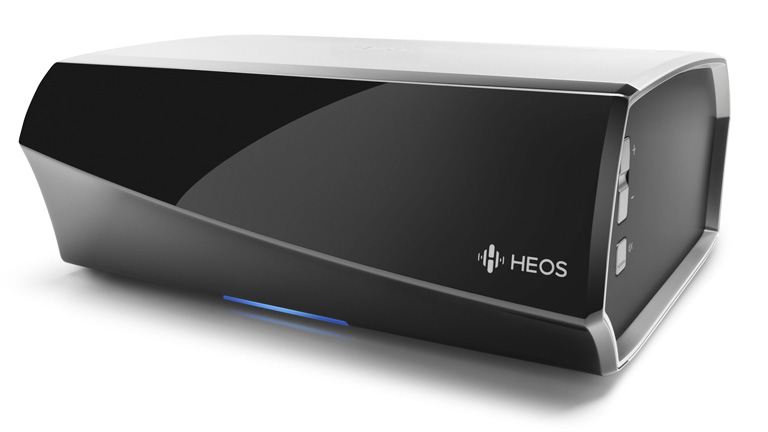 Enjoy your favourite music anywhere and everywhere around your home.
HEOS Link multiroom hub utilizes your wireless home network so you can explore, browse and play music on your existing music or home entertainment systems.
HEOS Accessories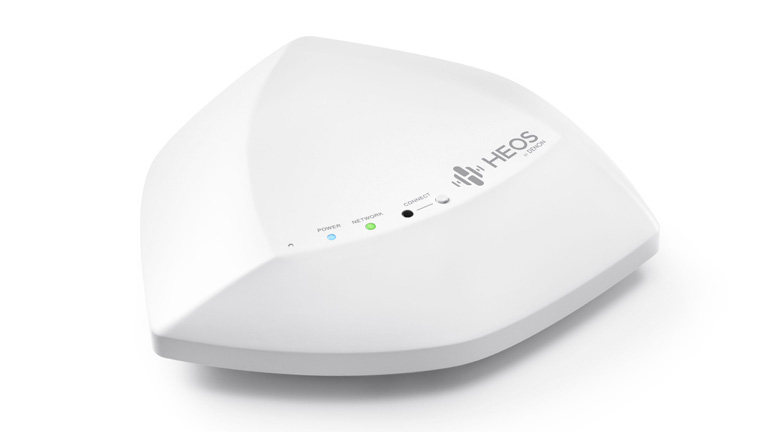 HEOS accessories help your HEOS system work even better.
From detachable, rechargeable batteries that allow you to take your speaker anywhere to wireless pre-amplifiers that turn any speaker into a wireless zone, HEOS accessories help you live with superior audio.
SET-UP PROCESS
EASY SET-UP IN ANY ROOM.
Put your speakers where you want them, download the FREE app to your smart device, connect to your home wireless network and select a source. Then, just let the music play.
STEP 1

PLUG IT IN
STEP 2

TAP THE APP
STEP 3

CONNECT TO WIRELESS
STEP 4

LOVE THE MUSIC