Herington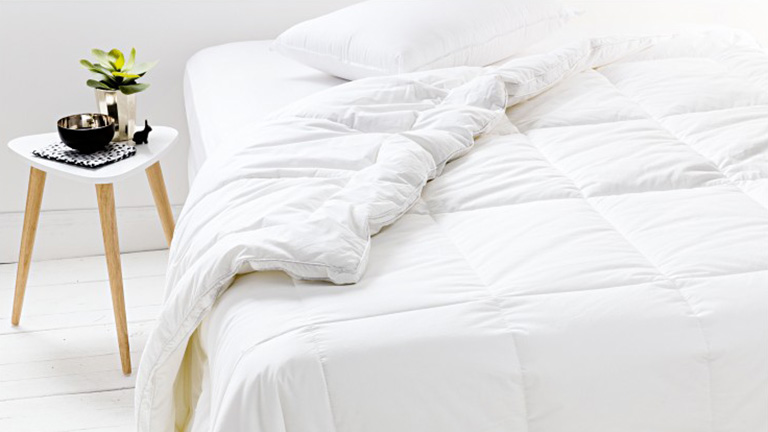 Herington by Jaspa Herington is a premium Australian bedding brand that specialises in luxury quilts and pillows.
Quilts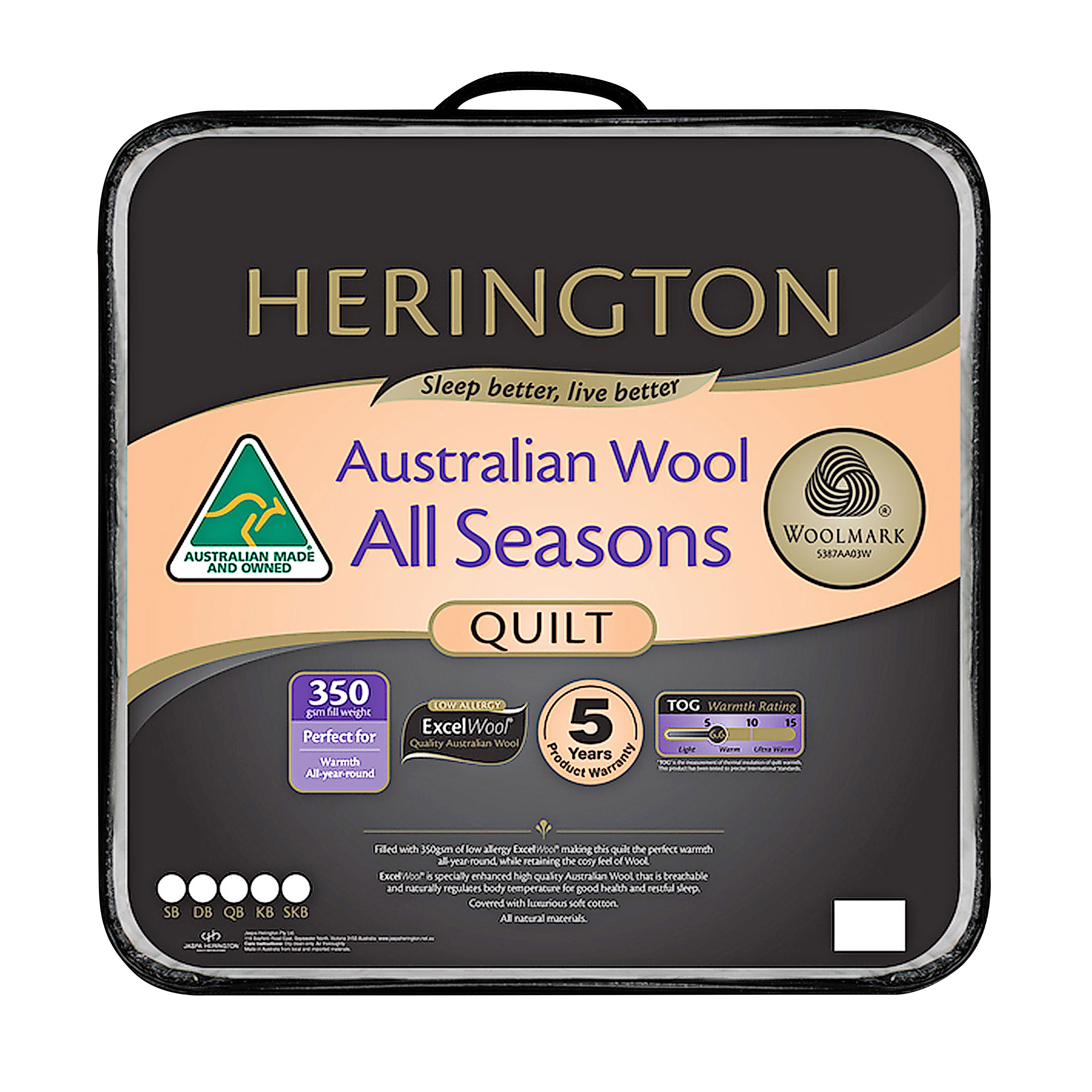 The Herington quilt range has an option for all seasons, tastes and needs.
Famous for their high loft and comfort, Herington quilts make getting into bed one of the best parts of the day. They are available with a range of fillings to suit those with allergens and those who still want the warmth or coolness of a certain quilt.
Manufactured in Australia to guarantee the highest standards, Herington quilts deliver lasting comfort for beds of all sizes.
Pillows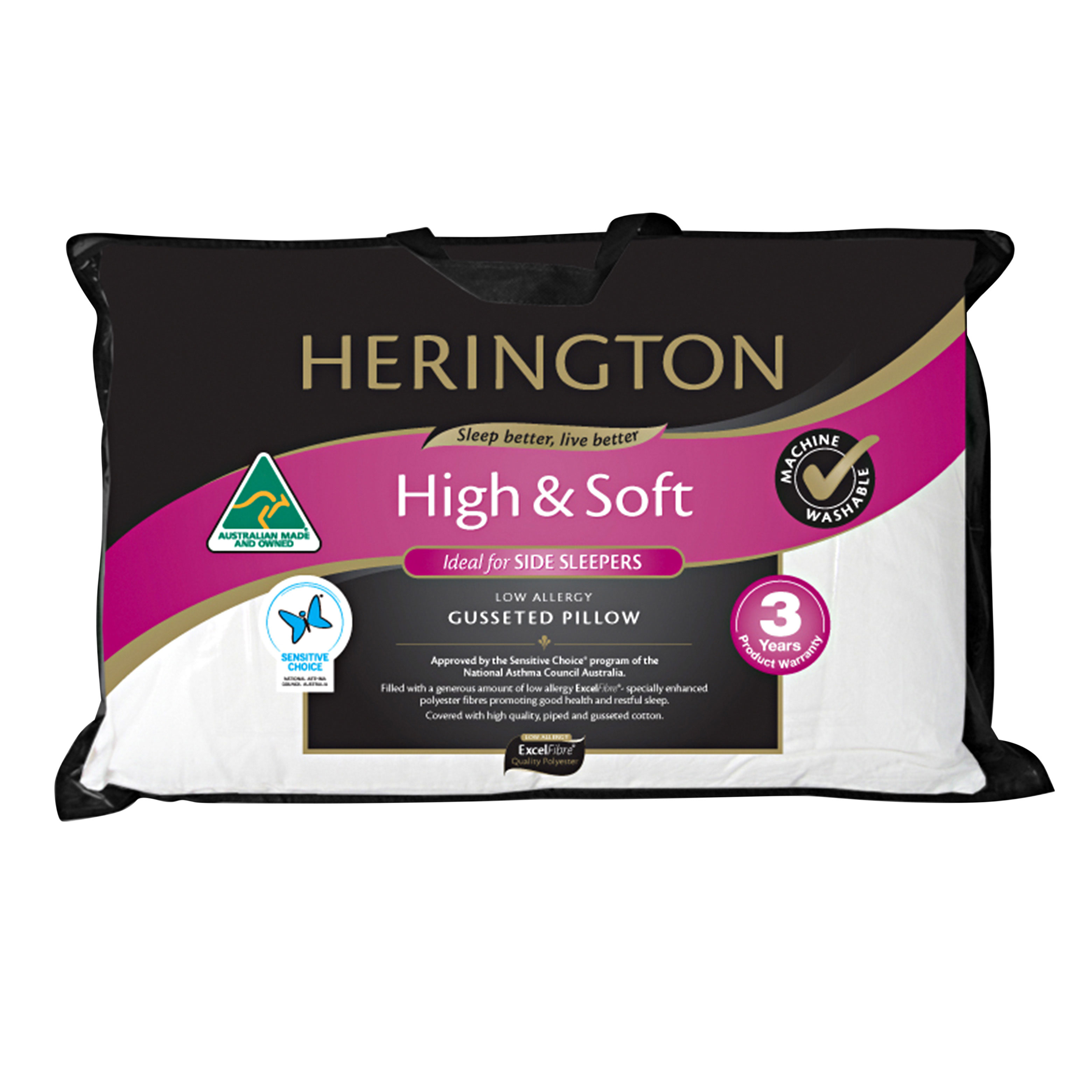 Herington has a pillow for every user.
Regardless of whether you are a front, side or back sleeper, the Herington pillow range has the perfect pillow for you. Filled with the highest-quality materials, from Australian wool to latex for allergy sufferers, Herington pillows can set you up for a great night's sleep.
Available in a range of sizes, including pillows for kids, Herington pillows offer everything you need.
About Herington
About Herington
Since its foundation in 1991, Jaspa Herington has established itself as one of the country's leading suppliers and manufacturers of high-quality bedding. Herington's success can also be attributed to its extensive product portfolio, which includes the likes of bedding for therapeutic use and bedding solutions for allergy sufferers.
To ensure that the company can continue to produce the very best bedding, Jaspa Herington incorporates the latest technological advances into its manufacturing and fabric development processes. In addition, the vast majority of Herington products are made in Australia. This gives the company total control over production so it can guarantee that the highest standards are maintained; it also means Jaspa Herington can proudly employ a local workforce.
Herington products are made with premium materials such as latex, silk and white goose down. Designed to deliver maximum loft and comfort, Herington quilts and pillows make your bed as inviting as possible and help you enjoy a peaceful night's rest.