EXPERIENCE 8TH GEN CORETM PROCESSORS
INTRODUCING 8TH GENERATION INTEL® PROCESSOR*
With clock-speeds as high as 4.7GHz, up to six processing cores and Intel Optane support, Intel 8th generation processors deliver flawless UHD entertainment, sumptuous VR experiences and much more besides.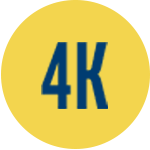 SENSORY-SHATTERING 4K RESOLUTION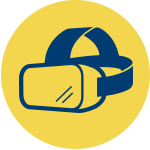 LIFELIKE VR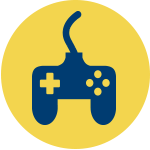 COMPETITION-LEVEL GAMING
POWERED BY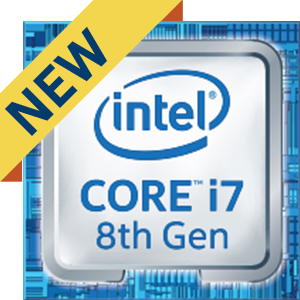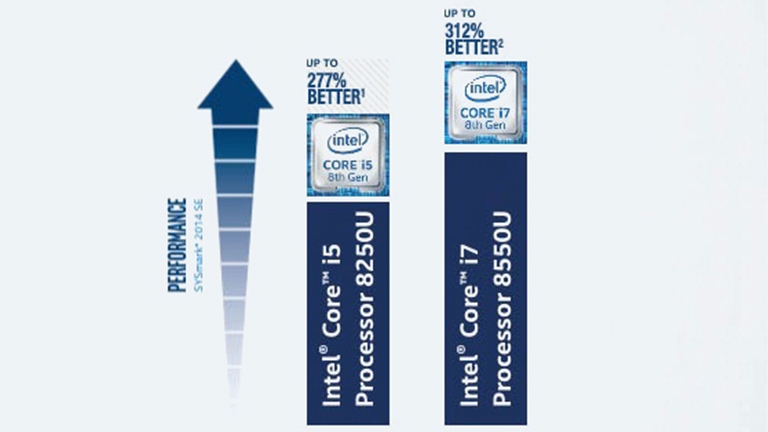 Intel Core Processors Family
POWER AND PERFORMANCE
Get the most out of your new PC with the power and performance that an Intel Core processor can provide. Work harder, faster and multi-task better than ever with the dedicated power provided by the latest 8th generation Intel technology.
Power advanced programs and games
Instant wake up8
Stream in 4K Ultra HD
Better performance compared to Intel Celeron processor4-7
Wakes up in <300 ms with Modern Standby8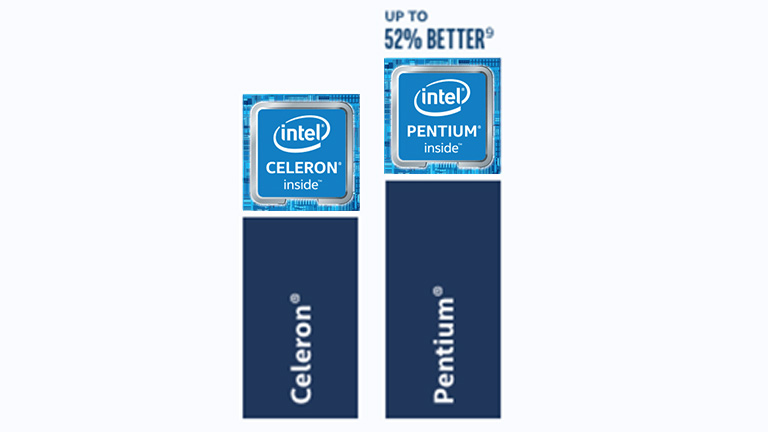 Intel Celeron & Pentium Processors
VALUE AND PERFORMANCE
Experience Intel level performance that lets you enjoy entertainment and brilliant PC performance as you multitask effortlessly. Get the impressive performance and graphics you've come to expect with an Intel Pentium or Celeron processor.
Power everyday task
Quick startup
Brilliant HD graphics
Better performance compared to Intel Celeron processor9
GAME + RECORD + STREAM
WITHOUT COMPROMISE
INTEL'S MOST POWERFUL GAMING GENERATION
SENSORY-SHATTERING 4K RESOLUTION
with Intel® Turbo Boost Technology 2.0
UP TO 2X MORE FPS
vs a 3-year-old Desktop PC
EXTREME UNLOCK CAPABILITES
Maximize overclocking performance utilizing Intel® XTU advanced tuning features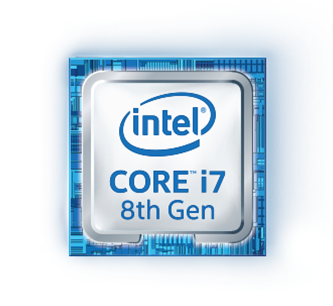 UNLOCKED 8TH GEN
INTEL® CORE™ i7 PROCESSOR
UP TO 6 CORE 12-THREADED PERFOMANCE
Intel® Hyper-Therading Technology Game + record + stream all at once
UP TO 12 MB INTEL SMART CACHE MEMORY
Reduce latency and improve performance
INTRODUCING INTEL® OPTANE ™ MEMORY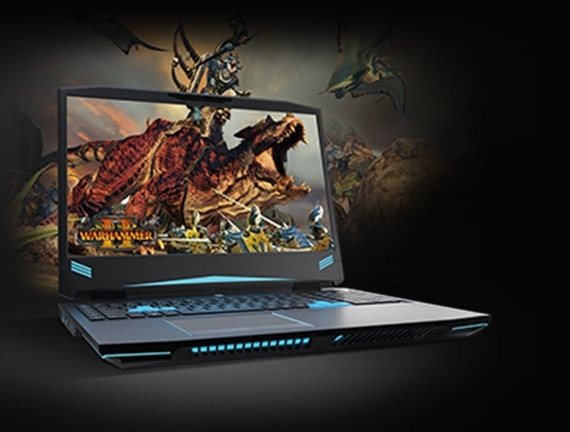 GET IN THE GAME FASTER
MORE BATTLES, IN MORE PLACES

FEATURING INTEL® OPTANE ™ MEMORY

FASTER LEVEL LOADING
than without Intel® Optane™ Memory
© Games Workshop Limited 2018. Published by SEGA © 2018 Intel Corporation. Intel, the Intel logo, Intel Core, and Intel Optane are trademarks of Intel Corporation or Its subsidiaries in the U.S. and/or other countries.
WHAT IS INTEL®
OPTANE™ MEMORY?
Intel Optane memory sits between the processor and slower, SATA-based storage devices to make commonly used data more accessible for a more responsive performance. Unlike RAM, which loses stored data when your device is powered down, Intel Optane remembers data when your computer is off for increased speeds and reduced load times.
DO I STILL NEED
RAM?
Yes, as Intel Optane is designed to complement RAM, not replace it. In fact, adding Optane to your set up will be of greater benefit than increasing the memory. A computer with an HDD, 8GB RAM and 16GB of Intel Optane memory, for example, will be more responsive than a system with the same hard drive and 16GB RAM.