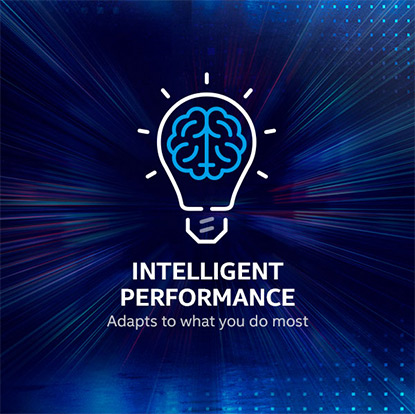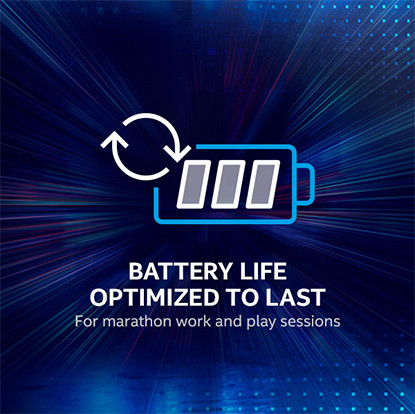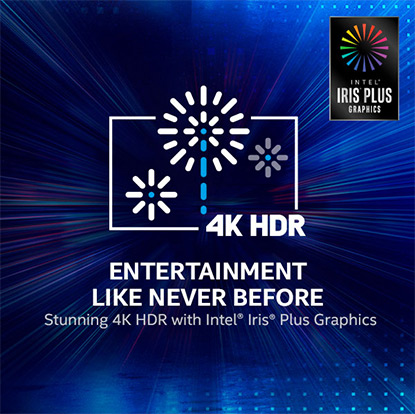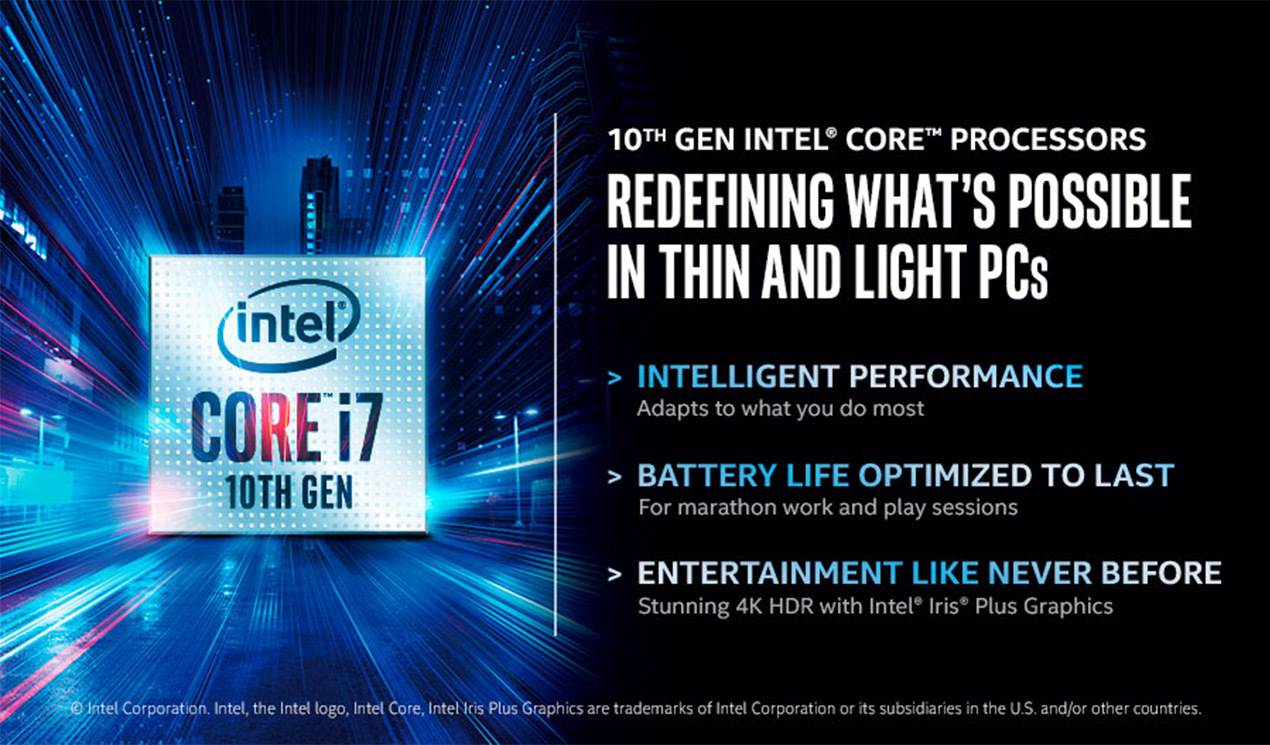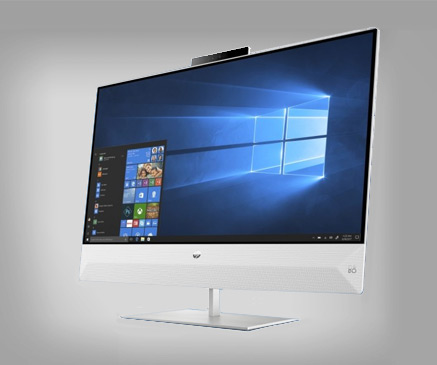 Intel Desktop Processors
With an optimal balance of frequency, cores and threads, advanced tuning support, and blazing connectivity, new 10th Generation Intel Core™ processors help supercharge desktop PCs/All in ones and enable incredible experiences and productivity for gamers, content creators, and mainstream users.
Intel Wi-Fi 6 (Gig+), Intel LAN , Thunderbolt 3 for fastest (1) wireless and wired connectivity.
Intel Optane smart storage to create, game, and produce with less waiting.
Processor speeds of up to 5.3GHz on Core i9 power the world's fastest (2) gaming PCs.
Amazing overclocking (3) headroom with unlocked Core CPUs for elite gamers.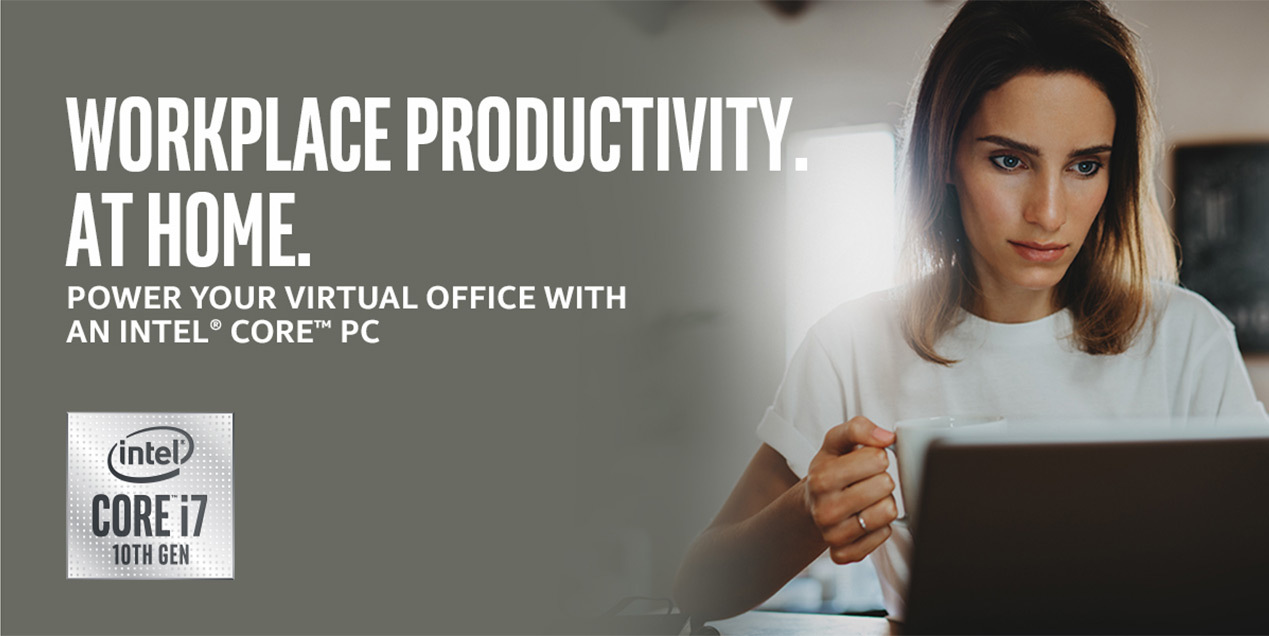 1Best in Class Wi-Fi 6: Intel® Wi-Fi 6 (Gig+) products support optional 160 MHz channels, enabling the fastest possible theoretical maximum speeds (2402 Mbps) for typical 2x2 802.11ax PC Wi-Fi products. Premium Intel® Wi-Fi 6 (Gig+) products enable 2-4x faster maximum theoretical speeds compared standard 2x2 (1201 Mbps) or 1x1 (600 Mbps) 802.11ax PC Wi-Fi products, which only support the mandatory requirement of 80 MHz channels

2Based on Intel® Core™ i9-10980HK's highest achievable max turbo frequency of 5.3GHz, exceeding all other mobile products available as of April 2020. See configuration disclosure for details. Includes use of Intel® Thermal Velocity Boost (Intel® TVB). User experience varies with workload. See end notes for details.

3Altering clock frequency or voltage may damage or reduce the useful life of the processor and other system components, and may reduce system stability and performance. Product warranties may not apply if the processor is operated beyond its specifications. Check with the manufacturers of system and components for additional details.

5Software and workloads used in performance tests may have been optimized for performance only on Intel® microprocessors. Performance tests, such as SYSmark* and MobileMark*, are measured using specific computer systems, components, software, operations, and functions. Any change to any of those factors may cause the results to vary. You should consult other information and performance tests to assist you in fully evaluating your contemplated purchases, including the performance of that product when combined with other products. For more information go to www.intel.com.au/benchmarks

6Intel® technologies' features and benefits depend on system configuration and may require enabled hardware, software or service activation. Performance varies depending on system configuration. No product or component can be absolutely secure. Check with your system manufacturer or retailer or learn more at https://www.intel.com.au.