Jabra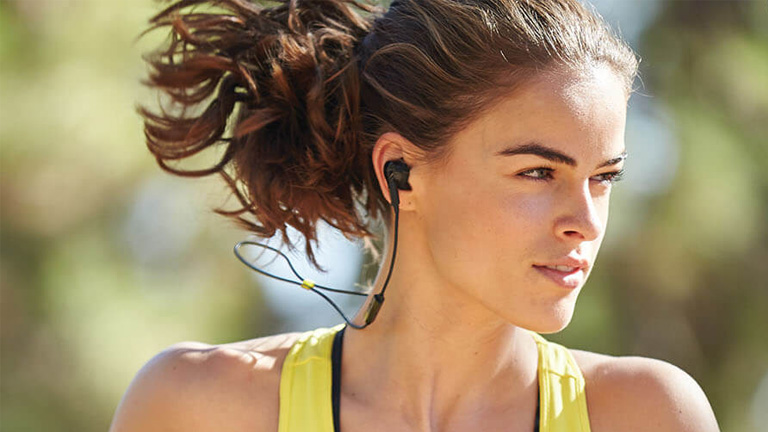 Jabra is a leading audio brand, with a range of Bluetooth headsets, speakerphones and sports headphones designed for calls and music.
Bluetooth Headsets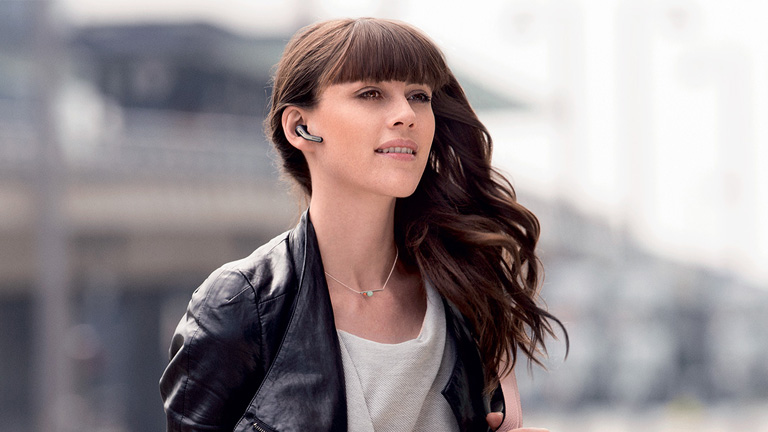 Enjoy full wireless freedom with the range of Jabra Bluetooth headsets.
Designed to be discrete, lightweight and comfortable, Jabra Bluetooth headsets can be worn all day so you never miss a call.
Jabra wireless headsets combine long battery life with superior sound, enabling you to stay connected to your calls, music and entertainment whilst on-the-go, for longer.
Available in a range of wearing styles and colours, Jabra has a Bluetooth earpiece to suit any need and budget.
In-Car & Portable Speakerphones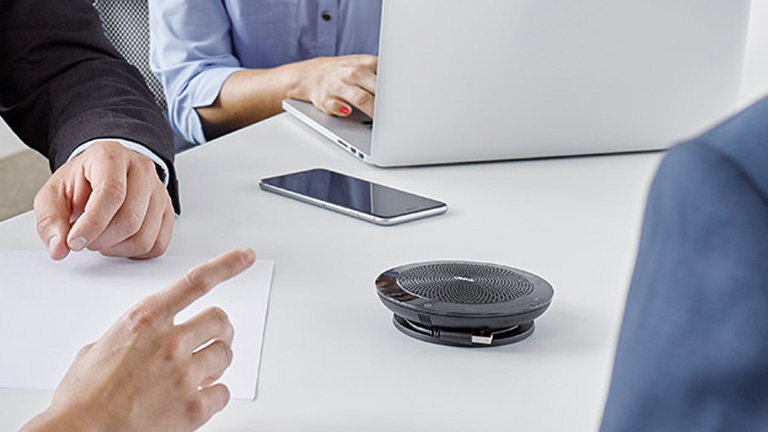 Jabra in-car and portable speakerphones give you hands-free freedom, wherever your day takes you.
Jabra in-car speakerphones let you stay connected on the road, without compromising your safety. Noise-cancellation gives you clear, noise-free calls on-the-go.
Jabra portable speakerphones are small, compact and lightweight, so you can turn any space into a conference room instantly. Advanced audio technology blocks ambient noise, echo and distortion so the person on the other end hears nothing but your voice.
Jabra speakerphones are available in both wired and wireless connections so you can tailor your set-up to your needs.
In-Ear Headphones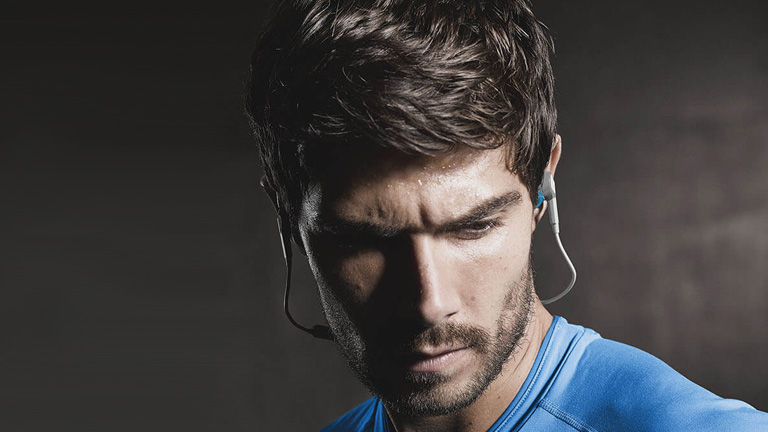 Jabra in-ear headphones give you freedom from wires, superior sound, and a choice of wearing styles that suit every purpose.
Available in a range of comfortable wearing styles, Jabra wireless headphones are made to move and are intuitive to use and are designed to work how you do, whether taking calls, listening to music, streaming multi-media or working out.
Jabra in-ear headphones also include integrated apps, that track, measure and monitor your progress, or provide an enhanced audio experience through voice commands and one-tap controls to completely revolutionise your call experience.*
*Model dependant
About Jabra
About Jabra
As part of the GN group, Jabra's heritage dates back to 1869 and the laying of the world's first submarine cable. This cable carried the telegraph line that linked East to West and changed communications forever.
Jabra is still characterised by this pioneering spirit. The world's first ultra-noise cancelling microphone, the world's first Bluetooth headset and the world's first sports headphones with integrated heart rate monitors can all be found in its product back catalogue.
Driven by the goal of making life sound better, Jabra continues to create products that promote wellbeing, productivity and valuable human connections.