King Koil by A.H.Beard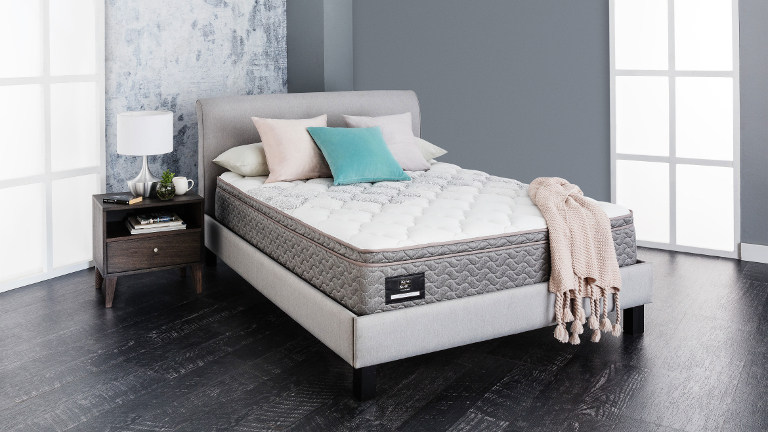 King Koil is a leading bedding brand famed for its chiropractor approved mattresses.
Mattresses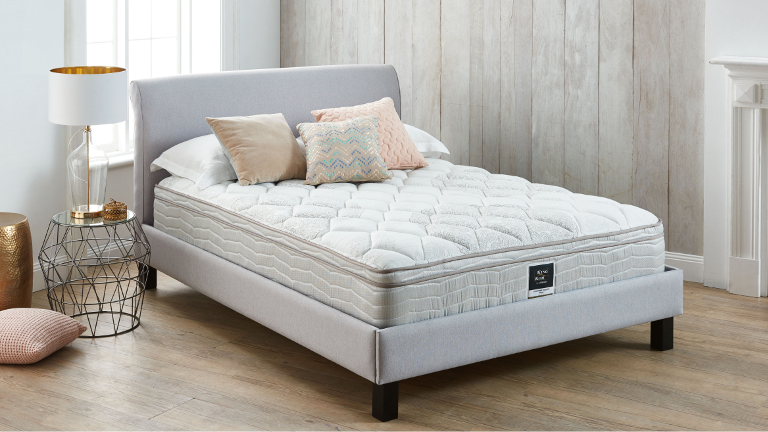 A King Koil mattress offers first-rate comfort and support whilst you sleep.
Designed with anti-allergen materials, King Koil's Reflex Support System, which responds to your weight and shape to provide postural support, and Aerocomfort technology for superior pressure relief and breathability, King Koil mattresses can help improve the quality of your sleep.
Available in a range of sizes, King Koil mattresses can meet any need in any home.
Ensembles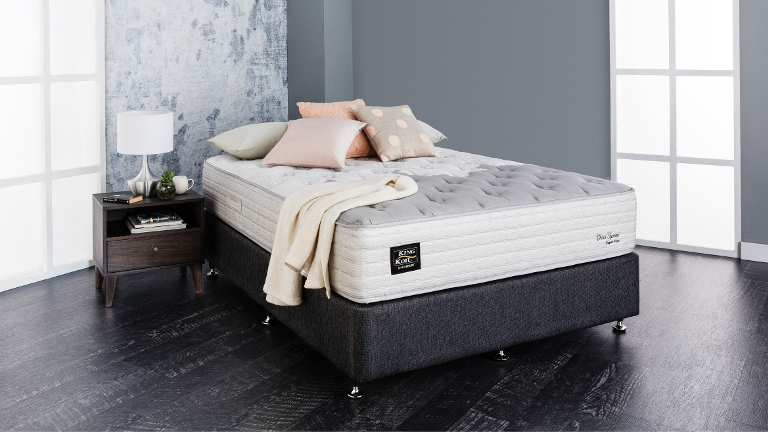 King Koil ensembles save you the time and hassle of shopping for a bed and a mattress.
A King Koil ensemble delivers all the comfort and support you would expect from a King Koil mattress and combines it with a sturdy, sophisticated bed base. Certain models include storage drawers and a trundle within the bed base to save on space in your bedrooms.
Available in a range of styles and sizes, King Koil ensembles can match any bedroom size and décor.
About King Koil by A.H.Beard
About King Koil by A.H.Beard
The company now known as King Koil was founded in the USA in 1898 as United States Bedding. From the humble beginnings of one small factory and 6 employees, the company grew steadily and became renowned as innovators in the industry. In 1930, the company developed a revolutionary bedspring. After deliberating on an appropriate name for their product they settled on King Koil. The success of the product led to a re-brand and international recognition; King Koil mattresses are now sold in over 80 countries worldwide.
A.H.Beard is committed to researching, developing and implementing the latest technology so it can create the highest quality mattresses. King Koil's long running association with, and endorsement from, the International Chiropractors Association (ICA) demonstrates how effective it has been in working toward this goal.
King Koil mattresses have been designed and manufactured in Australia by AH Beard since 1970. A.H.Beard is an Australian family owned company, which has been helping people get a better night's sleep since 1899. All mattresses are rigorously tested to ensure they deliver long lasting support for users while they sleep.