KitchenAid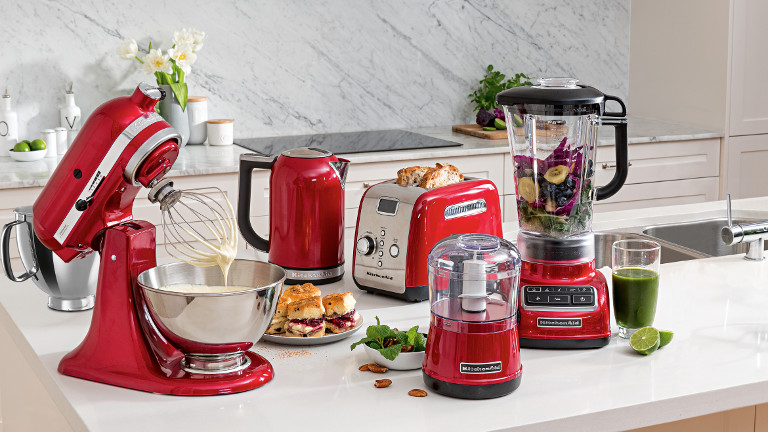 KitchenAid is a world-renowned kitchen appliance brand that offers a wide range of innovative Stand Mixers, Blenders, Food Processors, Kettles and more.
Mixers & Blenders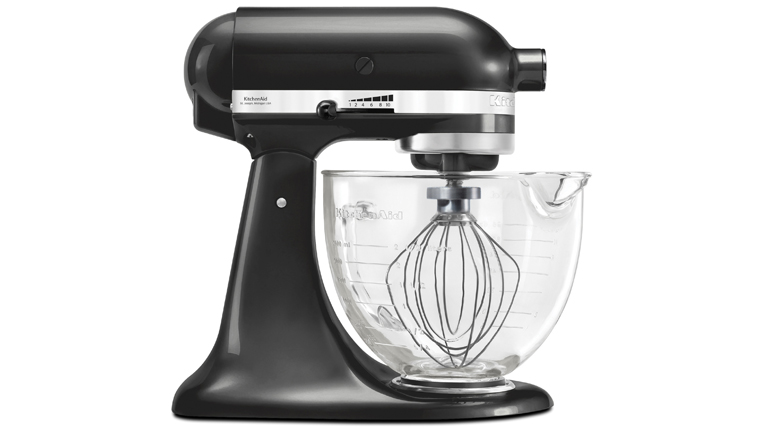 KitchenAid blenders and mixers help you prepare your latest culinary masterpiece with ease and accuracy.
KitchenAid mixers feature powerful and robust motors to create consistent, thorough mixes every time. KitchenAid blenders boast intuitive controls and pre-set programs so you can take the stress and guesswork out of cooking with almost any ingredient.
From stand mixers to hand blenders, KitchenAid appliances offer all the features you need to prepare the dishes you love to perfection.
Stand Mixer Accessories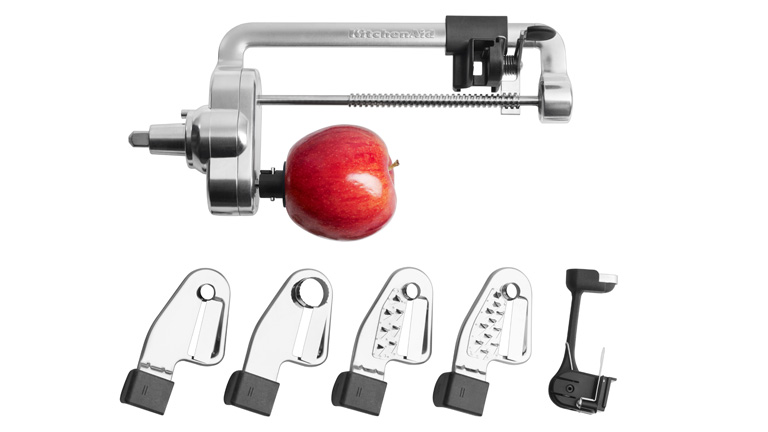 KitchenAid attachments take your cooking skills further.
Accessories such as double-walled ice cream bowl attachments and spiralizers that can peel fruit and veg with such accuracy that you can create the likes of zucchini noodles mean you can try your hand at a whole host of new dishes and develop the recipes you already know.
Easy-to-attach and easy-to-clean, KitchenAid accessories help you get the very most from the time you spend cooking.
Food Processors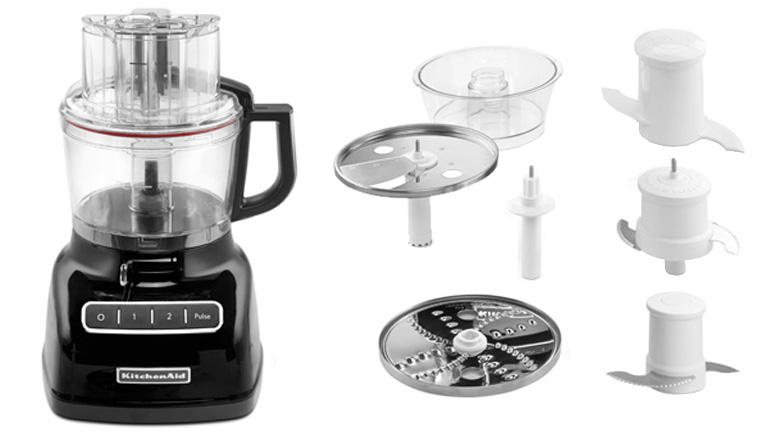 A KitchenAid food processor gives you total control over preparing your ingredients.
Equipped with features such as KitchenAid's ExactSlice technology that gives you all the precision you need to make everything from pie crusts to pesto, Kitchen Aid food processors can take your culinary skills to new heights. Intuitive controls and wide feed tubes make the process as easy as it is effective.
Striking, uncomplicated and capable of delivering the best results, KitchenAid food processors are ideal for any home chef.
Slow Cookers & Multi-Cookers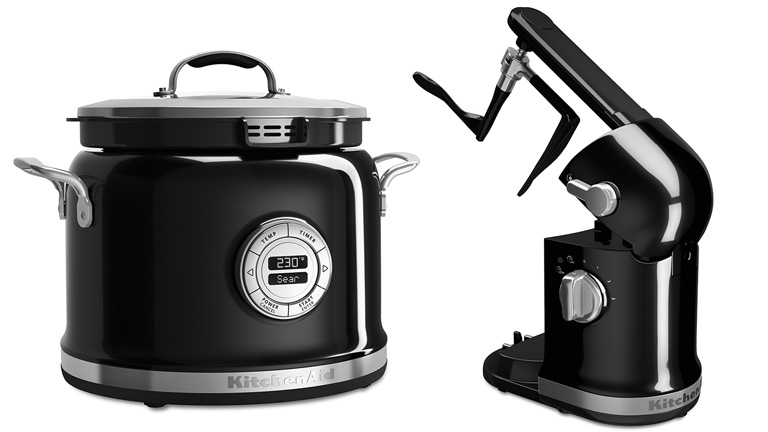 A KitchenAid slow cooker or multi-cooker allows you to cook almost any meal and capture every last flavour.
KitchenAid slow cookers feature programmable timers and keep warm functions so you can simply add the ingredients then set and forget. KitchenAid multi-cookers enable you to prepare almost any dish imaginable from one compact unit so you can expand your repertoire with ease.
Uncomplicated and effective, KitchenAid multi-cookers and slow cookers allow you to prepare a wide range of delicious meals with the minimum of fuss.
Kettles & Toasters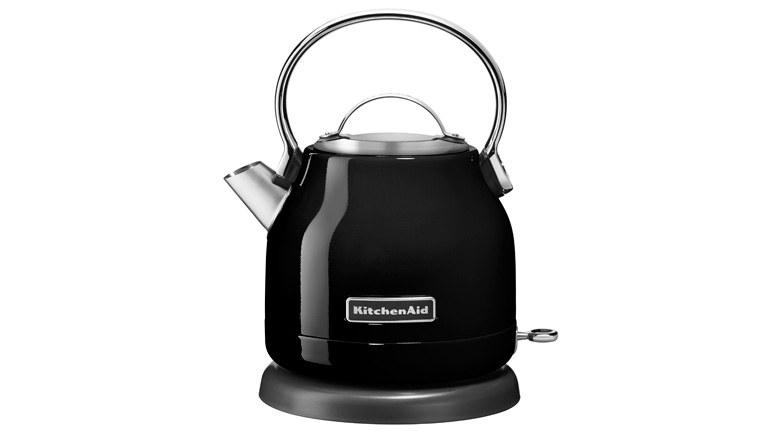 Get the right start to your day with the help of a KitchenAid kettle or toaster.
Packed with innovative ideas like automatic sensors and keep warm functions, KitchenAid toasters brown toast to perfection. KitchenAid kettles offer fast heat up times and features such as an adjustable temperature range so you can set your kettle to make the drinks you love.
Easy-to-use, stylish and durable, KitchenAid kettles and toasters are a welcome addition to any home.
Coffee Machines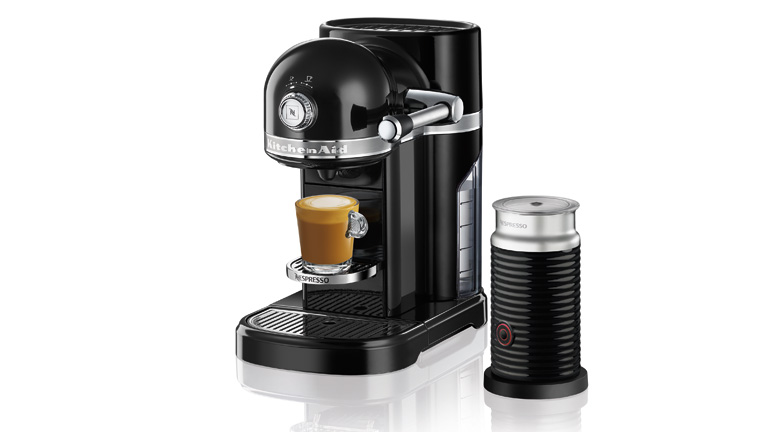 KitchenAid coffee machines bring barista-quality coffee to your home.
Easy-to-use and easy-to-clean, KitchenAid coffee makers are equipped with everything you need to capture every note of your favourite flavors. Professional-grade components help you do it all with minimal effort and hassle.
Stylish and compact, KitchenAid coffee machines are the perfect addition to the home of any coffee lover.
About KitchenAid
About KitchenAid
KitchenAid was founded in the USA in 1919 when engineer Hebert Johnson was inspired to create a stand mixer after watching a baker struggle with a dough mix. The product was so innovative that it bears a very close resemblance to the mixers on the market today.
KitchenAid is, however, just as well-known for introducing a burst of colour into kitchens as it is for improving the way we prepare food. In the 50s, KitchenAid took the tradition of whitegoods and turned it on its head by adding iconic product lines that came in the likes of Sunny Yellow and Petal Pink.
KitchenAid's drive for creating reliable, effective and innovative appliances that help people get the most out of cooking continues to this day. Its range of mixers, blenders, food processors and cookers is painstakingly developed to help Australians create food that is cooked from the heart.