littleBits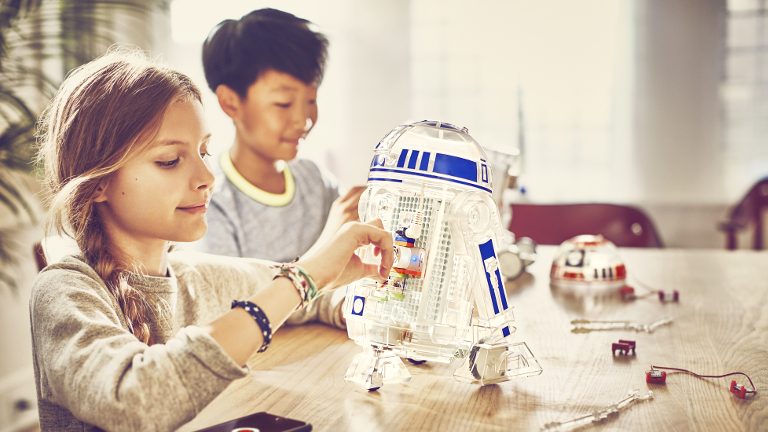 littleBits makes easy-to-use, electronic building blocks and technology kits that allow your children to invent, create and learn without limits.
littleBits Droid Inventor Kit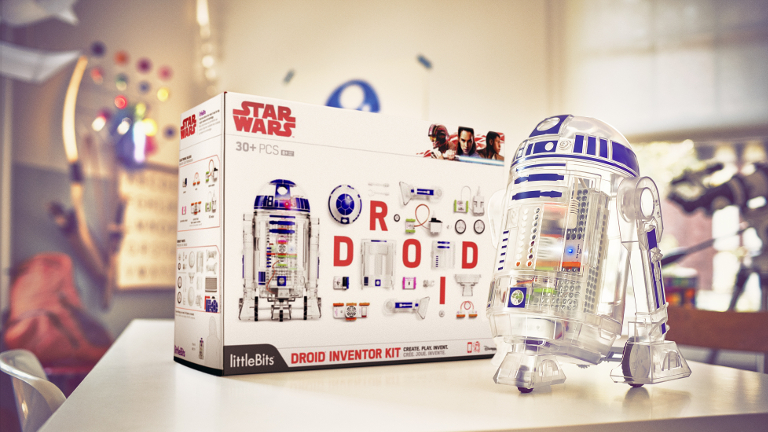 The littleBits Droid Inventor Kit brings technology to life.
Using the hugely intuitive littleBits magnetic, electronic block system, your kids can now create their very own app-controlled Droid, set it challenges and use it to level-up their inventor skills. What is more, the app also contains instructions to put together an officially licensed R2 Unit that can be sent on over 15 Star Wars™ missions for a themed adventure without rival.
littleBits Droids Inventor Kits come with everything required - including batteries and stickers - to start creating, innovating and preparing for tomorrow's world.
littleBits Educational Toys
littleBits electronic blocks and sets put limitless creativity at your child's fingertips.
Easy-to-use, colour-coded and guided into place with magnetic connectors, littleBits blocks make STEAM (science, technology, engineering, arts and mathematics) learning interactive, engaging and fun. With a vast array of literature and resources available, your kids can follow step-by-step instructions or simply do it their way and invent for purpose or pleasure.
Available as kits and as individual pieces, littleBits educational toys help prepare your kids for a brighter future.
About littleBits
About littleBits
littleBits was founded in 2008 with the mission to empower users to create electronic inventions with easy-to-use building blocks.
Since that time, littleBits has grown to become one of the most recognisable names in STEAM learning. To date, littleBits' innovative approach to educational toys has led to the receipt of over 40 prestigious industry awards.
littleBits remains committed to development through play and providing gender-neutral, age-agnostic, open source equipment that enables limitless invention and helps turn children from consumers to creators.