50 Years of Heritage. One Distinct Sound.
Marshall headphones and speakers combine high-quality audio components with iconic design details to deliver a huge, refined sound that takes you deeper into your music than ever before - at home or on the road.
MAJOR 2 BT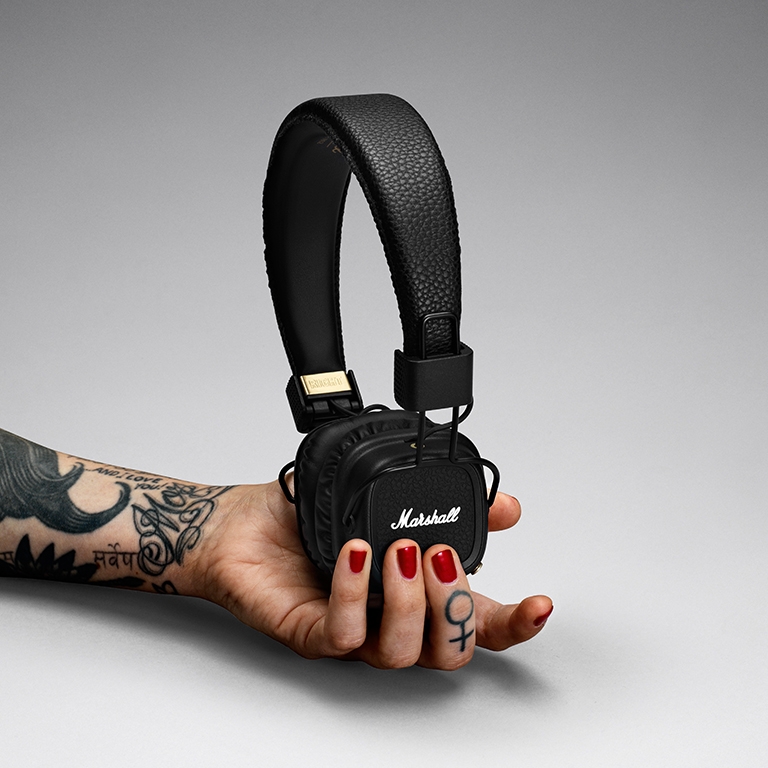 Super soft ear cushioning, a collapsible design and an in-line mic supplement Marshall's unmistakable sound to create an outstanding, on-the-go audio experience.
KILBURN
Go on tour with the Kilburn. Up to 20 hours' battery life, Bluetooth connectivity and high-quality components mean portability doesn't come at the cost of performance.
WOBURN
Refine your settings with analogue controls, create wired or wireless connections to a host of devices and enjoy huge, accurate audio thanks to the Woburn's unique sound design.
WATCH THE WHOLE STORY
Learn how Marshall became synonymous with the revolutionary sound of rock music and discover how this heritage is distilled into the astounding audio output of every Marshall speaker and headphone set.
ABOUT MARSHALL
Marshall has been powering the biggest gigs in the biggest venues by the biggest stars for over half a century. Now you can bring this rock heritage to your set up and enjoy the same iconic performance at home and on the road.
Each pair of Marshall headphones and every Marshall speaker has been inspired by this unique musical legacy so you can immerse yourself in the sound that has been at the heart of rock since the very beginning.