Miele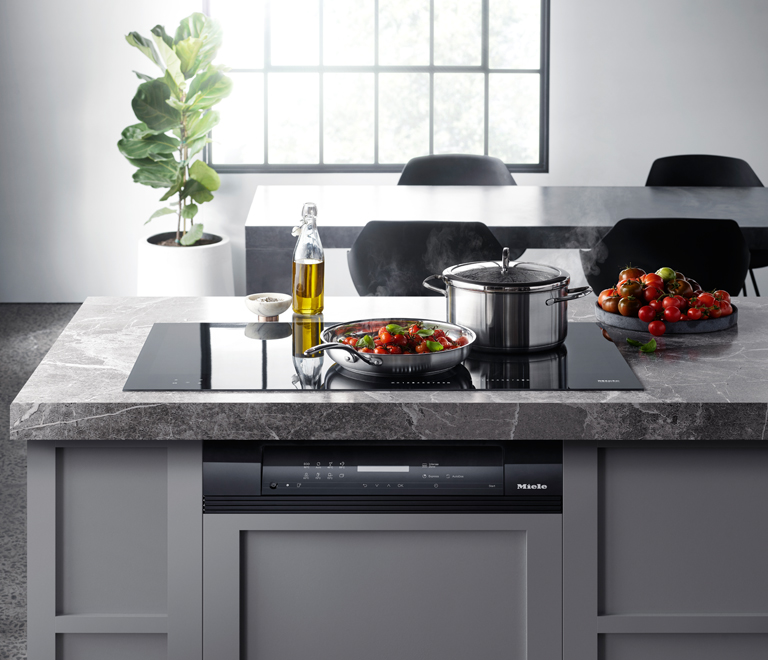 Experience some of Miele's most cutting-edge innovations to date. The groundbreaking Generation 7000 range is built with pioneering technology and refined designs. More intuitive than ever before, each product is designed to let your creativity flow.
Cooking
Discover the convenience of an oven door that opens at the touch of a button, and appliances that respond to you instantly.
These are just some of Miele's world-first innovations with the new Generation 7000 built-in range.
Designed to make your cooking experience as seamless, effortless and flawless as possible, Generation 7000 gives you incentive for inventiveness in the kitchen.
Dishwashers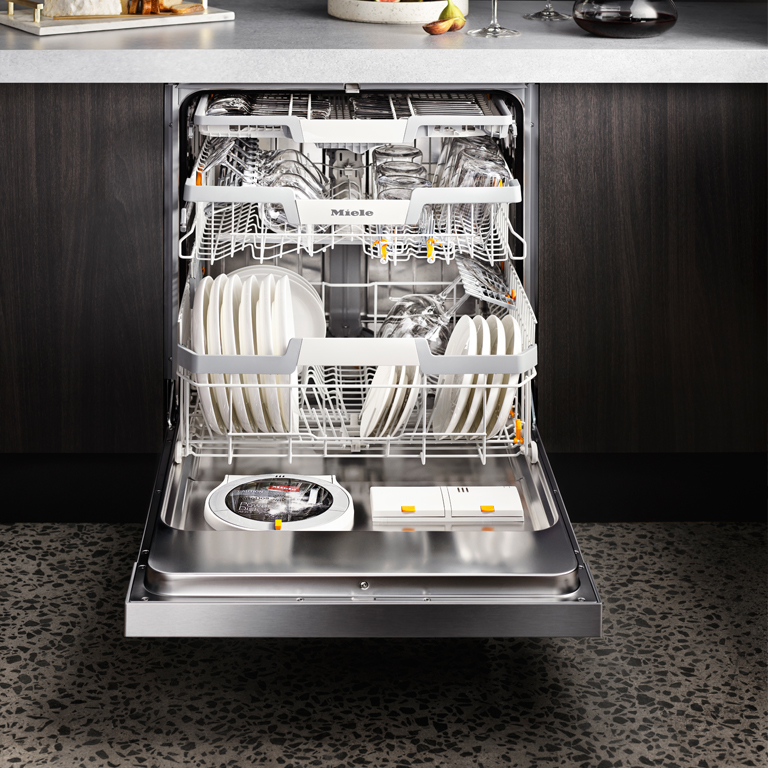 Discover beyond-brilliant results with Miele dishwashers. Assembled to the highest standard for unrivalled quality and timeless design, investing in Miele dishwasher innovation will provide you with a lifetime of ease and intuition.
Whether you are after a built-in dishwasher to balance your kitchen style or a freestanding model to hold centre stage, Miele dishwashers are perfectly poised to bring design harmony into your home.
Fridges & Freezers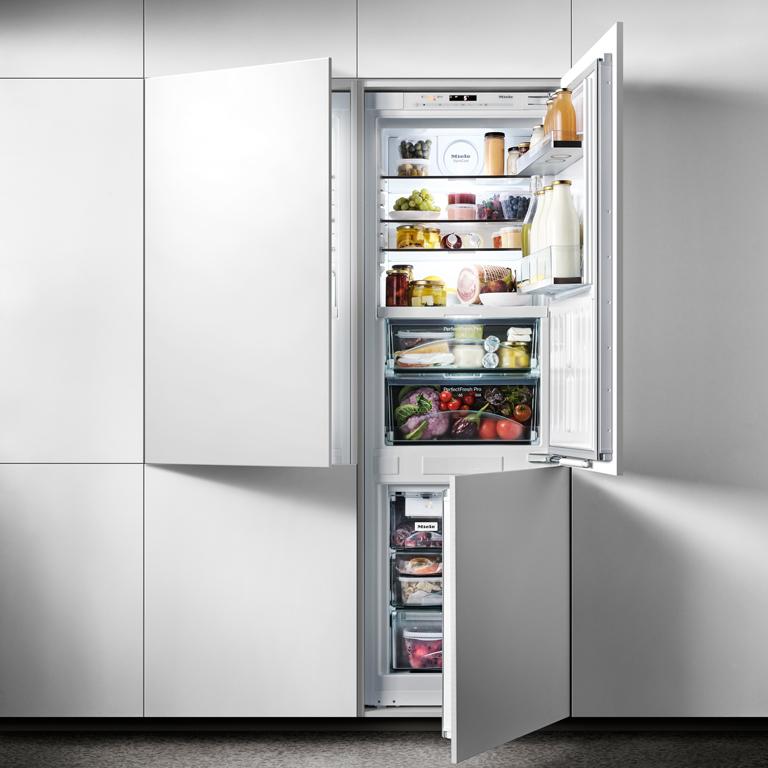 Experience superior performance with top energy efficiency ratings.
Miele's intelligent PerfectFresh Pro technology ensures food stays fresh up to five times longer, while PerfectFresh extends the shelf life of meat, fish and dairy up to three times longer by optimising humidity levels and keeping the temperature between 0°C and 3°C.
Washing Machines & Dryers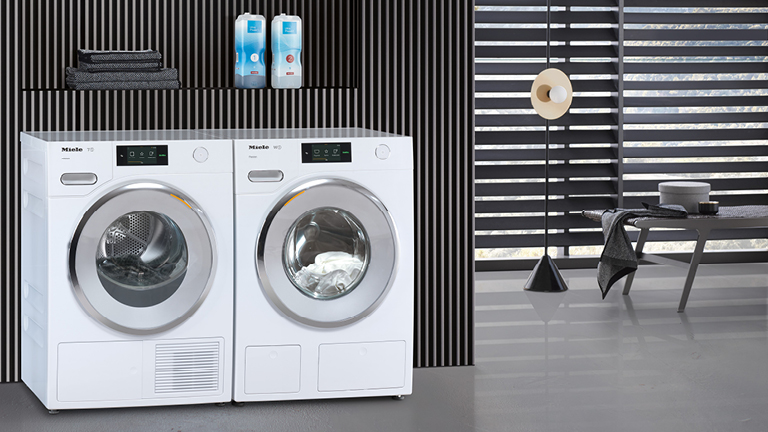 Even the most delicate garments are in safe hands thanks to Miele innovations.
Never hand wash again thanks to Miele Honeycomb Drum's thin film of water, which protects even the most delicate of fabrics. Safeguard the life of special garments, thanks to specific purpose programs.
Vacuum Cleaners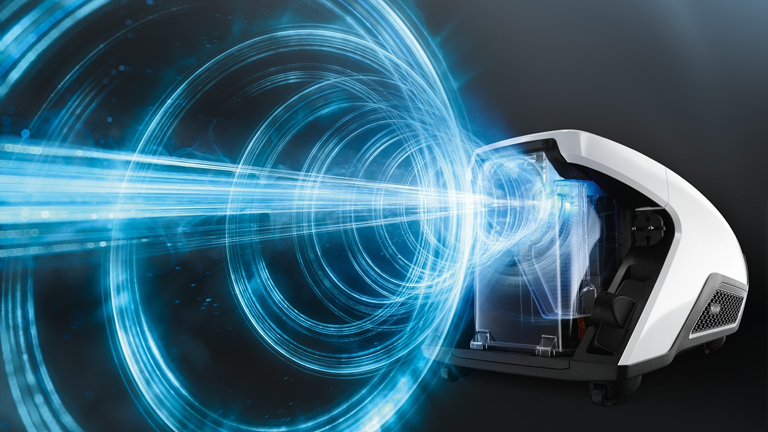 Since 2005, Miele vacuum cleaners have been voted worldwide winners over 60 times.
Whatever your vacuum cleaner preference—bagged, bagless or even a robot vacuum cleaner, you can be assured of an outstanding cleaning performance.
Miele vacuum cleaners provide an exceptional standard of hygiene—first time, every time.
About Miele
About Miele
For over 120 years, perfect results have been imperative to us: You can rely on Miele. We are the only manufacturer in our industry to test products such as our washing machines, tumble dryers, dishwashers, and ovens to the equivalent of 20 years' use. The appliances consistently demonstrate a superior quality in the strict in-house quality tests as well as in your home.
From humble beginnings in Germany, Miele has grown into a global brand with representation around the globe, including manufacturing processes to the Czech Republic and Romania.
In Australia, Miele's high-quality products continue to be enthusiastically embraced. Our appliances constantly deliver on performance, convenience, design and environmental friendliness.