Miele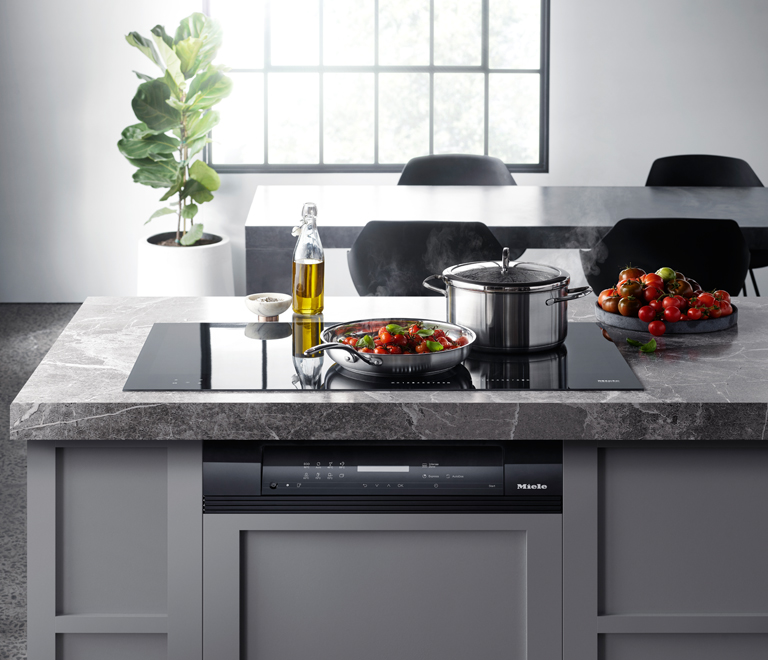 Even ultimate performance is nothing without long-lasting reliability. That's why Miele combine constant innovation with expert craftsmanship – the meticulous attention to detail that makes sure their appliances are built to last.
Cooking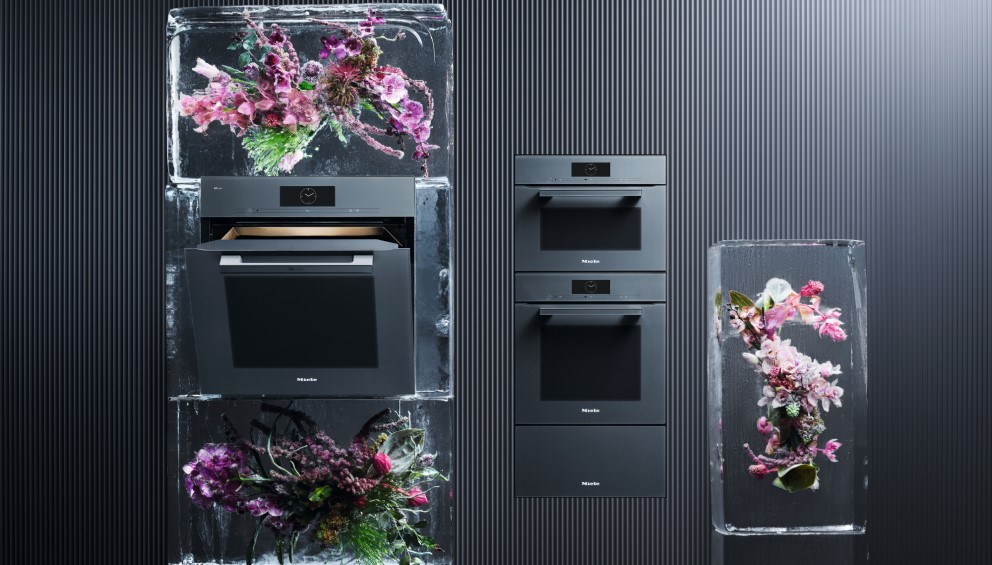 Experience more freedom when cooking than ever before thanks to Miele's clever technologies. TasteControl, for example opens the oven door automatically to prevent overcooking, alowing you to spend more time entertaining your friends and family. You can even interact with your appliances while you are not at home thanks to WiFi connectivity made possible via the Miele app.
Dishwashers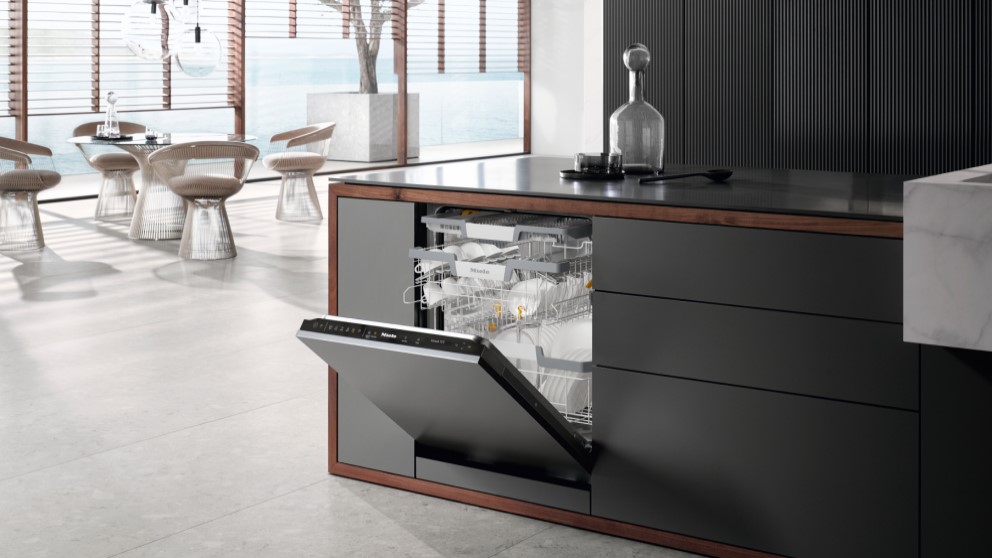 Miele dishwashers are designed for long lasting performance, ensuring sparkling results, day in, day out. For ultimate convenience, their latest range means you no longer need to manaully dose detergent thanks to automatic dispensing with the integrated PowerDisk. Holding enough detergent to last for approximately one month, adding detergent to the cycle is one less thing you have to worry about.
Fridges & Freezers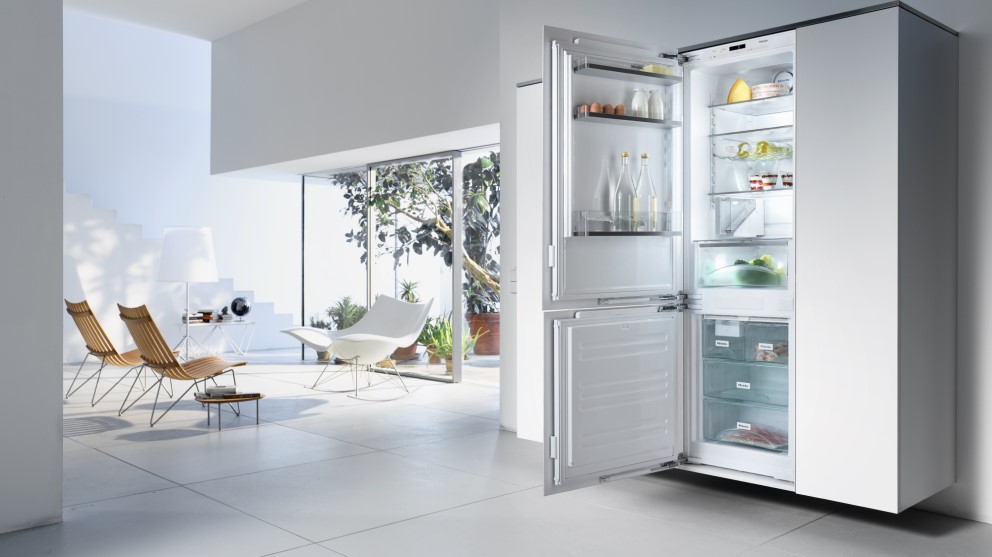 Do you find yourself throwing out food that has spoiled too quickly? Miele's intelligent PerfectFresh Pro technology has been designed to extend the shelf life of produce up to five times longer by optimising humidity levels and maintaining the temperature between 0°C and 3°C.
Washing Machines & Dryers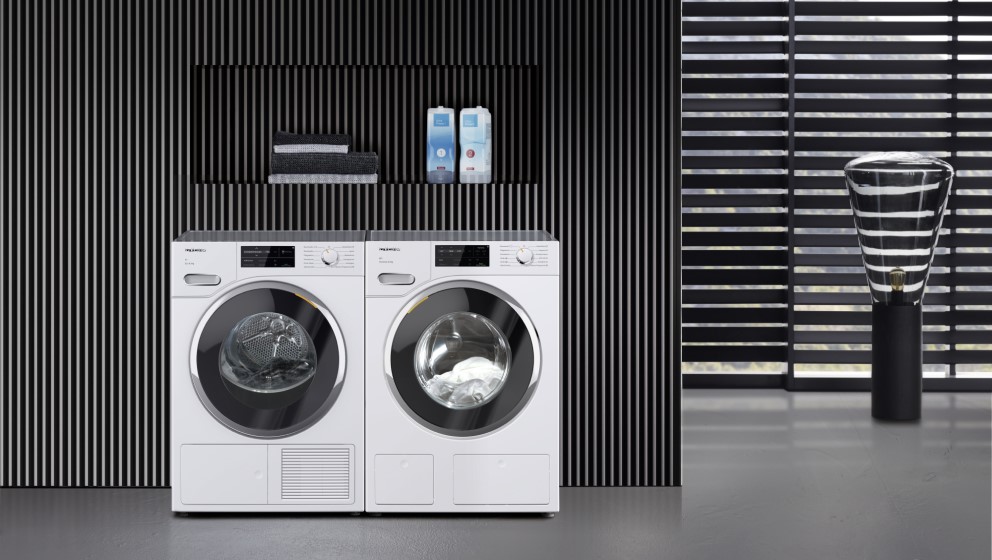 With symmetry of design and programmes to perfectly complement one another, Miele washing machines and tumble dryers are the perfect pair. As both of the appliances feature Miele's iconic honeycomb drum, even your most precious garments are in safe hands.
Vacuum Cleaners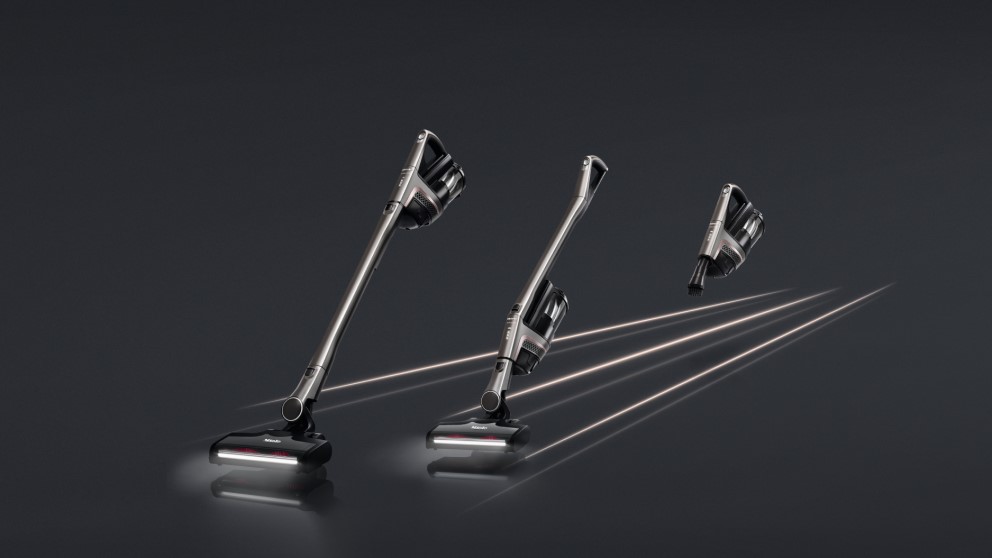 Miele has a vacuum cleaner to suit your individual lifestyle requirements with options of bagged, bagless, even cordless handstick vacuum cleaners. No matter your selection, you can be assured of outstanding cleaning performance and optimal hygiene.
About Miele
About Miele
For over 120 years, perfect results have been imperative to us: You can rely on Miele. We are the only manufacturer in our industry to test products such as our washing machines, tumble dryers, dishwashers, and ovens to the equivalent of 20 years' use. The appliances consistently demonstrate a superior quality in the strict in-house quality tests as well as in your home.
From humble beginnings in Germany, Miele has grown into a global brand with representation around the globe, including manufacturing processes to the Czech Republic and Romania.
In Australia, Miele's high-quality products continue to be enthusiastically embraced. Our appliances constantly deliver on performance, convenience, design and environmental friendliness.