Morphy Richards creates innovative, sophisticated and effective small appliances that make life easier while improving the look and feel of your home.

Title Here
Evoke Small Appliances
The Morphy Richards Evoke range pairs timeless design with a high-quality finish to bring a touch of elegance to your countertops. Sweeping curves are complemented by clean lines and contemporary colourways to create kettles and toasters that enhance the way your kitchen looks and functions.
Kettles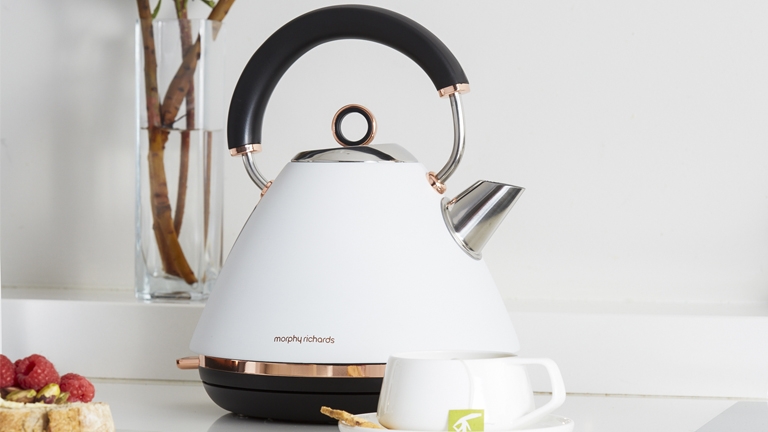 A Morphy Richards kettle brings sophisticated design to your kitchen.
A sculpted shape, tactile finish and an enduring colourway mean that a Morphy Richards kettle instantly adds visual interest to any set up. But looks are just the beginning. Intuitive features such a 360-degree cordless base and a rapid boil function put the best results within easy reach.
Effective, striking and uncomplicated, a Morphy Richards kettle makes a welcome addition to any home.
Toasters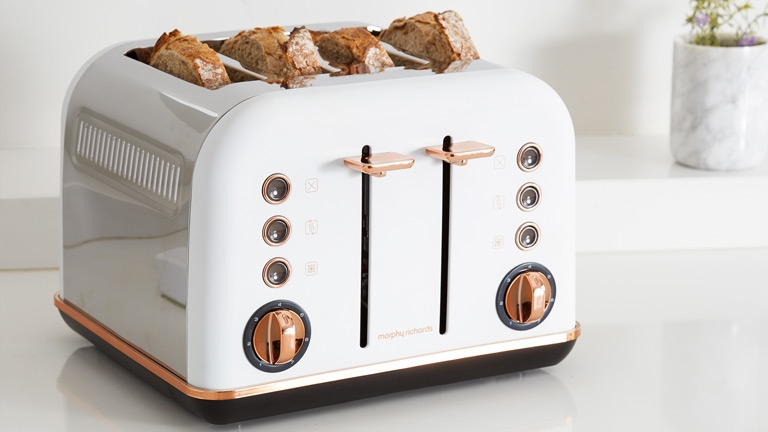 Prepare meals and snacks to perfection with a Morphy Richards toaster.
Easy-to-use controls, variable settings and powerful cooking elements combine to make a Morphy Richards toaster a smart choice. When you view these features alongside the elegant design, high-quality finish and distinctive shape, you'll see that each model strikes the perfect balance between style and substance.
Morphy Richards toasters are available in two and four-slice varieties so you can be sure to find the option that's right for you.
About Morphy Richards
About Morphy Richards
Morphy Richards was founded in the UK in 1936 and began as a manufacturer and dealer of electrical, gas, radio and television equipment.
Since that time, Morphy Richards has grown into a leading small appliances brand whose name has become synonymous with innovation and reliability. The company's long and rich history includes numerous game-changing products including the first heat-controlled steam and dry iron in 1954.
Morphy Richards brings a wide range of effective and easy-to-use domestic appliances to Australian homes - appliances that are characterised by inspirational design and powered by revolutionary technology.