MYOB
MYOB is a leading provider of business management solutions that make it easier for individuals and organisations to meet their tax obligations and achieve their goals.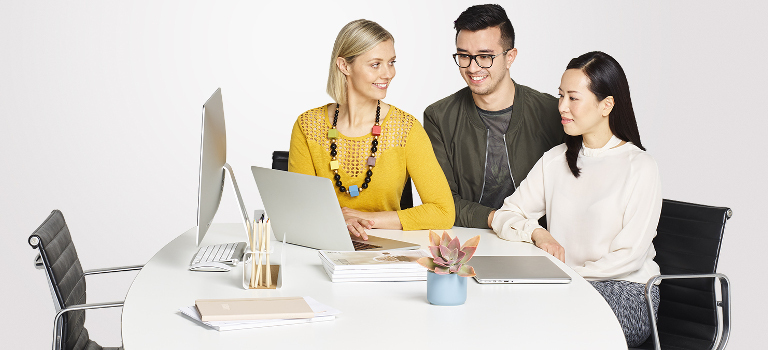 | | Essentials Accounting | Essentials Accounting with Payroll |
| --- | --- | --- |
| Core features | | |
| Works online | | |
| Calculate & track GST | | |
| Manage quotes, invoices & statements | | |
| Accept payment from invoices (PayDirect Online) | | |
| Sell items or services or both | | |
| Track and pay expenses | | |
| Manage customers and suppliers | | |
| Bank feeds | | |
| Manage purchase orders | | |
| Work offline and make local backups (PC only) | | |
| Work with multiple accounts | | |
| SuperStream compliance | | |
| Payroll | | |
| Pay employees & track leave | 1 employee | Unlimited |
| Automatic leave calculation | | |
| Real-time timesheets access for employees | | |
| Accept timesheets via online or mobile | | |
| Manage timesheets with job tracking | | |
| Jobs | | |
| Create and track jobs | | |
| Track profit and loss on jobs | | |
| Inventory | | |
| Manage items list | | |
| Track inventory levels | | |
Taking the Stress Out of Tax Time
Pay super, stay on top of ATO SuperStream, produce instant PAYG reports and more. Regular updates mean you always conform to the latest tax changes.
All Your Business Needs
Essentials makes it easier to run your business. Check cash flow, manage your payroll, satisfy tax obligations and more with the minimum of fuss.
Optimise Your Workflow
Intuitive, timesaving features mean you can complete your daily bookkeeping and ATO compliance requirements faster so you are free to concentrate on doing what you do best.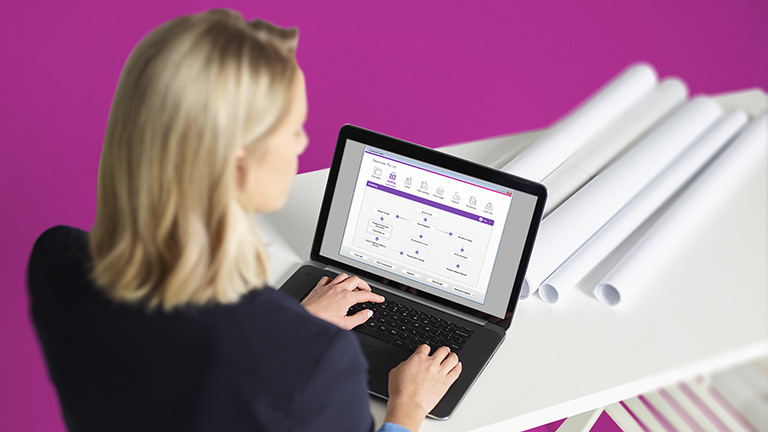 AccountRight
Basics
Standard
Plus
Premier
Core features
Ability to work online
Available as 12 month subscription
Calculate & track GST
Manage quotes, invoices & statements
Create purchases & manage suppliers
Payroll
Pay employees & track leave
Automatic leave calculation
Real-time timesheets access for employees
Accept timesheets via online or mobile
Manage timesheets with job tracking
Jobs
Create and track jobs
Track profit and loss on jobs
Inventory
Manage items list
Track inventory levels
Multi- Currency
Work in multiple currencies
Changing Taxes, Same Service
Regular, fast updates mean you always conform with the latest tax changes. AccountRight is even certified as SuperStream compliant by the ATO.
Timesheets and Payroll Made Easy
Make light work of handling superannuation, leave entitlements, PAYG, state-based payroll tax and more, regardless of whether you work from timesheets.
Track Projects and Jobs
Monitor how much money and time has been devoted to each project and check, at a glance, whether you are on course to meet your objectives.
Painless Stock Management
AccoutRight's inventory management software lets you view stock levels at a glance, compare cost and retail prices and combine individual stock components with ease.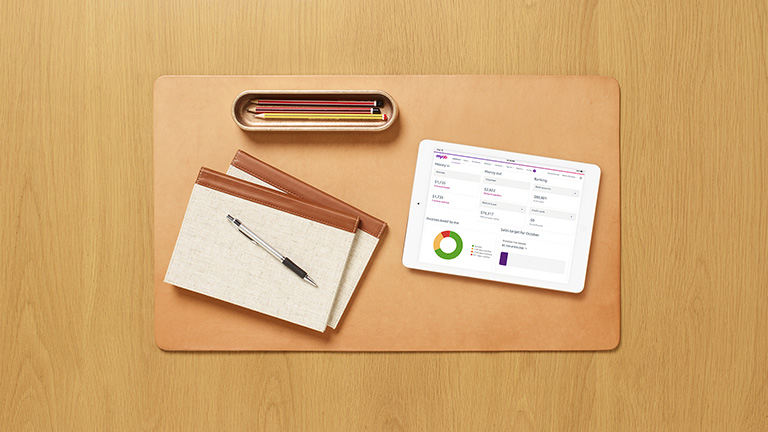 AccountEdge


Basic
Pro
Core Features
Issue quotes and invoices
Instant PAYG, GST & BAS reports
Simplify GST calculations
Track payments
Full general ledger
Payroll
Pay employees & track leave
Automatic leave calculation
Inventory
Powerful stock management
No hassles in calculating commissions
Tax, Not Taxing
Meet your tax obligations with the minimum of fuss. Lodge your taxable payments report directly with the ATO, report on GST, PAYG and BAS and much more with ease.
Check Finances in Seconds
Uncomplicated graphics and charts allow you to view key indicators like cashflow and profitability at a glance.
Timesheets and Payroll Simplified
Handle PAYG, superannuation, leave entitlements and state-based taxroll and meet all your obligations with confidence.
Run Your Business from Anywhere
Create quotes, invoices and purchase orders on-the-go with the free AccountEdge app for iOS devices. Sync to Dropbox, and your desktop devices, for a seamless workflow.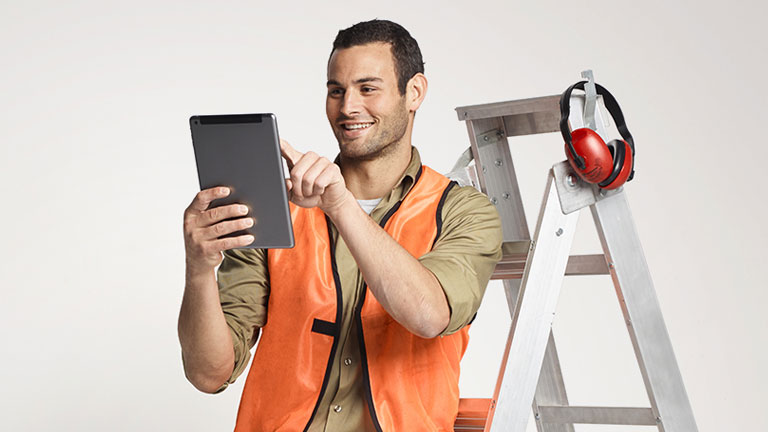 Easy online accounting and payroll software
MYOB BankFeeds™
No Missing data. No duplicates. No incorect transactions.
Superannuation
All payroll customers with a subscription have access to a free ATO certified SuperStream solution.
Mobile app
With the OnTheGo mobile app, invoice and manage your contacts wherever you are.
In-tray
Record keeping is easy - store your bills and supplier invoices online.
Online collaboration
Collaboration made easy: share real-time business information with your employees and accountant.
Frequent updates
Fast, easy updates keep you in-step with the ATO's latest rules.
Get paid from invoices
No more chasing late payments. Get paid directly from your invoices when you sign up for PayDirect Online.
In-depth reports
Create reports that give you an in-depth look at your business, at a glance.
Payroll made easy
Cut time managing payroll with our easy, online solutions.
FAQ - Subscription? Outright? Choose what's best for you.
What is difference between an Outright licence product and 12 month subscription?
There are two options for a customer purchasing MYOB AccountRight Basics, Standard and Plus.
Option 1. Purchase a 12 month subscription which requires an ongoing monthly payment after initial 12 months.
A 12 subscription immediately gives customers the benefits of online accounting – smart reconciliations, multiple users, auto updates, accounting on the go and extended customer support. Another benefit for AccountRight subscribers is the free OnTheGo mobile app. This lets customers create and send invoices, manage their contacts and most importantly, it updates their MYOB accounts in real time.
Option 2. Purchase an Outright desktop licence for a one-off cost.
This a traditional desktop software limited to one user licence with online accounting benefits available free for the first six months. After six months, if the customer wants to continue enjoying the online benefits they need to pay for an AccountRight subscription product.
What happens when 6 months of free live services expires?
Customers can either purchase a 12 month LIVE subscription from a participating retailer, or call MYOB directly to upgrade their file to an MYOB Live subscription.
How many users can log in to the AccountRight company file?
For outright version, product is restricted to 1 user at a time. For subscription licence, you can have multiple users working on the file at a time.
Note: The product can be downloaded and installed on multiple machines but users will be different depending on the product.
Which products are Windows 10 compatible?
AccountRight Basics, AccountRight Standard, AccountRight Plus and AccountRight Premier
MYOB Essentials is accessible through any web browser, and can be used on any device or PC that can access the internet.
About MYOB
MYOB was founded in Australia in 1991 with the aim of creating tools that make business life easier.
The company has since grown to become the leading provider of business management solutions in Australia and New Zealand and has won some of the most prestigious industry awards—including the Telstra Australian Business of the Year—along the way.
MYOB now helps over 1.2m business owners in Australia and New Zealand. Despite creating a product with international appeal, MYOB has made the conscious decision to focus its efforts on home soil so that it can provide you with the exact tools you need to develop your business.
© 2019 Harvey Norman Online | Harvey Norman Online is operated by the eComm Store Pty Ltd, an independent franchisee. Harvey Norman Stores are operated by independent franchisees.