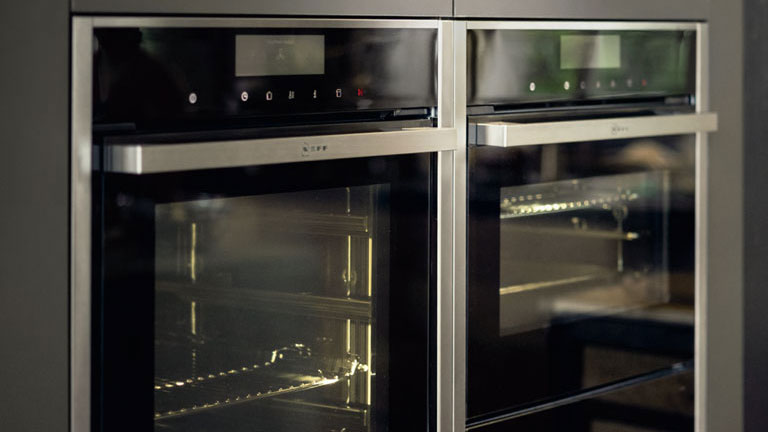 Ovens
NEFF ovens are the heart of the kitchen and are packed with innovative features that make it easy for you to create great tasting meals. From compact ovens for small kitchens to double ovens for larger homes, NEFF has a product to meet your need.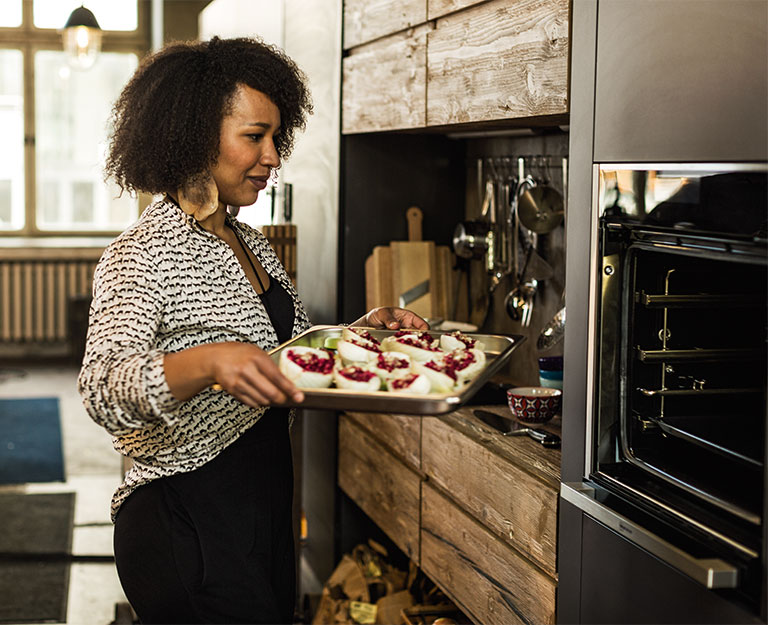 Slide & Hide
With Slide & Hide, your NEFF oven door fits effortlessly beneath the appliance and conveniently stays out of your way. Slide & Hide is sleek, safe and convenient.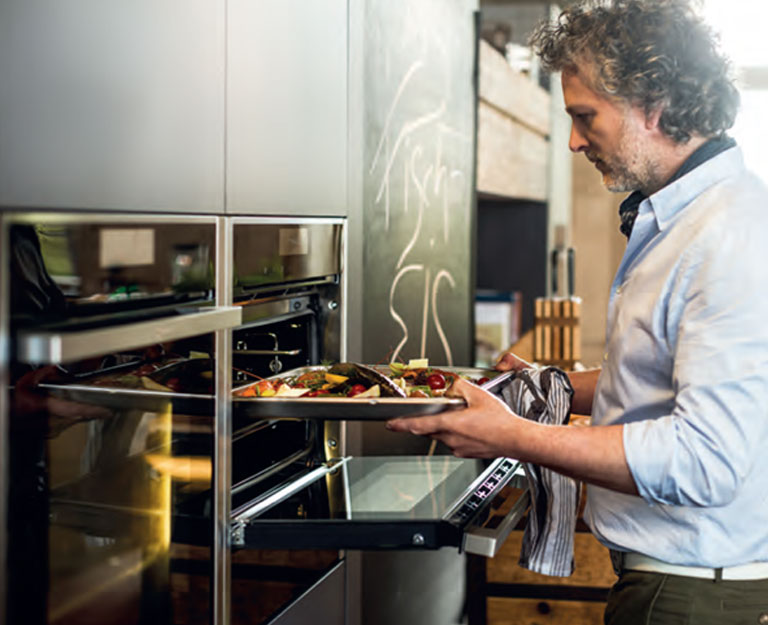 Compact Ovens
Ideal for those with a smaller kitchen, a NEFF compact oven offers all the features you need and expect without taking up the space of a larger model.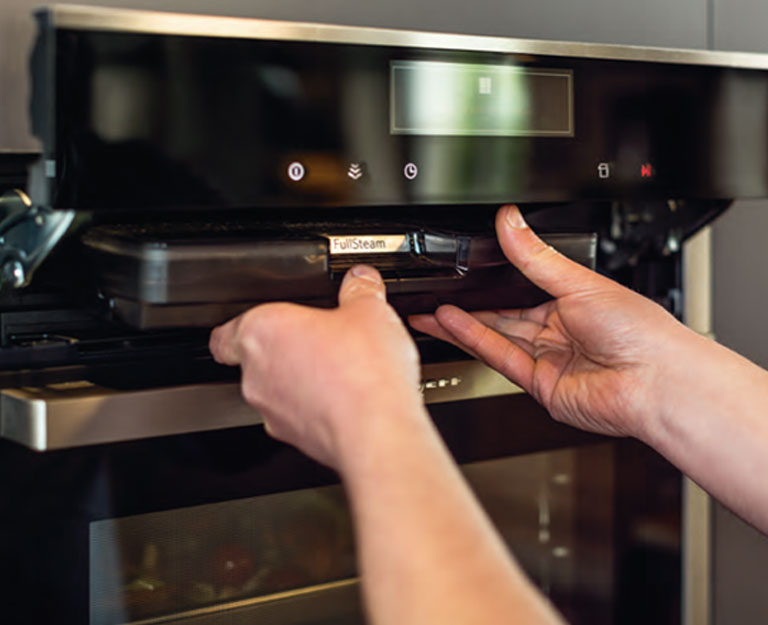 VarioSteam
With three intensity levels, VarioSteam provides the ideal level of steam to lock in flavours and create succulent meals whether you're baking, roasting or reheating.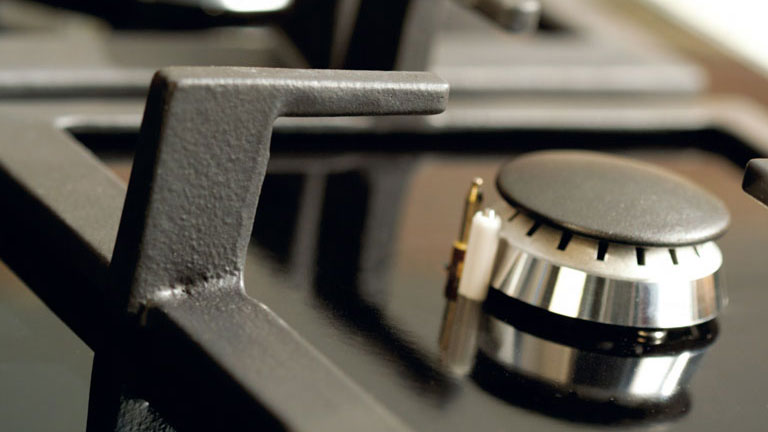 Gas Cooktops
A NEFF gas cooktop allows you to prepare food with control and precision.
NEFF cooktops come in a range of sizes from 4 to six burners and are designed to produce the best culinary results. Gas cooktops deliver a versatile option that's ideal for those who like to get creative in their kitchen. NEFF gas cooktops can gently simmer a soup, cook a delicious stir fry and feature specialised designs such as an optional wok burner.
Striking, efficient and effective, NEFF has a gas cooktop to suit every space.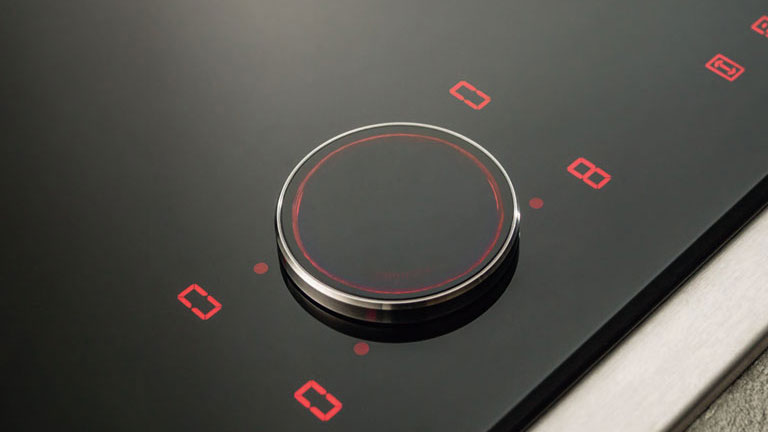 Induction Cooktops
NEFF induction cooktops are created to meet and exceed your culinary expectations.
For more efficient cooking, NEFF induction cooktops transfer heat to where it is needed most so food cooks faster than ever. With Neff's TwistPadFire, induction cooktops also offer accurate temperature control so you can cook your meals with the perfect heat. Even better, an easy to clean surface means you can spend less time cleaning up.
Whatever your kitchen needs, a NEFF induction cooktop is there to help get the job done.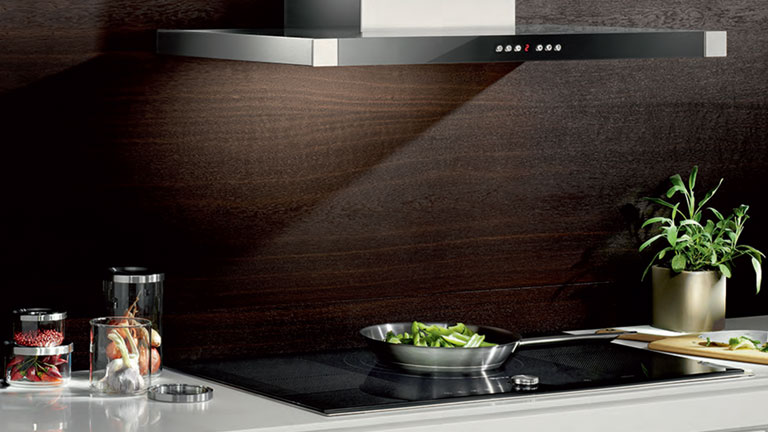 Rangehoods
NEFF rangehoods effortlessly remove smoke, steam and odours from your kitchen.
A NEFF rangehood combines powerful extraction with a highly efficient performance so you can cook in comfort and keep your energy bills down. Uncomplicated controls and whisper-quiet operating noise levels mean these rangehoods are as easy-to-use as they are effective.
Available in under-cupboard, wall-mounted or telescopic builds, NEFF rangehoods can fit seamlessly into any kitchen.