Neil Perry Kitchen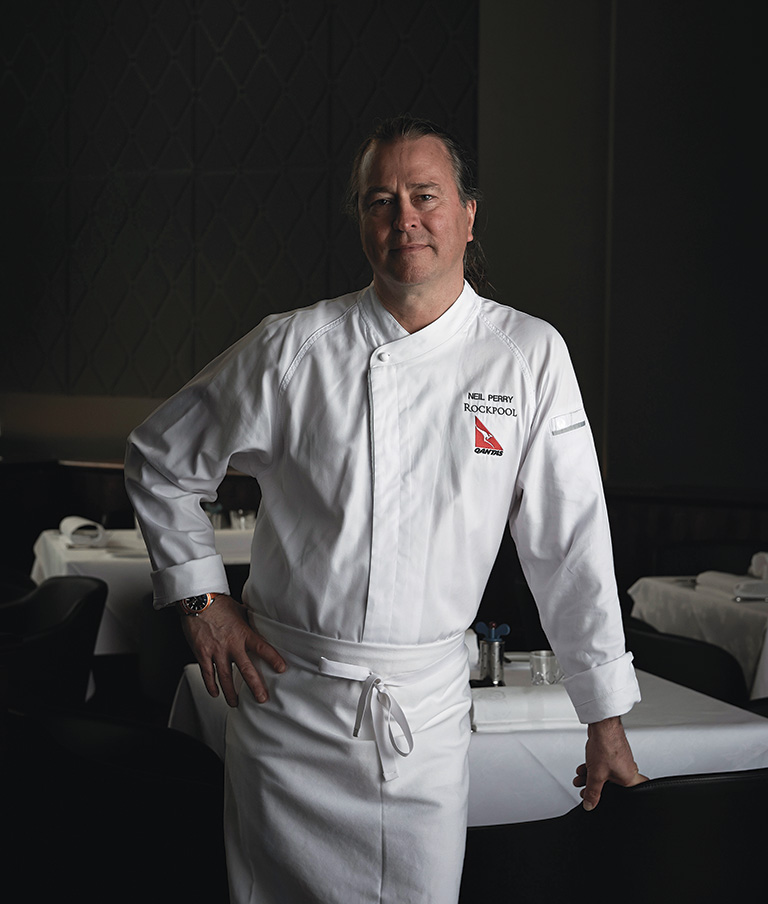 Bringing the power, performance and control of the commercial kitchen to domestic cooking appliances, Neil Perry Kitchen by Omega combines technical innovation, quality and style to ensure professional cooking results at home.
As one of Australia's leading and most influential chefs, Neil Perry was given the opportunity to draw from his passion, knowledge and considerable experience to create the ultimate range of home appliances.
The result is the premium new brand - Neil Perry Kitchen by Omega - an outstanding collection of ovens, cooktops and rangehoods for those looking for greater power and precise control in their home kitchen to create exceptional dishes every time.
Ovens
Responsive, powerful and designed to give you infinite control, Neil Perry Kitchen ovens enable home chefs to cook with professional precision.
These ovens remove the obstacles that stand between you and the best culinary results. The ability to set three, individual heating elements to different temperatures, for example, means you can prepare food just as you would in a commercial kitchen. When you view this feature alongside the likes of a built-in a rotisserie function, it's easy to see how you can take mealtimes to the next level—and beyond.
Cooktops
Safe, easy-to-use and made with great attention to detail, Neil Perry Kitchen gas and induction cooktops are finished to the standard that any professional chef would expect.
Features such as high-powered burners, a flat surface that allows you to slide cookware from one jet to another and multizone cooking mean you can prepare a huge variety of meals quickly and with complete control. These functions are backed by immaculate design, so you can improve how your kitchen looks and functions simultaneously.
Rangehoods
Designed to make the perfect complement for the power of a Neil Perry Kitchen cooktop, these canopy rangehoods ensure you can work in comfort at the highest heat.
At the heart of these rangehoods is powerful extraction, but there is much more at play. The reverse sheer design and the LED lighting, for example, provide maximum headroom and the visibility you need to cook without distraction; dishwasher safe filters also mean maintenance times are reduced to a minimum so you can focus your energy on improving your culinary skills.
List of participating stores
New South Wales
Alexandria
Caringbah
Auburn
Penrith
Castle Hill
Queensland
Bundall
Toowoomba
Maroochydore
Townsville
Oxley
Aspley
Victoria
Chadstone
Preston
Nunawading
Maribyrnong
Western Australia
Osborne Park
Joondalup
Bunbury
O Conner