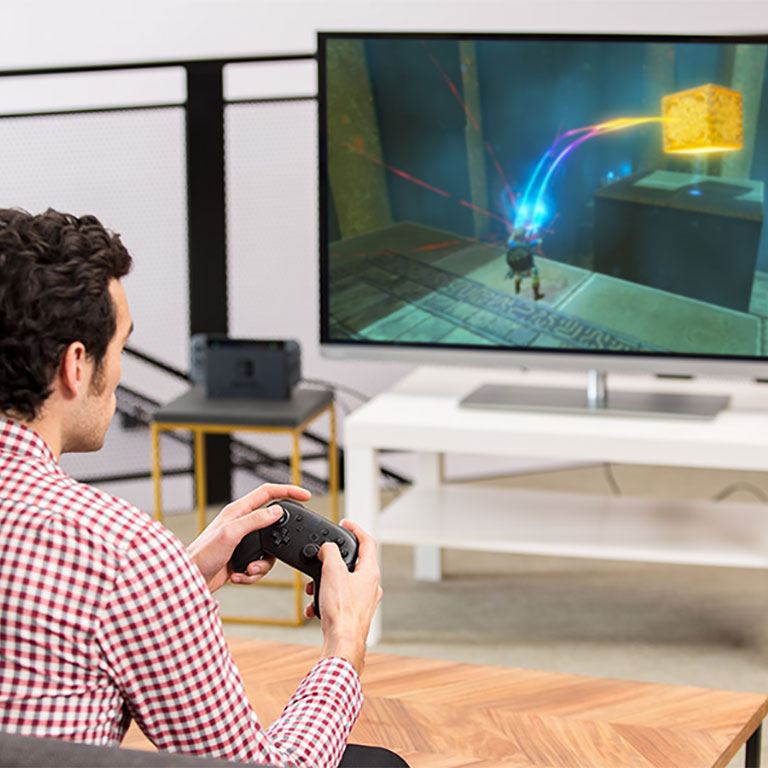 TV
Connect the Nintendo Switch to the TV for the biggest and boldest experience. TV mode is perfect for playing games with friends or family or for a solo big-screen adventure.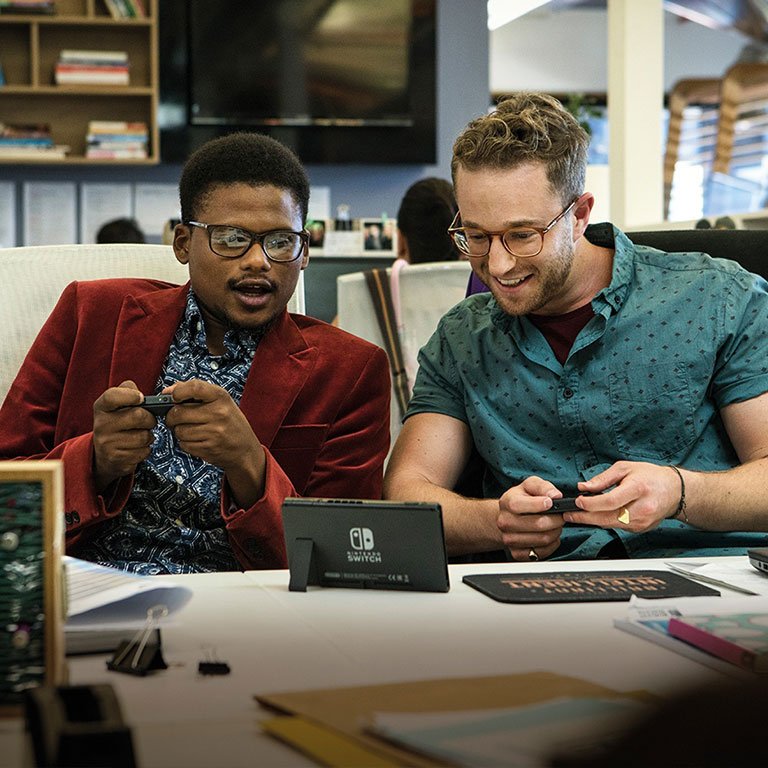 Tabletop
Share the fun no matter where you are with tabletop mode. Take one Joy-con controller yourself, hand the other to a friend, place the Switch on the table and you're good to go.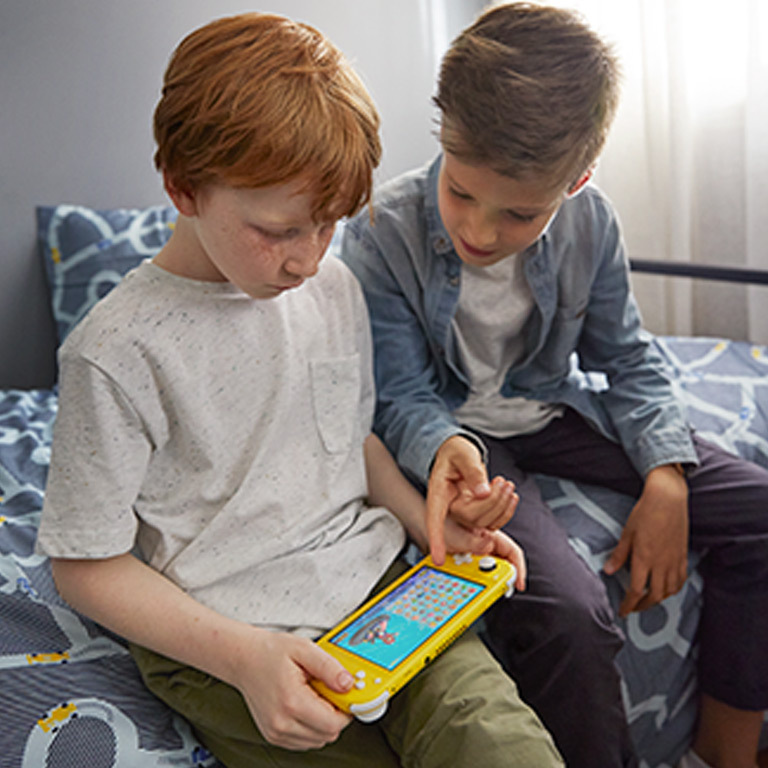 Handheld
Want the power of a home console in your pocket? The Nintendo Switch family gives it to you! Take the slim Nintendo Switch or Switch Lite with you wherever you go and play your favourite games anywhere.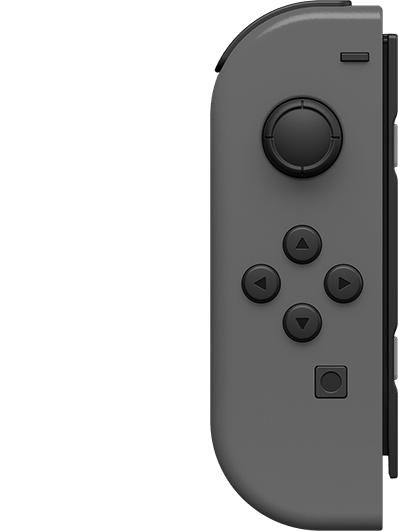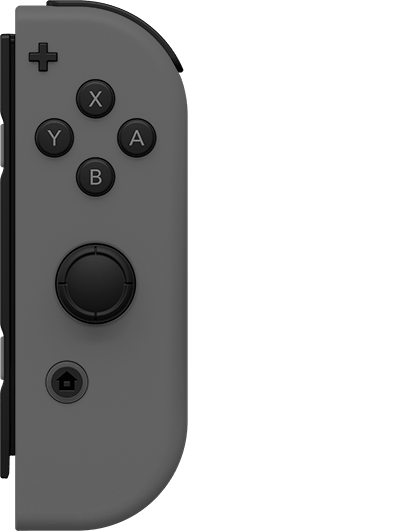 Share the fun with
Joy-Con
Nintendo Switch includes two controllers, one on each side of the console: the Joy-Con. Playing on your own? The Joy-Con functions as a single controller. Playing with a friend? Take one each and start the fun!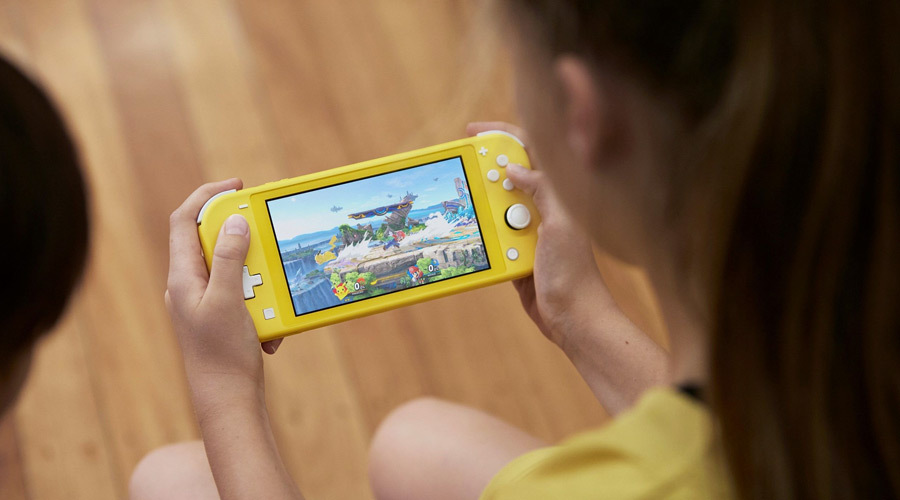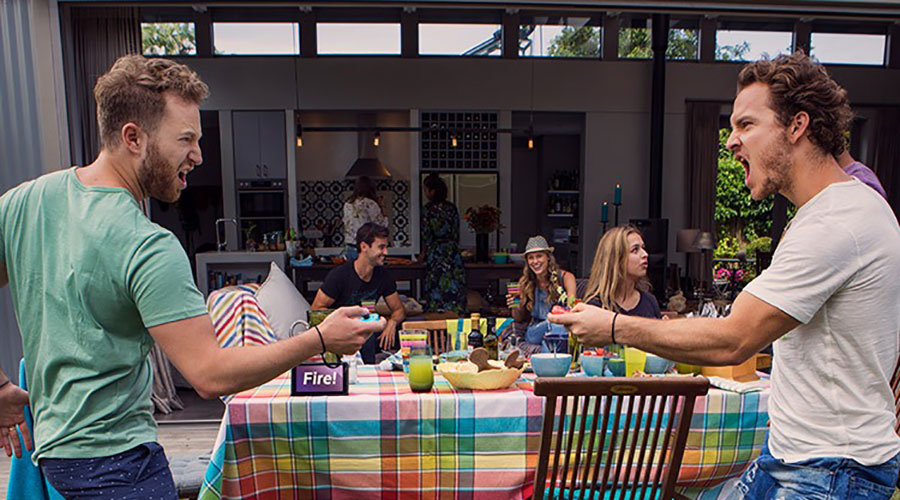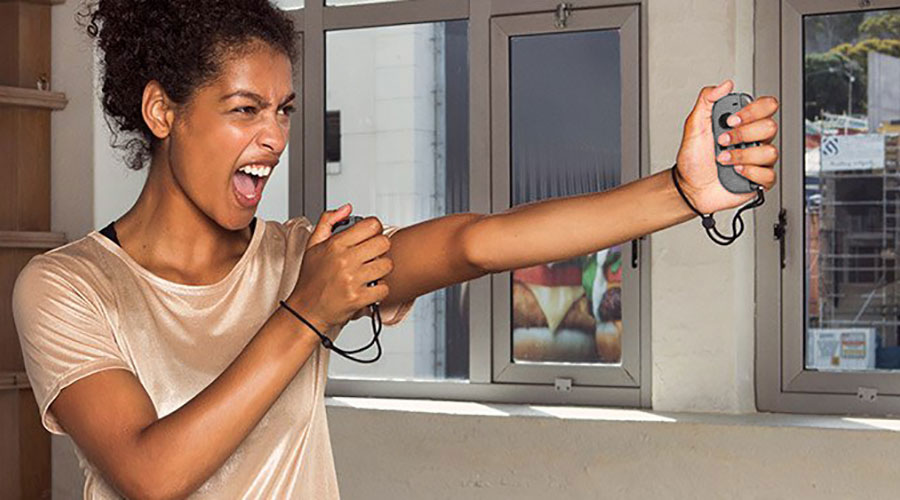 Key Features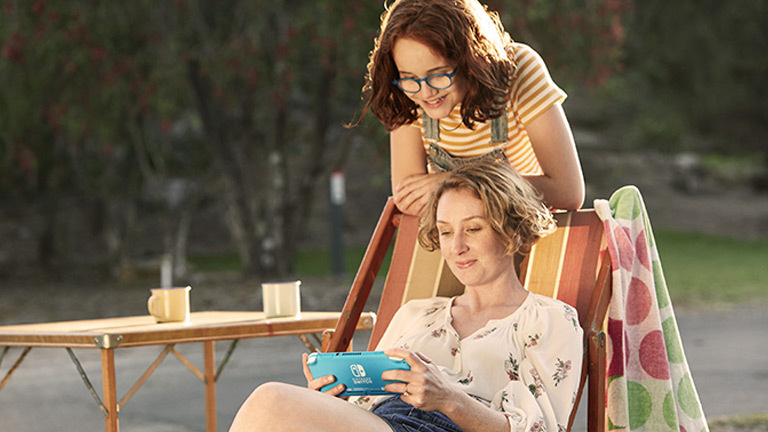 Play Anywhere
Small enough to fit in your bag or handbag, you can take the Nintendo Switch with you no matter where you're going for the day. Switch is perfect for a long trip with the kids, your daily commute or for freedom to sit wherever you want at home.
Slim and lightweight, Nintendo Switch is easy to transport and take with you on the go.
If your TV is already in use you can still play Switch! Just load the console up and use handheld mode.
Switch is a hybrid handheld and TV console with built-in multiplayer that is perfect for any gaming situation.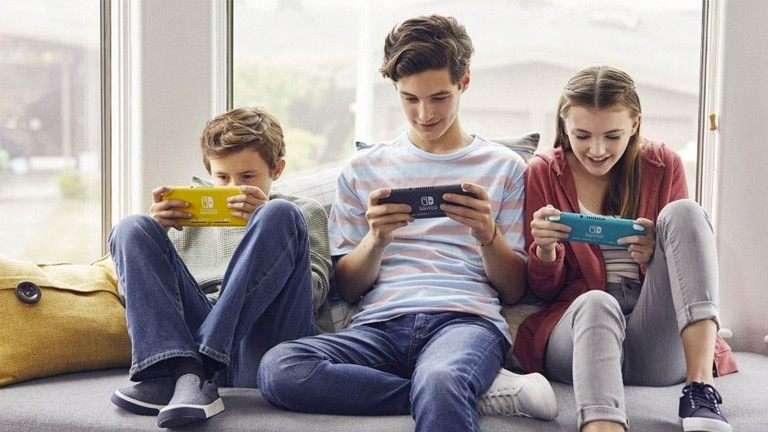 Link Up With Friends
Team up with or play against your friends with the Switch's local and online multiplayer options.* Whether you want to compete against strangers on the Internet or sit on the sofa with friends, the Switch has the features and the games for you.
Up to 8 Nintendo Switch consoles can be linked together for local competitive and co-op multiplayer games.
Sign up for the online Nintendo Switch service and you can compete with the best players around the world.
Switch service subscribers can even set up gaming reminders on their smart device or use voice chat while playing.
Sync up to 8 Nintendo Switch or Nintendo Switch Lite consoles locally or hook up with players around the world using a Nintendo Switch Online membership*.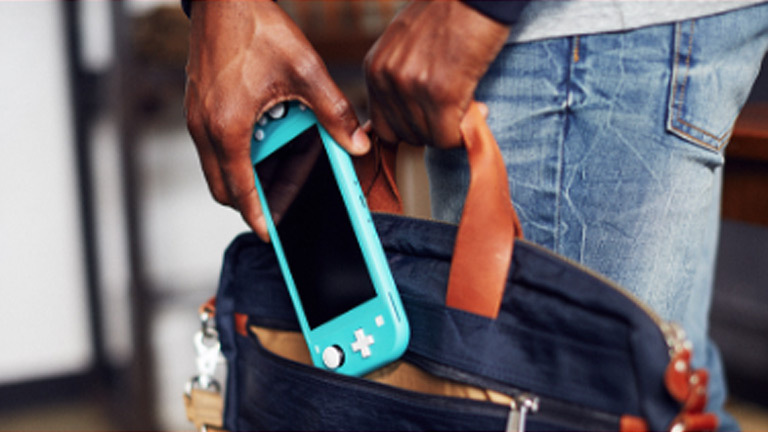 Home Console Gaming on the Go
Even when you're not at home you can still play all your favourite Switch games with the same great graphics you experience on your TV. The Nintendo Switch is truly a hybrid home console and handheld device.
Aside from a smaller, more portable screen, you can enjoy the game great experience with the Switch on a TV or in your hands.
Since the Joy-Con controller can be divided into 2, even multiplayer is easy when you're out with friends for the day.
When you do want that big TV experience, simply dock the Switch and you're good to go.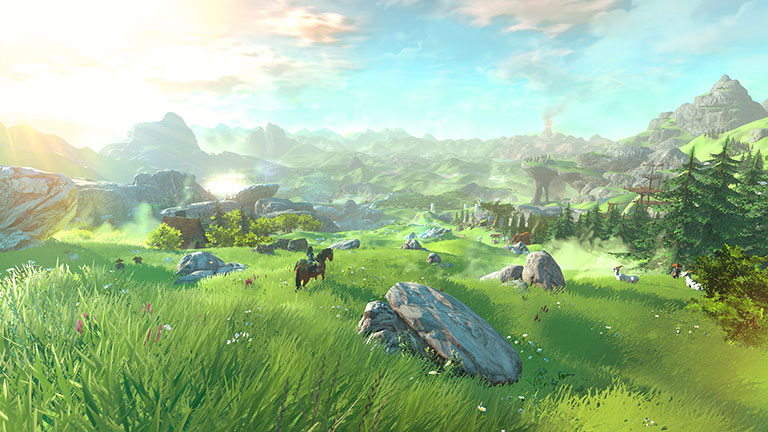 Experience All New Worlds
With innovative new technology and features, the Nintendo Switch brings with it a host of impressive games unlike anything you've ever experience on a game console before.
The Nintendo Switch family is home to exclusive games from franchises like Super Smash Bros.™, The Legend of Zelda™, Mario Kart™, and many more.
You will also find great games from other developers--with more added every week!
More than 2,000 games... and counting.
Internet connection required during online play. To use online services, you must create a Nintendo Account and accept the related agreement. The Nintendo Account Privacy Policy applies. Online play requires paid online membership. Find out more about the paid membership subscription at https://www.nintendo.com.au/switch-online.