Sharp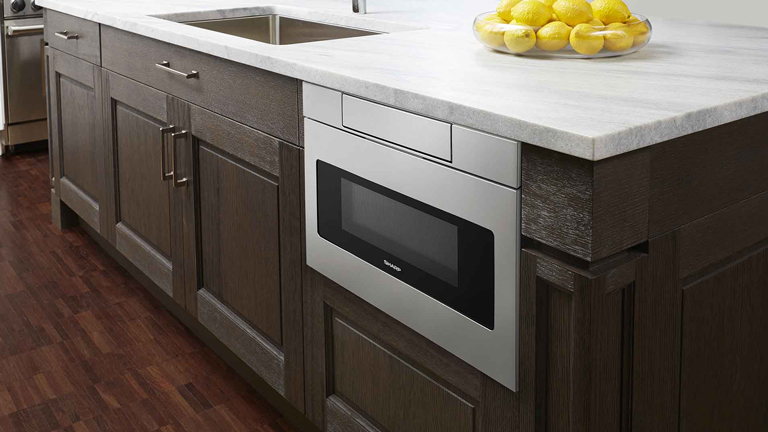 Sharp is a global electronic products manufacturer with a portfolio that includes TVs, fridges and microwaves.
Microwaves
A Sharp microwave helps users prepare great tasting meals in minutes.
Features such as powerful convection cooking, numerous pre–set menus that take the guesswork out of food preparation and cooking sensors that determine when food is cooked combine to make a Sharp microwave a welcome addition to any kitchen.
Intuitive controls and a sophisticated design make Sharp microwaves as striking as they are easy–to–use.
About Sharp
About Sharp
Sharp was founded in Japan in 1912 when 18 year–old Tokuji Hayakawa was granted a patent for a snap belt buckle. The company began with just 3 employees and a start–up capital of 50 Yen. In 1915, Hayakawa invented and developed the first mechanical pencil, the "Ever–Sharp Pencil" (from which the name Sharp is derived) and the company achieved worldwide recognition. Sharp now employs over 50,000 staff and sells its products in over 140 countries.
Sharp's history began with, and has been characterised by, innovation. In 1925, in the wake of the Great Earthquake of 1923, Sharp developed Japan's first crystal radio. In 1973, and perhaps most famously, Sharp developed the world's first LCD calculator — a Sharp calculator remains the best friend of countless struggling students. In 2000, Sharp developed the mobile industry's first camera–equipped mobile phone, which had a profound impact on the handsets that followed.
Sharp Australia delivers high–performing, reliable electronic products such as kitchen appliances and home theatre equipment. Equipped with numerous features and functions, products like Sharp microwaves live up to the Sharp Australia ideal of "bringing innovative solutions to everyday lives."