Sleepsense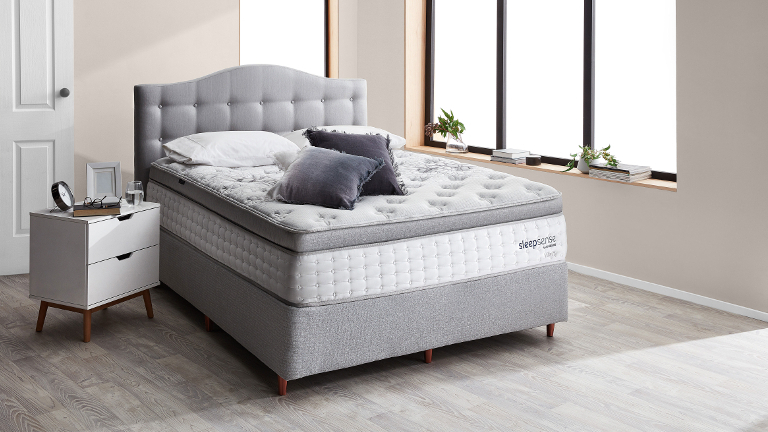 Sleepsense is Australia's only smart bed with 'Track and Change' technology, which provides you with actionable insights into your sleep quality and allows you to change your bed's comfort settings to help you achieve a great night's sleep.
Sleepsense Mattresses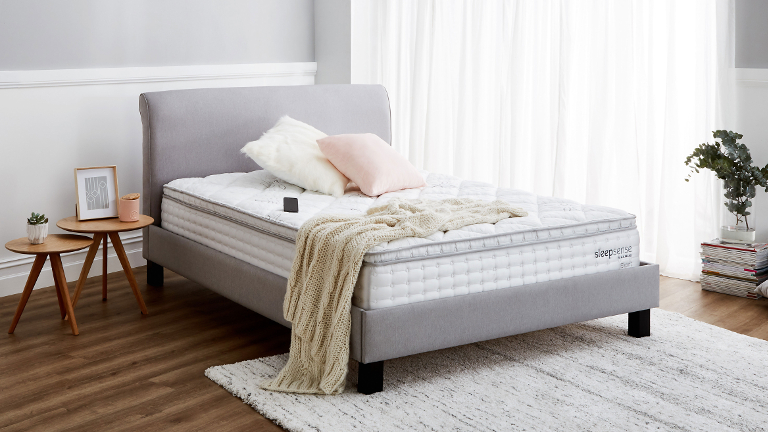 Sleepsense adjustable mattresses can be tailored to suit your needs using a remote control or the Sleepsense app on compatible smartphones.
Sleepsense mattresses allow you to change the firmness levels so you can find the settings that suit your body type and the way you sleep. What is more, Sleepsense mattresses also enable you to choose different comfort levels for each side of the bed so you and your partner can both enjoy your ideal comfort arrangement.
As an optional extra, you can combine a Sleepsense mattress with Sleep Tracking technology to monitor your sleep quality. These readings are converted into a 'sleep score' that you can then use to tweak the settings and work towards the perfect night's sleep.
Sleepsense Genius Adjustable Base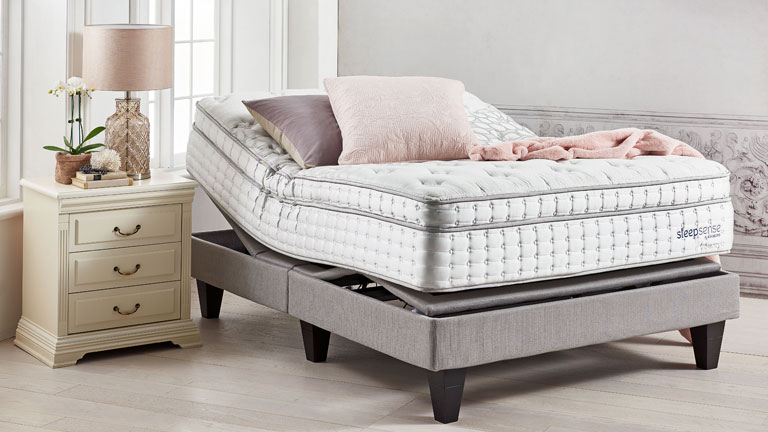 The Sleepsense Genius adjustable bed base is the ideal accompaniment to your Sleepsense mattress.
The Genius bed base lets you elevate the head of the bed, the foot of the bed or both to create the perfect sleeping, sitting or relaxing position. For even greater levels of comfort, simply enable the built-in massage function and rejuvenate tired muscles.
Controlled via the Sleepsense app (available on iOS and Android) or the included remote control, Sleepsense bed bases help you get comfortable and stay comfortable with the push of a button.
About Sleepsense
About Sleepsense
Sleepsense has been developed by A.H. Beard, Australia's leading manufacturer of quality mattresses for over 116 years.
Sleepsense brings the latest smart technology to your bed so you can adjust your mattress comfort levels and find your ideal sleep position to work towards the perfect night's sleep. Sleepsense can adapt to suit your changing needs whether they be physical, such as weight fluctuations, injuries or lifestyle.
Made in Australia by an Australian owned company, Sleepsense is designed with you in mind.