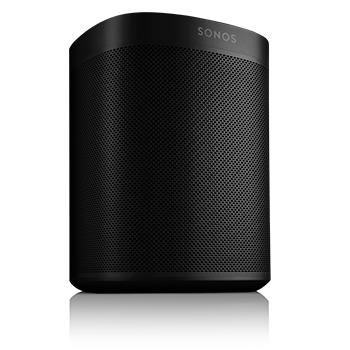 One
The Smart Speaker for Music Lovers.
The new Sonos One with Voice Control.
Play and control your music hands-free. Just ask.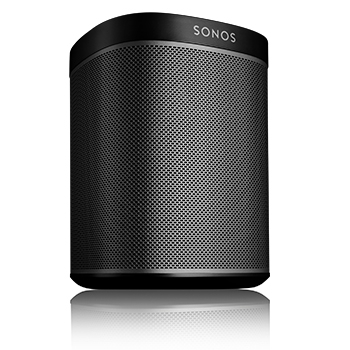 Play:1
The Mini Home Speaker with Mighty Sound.
PLAY:1 is the perfect fit for bookshelves, counters, and snug places. Fits in any spaces, fills any room. So now you can enjoy great-sounding music anywhere.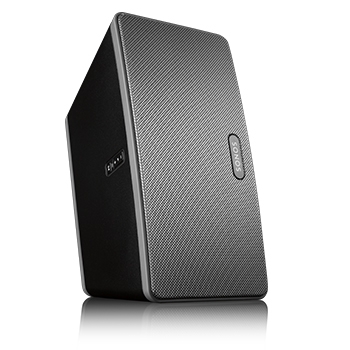 Play:3
At Home in Any Room.
PLAY:3 delivers richer, more robust sound than PLAY:1. Deeper bass, too. And it can play in stereo. All of which makes it just right for places like bedrooms. Home offices. Garages. Rec rooms. Wherever you're doing the kinds of things that deserve a great soundtrack.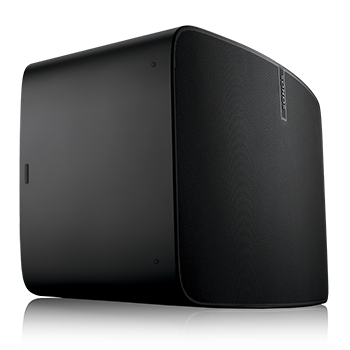 Play:5
Knock your Socks Off Sound.
Attention obsessive audiophiles and hard-core music lovers. PLAY:5 is your speaker. It's our biggest and best-sounding. So whether you've got a big room to fill with music or a discerning ear for dive-in sound, we've got you covered.
Home Theatre for Music Lovers.
Get full-theatre HiFi Sound for TV, movies and your world of music - with both 3.1 and 5.1 options.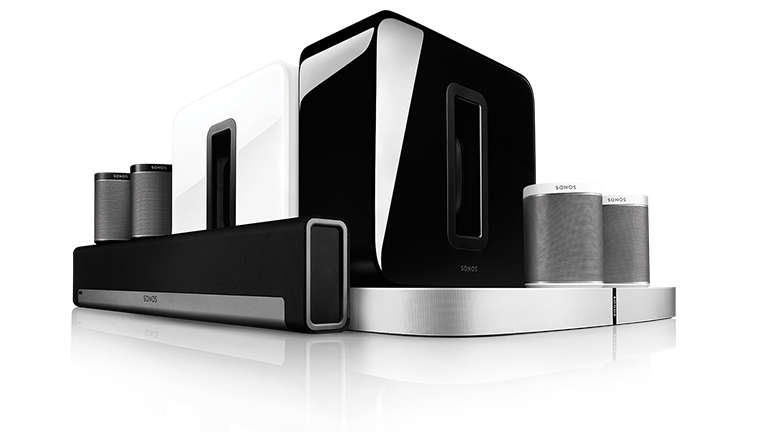 PLAYBAR
The home theatre soundbar and streaming music speaker in one.
PLAYBAR delivers cinematic sound for all your movies, TV shows, sports, and games - and wirelessly streams your favourite music, too.
PLAYBASE
Full-theatre sound for TVs on stands and furniture. Streams music, too.
The slim, low-profile design practically vanishes beneath your screen, yet it amps up movies, TV shows and games with that widescreen kind of sound you just can't miss.
SUB
Add deep, dynamic bass to any Sonos setup.
SUB's ultra-deep, soul-shaking lows allow your other Sonos speakers to focus on the mid and high-range frequencies. You won't just hear the difference. You'll feel it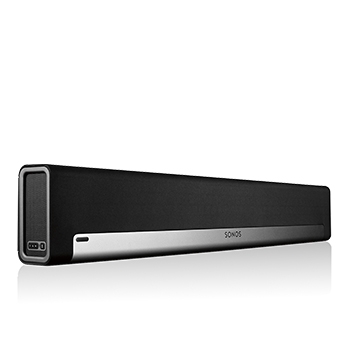 PLAYBAR or PLAYBASE
Our Sonos soundbar amps up every movie, game and TV show with widescreen, 3-channel sound. You'll hear the full range of sound effects and music from the left and right channels. And PLAYBASE'S elegant, low profile design practically disappears beneath your TV, yet it fills your entire viewing room with sound that's flat out amazing.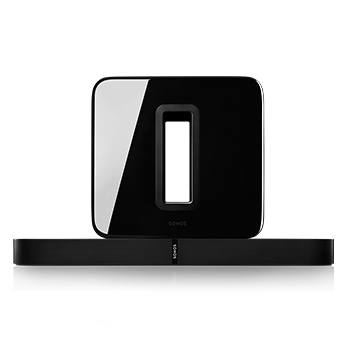 PLAYBAR or PLAYBASE + SUB
Nothing anchors your home theatre audio like dynamic, highly detailed bass. Combine SUB with PLAYBAR or PLAYBASE and you'll experience each boom, crash and rumble in all its thunderous glory.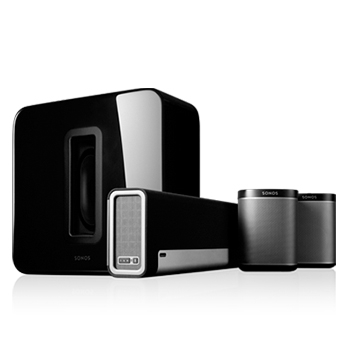 PLAYBAR or PLAYBASE + SUB + 2 PLAY:1s
We're talking full-on surround sound here. Total sonic immersion. Add a pair of PLAY:1s, PLAY:3s or PLAY:5s to PLAYBAR or PLAYBASE and SUB - suddenly you're right in the center of the action with vivid sonic details coming from every direction.
Stream with audio gear you already own.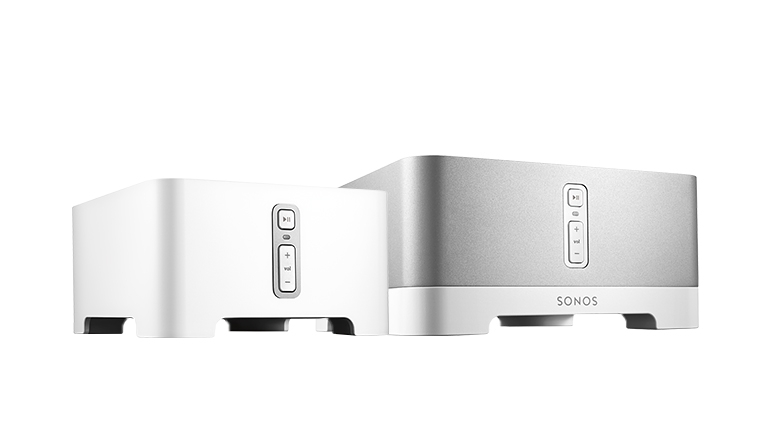 CONNECT
Add music streaming and app control to any amplified stereo or home theatre system.
CONNECT:AMP
Stream music directly to your favourite stand-alone speakers. No amp required.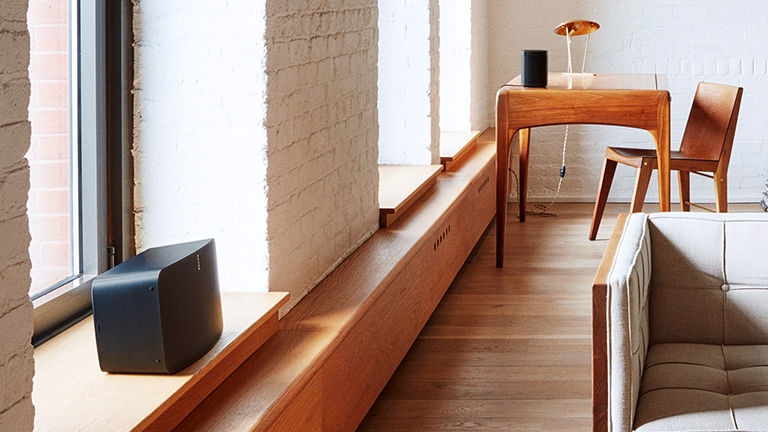 Easy setup.
No wires or complicated programming. Just tap the Sonos app and it does the rest.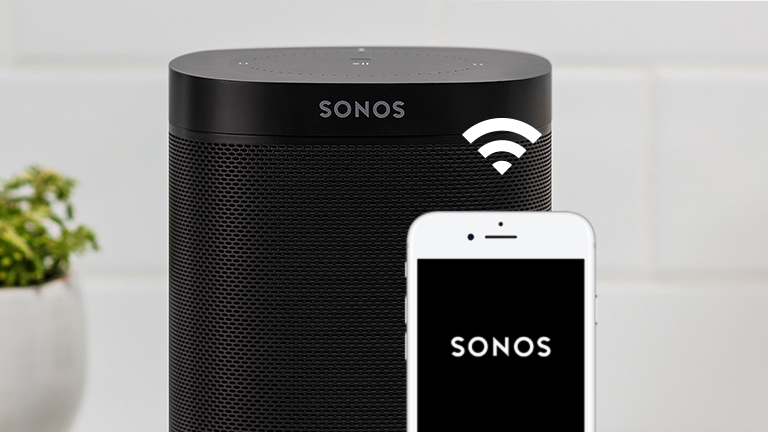 WiFi, not Bluetooth.
Sonos streams music from your WIFI network instead of your phone, without Interruptions from calls, texts or push notifications.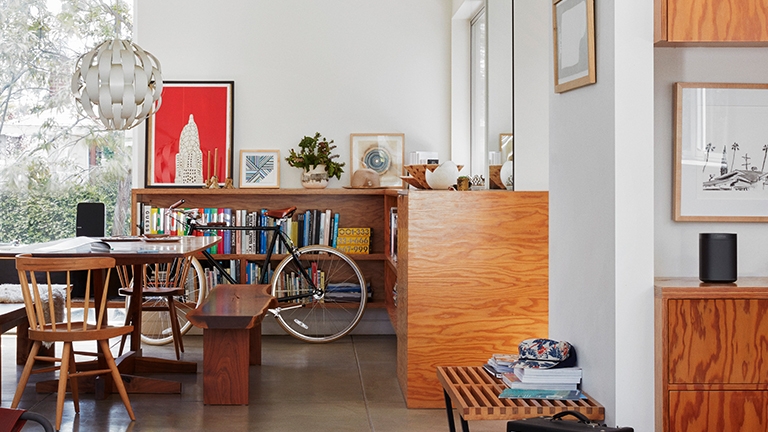 Any song, any room.
Play different tunes in different rooms at the same time. Or share one song, in perfect sync, all through the house.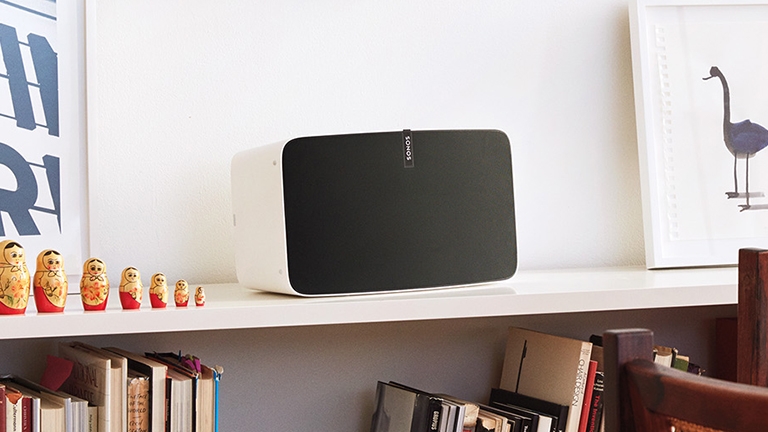 The longer you own it, the better it gets.
Your Sonos system keeps getting smarter with every software update. New services get added, new features Introduced. Simply put, the Sonos speaker you buy today will be even more Incredible tomorrow.