Surface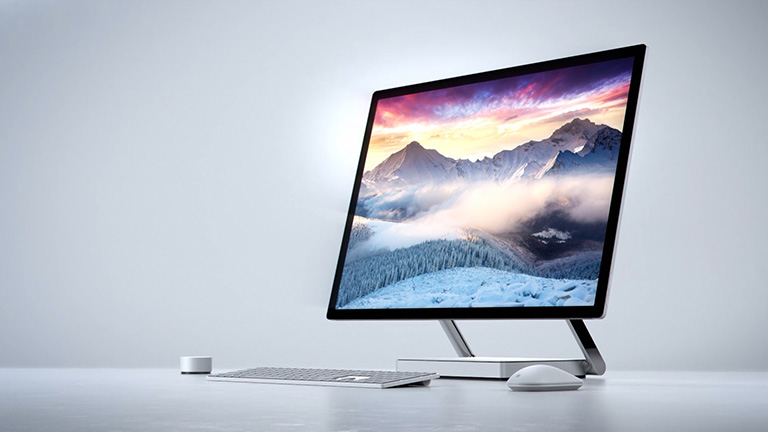 The Microsoft Surface family are game-changing devices that bridge the divide between the functionality of a desktop and laptop and the portability of a tablet.
Surface Pro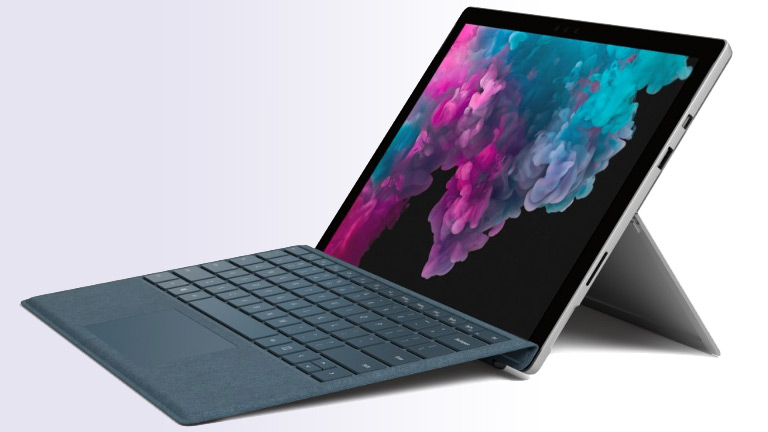 The Microsoft Surface Pro 2-in-1 devices offer outstanding versatility in an ultra-portable form factor.
Designed with an intuitive PixelSense touchscreen Display, powerful 8th Gen Intel processors and a battery capable of taking you through your day, the new Surface Pro 6 lets you express yourself anywhere with next generation creative tools.
Surface Go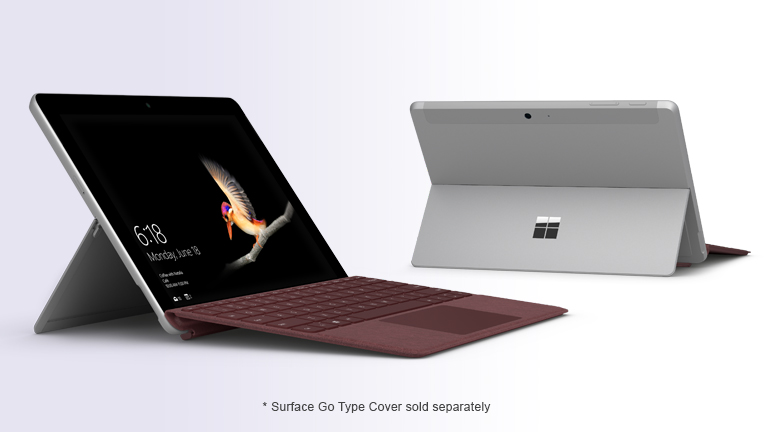 Perfect for those who traverse a dynamic path of life, the new Microsoft Surface Go combines the performance of a laptop and the portability of a tablet in one sleek, interactive, and lightweight platform.
Tipping the scale at merely 522 grams and measuring 8.3mm thin, it gives you the freedom to make your workplace as mobile as it can be.
Surface Laptop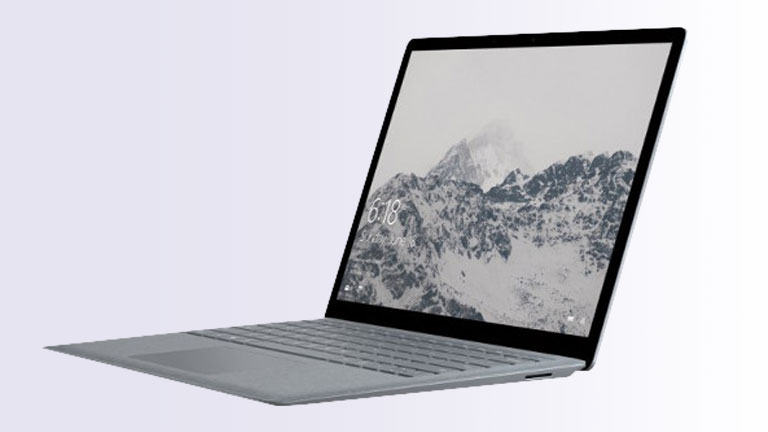 Microsoft Surface Laptop blends cutting edge technology with a pure aesthetic form to redefine productivity on the go.
With Microsoft's newly streamlined and secure Windows 10 S Operating System, the Surface Laptop empowers everyone from students to entrepreneurs to create the world of tomorrow today. Luxuriously thin, light yet powerful - the Surface Laptop strikes a harmonious balance between portability and performance.
Surface Studio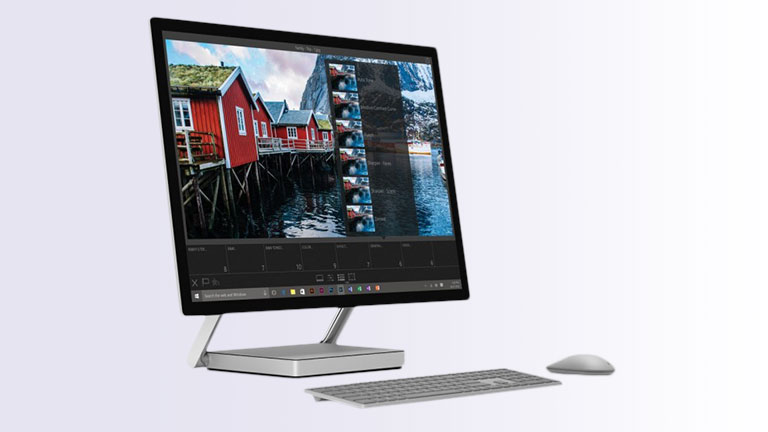 Microsoft Surface Studio offers a whole new class of power, in desktop form.
Turn your creative idea into a visually impressive digital artwork with the Microsoft Surface Studio. Specifically designed for professional artists and designers, the Surface Studio features a stunning, huge 28" PixelSense display as your canvas and can be used upright or like a drafting table, helping to bring your projects to life.
Surface Book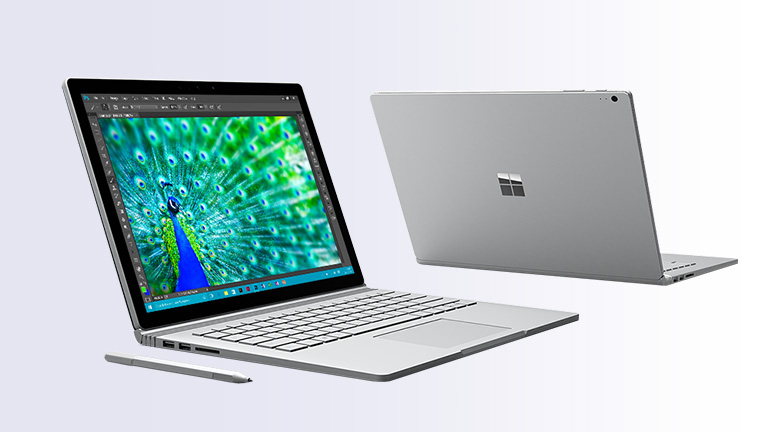 Microsoft Surface Book offers the power of a laptop in a lightweight, tablet form.
Express your creativity whether editing photos, sketching, producing music or making videos on Surface Book that packs the power you need to be ready when inspiration strikes. The Surface Book has a lightweight design that powers your favourite creative tools, like Adobe® Creative Cloud2 optimised for Surface Pen and touch.
Surface Accessories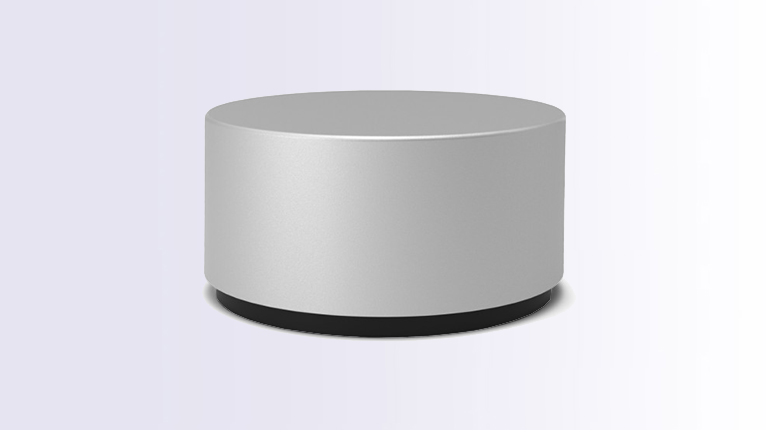 Microsoft offers a number of accessories such as Surface Dial, wireless mice, styli and keyboard covers that take the Surface user experience to the next level.
The Surface Dial lets you explore your creative limits with natural gestures. The Surface Pen gives users the freedom to take notes with a pen. The Surface Type Cover protects the tablet's screen and provides the familiarity of working on a conventional keyboard. Combine these with the likes of the highly portable Arc Touch Mouse and the Surface can provide all the functionality of a laptop or desktop in the form of a tablet.
About Surface
About Surface
The Surface is Microsoft's first device to integrate its own hardware with the Windows operating system. With large storage space of up to 512GB, up to 16GB RAM, full-size USB 3.0 port and a micro SD reader, the Surface delivers the ultimate in productivity on-the-go.
Microsoft's newest laptop, the Surface Book, delivers amazing versatility and portability as a 2-in-1 device that can function as either a tablet or traditional laptop. Featuring Intel's new 6th gen Skylake processor and a stunning 13.5" PixelSense display, Surface Book truly is the ultimate laptop computer.
Surface Pro tablets can be combined with a number of accessories such as the Surface Pro Type Cover, which functions as a conventional keyboard and protects the touchscreen when not in use, and the Surface Pen which allows users to take hand written notes on documents and presentations.
*Type Cover and Microsoft Office sold separately.